Who You Gonna Call? Check Out the Latest Mobile Phone Usage Statistics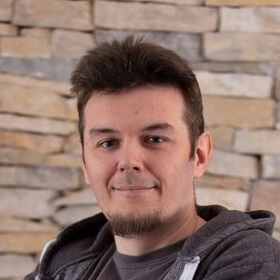 Updated:
Jan 20,2023 January 20,2023
DataProt is supported by its audience. When you buy through links on our site, we may earn a commission. This, however, does not influence the evaluations in our reviews.
Learn More.
Do you remember how old you were when you got your first cell phone? If you were born in the 80s, chances are you didn't get your hands on a mobile device until your late teens or early 20s. Well guess what, the mobile phone market has undergone a dramatic transformation. Today, even your preschooler cousin has a shiny new iPhone, and your grandmother probably posts photos of her prized pumpkin pies on Instagram every other day. #nofilter, of course.
Amid significant market shifts and emerging trends, it is important to know what the mobile phone ecosystem looks like. Therefore, we compiled a list of the most interesting mobile phone usage statistics that everyone needs to know.
Key Mobile Usage Statistics
There are 5.1 billion mobile users in the world.
More than 50% of all internet traffic is on mobile.
42% of all emails are opened on mobile devices.
96% of Facebook users access the service via mobile.
75% of all mobile phones run on Android.
Statistics on Smartphone Usage
There are 5.1 billion mobile users in the world.
(Hootsuite)
The number of people using mobile phones is gradually rising with each passing year. According to the latest statistics, more than 5 billion people own either a cell phone or a smartphone. That means 67% of the world's population is connected via mobile networks.
3.2 billion people own a smartphone.
(Statista)
The number of smartphone users is also on the rise. These devices, which fit in your pocket, are replacing personal computers and laptops by offering some of the same internet and multimedia capabilities. According to the 2019 mobile statistics, smartphones accounted for 62% of all phones currently on the market.
There are now more mobile devices than people on Earth.
(ITU)
For some, owning just one mobile device isn't enough. Such sentiments have led to cell phones, smartphones and tablets outnumbering people on Earth. That benchmark was crossed in 2016 and the number of cell phones is continuing to rise. According to estimates based on active mobile subscriptions, there are currently more than 8.3 billion mobile devices in use. The mobile phone industry is at its peak.
Estimates put the number of mobile users by 2023 at 7.3 billion.
(Statista)
We are not yet at the point where every person on the planet uses a mobile phone. But that's not exactly a distant prospect. Predictions based on mobile stats and the mobile market's exponential growth suggest that in just a few years almost every person on earth will own a mobile phone.
851 million Chinese own at least one smartphone.
(Newzoo)
It's perhaps little surprise that the country with the highest population also holds top spot when it comes to the number of smartphones its citizens own. China now accounts for more than a third of the global smartphone market share with a 60% smartphone penetration on the local market. A distant second is India with 345 million smartphones, followed by the United States with 260 million active smartphone users. All other countries have under 100 million smartphone users.
82.9% of UK residents use smartphones.
(Newzoo)
With 55 million smartphone users, the UK is leading the way on mobile phone usage stats and smartphone penetration on the market. Germany is a close second with 80% of its citizens owning a smartphone. 79% of Americans own a smartphone and in France that figure stands at 77.5%. European states generally have a high percentage of smartphone penetration on the market, which goes hand in hand with services and networks available across the European Union without the need for roaming.
94% of American Millennials use smartphones.
(Pew Research Centre)
Millennials stand out when it comes to owning all the latest pieces of technology. People born by the mid-90's have grown up with the Internet, mobile devices and even smartphones. This generation is the smartphone industry's main customer.
75% of all mobile phones run on Android.
(Statcounter)
Android usage statistics from November 2019 show that this operating system dominates the smartphone market. iOS, an operating system exclusive to Apple's iPhone and iPad devices, takes second place with 23% of market share. Meanwhile, the mobile version of Windows is barely visible with just 0.5% of phones using OS installed.
Samsung owns 25% of the smartphone market share.
(Newzoo)
Seoul-based tech giant Samsung owns the biggest piece of the smartphone pie. There are now 898 million Samsung smartphones on the market, followed by 832 million iPhones. The figures suggest that the race for the most popular smartphone is still on. Chinese brands are not far behind. OPPO owns 12% of the market share, while Huawei seized 10.9%. The debate about which conglomerate manufactures the best smartphone is a separate topic.
Mobile devices account for 70% of internet traffic.
(CIO Dive)
For many, having an easy-to-carry device means being able to access the internet by simply picking up the phone. Over the last few years, the majority of internet traffic was recorded on mobile devices. Phone usage statistics and predictions by analysts suggest that in just a few years, 72% of people will access the internet exclusively via their smartphones.
42% of all emails are read on smartphones and tablets.
(Litmus)
Mobile email statistics over the past year reveal that users prefer to access their email through mobile devices. Smartphones and tablets are the most frequently used tools. Webmail is used 40% of the time and finally desktop email clients 18% of the time. Google's email platform, Gmail, still dominates the global email market share. But Apple's own email app on iPhone is close behind.
3.6 billion people access social media on their mobile devices.
(Hootsuite)
Facebook, Twitter, TikTok, and YouTube are among the many social networking sites that work well on mobile devices and often have some exclusive features if you fire them up on your smartphone. Some do not even have a desktop version. As such, a lot of smartphone and tablet users have an account and app for at least one of these social media sites. The popularity of Instagram and similar social apps, enforced new formats for ads, like square video and bite-sized content.
The average speed of mobile internet connection is 29.5 Mbps.
(Hootsuite)
Globally, the speed at which we connect to the internet via our smartphones is steadily increasing and reaching the current broadband standards on desktop. Year-on-year, the mobile internet speed is increasing by 25%, but it's still far from the wired connections that saw a 40% growth rate in 2018.
The fastest mobile internet, 95 Mbps, is in South Korea.
(Hootsuite)
There is a reason South Korea is considered the internet epicentre of the world. With a 120% annual growth, average internet speed available for mobile devices in this country is well above any other place in the world. For example, Qatar is in second place with an average mobile internet speed of 69 Mbps, while Norway is third with 68 Mbps.
In Afghanistan, the average mobile internet speed is 6.5 Mbps.
(Hootsuite)
Phone stats in 2019 list Afghanistan as the country offering the slowest mobile internet speeds. But the internet in the Central Asian state is still fast enough to enjoy any kind of content. At least Afghans do not have to worry about burning through all of the data in their mobile plan in just a day or two. You win some, you lose some.
On average, a mobile user transfers 9.67GB of data each month.
(Hootsuite)
Although 5G mobile networks are still a distant prospect for many around the world, mobile users are not exactly shy about using up a lot of data each month. Through 4G networks and the still limited data plans for our smartphones, we manage to download and upload quite a lot of data. Analysts expect this number to significantly spike when the 5G network becomes widely available, due to the high bandwidth it offers.
Mobile users download 31 billion apps during Q3 2019
(Hootsuite)
We sure love our smartphone apps. At least, that's what the Android and iPhone app usage statistics tell us. Compared to the same period in 2018, there were 10% more mobile app downloads on Android and iOS combined. Also, mobile users spent 20% more on apps or through in-app purchases, generating a total of $23 billion in this year's third quarter alone.
Facebook's apps still dominate the mobile market.
(Hootsuite)
Among the top 5 most used apps, 4 are owned by Facebook. Among those are Facebook's app itself as well as Facebook Messenger. WhatsApp tops the list with the highest number of active users. The only non-Facebook app in the top five is WeChat, a messenger app made by Tencent which is very popular on the Chinese market.
96% of Facebook users access service via mobile devices.
(Statista)
If we look at mobile marketing statistics, Facebook is still one of the best places for a company to put up ads targeting mobile users. 80% of Facebook users access this network via their smartphones, while 16% of them use tablets, and 25% use a computer. Many people choose different platforms for connecting with their Facebook friends. But one thing is for sure, if you want to advertise on this platform, target mobile.
Mobile users spend most of their money at Tinder and Fate/Grand Order.
(Hootsuite)
Two of the highest-grossing apps on the mobile market today are a dating app and a video game from Sony. Since the inception of mobile marketplaces, the publishers gradually went from apps that you need to pay upfront, to free apps with an in-app economy. For example, Tinder offers a premium subscription for a few dollars a month (depending on the region) that removes ads and offers some benefits to the user. Meanwhile, Fate/Grand Order earns its developer a hefty $2.5 million daily by selling various digital trinkets that players can equip their characters with. Interestingly, these are not the most downloaded apps according to Android and iPhone usage statistics. That spot belongs to YouTube and Instagram.
31% of smartphone users don't upgrade their devices for two years or more.
(Deloitte)
The cycle of phone upgrades is slowing down. Most smartphone users keep the same device for at least two years. They say they don't need to buy the brand new phone since their current one offers exactly what they need. On the other hand, 16% of smartphone users are always on the lookout for new tech and tend to buy new phones every 6 months, if not more often.
Mobile Addiction Statistics
On average, smartphone user spends over 3 hours on their phone every day.
(RescueTime)
We spend a lot of time on our phones. At times we are unaware of how long that is. Checking emails, texting, browsing the internet, or just looking up the daily weather forecast, gradually adds up to quite a lot of screen time. An average smartphone user spends 49 days of the year on their phone. But 20% of smartphone users exceed those numbers, spending 4.5 hours or longer on their phones which adds up to 76 days per year.
We check our phones 58 times a day.
(Deloitte)
The phone rings. We pick it up. Whether it's a text, a notification from Facebook, or a video game popping up, we keep picking up our phones throughout the day. Some users look at their phones once every 3 minutes. Researchers published mobile phone usage statistics and the figures are shocking. A lot of people are not even aware that they are checking their phones from time to time. Most of these short check-ins happen during our workday, between 9 a.m. and 5 p.m, and have a severe effect on our attention span and productivity.
Using a smartphone for extended periods of time increases the risk of obesity by 43%.
(American College of Cardiology)
How many hours a day do you use your phone? If you use it for more than 5 hours, you might be putting your health at risk. A study conducted among university students showed the correlation between time spent on the phone and decreases in physical activity. Students that spent most time on their phones had the highest chance of suffering from health problems like heart disease and obesity.
For 46% of Americans, a smartphone is something they can't live without.
(Pew Research Center)
Smartphone dependency and heavy reliance on technology are among the reasons behind the chart-breaking phone addiction statistics. We use our smartphones for pretty much everything today, from shopping to entertainment. That is why nearly half of all surveyed Americans believe a smartphone is something they can't do without. This way of thinking does necessarily translate into an addiction, especially since phone authentication is a good layer of security. However, the situation is alarming since we are all becoming more reliant on technology in our daily lives.
Teenagers with cell phone addiction have significantly slower brain functions.
(Radiological Society of America)
Being too reliant on smartphones can have severe consequences for brain activity. Researchers at the Radiological Society of America examined a group of teenagers with different levels of smartphone addiction. They found that smartphone addiction not only slows down certain brain functions but can also lead to depression and anxiety. The good news is that it's treatable through cognitive behavioral therapy.
50% of young people believe they are addicted to smartphones.
(Common Sense Media)
Teenage cell phone use statistics paint an interesting picture. While young people dictate the development of both software and hardware, they often exhibit signs of smartphone addiction. Meanwhile, only 27% of surveyed parents believe they are addicted to smartphones.
There are six symptoms of smartphone addiction.
(Psychiatry Advisor)
Addiction to technology is a relatively new term, but psychologists have managed to figure out the telltale signs when someone is addicted to using a smartphone. These start with prolonged periods of using the phone, coupled with the inability to put down the phone and feeling the need to use the phone when it's not close by. Persons suffering from an addiction can also feel unease or even anxiety when they don't have access to their phones. The addict's attention is almost entirely focused on using the phone, often ignoring side effects like eye strain or potentially dangerous situations.
More than 50% of adults admit they've used their phones while driving.
(Common Sense Media)
Car accidents are usually caused by lowered attention and reaction time. We don't need any distractions while driving. Meanwhile, our phone keeps beeping and ringing, so it's tempting to pick it up even during rush hour. Among surveyed families, 56% said they check their phones while driving, while 51% of children saw their parents picking up their phones while driving. These are the smartphone usage statistics families should not be proud of.
36% of parents argue with their kids about smartphone use on a daily basis.
(Common Sense Media)
Most parents agree that there is a time and place for everything when addressing their children's phone use. A significant number of families confirmed they often argue about smartphone use, while just 21% of surveyed parents said they never argued with their kids when it comes to how often or where they use their phones.
42% of children spend more than 30 hours per week on their phones.
(SellCell)
Today, it's not uncommon to see a child under the age of 10 with a brand new smartphone. Some scary smartphone facts jump off the page when examining cell phone usage statistics by age. Some parents introduce their kids to smartphones during the first two years of their lives, getting them accustomed to the digital world and instant information. Even more shocking is the fact that the majority of parents see this as a positive effect on their children.
80% of people check their phones an hour before or after sleeping.
(Statista)
It might not seem like it, but checking your phone right before going to sleep does affect your physical health. More to the point, looking at any screen an hour before going to bed impacts the quality of sleep. It can also be a sign of addiction, especially if a person checks their phone immediately after waking up.
Mobile Security Statistics
Nearly 90% of all Android devices are running on an outdated version of the system.
(Google Developers)
One of the more basic layers of security for a computer system is keeping everything up to date. Unfortunately, that fact is lost on the majority of Android users. Only 10.4% of all Android devices currently on the market are running on Android Pie, the newest version of this mobile operating system. 28% of them are still on Android Oreo, but the rest haven't even gotten up to that version. This is a problem at times blamed on smartphone manufacturers themselves, who drop the support for a device just two to three years after its release. So, the short answer is - either update your OS or get a newer phone.
The number of cyberattacks on mobile phones jumped by 50% in 2019.
(Check Point)
We can't talk about statistics on mobile security without mentioning hackers. Compared to the same period in 2018, the first half of 2019 saw a massive increase in the number of cyber attacks and malware targeting smartphones. From fraudulent ads to stealing credit card numbers, hackers are fully aware of the number of credentials we keep in our phones today and are looking to get their hands on them. The need for better cell phone security is especially important if you do your banking on your phone - losing access to your e-banking software can lead to financial losses and possibly ending up in debt.
39% of all cyber attacks on North and South America are targeting mobile devices.
(Check Point)
The primary target of global cyberattacks are smartphones. Statistics show that 30% of the hacks are targeting mobile devices, with South America and Asia being the most commonly targeted continents. That makes many of us increasingly vulnerable at a time when we keep a lot of information on our phones, use them in two-step authentication, and store logins for many services.
By mid-2018, over 40 smartphone models had a trojan preinstalled on them.
(Doctor Web)
Sometimes, buying a cheap smartphone isn't a great idea. People that bought Leagoo, Doogee, Cherry Mobile Flare, and other low-cost phones, were greeted with a nasty surprise. All of these phones already had malware inside them. That malware was Android Triada, one of the most dangerous mobile trojans capable of infecting the main Android process and then committing numerous unauthorized operations. The trojan is not distributed via traditional methods and infects the phone during the manufacturing process. Leagoo went into damage control once the news broke and reported that it removed the malware from its phones. But, the damage had already been done.
The number of mobile malware apps is decreasing by 10% every six months.
(ESET)
Throughout 2018, mobile device security statistics have shown progress toward a safer ecosystem. Google detected a significant drop in the number of malicious Android apps. The company itself has been hard at work on preventing malware, differentiating malicious from legitimate apps appearing on Google Play, and working with researchers on detecting threats. Even the number of malware variants is down from 300 to 240 new variants per month.
iOS has 20% fewer critical vulnerabilities than Android.
(CVE Details)
Android is infamous for being an operating system that is not difficult to hack. Looking at things from the iOS perspective, this system may appear more secure than it actually is. Researchers have found 156 new iOS vulnerabilities in 2019, 25% more than in 2018. The good news is that this is still 50% less than what was discovered in 2017 and 2015. Throughout the whole lifespan of iPhone, researchers found 1655 vulnerabilities in iOS.
If you suspect your iPhone is infected with a virus, read our guide on how to get rid of it.
ESET has detected a 43% rise in iOS malware between 2018 and 2019.
(ESET)
Apple's devices might be considered more hacker-proof than the ones running on Google's OS, but that doesn't mean they're completely secure. Hackers are constantly looking for new ways in, with smartphone statistics for 2019 revealing a significant jump in iOS malware compared to the previous year. Experts suggest avoiding third-party app stores and downloading apps only from trusted publishers. Also, a good antivirus won't hurt.
TimpDoor was the most common Android malware in 2018.
(McAfee)
A very common tactic on getting an Android device infected with malware is getting the user to download a file from an untrusted source. That is exactly what TimpDoor does. It communicates via text messages, sending links, and opening the back door to your phone once it's in. On its own, it's not harmful, but sooner or later this app installs viruses and other malware on the infected device.
Email is used in 91% of new cybercrime activity.
(FireEye)
One of the greatest vulnerabilities in modern computer systems isn't apps or the OS. It's the user. The latest mobile phone usage statistics reveal that only 32% of all the emails we receive are not malicious in nature or pure spam. As such, the risk of clicking on something undesirable is high. Ransomware, Trojans and other digital nasties are mostly distributed through email, so it's no surprise that hackers prefer this attack method.
A secured Google account can protect your smartphone from 99% of automated attacks.
(Google)
A recent study into Google gathered some very interesting data. It turns out that adding a recovery number to your Google account is more than enough to save your account from automated hacks. The study jointly conducted by Google and researchers from New York University and the University of California found that automated bots were blocked in 100% of cases, while bulk phishing attacks were successful just 1% of the time. Even if you are specifically targeted by an attack, there is a 66% chance you will be able to fully recover your account afterward.
28% of Americans don't use any kind of protection for their phones.
(Pew Research Center)
For a significant portion of smartphone users, having even the basic form of security like a screen lock is not even a consideration, according to smartphone user stats. Lack of education about proper cyber security is most evident among people that use their smartphones for everyday activities. Modern threats can come through public Wi-Fi and public USB chargers, but not everyone knows about the risks when taking their phone outdoors.
On average, a large enterprise has 2,400 unsafe apps in its mobile environment.
(Veracode)
Personal devices can become a major security risk for large corporations, especially those operating with sensitive information. Usually, the employees must not connect their phones to company computers or even networks, since there is always a risk of a malicious app passing into the local system. There are now 14,000 unsafe mobile apps according to Veracode.
By the end of Q3 2019, there were 172 harmful apps widely distributed for Android.
(Lukas Stefanko)
Google Play, the official marketplace for Android apps, often ends up being a host for malicious apps. This marketplace is constantly battling the developers who upload such apps, but some still get a lot of downloads before they get taken down. Recent mobile app security statistics show that those apps manage to deceive millions of smartphone users. Based on a report from September 2019, harmful apps currently available on Google Play amassed over 335 million downloads combined.
The number of mobile ransomware infections rose by 33% during 2018.
(Symantec)
One of the nastiest types of malware today is ransomware. These malicious apps lock you out of your data and try to extort money from their targets. Since millions use their smartphones to access the internet, hackers are actively targeting those devices. In just one year, during 2018, analysts have registered a huge spike of ransomware activity on mobile and predicted this trend would continue throughout 2019 and 2020.
1 in 23 Android phones are rooted.
(Symantec)
Rooting or jailbreaking your phone might sound like a great idea, leaving many possibilities for further tinkering, but that also opens up the door to malware. Mobile operating systems have certain built-in protection against hacker attacks, which root and jailbreak remove. Mobile device usage statistics reveal that Android users are more prone to having their phones hacked as only 1 in 828 consumer iPhones have been jailbroken.
Invasive mobile advertising is calming down, but still going strong.
(Symantec)
From 2017 to 2018, the percentage of mobile apps containing any form of invasive ads dropped from 30% to 26%. Ads are one of the ways all of those free mobile apps earn money today, so the developers are utilizing all means to make users watch the ads and earn them revenue. The good news is that gradually fewer apps are using this method of advertising, letting users actually enjoy the apps instead of taking them out of the experience every once in a while.
FAQ
What percentage of people use phones?
66% or 5.1 billion people have phones today. That includes both "traditional" cell phones, as well as smartphones. According to cell phone use statistics, 64% of all phone users around the world have a mobile phone. Although not everyone owns a phone, the 9 billion cell phones worldwide vastly exceed the number of people. According to analysts, every person on earth will have a cell phone in the coming years.
What percentage of Internet users are mobile?
Today, 70% of all devices accessing the internet are mobile phones, tablets, and smartphones. Mobile devices have, in the past few years, overcome computers as the premiere way for accessing the internet. The devices are more portable, convenient, and even have some apps that either only work on mobile, or offer a better user experience than a PC.
How much time do we spend on our phones?
People spend three hours and 15 minutes every day on their phones. This might sound low, but this is just an average daily time. Multiply that by the number of days in the year and the resulting cell phone usage data is shocking. On average, we spend 49 days every year looking at our phones. Some smartphone users reported using their devices for up to 5 hours per day, or 76 days a year. Now those are some scary smartphone statistics!
What percentage of Facebook traffic is mobile?
96% of Facebook users access the site via their mobile devices. Facebook actually has two mobile apps, one of them being a Lite version that saves up your data as it displays less multimedia files and runs a little bit faster than the standard mobile app. While Facebook isn't a mobile centric platform, a lot of its users access it through desktop, laptop and tablets, but Instagram (owned by Facebook) is completely a mobile-first platform. You can't even create a new post on the desktop version.
How long should you use your phone a day?
Medical experts recommend using your phone no more than 2 hours a day. Some even recommend limiting your phone time during the work days to just 1 hour a day, warning that prolonged phone use can lead to a decreased attention span. According to mobile phone usage statistics, the average smartphone owner uses their phone for more than 3 hours a day. Experts warn that this length of time is unhealthy in the long run and can give rise to health problems like heart disease, eye strain and poor sleeping patterns.
Leave your comment
Your email address will not be published.*