Best Dedicated Server Hosting
Choosing a dedicated server hosting can be overwhelming. After all, you want a host with a wide range of features, plenty of storage and bandwidth, and excellent customer support. The DataProt team has done the research for you so let's dig into some of the top dedicated hosting providers on the market today.
DataProt is supported by its audience. When you buy through links on our site, we may earn a commission. This, however, does not influence the evaluations in our reviews. Learn More.
If you're in the process of creating your website, you've probably come across the term dedicated server hosting. Getting dedicated hosting means leasing out a personal physical server to host your website. Unlike shared hosting, where the server is used by multiple sites, a dedicated server devotes its full resources to only one client.
Our curated list of the best dedicated server hosting options will help you find a safe home for your site. And although dedicated hosting costs significantly more than the shared option, it offers a greater degree of flexibility and enables you to grow your site more efficiently.
What Is a Dedicated Server: A Web Hosting Comparison
Server hosting providers offer multiple pricing plans with a variety of resources. The cheapest form of server hosting is shared hosting, which involves placing numerous sites on the same server. Unlike the service provided by the best dedicated server hosting companies, shared hosting has several notable downsides.
Firstly, the number of resources at your disposal, like RAM, storage, and CPU power, is limited because you share them with other sites on the same server. This means that whenever one of the sites on the server experiences heavy traffic, it causes others to run slower or even go offline.
Consequently, this prevents you from running scripts on your site and limits your control over the server. The best dedicated server website hosting ensures privacy and complete control over apps, scripts, and security, while shared hosting lacks in each of these departments. However, the latter is a significantly cheaper option and a suitable alternative for smaller sites.
For sites that grow larger but don't yet require a dedicated server hosting service, virtual private server hosting presents a suitable middle-ground. A mash-up of shared and dedicated hosting, the VPS hosting option allows multiple clients on one server but gives separate parcels to each site through virtualization technology.
This allocates a certain amount of resources for each individual client, enabling sites to run their own scripts, apps, and more.
Finally, we have dedicated servers. If your site is more complex, with various scripts, apps, and potentially heavy traffic, then there's no substitute for the best dedicated hosting servers. Signing up for dedicated server hosting places the full capacity of a physical server solely at your disposal.
This gives you full control over any systems, scripts, or apps you might want to run, almost 100% uptime, better data transfer caps, and overall impeccable stability. For those who want their site to stand on firm legs, dedicated hosting is the way to go.
Best Dedicated Server Hosting Services
TMD Hosting
HostGator
DreamHost
Redswitches
A2 Hosting
Bluehost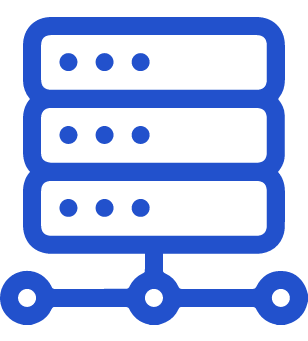 Reviews
Evaluation Process
Server hosting services can be complicated to grasp, especially if you're new to site-building. What should your preferred web host or a dedicated hosting provider offer? Shared web hosting, or bare metal dedicated servers? What about dedicated hosting packages, server management, and VPS hosting?
In order to make it easier for you to evaluate different companies and gain basic knowledge to choose the best dedicated server provider, we have laid out our review methodology below.
Uptime
When you're running a site, there's no single metric as important as uptime. Sites that go offline can cause frustration, customer dissatisfaction, and a potentially significant loss of revenue.
Hence, uptime represents a crucial metric in our reviews. Most top providers offer some sort of high-percentage guarantee for uptime, but there are differences between them. Whenever you're making a dedicated server hosting comparison, uptime should always be at the top of the list.
CPU and RAM
In many ways, servers are similar to regular computers. They rely on their hardware to keep your site running efficiently. While searching for the best dedicated servers, there are two important components to keep an eye out for – the server's RAM memory and CPU output.
RAM (Random Access Memory) has a near-identical function in server hosting as it does on your computer. It's used for storing data and making it available to run various processes and applications. The more RAM memory a server has, the bigger the temporary workspace is for the server to pull data from when running processes. This reduces the number of times the server has to access the hard drive. In short, the larger the RAM, the quicker the site.
Therefore, the amount of RAM available is an important component when reviewing the top server hosting companies. Insufficient memory can lead to slowdowns or server errors.
Another critical part of the hardware used for dedicated hosting services is the CPU. The processors provide processing power, directly impacting the speed at which the server can work with information and handle higher traffic loads. Again, the same conventional wisdom applies here – the more, the merrier.
Storage
Storage also plays an important part in your server's ecosystem. Disk storage is used to store everything from images to server configuration and backup files. Of course, you'll want to have as much storage as possible, but first, you need to make a choice between HDD or SSD disks.
This is an important decision in your search for the best web hosting dedicated server. SSD or solid-state drives are much faster, guaranteeing quicker load times. But this is the pricier option and usually comes with less storage capacity than HDDs. Typical hard disk drives are slower but offer much more storage.
Bandwidth
The majority of hosting companies impose bandwidth limits. This means that the number of downloads/uploads and overall monthly data transfers are limited. There's no reason to worry, as most of the bandwidth caps are perfectly suitable for small and medium-sized sites. There are also providers that offer unlimited data transfers.
Security
Security should definitely be near the top of your list during your search for the finest dedicated server hosting, especially if you plan on running an e-commerce site or handling sensitive user information. SSL encryption is a very important security measure, as it encrypts all information transfers between users and your site.
Therefore, you should keep an eye out for companies that offer an SSL/TLS certificate. You should also look into malware protection, backups, and security monitoring.
Customer Support
Quality customer support is arguably one of the most crucial aspects of any service. Web hosting is no exception, requiring diligent and readily available support staff. The first-rate dedicated server hosting provider has to offer impeccable customer support in order to be able to efficiently address issues such as slowdowns, security breaches, or sites going down.