DataProt is supported by its audience. When you buy through links on our site, we may earn a commission. This, however, does not influence the evaluations in our reviews.
Learn More.
How To Remove a Virus From an iPhone Without Losing All of Your Stuff
Here are the most common ways to clean your iPhone of viruses without an Apple Genius Bar booking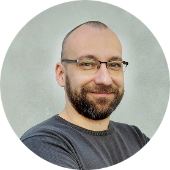 Has a virus suddenly taken over your iPhone? Resist the urge to panic - there are ways to get rid of malware and protect your iOS device from future attacks.
In this post, we'll show you how to remove a virus from your iPhone with a factory reset and how to identify and tackle malicious apps.
What Are Viruses and What Can They Do to Your iPhone?
Viruses are malicious programs designed to spread themselves to infect other electronic gadgets and computers and negatively impact their performance.
Many people mistakenly think that their iPhone is impervious to viruses and other malware, but this is not the case. Just like any other electronic device, an iPhone can be infected by a virus.
Viruses can cause a variety of problems, including crashing apps, slow performance, and data loss. In severe cases, a virus may even render your smartphone unusable.
Fortunately, there are a few things you can do to get rid of viruses on your iPhone, and we will cover them in detail.
How To Remove Malware From an iPhone
Here are some steps you can take if you believe your iPhone has been infected with malware.
1. Update iOS
One of the best ways to protect your iPhone from viruses is to keep your software up to date. Viruses evolve, and so do antiviruses. Whenever Apple releases a new version of its OS, it includes security updates necessary to keep iOS devices safe from new malware strains.
2. Clear your iPhone's browsing data and history
This is one of the first things you should do. Clearing your iPhone's browsing information and history will remove any cookies or cached data that could be associated with a malicious website.
3. Remove potentially malicious apps
If you suspect that a particular app is causing problems, you can remove it from your device. To do this, simply hold down on the app's icon until it starts to jiggle. Then, tap the "X" that appears and confirm that you want to delete the app.
4. Do a factory reset
If you can't seem to remove the virus from your device, you may need to reset your iPhone to its factory settings. This will erase all of the data on your device, so back up your important files before proceeding. After resetting the iPhone to factory settings, you can restore it with the iCloud backup.
5. Install an antivirus app
There are a number of apps that can help protect your iPhone from viruses and other types of malware. Free solutions are available as well.
How To Update iOS
Since you can get rid of a virus by keeping your iPhone up to date with the latest iOS software, this should be your first step.
To update your iPhone, go to Settings and then tap General.
You'll see a notification under Software if there's an available update.
To finish the update, continue following instructions on the screen. Keep in mind that if you have a newer version of an iPhone or iPad, you'll need to use Face ID, Touch ID, or PIN depending on what security measure you have set up.
After the update, your device will restart, and in the best-case scenario, clean the virus from your iPhone.
Clearing iPhone History and Browsing Information
Clearing your iPhone's browsing data and history can help eliminate viruses. To delete cookies and cached data on your phone that could be connected to a malicious website, you should:
Go to the Settings app and then Safari.
Tap Clear History and Website Data option.
Confirm that you want to clear potentially malicious browser information.
Test the phone to see if it's not acting erratically. If it is, you'll need to install an iPhone virus removal application or reboot your device to factory settings.
Removing Unfamiliar Apps
Another potential source of malware can be downloading apps from an unofficial or third-party app store or clicking on a pop-up ad. To avoid this, you need to be very careful about what apps you have on your iOS device and avoid potentially malicious websites. If you think an app may contain iPhone malware, follow these steps to remove it:
Press and hold down on the app icon until it starts to jiggle.
Select the Remove App option.
Remember that if you're not sure whether an app is malicious, you can always check online reviews or contact the developer for more information. Otherwise, use tried and trusted applications from Apple's App Store and delete apps that are potential security threats.
iPhone Factory Reset
If you can't seem to get rid of the virus on your iPhone, you may need to reset it to its factory settings. This will erase all of the data on your phone, so be sure to refresh your iCloud backup before doing so.
To factory reset your iPhone, go to Settings app > General > Reset.
Select Erase All Content and Settings.
iOS will prompt you to choose whether you want to back up your data first.
After you reset your iPhone to factory settings, it'll restart. After the Apple logo appears and the system boots up, you can restore it with the iCloud backup.
Combat Malware With Leading Anti-Malware Solutions
Sometimes, there are no other solutions for mobile devices than to install apps that'll improve the security of your iOS smartphone. Most of these applications can remove malware from an iPhone or iPad without issues and offer additional features you may find helpful.
Final Thoughts
Viruses and malware can be a pain, but there are ways to remove them from your iPhone. By following the tips in this article, you can get rid of malicious software quickly and easily. Keep your phone up to date with the latest iOS software, clear your browsing data and history regularly, and download all your apps from the App Store.
Further Reading
Antivirus
Business Cybersecurity
Best Ransomware Protection
VPN
FAQ
How do I scan my iPhone for malware?
Can an iPhone be infected with malware?
Unfortunately, yes. IPhones are getting increasingly susceptible to malware. There are a few signs that your iPhone might have a virus. These include unexpected pop-up ads, apps that crash or freeze, and shorter battery life. If you notice any of these issues, it's best to install an antivirus tool and run a scan of your system.
How do I clear a virus on my iPhone?
If you don't know how to remove a virus from an iPhone, the most convenient way to go about it would be to install an antivirus app like Malwarebytes for iOS. You can also clear a virus from an iPhone by doing a factory reset, although this will delete all your data.
Leave your comment
Your email address will not be published.*