The Best Proxy Server for Your Company in 2023
Keep Your Business Private with These 8 Proxies
DataProt is supported by its audience. When you buy through links on our site, we may earn a commission. This, however, does not influence the evaluations in our reviews. Learn More.
Proxy servers are used as an intermediary between you and the web. In normal circumstances, you would directly connect to a website you're visiting. When using a proxy server, you connect to it first, and it then acts on your behalf and sends your traffic to the target website – hence the use of the term "proxy."
One of the main benefits of using the best proxy server is that it allows you to change your IP address and location, circumventing geoblocking. Additionally, your browsing history and online activity won't be stored on your computer but on the proxy server instead. Perks such as these have become invaluable in the age of increased internet censorship and invasion of privacy. 
These are only some of the benefits proxy server services can bring to the table. Proxies are also massively used by businesses, providing them with extra levels of security, control, and stability. Here, we focused mainly on proxy services tailored for corporate use, but many of the providers mentioned here offer plans for individual use too.
What Are Proxy Servers Used For?
One of the most common uses of proxies is to circumvent internet censorship and geo-restrictions. In countries with stringent internet censorship laws – such as China and its Great Firewall – people are often prohibited from accessing certain sites such as Facebook or YouTube. However, by using good proxy servers (or advanced VPNs), you can circumvent these internet blockades.
This is due to the fact that proxy servers can supply you with a new IP tied to a different location. Therefore, when you access an otherwise blocked website through a proxy, you'll effectively trick the website that you're in different locations or regions, and you'll be allowed access.
In the same vein, the use of IP rotation gives you a dose of anonymity, as your online activities can't be traced back to you as easily. However, unless you go for dedicated anonymous proxies, chances are the proxy service itself keeps logs. If an investigation was launched and these logs were given over to authorities, you could be identified based on that information.
While individuals mainly use proxy servers to preserve anonymity and to circumvent geo-blocking, businesses find a significantly wider scope of use for proxies.
Restrict and control employee internet usage. Somewhat contrary to how individuals use proxies, companies can use proxy servers to limit what their employees access when using the company's network. By using a proxy network, a company can deter workers from accessing nonwork-related and risky websites, which heightens both the productivity and security of the business.
Handle traffic spikes. Companies tend to have multiple servers that host their website and services, with the servers being scattered around multiple locations. The way you unify access to multiple servers hosting your content is through a proxy server, helping you handle much higher volumes of traffic without crashing the servers.
Keep business operations private. Through the use of top proxy services, businesses, just like individual users, can keep their operations and activities private. Whether it's company whistleblowers, R&D teams, or security officers, everyone can rest assured that sensitive activity will be kept safe from prying eyes. Sometimes, corporate researchers might use proxy IPs to scout out other companies and gather large amounts of publicly available data.
Added security. A company using a proxy server to safeguard its corporate network also has the benefit of extra security. Since the proxy server handles most outside requests for access, hackers might breach into the proxy server, but your true network will remain safe, at least for a while. Proxy servers are also great for email security and handling potentially harmful attachments, with some adding in encryption to further increase security.
Speed and bandwidth. Just like VPNs, web proxy servers can sometimes slightly slow down internet connection speeds, as each connection request has to go through the proxy first. However, proxies can also cache frequently visited websites and services, leading to massively improved load times and less bandwidth used.
Best Proxy Server - Top 5 Providers
Smartproxy
Bright Data
Asocks
Oxylabs
Hide.Me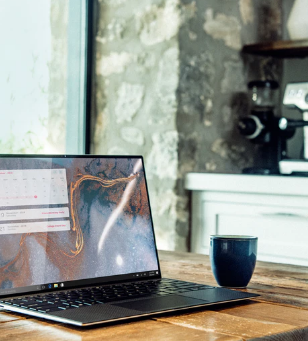 Reviews
Smartproxy Review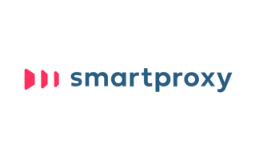 Smartproxy
VISIT SITE
$40+ VAT - $400+ VAT/month
Smartproxy has over 40 million residential IPs across 195 countries, which isn't exactly on Bright Data's level but should prove more than enough for most companies. Besides residential proxies, this proxy-seller offers data center, dedicated data center, and search engine proxies. Dedicated data center proxies represent a middle ground between residential and standard data center proxies, as you'll have IPs available only to you, but they won't be tied to an ISP/actual device.
The search engine proxies are basically Bright Data's Search Engine Crawler and Web Unlocker tools combined in one. This Smartproxy tool retrieves paid and organic data from search engines, gathers keyword information, and monitors prices and SEO. Most good proxy sites offer this type of service that both provide insight into SEO metrics and boosts the success rate of data retrieval by automatically resolving captchas and finding the best IP to access each target.
Smartproxy offers browser extensions for Firefox and Chrome. These extensions allow you to instantly access localized and geo-locked content by assigning you a residential or data center IP from the target country.
We found the X Browser feature to be very useful as well. This anti-detection tool lets you swap among browser profiles and tons of unique fingerprints. This allows you to both prevent websites from detecting you're using a proxy server and practically removes the risk of any internet activity getting traced back to you. Still, don't expect X Browser to substitute for full-fledged VPN services and their data encryption.
The capabilities of this dedicated IP proxy service don't stop there. The proxy address generator can instantly fetch a list of up to 50,000 proxies, which you can then export to any software you're using. On top of that, Smartproxy comes with its own data scraping tool that makes data collection both quicker and easier.
Smartproxy provides you with helpful documentation to integrate the service with other apps and bots, as well as to integrate it in various programming languages.
Proxy server costs here are actually pretty affordable. The residential proxy plans start at $40 + VAT, with the cheapest plan bringing a 8 GB traffic limit. It allows for one proxy user and one whitelist and charges $5 per additional GB. The great thing is that you can always just pay for additional traffic without upgrading to a pricier package.
Data center proxy plans start at $23.1 + VAT (100 GB traffic limit), while the cheapest dedicated data center proxy package stands at $5.77 + VAT (3 IPS).
Smartproxy might lack the flexibility of Bright Data, but its easy setup, affordability, and huge IP pool make it a worthwhile purchase.
Bright Data Review
Bright Data
VISIT SITE
$500/month - $3,000/month
Besides residential IPs, Bright Data offers datacenter proxies (over 700k), static residential IPs (85k), as well as mobile proxy IPs (7.5M). With such a diverse proxy offer, and a huge number of IPs for each type, Bright Data easily beats other top proxies.
Naturally, residential IPs are the most coveted ones, as they come with the lowest risk of being blocked and reducing success rates. If you'd like to get an even better batch of addresses, you can go with the static residential IPs that haven't been previously used at all.
In addition to standard proxy services, Bright Data also brings two extremely useful tools to the table – Web Unlocker and Search Engine Crawler. Web Unlocker is an automated website unlocking tool that promises to vastly increase your success rates. This top proxy tool automatically chooses the best IP and browser profile to reach the target site, in addition to solving captchas and overcoming other obstacles to a successful connection to the target. While this tool comes as a paid add-on, you'll only be paying for successful requests.
Search Engine Crawler is practically an SEO tool. When you hit SEC with a keyword query, it collects SERP data, as well as images, shopping information, maps, and videos for any given keyword.
According to its site, Bright Data comes with a 99.99% network uptime. This high-speed proxy also supports unlimited concurrent sessions and comes with 24/7 support. On top of that, Bright Data offers a robust Proxy Manager tool that lets you handle and oversee all proxies under your control and requests made through those proxies.
All of these tools and features make Bright Data an immensely powerful and flexible proxy service. However, there is one significant drawback – the price. First of all, the pricing structure itself is convoluted and often hard to make heads or tails of.
There are five pricing plans available, each coming with a minimum monthly commitment. The cheapest plan costs $500 a month, while the most expensive one is $3,000 per month. The benefit of going with the priciest plan is that you'll be paying a smaller price per gigabyte. Different proxy types come with different pricing (residential and static IPs being the most expensive), with additional services like the Web Unlocker tool further inflating the price. The inclusion of multiple different payment options is a welcome sight, as they provide much-needed flexibility when purchasing.
All in all, we found Bright Data to be the most capable and adaptable proxy service around, with an obvious focus on data collection campaigns.
ASocks Review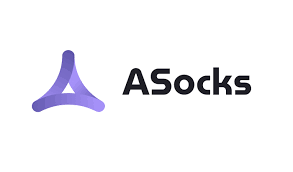 ASocks
VISIT SITE
"Pay-as-you-go" model starts from $3 for 1Gb
ASocks Proxy is a powerful and reliable proxy service that offers users a secure and high–performance way to route their internet traffic through different proxy servers.
With ASocks Proxy, you can mask your IP address and access geo–restricted content by connecting to proxy servers located around the world.
ASocks Proxy supports both HTTP and SOCKS protocols, providing users with a wide range of compatibility. Additionally, the extensive proxy server network ensures fast and stable connections and allows users to access content from various regions.
Likewise, ASocks Proxy prioritizes user privacy and security by employing advanced encryption protocols to safeguard user data.
The user–friendly control panels and documentation allow for easy configuration and management with detailed usage statistics and logs available to monitor proxy usage. On top of this, the proxy servers are regularly maintained and monitored to ensure optimal performance and reliability.
Lastly, ASocks Proxy offers flexible pricing plans to accommodate different needs and budgets.
Overall, ASocks Proxy is the perfect solution for secure and efficient internet browsing.
Oxylabs Review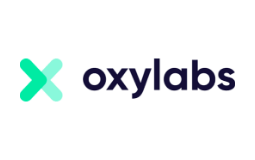 Oxylabs
VISIT SITE
Oxylabs specializes their services strictly toward completely legal activities. It does this in two ways. First, it guarantees that its over-100-million-strong IP pool is ethically sourced, meaning that all end-users gave their consent for their IP to be used inside proxy networks. Secondly, Oxylabs offers an insurance policy for all of its products, underwritten by Lloyds.
Like most proxy service providers we've reviewed here, Oxylabs offers both data center and residential proxies. Oxylab boasts over 100 million residential IPs, with a 99.2% success rate and 0.6s proxy speed. There are no CAPTCHAs involved, and it allows for pinpoint targeting down to the city level.
Oxylabs has more than 2 million dedicated data center proxies. According to the company, the average uptime is 99%, with no concurrent sessions or bandwidth limits in place.
Oxylab's unique selling point are its next-gen residential proxies. Harnessing the power of machine learning and AI, next-gen proxies are practically advanced data scrapers. According to the company, data scrape requests with this tool have a 100% success rate, thanks to rotating proxies from the company's immense pool. The AI is there to circumvent IP blocks and CAPTCHAs by mimicking real human behavior.
What cemented Oxylab's place on our list is the addition of specialized scraper APIs. The company offers a SERP scrap API, an eCommerce API, and a generalized web scraping API. The web scraping API is actually a real-time crawler, allowing for real-time collection of data on a massive scale, even from JavaScript-heavy targets. The real-time scraper also utilizes AI and a proxy rotator to guarantee a 100% success rate. What's even better is that you'll be only paying for successful requests, offsetting any needless costs.
Proxy server pricing for data center proxies starts at $180 per month, while residential proxy plans begin at $300 per month. As for next-gen residential proxies, the cheapest package you can get costs $360 per month. All the scraping APIs have the same starting cost of $99 a month.
The real-time crawler and AI-driven residential proxies are the clear winners here. Even with these great features, the pricing remains at an acceptable level – unless you're looking for small-scale solutions. If you happen to dislike the service – or its cost – you'll have three days to cancel for a full refund thanks to Oxylab's money-back guarantee.
Nexusnet Review
Nexusnet
VISIT SITE
NexusNet.io Proxy provides users with a reliable solution for accessing the internet through proxy servers. With NexusNet.io, users can mask their IP addresses, enhance their online privacy, and bypass geo-restrictions to access content from different regions.
One of the standout features of NexusNet.io Proxy is its vast proxy server network. With servers located in various countries, users can choose from a wide range of IP addresses to suit their specific needs. This extensive server network ensures fast and stable connections, allowing for seamless browsing experiences.
Security is a top priority for NexusNet.io Proxy. The service implements encryption protocols to protect users' data and safeguard their online activities. This ensures that user information remains secure and inaccessible to unauthorized parties.
NexusNet.io Proxy offers user-friendly configuration options and management tools, making it easy for users to set up and customize their proxy settings. Additionally, the service provides detailed usage statistics and logs, allowing users to monitor their proxy usage and track their internet activities.
The pricing plans offered by NexusNet.io Proxy are flexible, allowing users to select the plan that best fits their needs and budget. Whether for personal or commercial use, NexusNet.io Proxy offers options to cater to various requirements.
In summary, NexusNet.io Proxy is a reliable and feature-rich proxy service that provides users with enhanced security, privacy, and accessibility while browsing the internet. With its extensive server network, encryption protocols, and user-friendly interface, NexusNet.io Proxy is a valuable solution for individuals and businesses seeking a reliable proxy service.
Hide.Me Review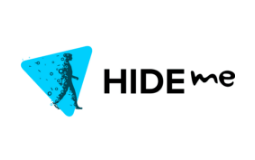 Hide.Me
VISIT SITE
One of the explanations for Hide.Me's speediness is that it doesn't keep logs, which frees up more resources for proxy requests. Speed is not the only benefit here. The fact that the company doesn't keep logs is crucial for privacy-oriented users, as any online activity conducted through the proxy can't get traced back to you. Known widely as a no-logs policy, this marker is especially important when browsing for a VPN.
Coincidentally, most free proxy services also offer paid VPNs as a way to earn money.  Hide.Me is no different. As for its proxy service, there are two ways to use it. The first one is just by using the built-in free private proxy browser on its website to access certain sites. While useful at times, this is really a suboptimal way to use the company's proxy services and is meant more for testing or for accessing a few sites from time to time.
The other, better, way of using Hide.Me is through its browser extensions. Hide.Me's full proxy server list can be accessed through both Chrome and Firefox extensions. Once installed, you can use Hide.Me's proxy infrastructure to freely access sites, without the fear of your activities going public.
Another feature that adds to the level of anonymity is the inclusion of the SOCKS5 proxy. This both increases privacy and optimizes speeds, which makes it ideal for more bandwidth-intensive tasks. While the SOCKS proxy is better used within a VPN ecosystem, it still comes with a lot of perks – especially when it's free.
Of course, when you compare a paid proxy vs. free services, the free options are bound to come with some caveats. The first one is that free options lack enterprise-level capabilities, making them less than ideal for business use. Additionally, you'll be faced with ad popups during use, but mainly for Hide.Me's VPN service and not random annoying ads from the internet. Lastly, the company doesn't divulge the number of IP addresses in its pool, making it hard to assess the service's full capabilities.
While free solutions such as this one are obviously targeted toward individual users, companies can still use them for smaller, simple tasks. If you plan on using a free proxy solution, Hide.Me is definitely the one to choose.
Ghostealth Review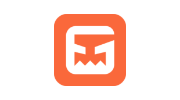 Ghostealth
VISIT SITE
Finding the right corporate proxy server provider can be a tedious task. Therefore, we were interested to see how Ghostealth stacks up against the competition. Owned and operated by a German company called Laabs Dev. UG, Ghostealth is a product aimed at enterprise users, although with pricing flexible enough so almost anyone can sign up for it.
The proxy network counts 100 free and over 50,000 premium servers across 100 global locations. That's not a lot compared to millions of IPs you'd get from the competing services, but Ghostealth has a few aces up its sleeve.
Your IP range rotates on each connection, providing greater security than regular proxy products. Additionally, the company offers an API to easily integrate the service with your projects. Ghostealth allows multiple connections on the same account, which will surely come in handy for international teams. This, in turn, saves you money and helps with project management.
One of the most significant upsides of this service is the network reliability. Ghostealth guarantees a 99.9% uptime for its servers, meaning there's less than an hour per year when each server goes down for maintenance. Extremely important for businesses that rely on 24/7 connections.
Ghostealth proxies also have a fast response time. During our testing, pings never went above 500 ms. The same can't be said for free servers, though. Regularly, free proxies went 1,000 ms and even further, proving utterly unusable for any kind of browsing, let alone online work. This can't be the best way to promote the service, despite offering free demo servers before the purchase.
Ghostealth's plans start at $50 a month and go as high as $350 monthly. The only difference between them is the number of simultaneous connections – the most affordable plan is limited to 100, while the most expensive plan allows up to 1,000 connections. That's why most customers use Ghostealth as an enterprise proxy server. You can also pay weekly, but the pricing isn't as great.
Ghostealth accepts credit card and crypto payments, which is ideal if you're concerned about privacy.
You've probably noticed we haven't mentioned any tools. That's because there aren't any worth talking about. Besides making safelists, using the API, and managing your proxies, you won't get any other advanced tools via this service. We wouldn't exactly call it barebones, but it feels like it compared to any other service on this list.
Nimble Review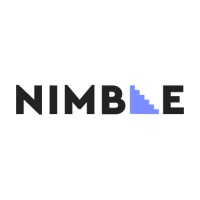 Nimble
VISIT SITE
Nimble IP is the first infrastructure with a management platform that only uses top-tier IPs, allowing reliable and seamless data flow for all business sizes. Its residential proxies can be used in any country for localized web data-gathering.
Despite its sophisticated build, Nimble IP has an intuitive dashboard. It also seamlessly integrates with Nimble's API and Browser services for you to do more in one platform.
According to its website, Nimble IP's success rate is 99.99%, which means there's almost no downtime. The company also has a dedicated and responsive support team that will help you navigate any technical hurdles that might come your way.
Nimble IP's pricing differs from other proxies as it uses a credit system, which can also be used for the API and Browser services. The packages start at $300, equivalent to 300 credits, with the largest offer costing $4000 for 4000 credits.
There's a corresponding cost for each type of proxy service you use, depending on the package you choose. For example, if you pick the essential plan, a data center proxy costs 2.6 credits, while residential proxies cost 14 credits. The most expensive type of service is mobile proxies with 1 GB costing 32 credits. When you select the higher-end packages, the fewer credits you'll spend for proxy services.
Overall, Nimble IP is not the most affordable proxy service, but it does offer value for money with its advanced features, intuitive design, and quality service.
How We Evaluate Proxy Services
Picking the right proxy service to use will always depend on your company's exact needs. There are, however, some universal metrics and characteristics to look at that'll help you assess the worth of each individual proxy provider.
Traffic Limits
Some proxy server providers might impose bandwidth limits based on the pricing plan you go for. For enterprise solutions, there usually are no bandwidth usage limits, but if there are, we take them into account.
Customer Support and Reliability
For a provider to land on our best proxy server list, it needs to have a knowledgeable and diligent support team made up of professionals that are available round the clock. When using a proxy server in a business setting, the last thing you need is to be left to your own devices when the service goes down in the middle of the night.
IP Locations/Pool Size
One of the simplest ways to rank proxy server providers is by looking at their IP address pools. Proxy providers have a certain amount of IP addresses spread around multiple countries that they assign to users utilizing their services. As you might expect, the more IP/locations, the better. When weighing which proxy service to go with, the size of the IP proxy pool will mostly be important to businesses that deal in data collection, as a small number of IPs making thousands of data requests could get them blocked for a short while.
Uptime/Success Rate
Network stability is paramount for a proxy server to be considered good. While individual users just trying to access geo-locked sites could contend with occasional downtimes and limitations, businesses don't have that luxury. As such, even the most robust free proxy servers are rarely stable or powerful enough for enterprise use. Thankfully, most providers offer uptime guarantees that give you insight into how stable their service is. Thankfully, most providers offer uptime guarantees that give you insight into how stable their service is.
Additionally, you need to consider proxy success rates. A proxy success rate represents the percentage of successful connections/data retrievals of a proxy server. For example, a 90% success rate means that you'll be able to successfully connect or get data from nine out of 10 sites you visit. This is also extremely important for data-scraping campaigns, where IPs that were already massively used for these purposes might be blocked and therefore reduce your success rate.