No More Lag: Best PC Optimizer for 2023
Pull Out the Weeds Clogging Your PC
DataProt is supported by its audience. When you buy through links on our site, we may earn a commission. This, however, does not influence the evaluations in our reviews. Learn More.
Don't you just hate it when things get all clogged up and start lagging? When you notice a dip in your PC's performance, you may start thinking about hardware replacements, and that's not a fun idea to entertain. Luckily, a hardware upgrade isn't always necessary.
What you need is a PC optimizer.
There are innumerable PC optimizers, all claiming to give your PC faster performance rates, but not all that glitters is gold. We took the liberty of helping you sift through all the noise, so when you notice a lag in your system's performance, you know the best PC optimizer to go for.
We've tested the most popular brands in the field and rounded them all up in this comprehensive list. The PC optimizers we've picked deliver on their promise of giving a PC that much-needed boost in speed, and, of course, you don't have to deal with intrusive ads, pop-up messages, or any hidden extras.
Do I Need a PC Optimizer?
All systems lag. Computer cleaning software helps to manage problems that come with lagging and performance drops.
When you first get a new PC, the perks are instantly apparent. Swift boot times, speedy operations, and general ease of use are just some of the things you get to enjoy with a new computer. And who wouldn't want that forever? We all want systems that consistently run at peak performance, whether we're buying a high-end PC or a simple, budget laptop. But everything must come to an end someday, and that fresh-out-of-the-box performance will fade away eventually. A PC running slowly signals you need a PC tune-up.
The lethargy, unreliability, and unresponsiveness of a slow PC can be frustrating. Hard drives fill up, enormous caches run in the background, and before you know it, a series of unfortunate events unfolds. The full hard drives put a choke-hold on the operating system, drivers stop working correctly. Not to mention that toolbars and plug-ins slow browsers to near crawling speed. At the end of the day, all that's left is you trying to play catchup with your system, like playing a video game and waiting for an NPC to meet you at a rendezvous point.
Before considering PC optimization software, there is often the panic stage. It's that point where your beloved laptop or computer becomes so impaired from long-term use that Microsoft Word simply will not start up, or your favorite game just spins at the icon. That can be scary, and you might even think of getting a new computer. Now, that is a somewhat radical solution. Sure, you may want that fresh-out-of-the-box feeling from your PC, but there are other ways to get that without breaking the bank. It's time to look at tune-up utilities.
PC Cleaner and Optimization Software Features
Tune-up utilities are applications that dig deep into a computer and fix problems. These tools have a variety of functions and features, such as hard drive defragmentation, a disk cleaner to free up space, and Windows Registry repair. Some other utilities may even add more elaborate features that improve your PC in various ways.
Some instances of these extra features include real-time system monitoring, startup troubleshooting (removing apps during the startup process that may be slowing your boot time), a file shredder to dispose of sensitive materials, and more.
Now, a lot of these utilities provide a similar set of services. Our reviews are here to help you choose the right one for your needs. We've tested and compared 5 excellent options to help you make an informed buying decision.
Top PC Optimizers in 2022
iolo System Mechanic
Glary Utilities
CCleaner
AVG TuneUp
Razer Cortex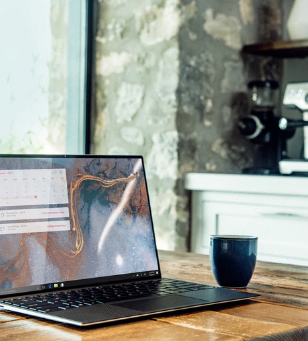 Reviews
iolo System Mechanic Review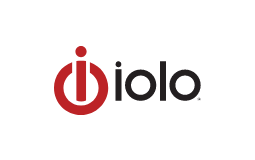 iolo System Mechanic
VISIT SITE
Windows 10, 8, 8.1, 7 (XP/Vista up to v16.0.0.10)
Iolo System Mechanic is notably top of the list in PC optimizers. Iolo works to maximize processing power, unleash internet speeds, and increase drive speed. But it's the vast list of capabilities and additional features that makes Iolo System Mechanic the absolute best PC optimizer currently available on the market.
Iolo System Mechanic's optimization features for Windows 10 ensure privacy and reduce internet bandwidth demands. They also boost computer speed, stability, and power with the advanced PC tune-up. System Mechanic is also designed to clean the clutter from the hard drive, defragment it, optimize your system, internet settings, and repair your registry.
With Iolo, PC boot time, your CPU, GPU, RAM, drives, and internet download speed are all improved. Iolo is also adept in malware removal and blocking, leaving no stone unturned. But it's not just the best PC optimizer and cleaner because it can rid your system of any problematic properties. Should you lose important files, Iolo also has a file recovery feature for deleted files.
Iolo unparks all of your CPU's cores and pushes them to their maximum capacity. This way, they are able to handle system-taxing power sessions such as editing, graphics designing, gaming, and more. This PC optimizer removes unwanted apps, junk files, performs bloatware blocks, and stops auto-run settings. It also carries out log wiping, clearing out the RAM, caches, and browser histories.
The System Mechanic is not just a guru at freeing up essential system resources; it also excels at internet privacy protection, eliminating traces of browsing activity.
The PC optimization software in Iolo actually makes a difference on your system. Whenever we run the System Mechanic, there is a significant improvement in PC speed and performance, especially during startup.
As for the pricing plans, the free trial mode is quite effective. However, if you are looking for more coverage, consider either the System Mechanic or the System Mechanic Pro – the two premium offerings. They are definitely both well worth it. Iolo System Mechanic currently goes for $39.96, a $9.99 save from the $49.95 it regularly costs. System Mechanic Pro, on the other hand, currently costs $55.96, saving $13.99 from the regular price of $69.95.
Glary Utilities Review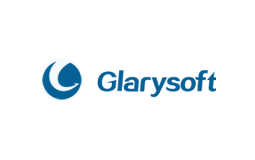 Glary Utilities
VISIT SITE
There is an abundance of software solutions and utilities on the internet that claim they'll optimize your PC upon purchase and installation. Some of them live up to their promise, as we've seen with the predecessors in this list. However, some fail miserably even at the basic cleaning tasks like fixing registry errors, temporary file deletion, and startup disabling.
If you're on the lookout for a free PC RAM optimizer with a lot of functionality, then Glarysoft Utilities might just restore your faith in optimization software. With it, you won't have to consider such drastic options like reformatting your hard drive or getting a new device.
Glarysoft or Glary Utilities is a free program that cleans and optimizes your PC. With its One Click Maintenance feature, you can scan for problems and instantly correct any errors that may pop up. You can also use the UnInstall Manager, which uninstalls any programs you don't use.
It can be argued that Glarysoft's free trial version trumps all others, considering all these features can be accessed using the free version. Additionally, Glary Utilities has a Check Disk feature, which you can run after a cleaning session. This feature scans the hard drive for any errors and fixes them. The Disk Defragmenter performs reorganization activities on your device data so your hard drive can perform faster.
The Glary Utilities Pro version adds to this already extensive features list. For the current price of only $19.97, you get automatic care in your PC's background, Auto Clean feature to protect your privacy, and access to 24/7 technical support. For open-source enthusiasts, enhanced system fixing is also available on this best PC cleaner. So is an automatic update to the latest version, so that you can forget about outdated software.
Should you need extra protection from malware, spyware, and viruses, you can get the Malware Hunter Pro, which costs $24.9. And if you are not satisfied with the products, no worries – Glary Utilities offers a 90-day money-back guarantee.
CCleaner Review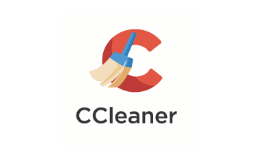 CCleaner
VISIT SITE
Piriform's CCleaner is one of the oldest PC cleanup tools, and it has built quite a name for itself. One major reason for this is that where other cleaners may fail to declutter, CCleaner cleans the PC parts that seem unreachable.
The paid version of the CCleaner gives you protection for your PC in real time, and can even schedule cleanups. The free version may be less feature-rich, but it covers the basics, such as temporary file removal, emptying of browser caches, removal of unwanted cookies, and much more.
If you observe that your PC has become sluggish, CCleaner is the right PC cleaning software to help you speed it up again. Sure, it may pale in comparison to brands like Iolo System Mechanic with regards to features, but make no mistake, CCleaner is still a top gun.
CCleaner is easy to use, frees up disk space quite well, and is available for all desktop devices, Windows and macOS. It's also available for mobile devices, particularly Android.
As a software uninstallation and registry cleaning tool, CCleaner is very reliable; there are less chances of your OS being corrupted during the cleaning and deleting process than with other registry cleaners. As the best registry cleaner and PC optimizer software, CCleaner does a great job at removing invalid references from the registry.
CCleaner offers three plans. Based on your requirements, there are the Free, Professional, and Professional Plus plans. On the free plan, you get basic cleaning features that clean your computer's registry, declutter your disk space, rid you of tools and software you don't want, and clear data from browsers. Next up is the Professional plan, which currently costs $19.95 – a $5 save from the regular price of $24.95. It lets you effectively clean up your computer and gives you additional features like monitoring your system in real time and regular updates for software.
Finally, the Professional Bundle plan is the third and final subscription plan for this Windows cleaner. It costs $34.95 on discount (the regular price is $39.95), and comes with many extra features, such as file recovery and disk defragmentation. It's licensable for up to three devices.
AVG TuneUp Review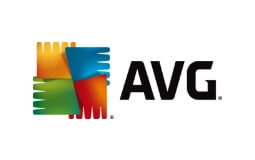 AVG TuneUp
VISIT SITE
If a new jolt of life for your PC is what you are looking for, then very few options are as refreshing as AVG TuneUp. A digital toolbox that works on improving your system's performance, AVG comes with extra features, proving it is the best PC system optimizer for driver-updating software.
AVG offers unlimited licenses, comprehensive driver update software, and improves system performance. It also comes with a secure file shredder and a smart cloud-based software uninstaller.
AVG TuneUp is available in the free and premium versions. However, there are plenty of limitations with the free version, as it's more of a showcase of what you can enjoy with the premium version. It basically just highlights the problem areas on your PC during a maintenance run; you can't really fix anything until you upgrade to the Premium package.
The operational, premium version of this PC performance software, on the other hand, costs $49.99 for each license on a yearly basis, installable on any number of Windows devices. There is also a 60-day trial that lets you access AVG's full toolset. Bear in mind that you'll have to provide credit card information for this.
For $59.99, you get a license that can be used for up to ten devices – Windows, Mac, or Android. This package gives you AVG AntiVirus Pro for Android, Antivirus for Mac, and AVG Internet Security for Windows. For comparison's sake, Iolo offers its own security add-on plan, System Mechanic Pro, costing $55.96.
If all this sounds too costly, Windows 10 cleanup software is a decent in-built alternative. Despite being free, it is very effective. However, accessing all the tune-up utilities on Windows 10 cleanup isn't as seamless as what we have with AVG's interface.
One really cool feature of AVG is the Sleep Mode feature. It identifies software that runs numerous processes in the background, putting them in a hibernation mode until you need them. This way, your PC's resources get to rest, and things move briskly. There are also the Browser and Disk Cleaner, which take care of temporary data files and clean your hard drive. The Software Uninstaller and Updater detect outdated drivers and install the latest drivers.
Razer Cortex Review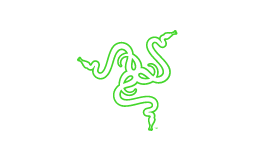 Razer Cortex
VISIT SITE
The gaming experience is always greatly influenced by how fast your PC is. Fast PCs equal fast reflexes, which is essential for the ultimate gaming experience. But even the most powerful gaming computers accumulate things that drag their performance and require decluttering from time to time. Gaming PCs are different from standard PCs, and their cleaning process is also specific. And while the tuneup utilities are pretty numerous, from our tests, we've concluded that Razer Cortex is the best free option for gaming.
How does it work? Razer Cortex is a free PC optimizer that'll suspend any unnecessary system process and then clear out system memory, defragging your system, so you get the best game performance possible. Razer Cortex is available on Windows 7, 8, and 10.
Although the differences you'll notice after running it are not as spectacular as to make you do cartwheels, it certainly makes the experience better. Razer Cortex may not be the best PC optimizer overall, but it sure is best suited for improving gaming rigs. For most users, Razer's results will mean better and smoother visuals, and in some cases, it might even improve performance. Razer Cortex automates the process of eliminating software running in the background.
This PC optimizer will not cost you a cent – it's freely downloadable from the provider's website. A step away from the regular optimization tool, Razer Cortex doesn't bombard you with pop-up ads or ask you to constantly update to a premium version. Its focus as a Windows optimizer is on getting your games and PC to run at better performance.
All of Razer's features are available to users in the free version. Two of them are worth a separate mention: Game Booster and System Booster.
Game Booster stops any non-essential background services that eat up CPU time and memory. You can set the Booster to automatically start when you play a game.
System Booster gives you a PC tune-up, cleaning out old files, disabling unused Windows services, changing network settings, performing optimization on disk caches, and defragging game files.
Evaluation Process
Good PC optimizers are a lifesaver. They're an affordable solution to system performance lags and will have your PC running optimally in no time. Finding the best optimizer for a PC requires a strict framework, which helps to narrow down the options (as there are quite a few). These framework points can guide you when considering the PC optimizers from our list, as well as other, unlisted providers.
Pricing
How much a PC optimizer will cost you is never an insignificant matter in the selection process. Some services can be top-quality and costly, but if you could be paying much less for a similar or even better package elsewhere, you may not see the value in them.
Features
The features that you get from a PC performance improvement software are also a vital factor to consider when filtering through options. A good PC optimizer should be able to delete temporary file data, provide disk cleaning, clean junk files, and ensure a performance boost. It's an added advantage if the optimizer can also remove viruses and malware, protect your privacy, or even automatically update device drivers.
Platforms
What platforms the optimizers are compatible with should also be considered. Some optimizers are only built for Windows devices, while some work on all PCs, including Android mobile.