Best VPS Hosting
Golden Mean Between Dedicated and Shared Hosting
DataProt is supported by its audience. When you buy through links on our site, we may earn a commission. This, however, does not influence the evaluations in our reviews. Learn More.
The era of shared hosting is coming to an end. It's slow, unreliable, and too constrained. Even if you're not a so-called power user, you'll quickly discover the limits of a traditional hosting solution. Today, online users expect everything to load instantly, and anything that falls short of that can have a serious impact on your website's ranking.
You can avoid all these complications by getting a VPS. You'll get all the resources and tools you need to bring your dream website to life. It's fast, stable, and secure. Keep reading to find out which companies offer the best VPS hosting.
What is a VPS?
A VPS or virtual private server is a service that's become quite popular in recent years. It involves the creation of a virtual machine on an existing server with dedicated processing power and a pre-installed operating system. The best VPS hosting provider offers a choice between a Windows server and a Linux server, with CentOS usually offered at the more advanced user-oriented websites.
A VPS basically runs like a standalone server within a server, but the user cannot access other virtual machines on the same branch. The providers often give root access to these servers, so users can install any software they like as long as it's supported by the OS. Many choose this option for hosting a website, running web tools in a simulated environment, or even hosting gaming servers.
Why Do I Need a Virtual Private Server?
The VPS hosting vs shared hosting debate has been ongoing ever since providers started offering VPS en masse. But why would anyone get a VPS when their website runs well on a shared server? The answer is simple: performance.
When you get a shared hosting plan, you're not guaranteed any specific processing power or a certain amount of RAM. There are too many websites running on a single machine, which slows everything down and ultimately leads to a bad experience for those visiting your website. It can even cause your website to rank lower on Google due to visitors leaving before the pages load, and it's especially bad for dynamic websites.
Employing the services of the best VPS hosting company gives you a slice of an entire server all to yourself. You know exactly how much RAM and CPU power you have available, so you can build a dynamic website or a webshop accordingly. Even if another user on the same node overloads their website with scripts, it cannot affect your site's performance. Virtual hosting might be more expensive, but in the long run it's worth the money. It's also a great choice for anyone looking to get into eCommerce.
Top-rated VPS Hosting Solutions
A2 Hosting
Liquid Web
DreamHost
HostGator
Redswitches
Bluehost
FastComet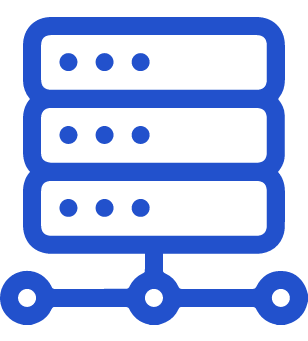 Reviews
A2 Hosting Review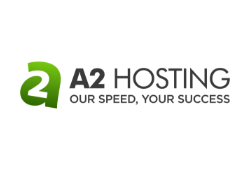 A2 Hosting
VISIT SITE
If you need the best VPS hosting with a lot of customization options, look no further than A2 Hosting. This hosting provider is a favorite among many web developers and website owners due to its affordable plans and plethora of options for customizing the VPS.
Features
A2 Hosting offers both managed and unmanaged servers. Therefore, the company provides multiple hardware combinations to suit everyone's needs. The hardware configurations start with single-core virtual machines that include 512 MB of RAM and 20 GB of SSD storage.
That doesn't sound very impressive, but the company's secret weapon is the configurator tool available directly from its website. Granted, it's not available for managed server hosting, since those plans are fixed. But in case you prefer to manage your own server, this is the tool for you. With these sliders, you can get up to 12 CPU cores, 32 GB of RAM, and 250 GB of high-speed storage space. There's even an option for increased monthly bandwidth, although there's no option for the unmetered plan. A2 also offers several OS options, including CentOS and several popular Linux distributions, optional cPanel and Webuzo licenses, and server location selection.
With managed server hosting, you're losing root access, but benefiting in other ways. These VPS hosting plans come with SSL encryption, free cPanel license, and transfer tools for quick and easy website migration. Security features include a firewall and DDoS protection, as well as automated backups. Some competitors might offer better uptime, but at 99.9% it's still a highly stable service.
Plans & Pricing
All of the plans at A2 are constrained by monthly bandwidth. While this can be mitigated by switching to an unmanaged plan and upgrading to a higher tier, it's still a far cry from the highly popular unlimited plans.
VPS hosting pricing plans are straightforward. The plans start at a very affordable $5 per month for unmanaged hosting and $25 for managed servers. There are no hidden costs and no sneaky upsells – what you see is what you get. Of course, if you want your VPS to pack a bit more horsepower and you want to add more sliders, the price can rise pretty quickly. The great thing is that you make all of these adjustments from the shopping cart, so there's no need for any back and forth when placing an order.
Like many of the best VPS hosting services, A2 Hosting also offers a handful of add-ons and licensed software. First up is cPanel, which comes with a license for five accounts and bumps up the price by $15. It will cost you another $15 for CloudFlare firewall, and there are two additional turbo boosts that go up to about $30 per month. For managed servers, there are a few more add-ons, mainly the upgraded cPanel licenses for up to 100 users and five additional IPs. Overall, the cost of these extra features is fair and with multi-year plans, you can save a lot of money.
A2 Hosting is one of the best web hosts when it comes to refund policies, too. The company has an anytime money-back guarantee, offering a full refund if you cancel within your first month or a pro rata amount after the initial 30 days. It's a truly risk-free service.
Final Thoughts
Whether you're starting a website or looking for an upgrade of your existing hosting server, A2 Hosting will provide you with some of the best tools and servers in the industry to ensure that your project is a success.
Liquid Web Review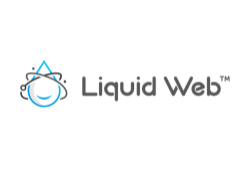 Liquid Web
VISIT SITE
Liquid Web offers elite managed VPS hosting with a 100% uptime guarantee. The company's VPS servers are available on both Linux and Windows, relying on strong SSD-only hardware to keep everything running smoothly. Liquid Web is also renowned for its superb customer support, with a Net Promoter Score of 67.
Features
If you're looking for the best VPS hosting for small business, Liquid Web probably isn't the optimal pick. They offer enterprise-quality VPS hosting, as evident from their powerful hardware, impressive speeds, and steep pricing. Liquid Web offers only managed VPS servers, with the cost of managing already included in its pricing. VPS servers are available on both Windows and Linux.
The Linux VPS server hardware ranges from 2 vCPU to 8 vCPU, and from 40 GB SSDs to 200 GB SSDs. They all come with 10 TB bandwidth limits, which is more than decent. Additionally, all of Liquid Web's servers come with free 100 GB backups and full root access. Windows servers are similar in strength, but there are fewer choices available.
The best virtual private servers offer multiple control panel choices, and Liquid Web is no different. The available control panels are InterWorx, Plesk, and cPanel. Liquid Web has a clear preference for InterWorx; it charges less for InterWorx than any other control panel and spruiks its advantages, such as an unlimited number of accounts.
Liquid Web's biggest advantages over its competitors are speed, uptime, and support. An independent study by Cloud Spectator demonstrates that Liquid Web's virtual machine performance is better than many of its competitors like DigitalOcean and RackSpace.
Besides potentially offering the fastest VPS hosting around, Liquid Web has a 100% uptime guarantee, as opposed to the 99% we see with most competitors. The company's customer support service regularly picks up awards for speed, diligence, and professionalism. Liquid Web's Net Promoter Score (NPS), which is used to measure customer satisfaction, currently sits at 67, which is considered pretty high.
Plans and Pricing
As usual, pricing plans differ primarily according to the strength of virtual server hardware. The cheapest plan (2 vCPU, 40 GB SSD, 10 TB, Linux) starts at $35/month, while the most powerful Linux server will set you back $115/mo. These prices are for 12-month subscriptions with an InterWorx control panel.
When making a web hosting price comparison, Liquid Web is considered pricy, but that's the cost of top-class VPS hosting. This hosting company currently offers discounts of up to 40% for six-month and 12-month subscriptions, so now is the best time to snag them.
Additionally, you can bundle in a premium business email service and site protection/remediation for around $10/month extra.
Final Thoughts
If you're running a high-traffic site where top speeds and stability are key, Liquid Web is probably the best hosting solution you can find. However, smaller sites and businesses might consider turning to some cheaper competitors.
DreamHost Review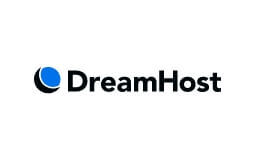 DreamHost
VISIT SITE
If you're looking for the best VPS hosting for WordPress, DreamHost is an ideal option. Among the many hosting companies competing for their piece of the pie, DreamHost has an offer that's hard to refuse. This combo of unmatched uptime and reseller-friendly plans comes at an incredibly low price.
Features
Even before you sign up, you'll frequently come across the word unlimited. The provider offers unlimited monthly bandwidth, an unlimited number of websites and domains per account, as well as unlimited emails and MySQL databases. This lays a solid foundation for your next enterprise or even reseller business.
But before you purchase the best website hosting, you have to pick a virtual private server. The servers come in four flavors and, unfortunately, can't be tweaked during the checkout process. Your options range from 1 to 8 GB of RAM, with up to 240 GB of storage on ultra-fast SSD drives. If you need more storage and RAM, you can sign up for a plan.
Aside from the aforementioned unlimited deals, DreamHost has an interesting guarantee. With any of the servers, the company guarantees no downtime. The 100% uptime policy is one of the company's unique characteristics. It also says a lot about the stability of the servers, making it the best hosting service for customers who need rock-solid infrastructure.
DreamHost also has a set of sub-account features. These too have no limits on the number of accounts and web domains you can create. This is ideal if you want to provide further hosting to third parties or just want to host a lot of websites under one account. Since the servers are managed, you don't have to worry about updating your Linux VPS. The service supports one-click installations and all the popular scripts like Ruby, PHP 7, Perl, and Python.
Plans & Pricing
DreamHost is also a great option if you need affordable VPS hosting. Even though you can't customize plans, the prices here are some of the lowest in the business. You also get a choice between four plans, each coming with a different amount of RAM and storage.
The cheapest option is just $10 per month, while the VPS Enterprise plan costs $120. But the price can be reduced further if you choose to pay on an annual basis instead of monthly. It's a simple pricing model, and you can get a preview of various discounts that are based on the billing period. The checkout process is quick, and it allows you to switch to a different plan with updated VPS server prices before you enter your payment information.
As for add-ons, there's really only one option available during the purchasing period. It's called MySQL VPS, and it's an AI-powered auto-scaling tool. If you enable it, the system will monitor your database resource consumption and scale your plan accordingly. You can try it for free for a week or pay $15 per month to have it on all the time.
Final Thoughts
DreamHost truly is a dream come true for anybody who's searching for the best hosting providers. It's an affordable, straightforward, and customer-focused service with a lot of great tools.
If you're looking for the best VPS hosting for WordPress, DreamHost is an ideal option. Among the many hosting companies competing for their piece of the pie, DreamHost has an offer that's hard to refuse. This combo of unmatched uptime and reseller-friendly plans comes at an incredibly low price.
HostGator Review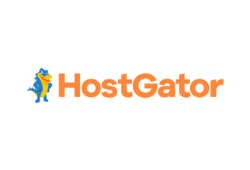 HostGator
VISIT SITE
Chances are that you've already visited hundreds of sites powered by HostGator. With more than eight million domains under its belt, HostGator offers one of the top web hosting services in the industry. At first glance, its features are fairly similar to those on offer with TMDHosting.
However, unlike TDM, HostGator offers a Windows-based dedicated server host and has a few tricks up the sleeve that separate it from the crowd.
Features
Since being launched in 2002, HostGator has attracted millions of users and acquired a reputation for being a reliable hosting service.
Like many trustworthy server hosting providers in the USA, HostGator doesn't limit your monthly bandwidth. However, there is a 25% CPU usage limit. You can only exceed this limit for 90 seconds. Anything beyond that is penalized.
Unlike most of its competitors that only offer Linux-based dedicated servers, HostGator is one of the few providers that gives customers access to both Windows and Linux-based hosting services. The company's servers run great on both operating systems.
In addition to being one of the best Windows server hosting options, HostGator allows you to choose between HDD and SSD storage on your servers. HDD has more storage capacity, but SSD is faster.
Like with any dedicated server, you gain full control over its settings, apps, and scripts. You get cPanel and WHM on Linux, or Plesk and Webmatrix if you choose a Windows-based server.
Its security features are equally impressive. There's DDoS protection, firewalls, and both manual and scheduled backups. The network infrastructure is in a class of its own, with US-based data centers having multiple bandwidth providers and ensuring nearly 100% uptime.
Meanwhile, the customer support team is at your beck and call 24/7 in case you encounter any issues.
Pricing
If you're on the hunt for the best competitive dedicated server hosting, this is the ideal time to purchase one. HostGator is currently offering a 52% discount on all dedicated server offers. All of the plans come with unmetered bandwidth but differ in server power.
Value Server: $89.98/month – 4 Core/8 Thread, 8GB RAM, 1TB HDD
Power Server: $119.89/month – 8 Core/16 Thread, 16GB RAM, 2TB HDD/512GB SSD
Enterprise Server: $139.99/month – 8 Core/16 Thread, 30GB RAM, 1TB SSD
Final Thoughts
If you don't like to venture outside mainstream services, HostGator is an ideal choice for dedicated server hosting. It includes great uptime, powerful servers, and terrific network infrastructure, making it a great alternative to TMDHosting, especially if you prefer Windows over Linux.
Redswitches Review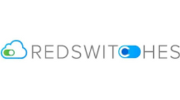 Redswitches
VISIT SITE
RedSwitches is a hosting company with plenty of options for anyone needing a cloud server, dedicated resources, or VPS hosting. Since RedSwitches has affordable dedicated servers, you can even consider creating multiple virtual private servers running on Windows Server 2016 or 2019.
Features
If you decide to give RedSwitches a try, you'll be able to choose from any of the 25 data centers with powerful hardware. Besides the Windows Server OS, you also get access to the server control panel, root access, and IPMI/KVM on demand.
Any server you choose will come with free setup, an option to expand to unmetered bandwidth, and DDoS protection. The RedSwitches network infrastructure has more than enough capacity to support traffic from 1 Gbps to 10 Gbps from your server.
For Windows hosting and VPS, you can choose RedSwitches data centers in Germany, Netherlands, Switzerland, San Francisco, Washington DC, Hong Kong, Singapore, and Australia.
Pricing
The most economical solution, 1x Intel Quad-Core E-2244G, costs $114.03 per month or $95.03 if you decide to pay for the whole year. For that price, you get access to a server that can host more than a few virtual ones as it packs a CPU with four cores, 16 GB of DDR4 RAM, 1 Gbps connection, and 2 TB of bandwidth. The Passmark score for this platform is 9,986.
RedSwitches' best hardware comes at a high price of $443.43 or $373.75 if you pay for the whole year. For that money, you get a powerful server rig with 24 cores, 256 GB of DDR4, four 960 GB SSDs, 5 TB bandwidth for traffic to your server, and a 1 Gbps connection.
We appreciate that RedSwitches is quite transparent about what you are getting for your money, which isn't often the case when you want to host a Windows VPS server.
Final Thoughts
Should you opt to create your own VPS server rather than use an out-of-the-box solution, your success will depend on your level of expertise and if you can virtualize the server. Solutions like RedSwitches' Windows dedicated server are convenient for anyone needing high performance in an affordable price range.
Bluehost Review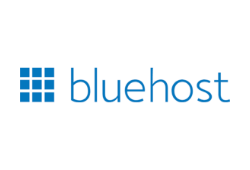 Bluehost
VISIT SITE
Bluehost's services are an ideal option for modern eCommerce entrepreneurs who need a lot of speed and a high level of security. In many ways, this is the best VPS hosting for startups.
Features
When it comes to hardware, you can choose from 2 or 4 CPU cores as your starting point, accompanied by 2 to 8 GB of RAM. That's more than enough to run several high-bandwidth web services. Speaking of bandwidth, the minimum is set at 1 TB per month, while the most expensive plan triples that and adds another IP address into the mix. Yes, you can get multiple IPs without having to pay for add-ons.
Unfortunately, there is little storage. In default plans, which you cannot customize beforehand, the maximum you can get is 120 GB. Compared to other top VPS hosting sites, this is a bit of a letdown. We would also like to see an option for unlimited bandwidth since there's already an option to get more server resources once everything's up and running.
If security is one of your priorities and you care about having SSL certificates, you'll be glad to hear that your VPS gets a free SSL with an optional CodeGuard security tool. In fact, there's a slew of security features like SiteLock – which detects vulnerabilities and prevents malware attacks – and domain protection, which masks your identity. The provider also accommodates people who need multiple virtual machine hosting options and includes an easy server management tool.
Finally, this is one of the rare providers that offers a set of SEO tools. Bluehost has its own toolset for search engine optimization. The tools are easy to use, with step-by-step optimization and insights so that you can monitor the performance of your websites.
Plans & Pricing
Pricing plans start at $17.99 and include one year of free web domain, or you can connect an already existing domain to your VPS. This might not be a cheap VPS hosting option, but the security features justify the price. And, as always, the longer the billing period is, the better the monthly price.
There are precisely two paid extra services you can add to your plan. The first one is Codeguard, which costs $2.99 per month and provides another layer of security, while the aforementioned SEO toolset costs an additional $1.99 per month. In case you're eligible for any tax exemptions, you can provide the relevant documents during the checkout process. The refund policy is pretty standard. You get a full refund if you cancel your subscription during the first 30 days.
Final Thoughts
Bluehost is one of the best VPS hosting options thanks to its focus on security and a modern toolset that no other provider offers right now. Small businesses that decide to run multi-VPS configurations should look no further than this hosting service for all their needs.
FastComet Review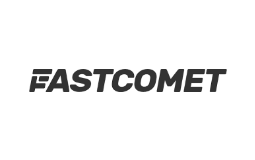 FastComet
VISIT SITE
FastComet relies on an impressive selection of tools to accommodate both seasoned users and beginners. It's widely regarded as one of the best cloud VPS hosting sites thanks to its eleven global data centers and other technologies such as the defense network and free access to cPanel and Softaculous. You'll also get other features, including reliable uptime and enhanced speeds, free daily backups, Cloudflare CDN, and domain transfers.
Features
We begin with FastComet's uptime commitment. Fortunately, the company does really well in this department. Their site promises an uptime of 99.9%, and we've confirmed through our year-long testing that these service guarantees aren't too good to be true. The uptime on average was an outstanding 99.95%, with only slight dips in early spring 2021.
It also performed well when it came to speed, especially when compared to other cloud hosting service companies. The average speed was just over 540 ms, which is sufficient for the most demanding sites. But loading times have slowed down a bit in recent months.
We were highly impressed with FastComet's infrastructure and its vast global network. For example, the company has strategically positioned data centers around the world, including in Singapore, India, Japan, Australia, North America, and Europe. Another unique feature is a website builder with over 350 templates and 40 content sections.
FastComet has daily backups that are free with basic plans. That's something that a lot of the best-managed VPS sites don't offer. This free function is excellent if users experience any issues with the site. The company keeps these backups stored for 30 days.
Additionally, users get free domain transfers and free website setups, which include assistance from trained personnel. Other hosting sites also offer this option but without assistance with the transfer procedure. In some cases, users get help from wizard migration tools.
The Cloudflare content delivery network is also free with the basic plan, which other best dedicated VPS companies tend to exclude from their offer. FastComet can afford to be more generous thanks to its many data centers and fast loading times.
FastComet throws in Softaculous, cPanel, and WHM powered by two to six 2.50 GHz CPU cores with two to 16 GB of RAM. The computer performance depends on the package. It's nice to see a company that isn't hiding server specs, and we'd like to see more transparency from others.
Plans & Pricing
FastComet is not the most affordable hosting site on this list. That said, the prices are justified by a strong lineup of advanced and free cloud server features. The prices range from $47.95/month up to $111.95/month.
The basic package has 50GB of SSD storage and two TB of bandwidth, while the priciest has 320 GB of SSD space and eight TB bandwidth. These are severe bandwidth restrictions that won't sit well with everyone.
Final Thoughts
FastComet is an excellent addition to users who want complete control over site design and performance. Some of the features we've mentioned remain out of bounds with other hosting sites. With that in mind, we can safely say that FastComet provides some of the best VPS hosting in America.
It's many worldwide data centers will provide fast loading times with free daily backups, Cloudflare CDN, and site and domain transfers. There is also a seven-day money-back guarantee for all VPS servers.
Evaluation Process
There are several critical factors to consider when identifying the best VPS hosting service. Our criteria for evaluating each provider pinpoints certain features and identifies the few services that we can truly call the best of the best. Each of those services is then thoroughly reviewed, detailing every factor that affects the final rating.
Server Resources and Scaling
One of the most important things to look out for when choosing a hosting provider is the hardware on offer. In other words, what kind of options are available for configurations. Different webmasters have different needs, so the service has to be flexible and offer more than just a couple of plans that you can't customize.
The best VPS hosting providers create plans and hardware combinations for both beginners and power users. That means you can get everything from a basic 1 CPU core and 1 GB of RAM combo to more processing cores and up to 100 gigs of RAM. It's even better if they disclose what processors the servers are equipped with – Intel's Xeon is the prefered choice.
Another very important piece of the puzzle is storage. First of all, the servers need to use SSD storage in order to deliver the performance of top hosting companies. Solid state drives (SSD for short) are much faster than traditional hard drives, enabling your website and apps to run up to 20 times faster. The amount of storage is crucial, as you don't want to end up with insufficient room for data once you install all the apps and scripts on your VPS.
Finally, there's the matter of scalability. Once you get past the early stages of launching your project, it's bound to grow. That's why, in our VPS hosting reviews, we also talk about upgrades and scaling up the servers. Some hosting companies let you customize their plans and get these upgrades early on, while others only offer the option to upgrade once you're a customer. In any case, scaling should be an easy and fast process that requires just a few clicks.
Uptime and Bandwidth
Obviously, you want your VPS server to be available at any time of day, every day of the year. After all, your customers come from all corners of the world and from many different time zones. But the truth is that some of the best VPS hosting companies aren't able to keep the servers online 100% of the time. Whether it's due to regular maintenance or external factors, hosts will usually set their server uptime guarantee somewhere around 99.9%. This is still impressive because it means your VPS won't be offline for more than a couple of hours per year.
Aside from keeping the server online, the amount of traffic supported is another important factor. Spending all that data before the month comes to a close means your websites will go dark until the start of a new month. The best hosting sites usually provide 10 to 20 times more traffic than storage space, or even unlimited bandwidth, which is a desirable option.
Other Features
VPS servers aren't just about sheer power and bandwidth. There are many additional things you can tune up or install on your server. For example, it's important to know whether you can choose what operating system the servers are running on, as some prefer CentOS over Windows VPS. Do you get root access? Is there even an option for the unmanaged server? What other apps are readily available for one-click installation?
Other than unmanaged VPS hosting, we look for anything else that may add value to the plans, like unlimited email accounts and web domains. When it comes to security, nearly all VPS hosting providers offer one free SSL certificate. But not all of them offer additional encryption or multiple IP addresses per account. These are all small things that end up making a big difference.
Pricing
Lastly, we look at the price. Hosting can get very expensive very quickly, especially when it comes to VPS, because the price rises with hardware components. Also, it's not always a good idea to go with cheap VPS hosting, as you may end up with an underwhelming server that hampers your website's performance. We're looking for the best value – the right balance between affordability and good performance. We also compare the prices of unmanaged and managed servers, as well as any deals a customer can get if they sign up for years of hosting.