Best Data Collection Companies in 2023
Make Data-Driven Business Decisions With the Help of Data Collection Tools
DataProt is supported by its audience. When you buy through links on our site, we may earn a commission. This, however, does not influence the evaluations in our reviews. Learn More.
It's an unwritten requirement of any modern business that you need to have an online presence. Depending on the industry the business is operating in, a range of data sets may be required to analyze potential prospects, performance, or the market.
Companies offering data collection tools provide smart solutions for gathering large amounts of information from various online platforms and transforming them into an easily readable format. In this article, we'll take a closer look at companies that offer web-scraping tools that help you export and organize readily available information from the internet.
Why Use Web-Scraping Software?
In the age of information technology, data is arguably the world's most precious resource. Rough estimates suggest that the world wide web contains somewhere around five million terabytes of data, including the deep web. Bearing that in mind, you can see why manually finding necessary information on a single website can be a daunting task, especially if you require it from enormous websites like Amazon, YouTube, or Booking.com.
That's where web-scraping software will help you quickly gather information and sort it into a meaningful format. It's not just for large Fortune 500 companies; various much smaller businesses can also significantly benefit from collecting data. You can use this software for market research, sentiment analysis, price, content, and news monitoring. Starting a new project and developing a strategy for its launch is much easier if you know that the target audience will be receptive to the product you're creating.
No matter what industry you operate in, you'll find such software valuable. You can process a lot of information, export results as JSON, CSV, or Excel files, and integrate with your in-house software solutions with APIs provided by these data companies.
Now it's time to analyze several companies that offer ready-to-use local and cloud-based solutions. These are incredibly convenient, as you don't have to worry about your IP getting blocked, nor will you have to spend hours coding the software.
Top 5 Data Collection Companies
Bright Data
Coresignal
Octoparse
Web Scraper
ParseHub
ProWebScraper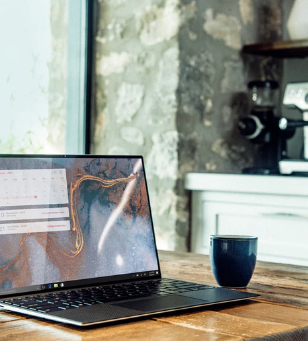 Reviews
Methodology
The internet is so vast that just Google's index alone – with hundreds of billions of pages – is 100,000,000 GB in size. Some websites are fantastic sources of information, but with that data spread across multiple subpages, it can be hard to find. Getting that information in an easily digestible format is the purpose of data collection applications.
Several important factors make this kind of software an excellent solution for businesses that want to improve and grow by analyzing the market, the sentiment of their target audience, and their competition.
Use Cases
Analyzing eCommerce websites and online marketplaces is a great way to find out product prices, check reviews, estimate brand reputation, and confirm the availability of particular items. Suppose your company is releasing a product in the face of more established competition. In that case, you can use this information to improve your design, research the market, and position your business for better results by analyzing the data you scrape.
Some web scrapers can analyze websites like Tripadvisor, Booking, or Yelp, which publish extensive information on various hospitality establishments. If your business is looking to optimize the travel experience for its users, this is the best way of getting useful information for tailor-made offers, price optimization, and increasing your competitiveness on the market.
The real estate market greatly benefits from using tools to organize listing information from multiple sources. The information gathered can help you predict market conditions, increase sales, and provide the best service to your customers.
Some advanced web scrapers can collect data from social media websites. This is an excellent way of analyzing public sentiment towards a product or the effectiveness of a marketing campaign.
There are plenty of other fields where such tools can prove effective. Everything from academic research to finding sales leads can potentially benefit from web-scraping tools. Business intelligence is an essential part of any industry, and the internet is a great place to gather readily available information
Proxy IP Addresses
The process of gathering data requires sending multiple requests to a website, especially in the case of large and complex websites like Amazon, eBay, or Facebook. That's where a data-collecting application needs to use proxy servers and go through multiple IP addresses to simulate the website being accessed by numerous regular users and not a single source that takes up most of the website's traffic. Some websites will automatically block your IP address if you overwhelm their server traffic.
Result Format
When you gather the necessary information, these software solutions have multiple options that allow you to sort them in an easily accessible form. Most local and cloud-based solutions will export these values into a table-like format, giving you many ways to analyze the data and gain valuable insights from it.
CSV File
A CSV, or comma-separated values file, is a simple text with a list of data. A comma or semicolon is used to limit each entry, and it's a simple way of creating a database that you can later import into another program like Microsoft Excel, OpenOffice Calc, or any other CSV editor. It's more universal than applications such as Excel, as there are freeware and paid software solutions that can open it.
Microsoft Excel File Type
If you already use the Microsoft Office package, this is the best way of sorting through and filtering information gathered from scraping websites. With all the powerful features, you can easily create graphs and pivot tables, filter out irrelevant information, and use collaborative tools to make information readily available to other members of the team. The benefits of data visualization are obvious, especially for large-scale organizations.
JSON
JSON or JavaScript object notation is a format for storing data. It's also a language-independent format that modern programming languages and web-based or server applications can read. Web-scraping applications that support it integrate perfectly with any software solutions that you or your business might develop and use.
API Integration
The need for automation and integration between different software packages is reflected by these data collectors offering application programming interfaces (APIs). This is especially useful for web-scraping applications that output significant quantities of information.
Price
Price is one of the relevant factors to consider when choosing an appropriate solution for the scale of your company or small business. Offers from web-scraping companies vary. During our research, we found a range of services that can propel your business towards more data-driven analysis at all scales without breaking the bank.