Best People Search Sites in 2022
What are the leading cyber people search websites in 2022? Our top picks include TruthFinder. It is not one of the free people search sites, but some basic details can be looked up at no cost.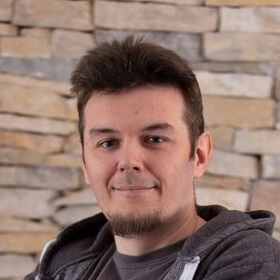 Updated: August 24,2022
DataProt is supported by its audience. When you buy through links on our site, we may earn a commission. This, however, does not influence the evaluations in our reviews.
Learn More.
Whether you're looking to reconnect with an old high school buddy or you just want to know if your next-door neighbor has a criminal record, people search sites can provide you with quick and accurate information. Thanks to our ever-growing digital footprints, information about the people you're trying to reach becomes discoverable by these platforms.
These people-focused search engines protect your anonymity while providing you with the information you need to make the right decisions. While some offer limited information at no cost, none is completely free. Read on to find out more about the top names in the business.
How Can You Use People Search Sites?
Most users refer to free people search engines and paid sites when they seek to reconnect with old friends, find relatives, or find out where someone lives. But people search sites have a variety of other functions. They are a great asset if you're planning to move to a new house and want to find out more about the neighbors or the previous residents.
To be the best people search site, a service has to provide criminal and court records.
However, it's illegal to use the information provided by the service to make decisions about tenant screening, consumer credit, insurance, hiring people, or anything that requires compliance with the Fair Credit Reporting Act.
The FCRA was enacted in 1970 and is designed to protect consumers and regulate how businesses and institutions use their personal information. It essentially governs the collection and reporting of consumers' credit information.
People finder apps provide reports based on publicly available data, which isn't always up to date, complete, and fully accurate. That's why you have to consult other services for employment screening needs and similar requirements. The most accurate information comes from reports compiled by accredited consumer reporting agencies like Experian or TransUnion.
Top 6 Trust-Worthy People Search Sites
Pipl

Intelius

TruthFinder

BeenVerified

Instant Checkmat

Spokeo
Reviews
1. Pipl Review
CRM compatibility

Unlimited searches

Well-organized results
Pipl prides itself on having the world's largest online identity database with more than three billion identity profiles. This unmatched global index makes Pipl our top recommendation for consumers looking for a reliable people search engine. Although it's widely used by businesses to detect and prevent fraud, many users turn to Pipl to retrieve contact details and other information.
Pipl's database is built on numerous sources, including public records, directories, and internet archives. You can request a free trial before signing up for one of the company's paid plans.
To start your search, just type in the name of the person you're looking for. But even if you don't have the person's full name, you can use an email address or a social media username. The people search engine allows you to conduct both direct and flexible searches, meaning that you can enter an entire address or a single data point.
The UI is intuitive, and all the necessary information is neatly organized. On the top of the page, you'll find the name of the person you're searching for with additional details like their birth date and the language they speak. Other information includes addresses, education, and relatives. Most of the data is hyperlinked, so if you click on a family member's name, you'll get his or her personal details.
An annual subscription for this person search engine is $298 per month for a single user. But Pipl is primarily designed for teams rather than individual users. For a team of five, you'll save more than 30% and pay only $198 per month per user. An annual subscription for 10 users will cost you $148 per month.
Although Pipl's powerful search engine is good for international people search, it doesn't offer very detailed reports. If you need websites to find people, this is a perfectly suitable option. But other sites on our list perform far more comprehensive background checks.
2. Intelius Review
Customer Support:
EXCELLENT
Spider graphs

Fast searches

Searches federal, state, and local records
Intelius is a profile search engine that's been helping people reconnect with old friends and relatives since 2003. Many users also rely on the US search site to find out more about their dates and new neighbors.
Reviews on ConsumerAffairs.com applaud the knowledgeable and polite support agents at Intelius. In addition, customers are thrilled with the spider graphs that are easy to read and display connections between relatives.
The people search process with Intelius is quick and simple. It's a beginner-friendly people search site that only requires a name, address, or phone number to deliver instant and accurate results. All of your requests are completely private, and the person you're inquiring about won't be notified about the search.
Intelius relies on more than 20 billion public records to provide you with reliable information. In just a few clicks, you can check if someone in your life has a criminal record, find out who is calling you from an unknown number, and even run a background check on yourself to see what comes up.
In addition to the aforementioned spider graphs, Intelius is widely regarded as the best people search website thanks to its detailed reports that are easy to digest. You can use this person finder and the information it provides to create your family tree or find relatives you lost touch with.
Perhaps more importantly, all of these services are made affordable. Though it is not a free person lookup service, Intelius starts you off with a five-day trial for only $1.99, which comes with an unlimited number of standard reports. After that, you'll be charged $29.63 per month.
This a generous offer even when compared with some of the other best people search engines on the market. But bear in mind that unless you cancel your subscription, the membership is automatically renewed every 30 days.
3. TruthFinder Review
Variety of Reports:
EXCELLENT
Location history list

Unlimited background checks

Education background check
Established in 2014, TruthFinder scours public records to get information about a person's location and age. You can view this basic information for free. However, you have to pay a fee to get access to premium data such as criminal records, bankruptcies, dating profiles, and mobile phone numbers.
According to more than 800 online reviews on Trustpilot, this is one of the best people finder sites thanks to its comprehensive background checks. TruthFinder is rated 4.2 out of 5 on this platform, which highlights its reputation as a reliable people finder.
The free Truthfinder people search is mostly used by those who want to reconnect with their family members or high school friends. This is slightly more advanced than your average Google search. But if you're suspicious about your new roommate, you can run a full background check for a monthly membership fee.
The site relies on state, local, and federal records and checks social media accounts. In addition to being the best website to find people, it also offers dark web scanning – a feature that reveals whether your personal details have been compromised and whether your information is being sold online.
TruthFinder is a fast people finder, and you'll get the results of your search in mere minutes. Once you've created an account, you can also access the site via the mobile app, which is available for both iOS and Android devices.
A monthly subscription plan costs less than $30 for performing unlimited standard background checks. The same service with a three-month subscription costs less than $26 per month. According to online people finder reviews, many TruthFinder clients would like to have the option of performing a one-time search.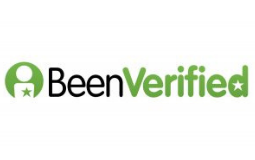 4. BeenVerified Review
Regularly updated reports

Map with sex offenders in your area

Seven search options
It's always good to trust people, but it's better to verify the information you're given. BeenVerified, as the name implies, is the perfect place for verifying information about people in your life, but it's also one of the best sites to find people.
Whether you are looking for old classmates or former colleagues, BeenVerified can help. The New York-based team is constantly improving its search engine and updating its database with the latest records.
BeenVerified offers seven search options: reverse phone search, address lookup, email lookup, unclaimed money search, social media username search, vehicle lookup, and finally, people search.
Like the other people search sites on our list, BeenVerified can be used for various purposes. You can search for people from your past or use this people locator to learn more about someone you met online. You can also use it to monitor your own public records and the information being circulated about you online.
Bear in mind that BeenVerified is not a consumer reporting agency and, just like with other people search engines on our list, cannot be used for purposes that require FCRA compliance.
One of the great things about BeenVerified is the level of transparency with its subscription plans. It's one of the few sites on our list that displays pricing details before you sign up and offers criminal-record searches as a part of its standard subscription.
A one-month subscription is $26.89, and gives you an unlimited number of reports. A three-month plan costs $17.48 per month. In addition to unlimited searches of criminal records, this online people search platform provides everything from unlimited background reports to unlimited email lookups.
5. Instant Checkmate Review
Property records

Accurate reports

User-friendly interface
Another good, though certainly not free people search site is Instant Checkmate. It's been operational for 10 years and uses millions of public records from federal and state databases to conduct its searches. The site is rated with A+ on BBB, and it has over 70,000 five-star reviews from satisfied clients.
Whether you are looking for a person from your past or you want to find out more about your daughter's boyfriend, Instant Checkmate provides you with the information you need by performing a top people search.
To perform any type of search, you need to create an account, which is made easy thanks to a well-organized and visually appealing UI. With Instant Checkmate reports, you'll get immediate access to a person's aliases, address, real age, and of course their criminal record and related court documents.
Unfortunately, Instant Checkmate doesn't offer the option to find people based on their last known address. But it still acts like other address search engines by providing you with the person's place of residence once you've conducted the search.
The list of information you get with a people search option doesn't stop here. Instant Checkmate differs from the competition with one unique feature. It helps you find out more details about a person's religion, ethnicity, and even political orientation.
Like many other people finder websites, Instant Checkmate will give you a map of registered sex offenders in your area. The monthly subscription is slightly higher than with some of the other sites and will set you back $34.78 a month.
6. Spokeo Review
Variety of Reports:
EXCELLENT
Affordable pricing

Billions of records

Free basic checks
Spokeo has billions of individual and business records gathered from a massive pool of sources, making it one of the best people search sites around. The company started its mission when four graduates from Stanford University founded the website in 2006. Today, there are over 20 million regular users on Spokeo.
The company has an A+ on the BBB rating scale but not particularly stellar customer reviews, to put it mildly. In terms of features, you can request reverse email, address, phone, and record search. The search engine can sift through criminal records in great detail. It also provides identity protection searches, goes through the dark web and social media, and even offers reverse background checks.
Some people search websites might have issues showing relevant search results based on the geographical position. However, that is not the case with Spokeo, which has a geographically categorized algorithm. You'll get more accurate and relevant search results if you run a check using a name along with the geo-positioning.
This people search site supports traditional search requests such as looking for someone by email, first and last name, usernames on dating and social networks, or landline/cell phone numbers. You'll receive results regarding the individual's full contact info, financial status, family background, personal data, and history of current and previous locations.
You can run the social media people search to obtain detailed information about the person's Facebook or Instagram accounts. Suppose the person you're inquiring about has any criminal history, including DUIs, sex offender background, or criminal charges of other nature. Spokeo will find such information on them in no time.
All of this comes at an affordable price. If you only want to extract one full name report, it'll cost you a mere $0.95. The company also has monthly plans. The Basic Business plan is $35.95 per month and includes up to 200 background reports. The Professional plan has 500 reports per month for $69.95.
As with other search sites for people, higher-tiered plans offer more value. The Enterprise business plan has the best deal, with 1,000 background reports on all topic searches that previous plans include, for a price of $119.95 a month. The real question, though, is who would need that many searches each month and why.
Besides these plans, you can get a cheaper monthly subscription for $23.76 with 100 search reports on birth records, locations, and family members. A quarterly membership will set you back $13.95 every month. For these prices, you won't get searches of criminal records, however. For all the available background options, Spokeo is an affordable people search site.
Our Methodology for Reviewing People Search Engines
To identify the best people search sites, we evaluated dozens using clear criteria. Here's how we did it:
Ease of Use
Regardless of whether you're interested in finding people online or performing another type of search, the platform you choose should be easy to use. You should be able to type in the name or other information about the person in a search bar, click the search button, and wait for the results.
The site layout and UI are also important. We felt far more comfortable with sites that display the entire search process. The best people finder dashboard shows various databases and generates well-organized reports.
Platform Compatibility
What do you do when you need to run a quick check on someone you've just met? The site you choose should have a mobile app. In most cases, you can download the app for Android or iOS and conduct your search on the move.
Accuracy of Information
Although these people search sites are not consumer reporting agencies, the information they provide should be accurate. It depends on which databases the engine can access and check. In addition to social media accounts, the site should also be able to check federal and state records.
Search Options
Regardless of how much information you possess, the best search engine for people has to produce results. Even if you only have an address or an email, the best people search sites will find the person you're looking for.
Reports
Most people search for family members, school friends, or someone else from their past. The most basic reports usually contain a person's location, real age, and marital status. More comprehensive reports include criminal records, court documents, and bankruptcies.
Additional Services
Almost all of the top people search sites can perform a reverse phone lookup. Moreover, some enable you to access sex offender databases and get a map of their locations in your area.
Pricing
The price is also an important factor when choosing a people finder site. Costs vary depending on the extent of your search. For example, you might get basic information free of charge. But if you are looking for more comprehensive reports, the price tends to hover around $30 per month. Some sites offer one-time searches for a fee. We don't recommend free person search options because of the very limited information provided.
FAQ
How can I find a person for free?
Most search sites offer low-cost or free trials, so you can do a people search for free at least once. But the information about the person you're looking for can change over time. If you subscribe to the site's service, you can perform unlimited checks over a longer period and get more than just the basic information.
What is the best site to search for a person?
There are many people search engines that offer a great service. Picking the most suitable one depends largely on your unique set of needs. But based on our people search reviews, TruthFinder, BeenVerified, and Intelius are some of the best people search sites.
Intelius offers a five-day trial for $1.99. This offer includes access to an unlimited number of standard reports. After the five days, you'll be charged $29.63 for a monthly membership.
Can someone tell if you look them up on BeenVerified?
The best thing about BeenVerified is that this person lookup site guarantees anonymity. Just like with other people search sites on our list, the person you're inquiring about is never notified.