The Best Disk Cloning Software in 2023
Hard disk cloning apps have become a valuable tool for reproducing hard disks that can be used on another computer right away. Our top pick that ticks all the boxes is Acronis Cyber Protect Home Office, as it's an effortless way to protect your data and even includes a cloud backup plan.
DataProt is supported by its audience. When you buy through links on our site, we may earn a commission. This, however, does not influence the evaluations in our reviews. Learn More.
Disk cloning is the next step in the evolution of data backup software. What once caused head-scratching, hours of fiddling with copy settings, and worrying if we made a backup of all our crucial files can now be done with a few mouse clicks.
The best disk cloning software makes a complete reproduction of a source drive that can be used immediately on another computer or after replacing the original disk drive. Cloning can also prevent data loss. With all these benefits in mind, we've curated this list of the most widely recommended solutions on the market.
1. Macrium Reflect
VISIT SITE
With Macrium Reflect, you can make image files of various storage devices and backups with many supported systems and files. Macrium Reflect offers high-speed cloning with clear choices. And if users get stuck using this bootable cloning software, its impressive knowledge base with FAQs and user guides will put them back on track.
---
Cloning types
Disk, Partition
Storage devices
SATA, SSD, USB hard drive caddy
Encryption
AES-128/192/256
PRICE RANGE
$0 - $599/lifetime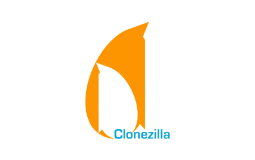 2. Clonezilla
VISIT SITE
Clonezilla is based on Linux's Debian distro, which supports several operating systems and over 10 file systems. Users can distribute and modify this free disk cloning software. You can also turn off the GUI and Windows system hibernation and swap files to increase disk imaging speed. Clonezilla is popular with system administrators due to its reliability and fast mass cloning performance.
---
Cloning types:
Disk, Partition
Storage devices:
MBR, GPT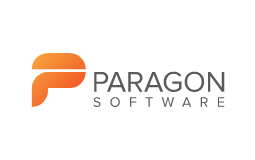 3. Paragon Hard Drive Manager
VISIT SITE
Hard Drive Manager is the successor to Paragon's Disk Copy. Like its predecessor, it's a feature-packed all-in-one solution that includes file backup and recovery features. What makes Hard Drive Manager perfect for Windows 10 is its ability to easily migrate files from older versions of Windows to newer ones, as well as transfer data between drives with different file formats.
---
Cloning types:
Disk, Partition
Storage devices:
MBR, GPT
PRICE RANGE
$79.95 - $899
What Makes Disk Cloning Unique, and Do I Need It?
We use backup technology to save our files every day. Still, while we may have grown accustomed to using a standard data backup tool, the relatively new disk-clone software offers even more benefits. After you make a clone and connect it to a computer, you can run Windows without a lengthy installation. Just continue working in apps and playing games right where you left off.
"Why can't I just use disk imaging software?" you might ask. Well, for starters, disk imaging compresses your hard drive and all its data into a single ISO file. It became a popular way to save data since it's a relatively simple form of keeping several incremental disk imaging versions on a hard drive.
On the other hand, hard drive clone software makes an uncompressed duplicate from the source disk that you can move to a destination disk. You don't have to unpack the ISO file first, so it's a much faster way to transfer your data than drive imaging.
Another standard means of creating a drive backup is copying and pasting everything from the source drive to a second disk. And here, cloning has the upper hand again: A hard drive cloning tool copies and pastes the file allocation table, the master boot drive, and the rest of the drive data, without any manual labor on your part. As a result, a cloned drive is bootable and ready to run.
Cloning applications have come a long way since their inception. Many offer a simplified user interface, robust set of advanced drive cloning options, and additional features; some even include cloud backup options. The main things you should focus on when looking for one are sheer data transferring speed and compression performance. Our reviews below go over what these crème de la crème apps have to offer.
Most Valuable Disk Cloning Software
Acronis True Image
Macrium Reflect
Clonezilla
Paragon Hard Drive Manager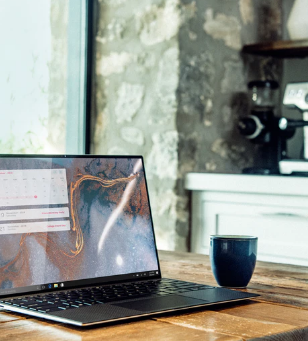 Reviews
Macrium Reflect
VISIT SITE
1. Macrium Reflect
Automatically back up software
Supports various systems and files
Macrium Reflect knowledgebase
---
Macrium Reflect is one of the best cloning software for SSD on the market that packs beginner backup tools. Oddly enough, the interface can be straightforward to use and cause some confusion at the same time. Luckily, the extensive knowledge base is there to help with any problem.
Drive Cloning Capabilities
Besides direct disk cloning or partition cloning options, you can use the Intelligent Sector Copy to clone disks quicker by planning for the SSD architecture. Macrium Reflect also employs Rapid Delta Cloning (RDC), which allows for fast cloning times by copying the difference between the target and source file systems.
One drawback is that this technology works only on the NTFS file systems and partitions that haven't been reduced. Otherwise, the app will employ full cloning.
Additional Features
Other than drive cloning, Macrium's features include the encryption of backup data as a form of protection from malicious attacks. Work computers may benefit from automatic backup and scheduling options, too. What's more, Macrium Reflect can make copies of particular folders or files for MS Exchange, SQL, or operating system server backups.
Some of the best HDD cloning software's often overlooked features are email notifications and ViBoot. The latter uses Hyper V to check if your boot images are working correctly by testing them as a virtual machine. To boot – pun intended – Macrium was fast enough to get first or second place on our imaging and restore tests.
Interface and User-Friendliness
The Macrium Reflect interface seems to be at war with itself. The design is simple and reduced, aimed to guide users through all the top functions. At the same time, there are many hidden features and options that ought to be visible. And while some components are on par with the best disk imaging and cloning software on this list, the interface downgrades that impression.
Pricing
Apart from the free cloning software version, you can get a single Home license for a year that includes ransomware protection for $69.95. The four-pack Home license will set you back $139.95.
The Business version comes in three sizes: Workstation has all the amenities of Home, with the option to mount images in Windows Explorer and costs $75. The Server version of this business disk cloning software will cost you $299, with the additional feature of backing up the whole virtual or physical server into one compressed image file. The Server Plus price is $599, with granular recovery, and SQL and Exchange server backup.
Final Thoughts
Macrium Reflect is a compact package with everything you need for backing up, cloning, and imaging a hard drive, and it brings some unique server features. If you can get over the sometimes confusing interface, it will be a perfect fit for small and big businesses alike. Macrium Reflect might not be the best bootable disk cloning software on the list, but its features work admirably.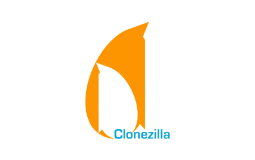 Clonezilla
VISIT SITE
2. Clonezilla
Most powerful cloning options
Tweakable features
Unparalleled file systems support
---
Clonezilla is a fantastic piece of software that originated on Linux but quickly spread to other operating systems. Even though it's completely free hard drive cloning software, it stands apart from the other apps on this list with robust cloning features and the sheer number of supported file systems. The biggest issue, and a thorn in the side of many beginners, is the command-line-only interface that requires a while to get familiar with.
Drive Cloning Capabilities
Clonezilla is a tireless drive cloning beast. You can clone data to an image or target disk. The app uses Partclone as the primary cloning method, which allows it to only copy sectors with data in them and support many file systems. Partclone works really well with NTFS because it stores checksum information and shows the terminal output. Together these options give more information to the user.
As the best free data migration disk cloning software, Clonezilla Server has the mass cloning ability, thanks to multicasting, i.e., mass data distribution to multiple devices. It is most popular with system administrators and IT technicians owing to these features.
Additional Features
Since Clonezilla is a free and open-source cloning and imaging tool, practically anyone can modify its features, but the stock version also comes with tons of useful options. It supports 19 file systems, including Linux, Windows, macOS, Chromium, Minix, and more.
Unlike the other best free drive cloning software from the list, you can streamline many options and processes and change the boot framework to make custom cloning and imaging.
Clonezilla allows you to save images to partitions, a hard drive, or a WebDAV or FTP server. If you want to get better data transfer speeds, you can turn off the GUI, prevent hibernation, and swap files for Windows systems. However, all these features are aimed at advanced or expert users. Also, granular, differential, or incremental backups are not supported.
Interface and User-Friendliness
Since it started as the best disk cloning software for Linux, Clonezilla does not have a graphical interface. Instead, the user interface relies on the command prompt, which might be off-putting for many users. Still, everything you need to know is displayed neatly and obviously, with the option to switch between basic and advanced workflows on the fly.
Pricing
Clonezilla is entirely free, and its community is developing it. It works under the GNU-General Public License Version 2.
Final Thoughts
If you can get used to a text-based user interface and its many advanced features, Clonezilla and its unmatched cloning capabilities will quickly become your favorite free drive cloning software.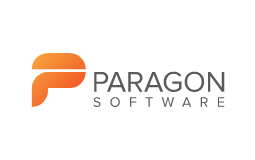 Paragon Hard Drive Manager
VISIT SITE
3. Paragon Hard Drive Manager
Full disk and partition cloning
Backup & recovery tools
File transfer between differently-formated drives
---
Paragon Hard Disk Manager is a feature-packed solution that goes beyond providing solely cloning capabilities. This software offers a multitude of disk management tools, including partitioning, disk wiping, and file transfers.
The software previously went by the name Disk Copy but converted to Hard Disk Manager in 2020, with Paragon adding a few extra handy features when it was rebranded.
Drive Cloning Capabilities
Paragon Hard Disk Manager comes equipped with a broad range of capabilities. With this disk image software, you can clone your entire hard drive, copy only certain partitions, or even choose to exclude certain files from the cloning process.
Additionally, Hard Disk Manager allows you to either copy or restore the contents of a 512-byte hard disk to a 4K one. This is a great feature for users who decide to upgrade their drive and are in need of a simple one-click solution to do so.
If you're looking to switch to a newer version of Windows or move from HDD to SSD, Paragon greatly simplifies and automates these processes as well. The operating system migration feature on this best disk imaging software supports Windows 7 and onwards.
Additional Features
Aside from hard drive cloning and migration, Paragon's Hard Disk Manager also gives you the ability to partition drives according to your needs. It doesn't bring anything new to the table in this area that would differentiate it from Windows' own Partition Manager or other third-party software.
Hard Disk Manager can also help you back up and recover important data, including either whole partitions or individual files. The inclusion of so many options is why Hard Disk Manager is often part of the best disk backup and cloning software lists.
Lastly, Paragon's software also adds a couple of smaller utilities into the mix, like the ability to securely wipe files, transfer data between differently formatted drives, and fix boot errors.
Interface and User-Friendliness
Unlike many of its competitors, Paragon Hard Disk Manager actually has a visually appealing and uncluttered interface. The UI is easy to navigate, with intuitively-placed buttons and self-explanatory functions. This makes the software truly easy to use.
Pricing
Unfortunately, Paragon does not offer a free version of this software. However, the Partition Manager can be used for free, although you probably won't need it as Windows has that functionality built-in.
Paragon Hard Drive Manager Advanced, the version meant for non-commercial use, will cost you $79.95 for a license that covers three personal computers.
In case you're using the software in a commercial setting, you'll need to buy the Business version, which starts at $99 per device.
Lastly, the Technician license for use by IT managers will set you back around $600, but you have to contact the company's sales team for a precise quote.
Final Thoughts
All in all, we were pretty happy with the program's capabilities after conducting our disk cloning software review. While Paragon Hard Disk Manager doesn't excel in any particular area, it combines a range of features that make it a worthwhile investment for users looking for an all-in-one solution.
How We Evaluated Disk Cloning Software That We Tested
Cloning a hard drive is the straightforward yet delicate procedure of creating an exact copy of your drive's data. It's essential that the recommended software ticks all the boxes for interface friendliness, comfortable and reliable usage, data cloning options, and expert settings for more demanding users. We have used these parameters as the starting point in our review methodology.
Drive Cloning Capabilities
Selecting which drive partitions to clone and letting the program do its thing will do the job for most users. However, if you are looking for the fine-tuning options hard drive duplicator software can offer, we dug deep for those too.
We'll cover if the particular software can clone or resize a hard drive, partition, or system. Some apps have intelligent cloning that employs the used space on a disk drive or uses ready-made templates. Finally, we'll check the cloning and imaging speeds.
Additional Features
Specific applications have optional features that might protect cloned data, such as anti-ransomware and decryption settings. Other software implements neat copying and file separation notifications via email, virtual cloning from a hard disk to a USB, or scheduled backup options and PC optimization.
Interface and User-Friendliness
Disk cloning can be simple or complex, depending on the UI. The absolute best disk cloning software operates with a clean and intuitive user interface that emphasizes necessary options and puts the less frequently used choices in the background. We'll go through each app's UI and check how much its design aids or detracts from the cloning experience.
Pricing
A fair chunk of drive cloning software has a free version or a 30-day trial, along with the full-priced software. We'll sort out and define what you get with the free software and what useful options are locked behind a paywall. With the price listing, you'll get an insight if the app's cost is justified compared to what it offers.