Best Windows VPS Hosting
Windows VPS hosting represents an excellent midpoint between shared web hosting and dedicated Windows servers for growing websites. Learn all about this type of hosting and the pros and cons of each provider candidate below.
DataProt is supported by its audience. When you buy through links on our site, we may earn a commission. This, however, does not influence the evaluations in our reviews. Learn More.
As your website's traffic grows, shared hosting solutions become more and more constricting. However, dedicated hosting can leave a sizable dent in your finances, particularly for fledgling sites. Virtual private server (VPS) hosting represents the best of both worlds between shared and dedicated options, offering considerable, yet affordable, Windows server resources. The best Windows VPS hosting strikes the perfect balance between cost and efficiency and represents the web hosting solution of choice for most medium-sized companies.
What Is Windows VPS Hosting?
Virtual Private Server hosting represents a specific hosting service: Virtual servers create a dedicated server on what is practically a shared server. In other words, virtualization allows companies to partition off a piece of shared hosting resources.
Thus, the best Windows VPS hosting providers circumvent shared hosting's biggest drawback – the division of server resources. With shared hosting, if one of the sites on the server starts pulling more server power due to increased traffic, all the other sites on said Windows server could be negatively impacted. That is the main difference between shared and VPS hosting – virtual private servers reserve a portion of their resources no other site can access, providing you with a stable stream of server power.
Dedicated servers, on the other hand, put a whole physical server at your disposal. The power dedicated servers contain easily overshadows even the best Windows server VPS hosting options. However, a dedicated Windows server is significantly more expensive than virtual servers, so unless your site has a very high traffic load, a VPS hosting plan is the optimal choice.
TOP-RATED WINDOWS VPS HOSTING SERVICES
Ultahost
AccuWebHosting
Kamatera
Hostwinds
InterServer
TMDHosting
HostPapa
Redswitches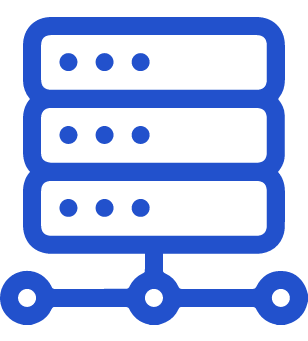 Reviews
UltaHost Review

UltaHost
VISIT SITE
UltaHost is a Windows VPS hosting provider that specializes in high–performance, customizable, and scalable web hosting solutions for customers who need more resources than what shared hosting can offer.
Features
Unlimited Bandwidth. There are no limits on the amount of traffic a hosted site or app can receive when using unmetered VPS Hosting Plans with Windows Operating System.
Managed Server. Their customers can enjoy friendly, smart assistance from the world–class Technical Support team, who keep their servers running and up–to–date with security patches, OS updates, and more.
99.99% Service Uptime. The business–class track record of X has resulted in some of the industry's best uptime performance. X is so confident in its infrastructure that it provides a 99% uptime guarantee.
Lightning-Fast Storage. Users of this service can be confident in its ability to deliver 99.9% uptime, offering reliable and dependable performance that won't let them down.
Intel Xeon Processors. The latest Intel Xeon Gold and Platinum Processors are used on the Windows hosting platform to ensure the highest levels of performance and reliability.
Pro-active Monitoring. They monitor their server 24/7 and will respond immediately to any needs they may have. Often they will be able to fix an issue before they are even aware of it.
Security & Updates. Directly Hosted manages the security of their customers' sites. They automatically update their customers' instances and their plugins to the latest version and patch against common exploits to ensure the best possible protection.
VPS Full RDP Access. They can have full remote access to their physical work desktop computers, total control over their hosting environment, using a remote desktop protocol developed by Microsoft.
Bullet-Proof Security. Enterprise–grade, always–on DDoS protection and high security provide the best available Windows Virtual Private Server on the market.
Pricing
UltaHost offers several pricing plans for their Windows VPS hosting, starting at $15.90 per month for 2 CPU, 2GB RAM, and 50GB SSD storage. Higher-tier plans offer more resources, with the most expensive plan costing $240.90 per month for 12 CPU, 64GB RAM, and 750GB SSD storage.
Final Thoughts
UltaHost's Windows VPS hosting service is an excellent choice for customers who need more resources, control, and customization than shared hosting can provide. The hosting service includes powerful hardware resources like Intel Xeon processors, SSD storage, and up to 8GB of memory. This ensures customers will get excellent performance for their websites and applications. Additionally, customers have full root access to the server, making it easy to customize the environment to meet their specific needs.
However, there are a few drawbacks to UltaHost's Windows VPS hosting service. There are only two data center locations available, which may limit customers who need more geographic diversity for their hosting needs. Additionally, there is no free trial option, so customers must make an upfront payment to begin using the service.
Overall, UltaHost's Windows VPS hosting service provides great value for the price. Prices are competitive and offer good value for the features included. Customers can expect powerful hardware resources, SSD storage, and full root access to the server. While there are some drawbacks such as limited data center locations and the lack of a free trial, the overall quality of the service makes it a great choice for customers looking for more control and customizability than shared hosting can provide.
AccuWebHosting Review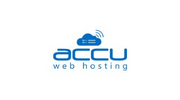 AccuWebHosting
VISIT SITE
Cheap Windows VPS hosting is the name of the game with AccuWebHosting. This renowned hosting service is our number one choice because it offers all types of hosting services, on virtual servers and otherwise. Unfortunately, constricting bandwidth limitations are this Windows VPS hosting service's single – but significant – downside.
Features
AccuWebHosting offers Windows and Linux VPS hosting with cloud, HDD, and SSD storage options, as well as reseller, shared, and dedicated hosting plans.
The standard 99.99% uptime guarantee also makes an expected return. And as its competitive comparison chart with other competitors will tell you, AccuWebHosting has proven itself to be one of the most reliable Windows VPS hosting service providers out there.
One crucial aspect that's often overlooked when reviewing VPS hosting providers is customer support. AccuWebHosting excels in this department, promising to answer support tickets in less than an hour, and offering live chat to website visitors. The value of expedient support cannot be overstated, as you'll want to resolve any problems with your site's performance as soon as possible.
AccuWebHosting's Windows VPS plans are divided into four main groups – Classic VPS, SSD VPS, Cloud VPS, and Forex VPS. You can also choose the so-called "Free Windows VPS," but you'll only get free VPS hosting for a month before the plan switches to $14.97/mo pricing, with considerable limitations.
The best managed Windows VPS hosting you can find here is SSD or Forex, while self-managers can opt for Classic or Cloud VPS. Each of these groups includes several plans that differ by Windows server hardware strength.
CPU options range from a single to four cores; bandwidth can be anything from 500 GB to 7 TB, cloud and SSD storage goes between 40 GB and 640 GB, and there's a minimum of 1 GB and a maximum of 32 GB in guaranteed RAM. Of course, if you choose the reseller package, your hardware options become much more advanced and include HDD storage options, more cores for your CPU, higher RAM, etc.
The best web hosting here differs mainly in the type of storage offered. With Classic VPS, you get SAN storage, SSD storage with the SSD plan, cloud hosting with Cloud VPS, and SSD RAID with Forex hosting. All the plans come with remote desktop access and 24/7 customer support. The cheaper VPS plans are unmanaged by default, but you can get fully managed Windows VPS monitoring starting with $12.96/month.
Pricing
AccuWebHosting prices are affordable and flexible. If you wish to upgrade a particular aspect of your server, like storage or RAM, you can pay a small additional fee instead of opting for a whole new plan. The starting prices for each plan with this top web hosting company are as follows:
Classic VPS – from $7.99/month
SSD VPS – from $10/month
Cloud VPS – from $17.99/month
Forex VPS – from $15/month
The prices shown are for annual subscriptions, but you can also hike up your monthly installment if you want a shorter plan, or addons such as DDoS protection, SSD storage, etc. What's more, if you go for Plesk or cPanel hosting, you get a free SSL certificate.
Final Thoughts
AccuWebHosting brings forth top-class customer support, excellent Windows server stability, and affordable VPS plans. Nonetheless, some customers might find the storage and bandwidth limits a bit too constricting.
Kamatera Review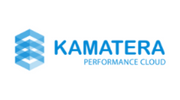 Kamatera
VISIT SITE
Founded way back in 1995, Kamatera became one of the most popular Windows VPS cloud hosting providers on the market over the years. It offers fully customizable plans with high bandwidth caps and both unmanaged and managed VPS hosting.
Features
Total customization is the main advantage of this virtual Windows server hosting provider. Practically every feature can be altered according to your needs: You can pick the server type, Windows server version (e.g., Windows server 2012, Windows server 2016, etc.), whether the CPUs are assigned to a dedicated or non-dedicated physical CPU, and which data center the server will be located on – something we rarely see Windows VPS hosting companies offer.
The level of hardware tailoring is why Kamatera is considered one of the best web hosting companies. RAM capacities start at 1 GB and go all the way up to 512 GB. CPU choices are equally varied, starting from single-core CPUs up to a whopping 40 cores. Kamatera only uses SSD storage, ranging from 20 GB to 4 TB in space. Bandwidth-wise, outgoing traffic is limited to 1-5 TB, depending on the data center, with speeds going up to 10 Gbit/sec.
As mentioned, you can also choose the operating system you wish the server to run on, between various versions of Linux VPS, Windows VPS, and a custom operating system you can import. For a Windows server, you can choose between different editions and 32- and 64-bit versions. The wide range of possible operating system addons makes Kamatera possibly the best Windows VPS hosting with remote desktop options. There's cPanel, Microsoft SQL, the aforementioned remote desktop, and more, all for managed and unmanaged Windows virtual server hosting. Unfortunately, no free SSL certificate is provided with any of the VPS plans. On the plus side, they all offer DDoS protection.
Like most web hosting providers, Kamatera has a 99.95% uptime guarantee on every server and doesn't charge extra for hardware maintenance. This cloud hosting platform also claims to need a single minute to set up your virtual private server and can instantly scale it up or down if you ever wish to change your initial configuration.
Pricing
Due to the customizability of its servers, Kamatera has no typical pre-built pricing plans to choose from. Instead, the pricing is determined by the server configuration you select. All things considered, Kamatera offers relatively cheap Windows VPS hosting.
For example, a type D Windows server – dedicated CPUs with guaranteed resources – with 4GB of RAM, 2 CPU cores, and a Windows 10 64-bit operating system would cost $73/month (unmanaged) or $123/month (managed), all with a 30-day free trial.
Final Thoughts
Kamatera can be found on practically any list for top Windows VPS cloud hosting, and it's really no wonder. The customization level and user-friendliness that accompany this VPS hosting service are unparalleled.
Hostwinds Review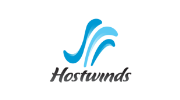 Hostwinds
VISIT SITE
Hostwinds is another hosting provider regularly found on lists of top-rated Windows VPS web hosts. It offers many unmanaged and managed services, including cloud, shared, VPS, and dedicated hosting. Each type comes with a selection of pricing plans, so most users will find a server that suits them. On top of that, Hostwinds boasts superb Windows server uptimes and includes a generous 90-day guarantee.
Features
Practically any type of hosting is part of Hostwinds' assortment, but we'll focus on unmanaged and managed Windows VPS plans in this Hostwinds VPS review.
One of Hostwinds' core strengths is server uptime, represented by the customary 99.99% guarantee. However, this Windows VPS hosting company regularly demonstrates superior performance on tests for web hosts, maintaining stability where the competition fails. And if you're looking to switch to Hostwinds from another Windows VPS provider, you'll have your site transferred utterly free of charge.
Hostwinds Windows VPS plans are varied: You can choose among six managed services and 10 unmanaged plans, and as usual, the main difference between them is Windows server hardware strength. Due to this vast array of options, most people can find a server that meets their needs.
The CPU capabilities in Hostwinds' best VPS server plans range from single-core to 16-core processors. RAM starts at 1 GB and goes all the way up to 96 GB, while the SSD storage options grow from 30 GB to 750 GB. Unfortunately, bandwidth is limited across all plans, but the available volume is quite generous – between 1 TB and 9 TB. With Hostwinds, you have the option to get real-time Windows server monitoring and nightly backups, even on unmanaged plans. And all Windows VPS plans include a free Windows Standard license.
Hostwinds packages also contain a robust site builder even if you chose the cheapest Windows VPS hosting. As far as security is concerned, besides the aforementioned real-time monitoring that you can get for $1/mo + $0.03/GB, $5 per year will net you WHOIS protection; unfortunately, there is no free SSL here – if you want encryption, be prepared to shell out another $75/year.
Pricing
Hostwinds offers represent pretty cheap Windows VPS options, even for its best hardware, and they run customary holiday discounts going up to 53% off for managed services.
The most affordable pricing plan for managed VPS hosting – 1 GB RAM, 1 CPU core, 30 GB storage, and 1 TB bandwidth with Windows Server 2012 – is $16.99 with no discount applied.
The cheapest VPS with an unmanaged Windows server with the same hardware components and Windows Server version as the basic managed offer is priced at $10.99/mo.
Final Thoughts
Whatever kind of hosting you had in mind, rest assured Hostwinds will provide. All plans feature a money-back guarantee for 90 days, so you can safely try out any of the flexible managed services or unmanaged Windows VPS hosting offers. The only real downside of this VPS hosting service is the added cost of encryption, ID protection, and backups.
InterServer Review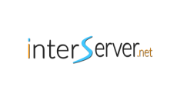 InterServer
VISIT SITE
The next item on our list of effective Windows VPS hosting solutions is InterServer, an NJ-based dedicated and shared hosting company in operation since 1999. While InterServer is not as popular as the other web hosting companies here, its top-class hardware, excellent customer support, and competitive pricing let it stand shoulder-to-shoulder with the best Windows VPS providers.
Features
InterServer focuses on high-quality hardware and superb network infrastructure, thus granting the sites it hosts quick loading speeds and excellent performance across the board.
InterServer partnered with Cloudflare to ensure constant uptime for its users. By now, you're used to the '99.99% uptime guarantee' sticker, but InterServer actually does maintain near-100% uptime, with admirable loading speeds even with its cheapest VPS hosting service.
Windows VPS hosting is available with Windows 10, Windows Server 2016, and Windows Server 2019 (no Windows Server 2012, unfortunately) and full root access. On the downside, InterServer's Windows VPS web hosting services also come with bandwidth limits; thankfully, they aren't too low. Even the most affordable package carries 2 TB of bandwidth – enough for most small-to-medium sites.
We also have to give props to InterServer for making their hosting packages extremely easy to understand. A blessing, considering that there are 16 different packages just for Windows VPS.
As one of the leading Windows hosting providers, InterServer prides itself on flexibility. In short, the higher the price tier of Windows VPS, the stronger the underlying hardware. While the packages contain stock hardware combinations, you can always increase any resource you need on-demand for an extra monthly fee. On the downside, there is no free SSL nor DDoS attack prevention (unless you get a dedicated server) – everything has to be purchased separately.
You can have between one and 16 cores for your CPU, 2 GB to 26 GB of RAM, SSD storage ranging from 30 GB to 480 GB, and 2 TB to 32 TB of bandwidth volume. Backups are paid but cheap, at $4.50/mo + $0.05/GB of storage space.
Pricing
The pricing plans with this Windows VPS host are simple: From the basic shared hosting plans to the best VPS server packages on offer, the price increases by $10 per tier. With a single-core CPU, 2 GB RAM, 30 GB storage, and 2 TB of bandwidth, the cheapest VPS plan will set you back only $10 per month. The most expensive plan costs $160/month.
Final Thoughts
While InterServer does little to stand out from other VPS web hosting providers at first glance, its well-rounded offer, particularly in terms of the quality and stability of its Windows VPS host services, lands it a spot on almost every best VPS hosting list.
TMDHosting Review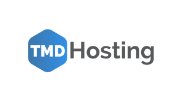 TMDHosting
VISIT SITE
TMDHosting may not be as much of a veteran as the other Windows VPS providers on here, but this in no way means it can't compete with the best virtual private server service out there. This provider offers fully managed VPS hosting, 24/7 support, free backups and site transfers, as well as gratis app and component installation.
Features
Metrics are the foundation of any candidate claiming to be the best VPS service – specifically uptime and load times. TMDHosting ticks both boxes: During testing, their VPS server maintained near-100% uptime and justified the staple guarantee. In the past, TMDHosting's main drawback was server stability, so these high scores on uptime tests are great news. Also, TMDHosting easily beats many of its competitors in load time comparisons.
All VPS plans come with 24/7 security monitoring and daily backups, as well as TMDHosting's anti-spam email tool. Additionally, all servers are protected by a firewall.
TMDHosting offers some of the market's most attractive Windows VPS hosting plans. All plans are fully managed, run on Windows Server 2016, and include 24/7 support, free setup, and Plesk control panel. Different tiers are, as always, set apart by their hardware capabilities:
WIN VPS1 – 80 GB SSD, 3 TB bandwidth, 2 CPU cores, 4 GB RAM
WIN VPS2 – 160 GB SSD, 4 TB bandwidth, 4 CPU cores, 8 GB RAM
WIN VPS3 – 320 GB SSD, 5 TB bandwidth, 6 CPU cores, 16 GB RAM
WIN VPS4 – 640 GB SSD, 6 TB bandwidth, 8 CPU cores, 32 GB RAM
WIN VPS5 – 1280 GB SSD, 10 TB bandwidth, 16 CPU cores, 64 GB RAM
The storage space and additional features truly set TMDHosting apart.
Pricing
TMDHosting might not offer cheap managed VPS hosting, but it does have clear-cut plans, something we don't see with many web hosts. The WIN VPS1 plan's standard pricing is currently $79.95/mo, while the top-tier WIN VPS5 package costs a whopping $564.95/mo. These prices are TMDHosting's only – nonetheless very real – downside. However, you won't be going out-of-pocket immediately: In case you're unsatisfied with the service, there's a 30-day money-back guarantee.
Final Thoughts
If money is not too much of an object for you, TMDHosting certainly offers some of the best managed Windows VPS hosting when you take into account the server power included with each plan. Its top-notch support team and security features are nothing to scoff at either. Nonetheless, it's on the premium end of the pricing spectrum, so think carefully before opting for it.
HostPapa Review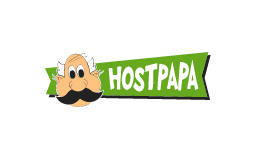 HostPapa
VISIT SITE
HostPapa was founded in 2006 and hosts close to 500,000 websites. As one of the best Windows VPS host contenders, HostPapa has a few unique benefits to match the big players in the biz. It has solid uptime, lots of customer support options, and its starter pack offers two domains with superb security settings.
Features
HostPapa's most significant benefit is the multitude of support options. In case of trouble, customer support is available 24/7 via email, phone, live chat, tickets, and fax. What sets this support service apart from other VPS companies is that you can talk to its representatives via phone in 18 languages, including French, German, and Spanish.
Even the best web hosting services don't have such varied customer support. And if you still experience problems, you can contact "Papa Squad Experts" directly. They offer 30-minute video or telephone meetings with step-by-step walkthroughs.
The VPS packages don't include control panels; instead, site holders modify SSH and command-line access. However, for a slight uptick in the monthly cost ($19), you can get cPanel to effortlessly manipulate domains, websites, profiles, services, and payment settings. If you are happy with unmanaged servers, HostPapa has cheap windows VPS server hosting packages. The additional cPanel investment is worth it to avoid potential server management headaches, though.
The protection features included in every package are excellent encryption and ClamAV antivirus options. SpamAssassin and BoxTrapper spam filtering software also come included in the base price. Other safeguard options include brute-force detection, network monitoring, a firewall, and DDoS protection.
HostPapa was one of the first VPS companies that put servers with a renewable energy source to work. You'll get a guaranteed 99% uptime on these green servers, as we tested them with a site that has been active for a year to see if they can compete with the best virtual server options. We got a 99,8% uptime, which is a solid result compared to other VPS hosting companies.
Pricing
Price is another aspect where HostPapa excels, with an affordable $19.99 per month starter "Mercury" VPS package. You'll get many useful features, like two domain addresses, 60 GB SSD servers, and 1 TB transfer with free VPS data migration. HostPapa guarantees a 99.9% server uptime, has excellent SSL encryption, and offers a 30-day money-back guarantee. The renewal price is the same, so the costs won't increase as you keep using the service.
You'll have to turn to the more expensive packages to get a high VPS bandwidth. Overall bandwidth speed is decent, with around 550 ms of page load time. You can stick to the basic plan, but a metered 1 TB of bandwidth will drain out fast. The "Mars" VPS package has a 4 TB bandwidth which is a significant improvement, while the "Jupiter" plan offers 8 TB. The only issue is that they cost $169.99 and $249.99 per month, respectively.
Final Thoughts
HostPapa manages to compete with the biggest VPS hosting sites on the market. On the downside, it doesn't have groundbreaking or unique features that would elevate this company above its peers. Considering the pricing and features, though, it sits comfortably among the top web hosting platforms around.
Users searching for robust protection from cyberattacks can count on this provider, too. The only real drawback is the low bandwidth cap for most affordable packages, so you'll need to shell out a fair bit of money if you want a large monthly data cap.
Redswitches Review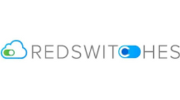 Redswitches
VISIT SITE
RedSwitches is a hosting company with plenty of options for anyone needing a cloud server, dedicated resources, or VPS hosting. Since RedSwitches has affordable dedicated servers, you can even consider creating multiple virtual private servers running on Windows Server 2016 or 2019.
Features
If you decide to give RedSwitches a try, you'll be able to choose from any of the 25 data centers with powerful hardware. Besides the Windows Server OS, you also get access to the server control panel, root access, and IPMI/KVM on demand.
Any server you choose will come with free setup, an option to expand to unmetered bandwidth, and DDoS protection. The RedSwitches network infrastructure has more than enough capacity to support traffic from 1 Gbps to 10 Gbps from your server.
For Windows hosting and VPS, you can choose RedSwitches data centers in Germany, Netherlands, Switzerland, San Francisco, Washington DC, Hong Kong, Singapore, and Australia.
Pricing
The most economical solution, 1x Intel Quad-Core E-2244G, costs $114.03 per month or $95.03 if you decide to pay for the whole year. For that price, you get access to a server that can host more than a few virtual ones as it packs a CPU with four cores, 16 GB of DDR4 RAM, 1 Gbps connection, and 2 TB of bandwidth. The Passmark score for this platform is 9,986.
RedSwitches' best hardware comes at a high price of $443.43 or $373.75 if you pay for the whole year. For that money, you get a powerful server rig with 24 cores, 256 GB of DDR4, four 960 GB SSDs, 5 TB bandwidth for traffic to your server, and a 1 Gbps connection.
We appreciate that RedSwitches is quite transparent about what you are getting for your money, which isn't often the case when you want to host a Windows VPS server.
Final Thoughts
Should you opt to create your own VPS server rather than use an out-of-the-box solution, your success will depend on your level of expertise and if you can virtualize the server. Solutions like RedSwitches' Windows dedicated server are convenient for anyone needing high performance in an affordable price range.
Evaluation Process
We centered our reviews for this list around a few key factors we feel to be the most important when evaluating VPS hosting options. You can use them to guide your purchase decision, as well.
Server Power
Hosting servers are, at their core, fairly similar to the PCs we use every day. Their hardware capabilities determine how quickly and smoothly the hosted sites will load and run. In your search for the best Microsoft Windows VPS hosting providers, the essential components to look into are the CPU and RAM.
The CPU represents the server's muscle, determining how quickly it can process information and whether it can handle high traffic loads or complicated database queries. CPU power is measured in clock strength (GHz) and the number of cores the processor has. For websites primarily running static pages, CPU power won't be much of a prerequisite. However, if you're running a content management system or have an interactive site, you'll need a CPU capable of handling more instructions.
RAM (Random Access Memory) acts as the server's short-term memory and is crucial when choosing the best Windows-based VPS hosting provider. RAM temporarily stores data that the various applications and processes on your site need to access to run properly. More RAM capacity increases the temporary workspace a server has at its disposal, alleviating the need to fetch data from permanent storage. In other words, more RAM equals a quicker website.
Storage
All servers, including those for VPS website hosting, utilize a cloud server, solid-state, or hard drives for backups, config files, and images. There's really not much wisdom to it – the more storage space you have, the better. Of course, the providers on our best VPS Windows hosting list have varying capacities, and you should pick the ones that satisfy your storage needs. The bare minimum you'll need is 100 GB, although some basic packages offer much less than this.
You'll also have to choose between cloud, SSD, and HDD storage. Traditional hard drives are cheaper and usually come with larger capacities but are generally slower than SSDs. On the other hand, SSDs bring lightning speeds with smaller volumes, but at a higher price. The best Windows VPS host will have all options on offer.
A Windows License
A unique aspect of Windows VPS web hosting is that it requires a Microsoft license to run. These licenses can be costly, but many hosting companies bundle the best VPS hosting with a free Windows license. However, this is not always the case, so make sure of that first. Alternatively, a few hosts might let you use your own Windows license for the server.
Managed vs. Unmanaged
Managed server hosting means the provider's IT professionals will be in charge of server-level management, security, updates, etc. As you might've guessed, managed servers are more expensive than unmanaged ones. However, the former is ideal if you lack the IT knowledge to perform these tasks yourself. Additionally, opting for one of the managed Windows VPS hosting providers can turn out cheaper in the long run than hiring someone specifically for maintenance. On the other hand, if you possess the required skills yourself, unmanaged hosting is the way to go.
Bandwidth
The majority of VPS hosting services impose bandwidth caps on their plans, limiting how much data can be downloaded or uploaded, as well as constricting your overall monthly data transfers. Some providers have plans that offer unlimited monthly bandwidth, as well.
There are no rules for how much bandwidth you'll need, but always go above your projected requirements and choose companies that allow you to increase the cap if needed.
Security
When choosing between VPS hosting providers, remember to check out their security services. Blog-oriented websites with static pages can probably do without it, but eCommerce platforms or those handling sensitive user information need top-notch security. SSL encryption is considered the industry standard for website security, represented by a padlock symbol next to the URL.
Besides SSL/TLS encryption, security features to seek out are backups, security monitoring, and malware protection. These often come as premium features, so make room in your budget for that, too.