The Best Thing About NordVPN? Netflix Is Yet to Catch It!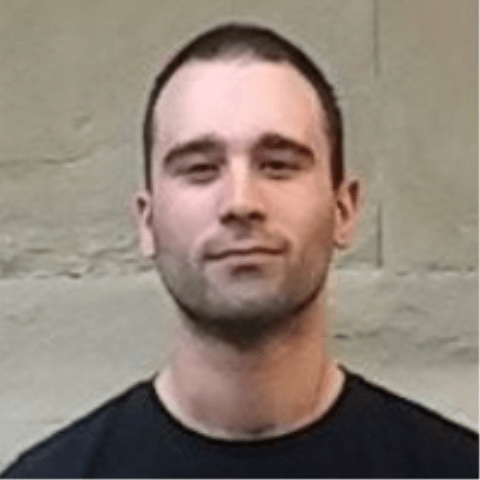 Updated:
Jan 21,2023 January 21,2023
DataProt is supported by its audience. When you buy through links on our site, we may earn a commission. This, however, does not influence the evaluations in our reviews.
Learn More.
"It's an injustice!" Calimero often said. The same sentiment arises when you see a commercial for something exciting coming up on Netflix, but you can't watch it because you were born in or are living in the wrong country. Luckily, this injustice can easily be fixed by a good VPN.
If you're looking for an excellent VPN to help you "move" to another country when it comes to Netflix, install NordVPN. Netflix is working actively to block VPNs from bypassing these restrictions, but NordVPN has so far remained successful in avoiding the blacklist. With an impressive number of servers across more than 50 countries, NordVPN provides you with the golden ticket to Netflix's content.
Why Would You Need a VPN to Watch Netflix?
While the internet is about connecting people, Netflix is about following the rules. This service has to follow strict ownership regulations, so it only broadcasts specific titles in each country. Unless you're in the USA or have a good virtual private network installed, your streaming options can be very limited.
Having the best VPN for Netflix at hand to unblock content at all times is also a nerve-saver when you're traveling. If you're hooked on a show but you have to travel overseas for work and can no longer watch it after a long and stressful day of meetings, then an appropriate VPN could be exactly what the doctor ordered.
One of the best solutions for bypassing Netflix restrictions is NordVPN. Avoiding these restrictions is certainly a cat and mouse game, which is why many VPN providers give up on promising that their VPN will unblock US Netflix altogether. Even NordVPN is hesitant to make that claim on its official site, although we can say that this is the best solution after testing it.
Wondering How to Watch Netflix with NordVPN?
For those who have never used a VPN, the procedure might seem complicated, and complicating the streaming process doesn't seem like an ideal solution. However, setting it up is pretty simple. Here's how you can watch anything on Netflix in five simple steps:
Subscribe to NordVPN. At the time of writing, you can catch a deal that will set you back just $89 for the first two years, which is less than $4 per month. Compared to the cost of subscribing to another streaming service, this is a very affordable solution.
Download and install NordVPN. It's essential to mention here that NordVPN likely won't be able to unblock Netflix on your TV, so the safest bet is to install NordVPN for Netflix on your PC, laptop, or mobile device.
Close Netflix tabs or apps before logging in.
Select the server according to the Netflix library you would like to stream. From the menu, select the server that matches the Netflix library you want to watch. For Netflix USA, for example, pick a US server.
Enjoy streaming!
Pro tip: it's crucial to choose the correct server that will allow you to watch the specific show you're looking for, otherwise there's no point even installing a VPN. You can rely on several NordVPN servers that work with Netflix, including those in Canada, the USA, Germany, Japan, and the UK.
Why NordVPN for streaming?
While NordVPN offers great value if you buy a multi-year contract, there are plenty of free VPN offers out there. Indeed, many VPNs promise excellent streaming speed, unblocking content, and much more for free. So, why opt for NordVPN?
The truth is that free VPNs aren't exactly free. Either they fail to deliver on what they promise, have a small number of servers that slow down your connection instead, or they're selling your personal information.
So, should you trust NordVPN? Netflix is already asking you to pay for a subscription price, after all, and using a VPN might seem a bit sketchy to you.
First, many NordVPN users select this VPN specifically because it offers the best protection for your private data. It has a strict no-log policy, exceptional leak protection, and the most robust encryption to protect you. With a VPN that emphasizes security as heavily as NordVPN, you can be confident that it will keep your data safe.
It is also important to mention that NordVPN has one of the largest networks of actual (not virtual) servers out there, with more than 5000 servers located in 59 countries. This means that with NordVPN, speed won't be a problem either.
Ultimately, just as you can use NordVPN servers for Netflix, you can also use this VPN to watch BBC iPlayer, ABC iView, and Hulu, which is not something many other VPNs can brag about. NordVPN is proud of its SmartPlay-DNS feature, which combines all the benefits of both VPN and Smart DNS technologies. Since it is integrated and activated by default with every NordVPN app, you don't have to worry about setting it up manually or taking unnecessary steps to watch your desired content.
NordVPN's Bonus Features
This VPN comes with additional features that make it worth every buck. NordVPN and Netflix making a perfect combo might not be enough to convince some people, so it's worth mentioning that NordVPN can seamlessly unblock other websites, including rival streaming services.
First of all, NordVPN offers incredible speeds that other VPNs struggle to top, which is a feature gamers in particular appreciate. NordVPN is extremely easy to install and use, making it perfect for those who are yet to protect themselves while browsing online, and it allows you to protect up to six devices per subscription. Last but not least, it also has excellent servers that are P2P-friendly, so you can torrent without worrying about prying eyes.
So, to sum it up, apart from using NordVPN to watch Netflix, you can also use it to keep yourself safe online. You can count on a fantastic experience with excellent streaming speed, no matter what country you're currently living in.
Here's hoping that NordVPN will continue to provide access to users worldwide, democratizing access to content and relegating geo-restrictions to their rightful place on the scrapheap of history.
FAQ
Does NordVPN work with Netflix?
Yes, this particular VPN works excellently with Netflix. While this isn't something the team behind it boasts about, every Netflix and NordVPN test proves that NordVPN is one of those rare VPNs that can actually deliver geo-restricted content regardless of the country you want to watch it from.
Which NordVPN servers work with Netflix?
Some of the NordVPN servers that work well with Netflix are located in the USA, Australia, Canada, Germany, France, Japan, the Netherlands, and the UK.
Is it illegal to watch Netflix with a VPN?
It's not illegal to use a VPN to unblock Netflix; however, there is a chance that your account will be banned, even though that is yet to happen in practice. When it comes to NordVPN, Netflix will work well, without you having to worry whether or not you will be banned thanks to the SmartPlay-DNS feature.