DataProt is supported by its audience. When you buy through links on our site, we may earn a commission. This, however, does not influence the evaluations in our reviews.
Learn More.
NordVPN and FireStick: The Perfect Match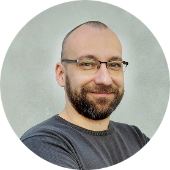 The Amazon Fire TV Stick is a powerful device that allows you to stream content from platforms such as Netflix, Disney, Hulu, and others on any smart TV and without paying multiple subscriptions. But what happens if you want to access geographically restricted content?
There is a way to bypass restrictions: You can use NordVPN with your Fire Stick and watch your favorite shows from any place in the world. NordVPN is one of the most popular VPNs globally, with over 5,500 active servers in multiple countries. It offers apps for various operating systems, platforms, and TV devices. You can also use it on the Amazon Fire TV Stick to unlock georestricted content.
If you're not familiar with the benefits of using NordVPN or don't know how to use NordVPN on a Fire Stick, here you'll find all the answers.
How to Install NordVPN on a FireStick
If you already use a VPN on some of your devices, you probably know that the installation process with most VPNs is a matter of minutes. The same holds for installing NordVPN on the Amazon Fire TV Stick - you won't have problems with it even if you've never installed a VPN before. Just keep in mind that NordVPN is not available for the first generation of Amazon Fire TV sticks.
Here are the simple steps you need to follow to install NordVPN on the Amazon Fire TV Stick:
The first thing to do is download the NordVPN app. There are two ways to do this: You can go to the NordVPN website or do it directly from the Amazon Appstore and add NordVPN to the Fire Stick. If you don't have a NordVPN subscription, you'll have to pick one of the company's subscription plans first.
The next step is to turn on your Fire TV and navigate to the home screen. Then, go to the search bar menu, type NordVPN, tap on the download button and run the installation, which will be complete within a minute or so. After it's over, click on the Open button and then on Log In.
The next step when installing NordVPN on your Fire Stick is to create a password and username.
Finally, the last step is to log into your NordVPN account and choose your connection. NordVPN automatically chooses the nearest server to connect, but you can also pick the one from the NordVPN servers list, connect to it and stream your shows immediately. NordVPN has more than 5,500 servers worldwide, so you'll have no problem whatsoever finding the nearest one and getting fast and reliable service.
Reasons to Use NordVPN on an Amazon Fire TV Stick
NordVPN is one of the most popular VPN protections for Amazon Fire TV sticks, according to numerous client reviews on Amazon. This VPN is praised for its reliability and reasonable prices and is widely recognized as one of the VPNs that work great with the Fire TV Stick. It has 4.1/5 stars on Amazon. Aside from thousands of servers available in more than 60 countries worldwide, NordVPN comes with many other advantages.
NordVPN is well-known for successfully unlocking georestricted programs and shows, which is the main reason why people use it on their Amazon Fire TV sticks. NordVPN for the Fire Stick also enables fast loading and uninterrupted streaming, thanks to the latest NordLynx technology.
Although you can find a free VPN for the Amazon Fire Stick as well, it probably won't be as safe to use. NordVPN is a robust security app that disables third-party apps and internet criminals from tracking your activity. The app uses the most sophisticated end-to-end encryption to protect your data, which is the reason why we recommend it for use with your Fire TV Stick.
How to Set Up NordVPN on a First-Generation Fire TV Stick
If you were looking for the instructions on how to set up NordVPN on an old Fire Stick, we'd have to disappoint you: NordVPN doesn't work with the first generation of Fire TV sticks. It means that you won't be able to install the app, which is clearly stated on NordVPN's website. If you try, the program will not run successfully. The only thing you can do is first to update your Fire TV Stick and then install NordVPN.
Bottom Line
If you are looking for a fast and secure streaming experience, NordVPN and the Fire Stick are the perfect combination. With the Amazon Fire TV Stick you can access the world's popular streaming platforms, and with NordVPN, you can stream georestricted content or watch your favorite shows when you are abroad.
FAQ
Do I need a VPN for FireStick?
The Amazon Fire TV Stick gives you access to your favorite platforms. Combined with NordVPN, you'll get safer streaming. The main advantage of using NordVPN on the Fire TV Stick is that you can unblock content restricted in some countries; convenient, for example, when you are traveling.
Does NordVPN work on the FireStick?
Yes, NordVPN works perfectly on the Fire TV Stick, allowing you to unblock and stream your favorite shows on Netflix, HBO, HULU, Disney, BBC iPlayers, and many other platforms.
How do I get my NordVPN to work on my FireStick?
After you install this VPN on your Fire TV Stick, create an account, and log in, the app will automatically find the nearest server to connect to and you'll be able to start watching your shows. You can also choose a server you want to use manually. Note that the first generation of Fire TV sticks doesn't support the NordVPN app.
How do I install NordVPN on my FireStick?
The installation of NordVPN is quick and easy. The company offers the app for the Fire TV Stick that you can download directly from its website or from the Amazon Appstore. You'll need to log into your NordVPN account on your Fire TV and choose the server you want to connect to.
Other VPNs That Work With FireStick
Other VPNs That Work With FireStick