What's up With WhatsApp? WhatsApp Statistics for Fun and Profit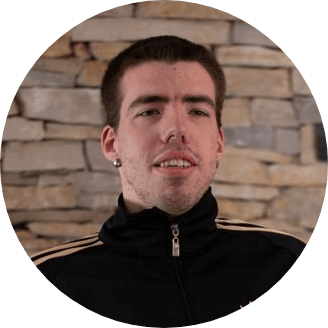 Updated:
Mar 08,2022 March 08,2022
DataProt is supported by its audience. When you buy through links on our site, we may earn a commission. This, however, does not influence the evaluations in our reviews.
Learn More.
We'll get to the WhatsApp statistics in a moment. Let's start with a bit of perspective.
The telephone was introduced in 1876 as an incremental improvement over the telegraph. No one expected the "voice telegraph" to be anything more than a convenient alternative to Morse code.
But the phone proved to be a game changer. Every home and business had to have one. The CIA Factbook reported in 2003 that more than 1.26 billion wired telephones were in use worldwide.
Like the telephone, WhatsApp is easily dismissed as an incremental improvement over existing technology. Its primary function is to support text messaging and voice calls, after all – tasks that mobile phones handle just fine without WhatsApp. But the app has somehow attracted a base of more than 1.6 billion users who send and receive messages at least once a month. That's about one-fifth of the world's total population.
What has made WhatsApp such a big deal?
Key WhatsApp Statistics
More than 1.6 billion people use WhatsApp at least once a month – with 500 million using it daily.
India is the country with the largest number of WhatsApp users – 400 million.
2 billion minutes of voice and video calls are made on WhatsApp every day.
With nearly 103 billion downloads from the Google Play Store, WhatsApp is the most downloaded app in the world.
65 billion messages are sent on WhatsApp daily.
WhatsApp Usage Statistics
Jan Koum, a former Yahoo employee, is the father of WhatsApp. Frustrated by missing calls on his new smartphone while he was hitting the gym, he brainstormed a new kind of messaging service with former colleague Brian Acton in 2009. The idea became WhatsApp chat.
The app was an immediate hit. WhatsApp usage statistics reveal that it soon ranked among the top three most downloaded apps in the world.
More than half a billion users send and receive messages using WhatsApp every day.
(Statista)
As of February 1, 2016, one billion people had installed the WhatsApp app. This free messaging service was a worldwide hit, and within three years of launch, it hit another milestone - 1.6 billion monthly active users worldwide.
User engagement with WhatsApp keeps rising, which is why chat statistics for WhatsApp have shown 44% year-over-year growth. With growth like that, WhatsApp quickly left Twitter and Instagram far behind.
WhatsApp users send 65 billion messages every day.
(CNET)
This messaging platform helps you connect with a friend sitting across the table or a classmate you haven't seen for decades. WhatsApp chat gives long-distance relationships a chance and connects estranged relatives.
The company's owners studied WhatsApp conversation statistics and recognized this deep level of engagement as an excellent opportunity to strengthen the bonds between people - and a way to maintain a successful business.
A WhatsApp security flaw allowed hackers to install surveillance spyware on users' phones in 2019.
(Security Boulevard)
It was all fairy tale - no ads, an easy-to-use platform, and most importantly - no charge. The dream ended abruptly in 2019 when everyone using WhatsApp got a notification urging them to update the app immediately.
NSO Group, a secretive Israeli software company, is thought to have developed sophisticated spyware that infected mobile devices using a vulnerability in WhatsApp.
WhatsApp statistics and historical records show that the company quickly released a vulnerability-patching update to its 1.6 billion users. Authorities continued investigating the matter, as NSO denied involvement. When it comes to patching the app, WhatsApp was timely and responsible. This incident should serve as a reminder that everyone must stay proactive and vigilant when using tech tools and toys.
More than 2 billion minutes of voice and video calls are sent via WhatsApp every day.
(CNET)
There's more to WhatsApp than text messages. More than 2 billion minutes of voice and video recordings are transmitted every day, according to the latest WhatsApp personal statistics. WhatsApp is a primary tool for communication in many countries, so these numbers are not that surprising.
There is only one company that beats WhatsApp in this department - Skype, whose users interchange more than 3 billion voice and video recordings per day.
In 2017, WhatsApp was the #1 news source in several countries.
(Reuters Institute for the Study of Journalism)
In 2017, a Reuters Institute study of 71,805 respondents in 30 countries revealed that the WhatsApp app had become a primary news source in some countries. Over 51% of respondents in Malaysia, for example, stated they relied upon WhatsApp to get news.
In the United States, WhatsApp statistics for 2017 showed that only 3% of respondents used the service for news reports. In America, Facebook is the undisputed king of social media for reading news.
WhatsApp was the second most popular social service for news in nine out of 36 countries, and the third most popular in five other countries.
WhatsApp is the most downloaded Android app in the world.
(Sensor Tower)
WhatsApp stats revealed a milestone in 2015 when the app reached 1 billion downloads. Only two other apps could say the same: Facebook and YouTube.
Fast-forward to 2019, when WhatsApp statistics in the world showed that the platform was the most downloaded app. The country with the most downloads is India, followed by Indonesia.
WhatsApp is the most commonly blocked communication tool.
(Freedom House)
The freedom of social media and online communication have become a pillar of political freedom and social justice. But freedom of speech is not a birthright in every corner of the world.
Governments in Nigeria, Uganda, Ethiopia, Egypt, and Brazil are just a few of the many who are increasingly going after messaging apps like WhatsApp chat and Telegram.
WhatsApp statistics for countries show that fear of internet-based activism has caused authorities in 12 countries to block the app service or disable certain features.
There are only 25 countries where WhatsApp is not the market leader.
(Appy Pie)
Viber vs WhatsApp? The crowd is divided, but it's not really a contest. All the members of the Facebook dynasty are growing as fast as their parent company, and they are conquering the world's markets.
Nonetheless, WhatsApp statistics from Appy Pie reveal that there are a couple of dozen countries where WhatsApp doesn't hold the #1 spot. This includes countries like the US, Canada, and Australia, where WhatsApp is losing the battle with Facebook's Messenger app.
Users spent 85 billion hours using WhatsApp during May, June, and July of 2018.
(Forbes)
If that number makes you uncomfortable, check this out: 85 billion hours translates to 3.5 billion days. That's more than 9.7 million years. And if you are thinking that this information on WhatsApp usage sounds like an exaggeration, it isn't.
Oh. There's one more way of understanding just how much time 85 billion hours is: It's about 11.5 hours for every human on the planet. WhatsApp statistics for 2018 sure do get your attention, don't they?
WhatsApp Users Worldwide
Statistics of WhatsApp users show 1.6 billion monthly active users, which puts the app firmly in first place among messaging apps. Facebook's Messenger is in second place, with 1.3 billion active users.
There are 500 million daily active WhatsApp users.
(Statista)
WhatsApp user statistics show that there are over 1.6 billion of us, all in one place and that 500 million of us send and receive messages every day. WhatsApp still lags behind Facebook's Messenger app but is not far behind. The first of its kind on the market, WhatsApp is one of those apps you install and spend your days with.
India is the country with the most WhatsApp users: 400 million.
(TechCrunch)
There are countries where WhatsApp stats show a higher penetration rate, but it seems that this instant messaging app has engaged the most users in India.
The country with the highest market penetration is the Netherlands: 85%.
(eMarketer)
After an in-depth view of WhatsApp statistics in the Netherlands, it is safe to assume that the Dutch love this app. It is used by 85% of smartphone users in the Netherlands.
80% of adults in the UK are WhatsApp users.
(Statista)
Communications consulting firm Cast From Clay - then known as We Are Flint - conducted a study of chat statistics for WhatsApp UK in 2018. Researchers found that usage is most concentrated in users between 25 and 34 years of age. The population of WhatsApp users is lower among older age groups.
73% of people who own smartphones in Saudi Arabia are active WhatsApp users.
(Statista)
WhatsApp usage statistics by country show that most Saudi Arabians who own a phone use WhatsApp. Only YouTube approaches WhatsApp numbers across the Kingdom of Saudi Arabia.
In 2018, only 12.1% of mobile users in the US sent and received WhatsApp messages, compared to 56.8% who used Facebook Messenger.
(Statista)
Americans prefer not only Messenger but also plain old SMS texting over WhatsApp. WhatsApp statistics on users show that this platform is unpopular in the United States. However, American phone carriers cater solely to the domestic market, so when communicating with friends and family abroad, Americans download the WhatsApp app.
WhatsApp has an 84% penetration rate in Italy and 31% in France.
(MessengerPeople)
According to the latest internet usage research in Italy, there are 54 million active internet users - and 84% of them choose WhatsApp for messaging. When it comes to France, WhatsApp statistics show that the penetration rate is a bit lower. It seems that 31% of French smartphone owners are regular WhatsApp users, while 51% prefer Facebook Messenger.
Only 16% of people in Canada use WhatsApp.
(University of Ottawa)
Statistics reveal a relationship between where Canadians live and their messaging preferences. The lowest WhatsApp usage is in Quebec - less than 5%. But if you check out Ontario, WhatsApp usage statistics reveal that 17% prefer WhatsApp.
Why is there a 79% penetration rate in South Africa and only 16% in Canada? It could be the high phone and texting costs for people who live in less developed countries. Canadians have affordable options other than using WhatsApp, and a free messaging app doesn't sound as appealing.
WhatsApp Demographics
UK citizens aged 24-35 use WhatsApp the most, while the age category between 35-44 shows less coverage.
(MessengerPeople)
Anyone who studies WhatsApp demographics statistics quickly sees that the platform is more popular among younger users. 84% of British smartphone users between 25 and 34 count themselves as regular WhatsApp users, along with 80% of those between 18 and 24. Usage steadily declines in other age brackets.
In the US, statistics on WhatsApp usage show that mobile internet users between 26 and 35 use WhatsApp the most (18%), followed by those who are between 36 and 45 (16%).
(Statista)
Americans have plenty of communication options. SMS and Facebook Messenger let them reach just about everyone. This might be the reason so few have turned to WhatsApp. There's just no need for another messaging service.
About 68.1 million Americans have decided to become a part of WhatsApp demographics. Here is a quick breakdown of US internet users who chose WhatsApp in 2019:
WhatsApp statistics in India show that WhatsApp is more popular among younger smartphone users. About 55% of male Indians 18 to 34 years old count themselves as regular WhatsApp users.
(MessengerPeople)
India is going through increasing urbanization and substantial changes, so the number of internet users keeps growing. This market offers huge potential since it currently has more than 450 million active internet users.
How many users does WhatsApp have in India? It's eight out of nine internet users, or 400 million. When we look into female and male WhatsApp statistics, we learn that while you can use WhatsApp to message 77% of male Indians, only 23% of female Indians use the app.
In the United States, people with a household income of $100,000 or more are more like to be WhatsApp users - 37% use the app.
(Statista)
Usage of WhatsApp differs between rural and urban areas. But the biggest difference is income. We clearly see higher WhatsApp usage statistics among those who earn more.
WhatsApp Revenue Statistics
In any discussion of WhatsApp finances, a single question presents itself: How does WhatsApp make money?
WhatsApp wasn't always free - it used to be a subscription service with annual fees.
Access fees didn't raise that much money, however, and it inhibited growth. WhatsApp's founders made the app free and funded growth with rounds of investment. Here are some insights in the form of WhatsApp revenue statistics.
Facebook bought WhatsApp for $19 billion in 2014.
(Forbes)
In the last decade, there have been so many attention-grabbing acquisitions in Silicon Valley that it is hard to raise an eyebrow with a new one. However, Facebook's acquisition of WhatsApp caused quite a stir with a shocking $19 billion purchase.
This is one of the biggest Facebook acquisitions and it is by far the biggest the folks in Silicon Valley had ever seen. Experts thought the price too high, using WhatsApp analytics and Facebook financials to analyze why Mark Zuckerberg would spend a tenth of his company's market value to buy a text messaging app.
The reason has become clear. The WhatsApp purchase has been a key factor in fueling the growth of Facebook's user base.
WhatsApp's first funding round of $250,000 came from the founders' former colleagues at Yahoo.
(Forbes)
The 2014 deal between WhatsApp and Facebook is one of the most memorable acquisitions in the history of Silicon Valley. But long before that, in 2009, another investment was just as crucial to WhatsApp's success.
WhatsApp became viable when messaging and notifications were added to version 2.0 in mid-2009. WhatsApp facts show that co-founder Brian Acton realized the company needed a financial boost to reach its potential and improve WhatsApp business statistics. He reached out to former colleagues at Yahoo, and in October 2009 five of them invested $250,000 in seed funding.
In 2011, tech-focused venture capital firm Sequoia Capital invested $8 million in WhatsApp.
(TechCrunch)
Naturally, WhatsApp's growth attracted more money. The second investment in WhatsApp happened in 2011 when Sequoia Capital invested $8 million. The company followed WhatsApp revenue and usage statistics, and invested another $50 million in February 2013, setting a WhatsApp valuation of $1.5 billion.
WhatsApp generated just $1,289,000 in revenues in the nine months preceding the $14 billion acquisition by Facebook.
(Investopedia)
The acquisition almost didn't happen. WhatsApp's founders disagreed with Facebook negotiators on many things. How much data does WhatsApp use, Facebook wanted to know. How much could we charge for ads on the platform? In the end, Facebook ignored the app's low revenues, gave up the idea of integrating advertising in the app, and accepted the guiding vision of WhatsApp's founders.
WhatsApp charged a $1 yearly subscription fee until 2016.
(VentureBeat)
The WhatsApp platform used to cost $1 to download. Then the company made the app free to download with a $1 annual usage fee - and waived charges for the first year. In 2013, the company granted current users free lifetime subscriptions. There were several ways to get out of paying the $1 fee, and almost no one paid it.
The founders officially dropped the subscription model in 2016. Their decision proved to be the right one since after the subscription model was canceled, Whatsapp message statistics show huge growth that led the app to its current position of market domination.
In 2017, WhatsApp revenues were about $12 per user.
(Digital Information World)
After WhatsApp announced that the subscription model would be scrapped, many wondered how the company would make any money at all. Many predicted the company would have to change course or face bankruptcy.
The platform exceeded everyone's expectations. By the middle of 2017, WhatsApp revenue and usage statistics showed earnings of $12 per user.
Forbes predicted that WhatsApp would come to generate $4 per user by 2020.
(Forbes)
Experts at Forbes were among many who tried to predict WhatsApp's future business model. In 2017, they predicted tools and policies that the WhatsApp app would rely on in the future. One of those predictions was a WhatsApp business model that would monetize the service by charging businesses more for the ability to respond more quickly to messages from customers.
Another prediction was that WhatsApp would one day generate $4 revenue per user each year. That prediction proved conservative, as did an accompanying forecast showing the app reaching 1.3 billion active monthly users by the end of 2020. Statistics on WhatsApp show that the app hit that milestone midway through 2017.
In It for the Long Haul
How do you want to communicate? How do you use WhatsApp? Maybe you prefer keeping it simple with traditional text messages. Maybe you resist WhatsApp because of privacy concerns. The Facebook acquisition has put those concerns on the front burner for many.
The strengths of this messaging service include ease of use, the lack of advertisements, and a huge user base. WhatsApp statistics suggest that the company has only scratched the surface of its potential. WhatsApp plays the long game.
FAQ
Which countries use WhatsApp the most?
With more than 400 million users, India has the most WhatsApp users.
How many people use WhatsApp in 2018?
In 2018, WhatsApp hit 1.5 billion monthly users mark.
In which country WhatsApp is banned?
WhatsApp is said to be the most blocked communication tool. In some countries some of its services are banned, while in others, the app is banned completely.
WhatsApp is banned in these countries:
China
North Korea
Cuba
Iran
Syria
Which country invented WhatsApp?
WhatsApp was founded by Brian Acton and Jan Koum in the United States.
How do I check my WhatsApp stats?
Check the Status tab under Settings. You'll be able to see who viewed your profile and a list of people who viewed your WhatsApp Status.
How many WhatsApp messages are sent a day?
The latest WhatsApp statistics show that 65 billion messages are sent with WhatsApp every day.
Leave your comment
Your email address will not be published.*