Mobile Banking Statistics That Show Wallets Are a Thing of the Past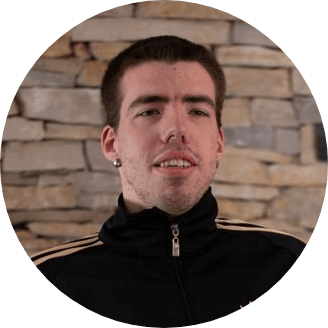 Updated:
Jan 20,2023 January 20,2023
DataProt is supported by its audience. When you buy through links on our site, we may earn a commission. This, however, does not influence the evaluations in our reviews.
Learn More.
In Tanzania, women who are traveling for critically needed surgery can pay for the bus fare via text message. In Pakistan, people are no longer waiting in line at banks; they're making use of Telenor's fully mobile bank accounts instead.
First came the automated teller machine, then came internet banking in the mid-1990s. But not until mobile phones started connecting to the internet were we really able to bank on the go.
Statistics about mobile banking in the US show that security is the most in-demand mobile banking feature among average American users. This is because of regulators' inability to monitor the mobile money ecosystem as a whole following a record number of big-tech security incidents, including the massive Capital One data breach.
For optimistic startups, breaking into the mobile banking market is an iterative process that requires an in-depth understanding of the US mobile banking landscape. If you think your banking app is secure, maybe you'll reconsider after you've looked into the following mobile banking statistics.
Mobile Banking Stats - Key Findings
About one in every 20 fraud attacks is associated with a rogue mobile app.
In 2021, there were 5.22 billion unique mobile users worldwide.
Bank of America continues to be an industry leader with 30 million mobile active users.
The total value of payments made using mobile devices reached $503 billion in 2020.
Mobile app fraud transactions have increased by over 600% since 2015.
79% of smartphone owners have used their device for an online purchase in the past six months.
Mobile Banking Market Size
The increase in demand for self-service and the personalization of products and services has fueled the growth of the mobile banking market. Technological advancements have resulted in a range of useful features in mobile banking: real-time customer assistance, user-friendly interfaces, and immediate transactions. But mobile banking usage statistics over the years show there is a significant lack of secure network infrastructure in some parts of the world, and this has slowed down the expansion of the mobile banking market.
In spite of that, banking trends have swung firmly in the direction of mobile banking now that more than half of the world's population own a smartphone.
The mobile app market will generate a revenue of $693 billion in 2021.
(Statista)
Digital ecosystems have expanded way beyond our imagination. In 2019, smartphone technology was boosted with many AI-based applications and IoT integrations. These changes were reflected in banking industry trends.
Mobile banking apps statistics show that the mobile app market is projected to generate $693 billion from downloads in 2021. Mobile applications have become an integral part of life for tech-savvy generations. Finances Online statistics show that 244.2 billion apps were downloaded in 2020 – 7,727 installations per second. We can only conclude that the mobile app user pool spans far wider than just younger, tech-savvy users.
Bank of America continues to be an industry leader with 30 million active users of its mobile banking app and more than 40 million online banking customers.
(Bank of America)
Bank of America mobile banking statistics show that introducing an AI virtual assistant will drive user growth and improve user experience.
In June 2019, Bank of America launched a digital debit card and other improvements to its celebrated mobile banking app. Customers can use this card to shop online, pay in stores, or withdraw cash and make deposits at Bank of America ATMs.
Bank of America ebanking is known for its outstanding cybersecurity team that delivers comprehensive security 24/7, continuously monitoring transactions for suspicious activity. Mobile banking statistics show that customers are pleased with the bank's app and the way it protects their data.
In 2019, Bank of America introduced an AI-driven chatbot that included credit card debt reduction insights and card security updates.
(Bloomberg)
Meet Erica, Bank of America's new virtual financial assistant.
Erica is an AI-driven chatbot that provides users with predictive analytics to make using the mobile banking app much easier. The more users interact with this AI-driven chatbot, the more data it collects and the better it becomes at providing personalized assistance.
Bank of America's mobile banking statistics in 2019 show that the mobile app featuring Erica amassed more than a million users within two months of its launch.
If you ask Erica about your credit score, she will provide you with a detailed report and a personalized video that will teach you more about your money habits and how to improve them. Moreover, she provides security tips and notifies users if there is any suspicious activity spotted on their mobile banking account.
Mobile Payment Usage
The near-universal presence of mobile devices has made banking far less tedious than it was in the days of queueing up at the local branch during your lunch hour. As you'd expect, the rapidly increasing number of mobile consumers has also fueled the growth of mobile international payment services.
But consumers still hold the key. Here are some mobile banking penetration statistics that show how mobile users have reacted to this change in payment systems.
There are roughly 5.22 billion unique mobile users worldwide in 2021.
(GSMA Intelligence)
It's clear by now that mobile devices dictate our lives.
Mobile app usage statistics show that the average person checks their phone 63 times a day, mobile banking included. If world mobile banking statistics are to be trusted, we can expect these numbers to continue rising.
The total value of payments made using mobile devices amounted to $503 billion in 2020.
(Business Insider, Square, Fortune Business Insights)
A Square survey questioned 1,000 consumers aged 18-34 to find out more about trends in mobile banking. The findings showed that nearly half of millennials had made a contactless payment with a mobile device, while mobile banking statistics on usage show that only 26% of older people have done the same.
But researchers have concluded that such a high adoption rate among millennials is a good indicator of where the future of US mobile banking is headed. Experts predict that mobile payments will grow at a compound annual growth rate of 29.0% between 2020 and 2027, expecting to reach $8.94 trillion by 2027.
Square's mobile banking USA statistics show that 77% of surveyed consumers who have not used this method of payment list security as their primary reason. This is why researchers have concluded that marketing campaigns focused on the security features of mobile banking apps could drive up adoption in the future.
79% of smartphone owners have used their device for an online purchase in the past six months.
(OuterBox)
Mobile devices are becoming more popular for online shopping. Just look at Black Friday in 2018, when nearly 40% of all purchases were made using mobile devices.
How many people bank online? Well, given how many people shop on their phones, it's no surprise that mobile banking apps statistics show a steady increase in the number of users.
Nevertheless, statistics on mobile banking say that many customers - especially older ones - appreciate the brick-and-mortar experience, and a substantial share of the public remain distrustful towards mobile banking shopping.
Contrary to experts' predictions, mobile wallets usage rates were lower in 2020 compared to 2019.
(PYMNTS)
Mobile wallets may still turn out to be the future of money, but that future has yet to come. A survey conducted by PYMNTS in 2020 on 7,023 individuals concluded that only 19.3% of millennials - a key group of consumers - used mobile wallets to pay for goods in 2020, compared to 22.3% who did so in 2019. The decline was noticeable for other generations as well.
These mobile banking statistics are especially surprising in the context of the COVID-19 pandemic, since more consumers were expected to use mobile wallets to make purchases to avoid contact with potentially infected surfaces such as keypads of card machines.
Mobile banking UK statistics reveal that this country is the European leader in mobile payments, with 74% of its population using mobile devices to manage their finances.
(Mobile Payment World)
According to Visa, Europeans aged 55-64 use mobile banking features more often than their US counterparts.
And among Europeans, residents of the United Kingdom lead the way: Mobile banking usage statistics in the UK show that 74% of the country's residents use smartphone devices and mobile banking apps to manage their finances.
Security is the biggest problem for those who want to make regular mobile payments.
(Pew Research Center)
The features of mobile banking are becoming increasingly popular, but it still isn't as mainstream as you might expect. The latest trends in mobile banking point out that there's no added value in the form of special incentives from banking institutions, the infrastructure required to enable mobile payments is still evolving, and, most importantly, the ever-present threat of data breaches at banks and credit card companies is further fueling consumer anxieties.
Fraud in Mobile Banking
Technological advancements have transformed the mobile banking marketplace and changed the way people bank for the better. But with the convenience comes heightened threat levels. Hackers track cashless and seamless payments, which means the security of your data - and your money - ultimately depends on the level of defense your bank employs.
The following mobile banking statistics on frauds make both financial institutions and customers anxious about any digital conversions, and with good reason.
Mobile eCommerce comprises more than 50% of all retail sales online, with projects that it will expand a further 14% in 2021.
(Secured Touch)
Mobile commerce is a subset of eCommerce. Many people claim it is the future, and with good reason. With just a few taps on their mobile devices, consumers can enjoy the benefits of mobile banking.
At the moment, global mobile banking statistics show that mobile eCommerce makes up more than half of all online retail purchases. It is expected to grow an additional 14% by 2021.
Unfortunately, the mobile banking ecosystem is not regulated and monitored the way it's supposed to be. Mobile devices are becoming a prime target for fraud, which could stop consumers from becoming a part of this positive change.
Mobile app fraud transactions increased over 600% from 2015 to 2018.
(RSA)
Mobile app fraud soared between 2015 and 2018. A study by RSA showed that mobile apps were the source of 39% of fraudulent online transactions in 2018, up from 5% in 2015. Overall, mobile banking statistics from the USA show that the occurrence of fraudulent transactions originating from mobile apps grew an astonishing 600% during this period.
Mobile banking technology trends show that fraudsters are using social media to share information and advertise their virtual stores where they sell stolen data. RSA advises consumers to be wary of responding to unexpected emails and avoid any messages from apparently "legitimate organizations" on social media platforms.
Three out of every five fraud transactions in Q4 of 2019 originated from a mobile browser.
(RSA)
Globally, across all devices and regions, worldwide mobile banking statistics reveal that fraudulent activities are flourishing. The majority of attacks comes in the form of Trojan horses, financial malware, brand abuse, or corrupted mobile browsers.
These mobile banking trends are a warning sign for all financial institutions to step up their game. One suggestion is to improve the customer authentication process, which would reduce the number of accounts. It would also minimize the escalation of this type of attack across digital payment channels.
Account takeovers are the source of 89% of digital fraud losses.
(Secured Touch)
This type of fraud is on the rise, and businesses and banks are in the crosshairs. Fraudsters are seizing control of accounts every day; these takeovers account for 89% of digital fraud losses.
Bank accounts are protected with a unique username and password, but that might not be enough. Mobile banking security statistics show that these credentials are frequently stolen, with hackers' methods becoming increasingly sophisticated. The parallel growth of the dark web marketplace where these details are sold is spreading fear among consumers across the world.
Experts suggest that the customers of most popular banks in the USA use two-factor or multi-factor authentication to reduce the risk of an account takeover. Besides weak authentication systems, fraudsters can use fake websites, corrupted apps, or simply steal a phone. Consumers must be careful and make sure they create hurdles for cybercriminals trying to crack their bank accounts.
Mobile banking US statistics reveal that 16% of all digital fraud originates from Trojan horses or financial malware accounts.
(Arizent)
Financial malware is constantly evolving, and mobile banking trends show that Trojans remain the most dangerous and most common threat. Fraudsters use fake websites and spam emails in an attempt to steal users' personal details. Unfortunately, these methods are still incredibly successful.
Online and mobile banking statistics show that fraud originating from malware accounts for 16% of attacks. Even though it's showing some signs of decline, financial malware continues to evolve, with strategies like ransomware proving disturbingly successful. This means fraudsters who fail to steal your credentials might instead encrypt them and demand a ransom.
In 34% of cases, fraud takes place on a confirmed account on the user's own device, indicating that physically stealing devices is a common way for hackers to penetrate victims' defenses.
(Secured Touch)
Unfortunately, there is no switch that can be flicked to erase mobile fraud. Since a person's device acts as their online identity, it's of the utmost importance that users pay attention to their mobile security. Fraudsters keep abreast of the latest trends; a unique email address and password is not enough to stop them at the gates.
Mobile banking fraud statistics indicate that fingerprinting solutions could reduce at least a portion of the 34% of attacks that come from trusted accounts.
Phishing was behind 60% of all cyberattacks in Q4 of 2019.
(RSA)
By and large, phishing leads the pack when it comes to the number of cyberattacks on mobile banking apps. The main issue with these attacks is that they're getting harder to stop as they become more sophisticated.
This remains the most common type of fraudulent attacks. Indeed, RSA's statistics on mobile banking show that phishing accounted for 60% of cyberattacks in Q4 of 2019. These attacks are performed through fraudulent email accounts or links directing users to a fraudulent website.
Now there's a new risk: SMS phishing, also known as smishing. Consumers are invited to take a survey or complete a test and win a $100 gift card. In many cases people go after the prize.
Don't take the bait. Mobile banking statistics on fraud are proof that phishing is alive and well and $100 gift cards don't often come for free.
Around one in every 20 fraud attacks takes place thanks to a rogue mobile app.
(RSA)
Cybercriminals are stepping up their game and mobile devices are more at risk than ever. The average smartphone has 35 apps installed, each of which is a potential entrance for a hacker.
RSA's mobile banking statistics show that about one in every 20 fraud attacks is caused by a rogue mobile app. Fraudsters can upload a rogue app to one of the major app stores where they can count on gullible users to download it. Unfortunately, it can be very difficult to tell whether an app comes from a reputable vendor or if it's a cleverly disguised piece of malware.
Banking malware was up 50% in 2019 compared to the first six months of 2018.
(Computer Weekly)
Fraudsters have the technology to follow the money and distribute malware that steals payment data, login credentials, and ultimately funds from victims' bank accounts.
This type of malware has evolved; mobile banking statistics in 2019 showed a 50% increase in attacks compared with the first half of 2018.
The most widely distributed mobile bank malware is Triada, which accounts for nearly 30% of banking malware attacks. It grants super-user privileges to hackers and allows them to take full control of users' devices.
Mobile banking and security statistics show that most of these mobile malware programs employ state-of-the-art evasion techniques. These techniques help them avoid sandboxes by using transparent icons with empty application labels. That means almost no software is immune to this type of attack.
Statistics on mobile banking fraud say that friendly fraud or chargeback fraud accounts for 60% of fraudulent activities on mobile devices.
(PYMNTS)
Chargeback fraud happens when a consumer makes a purchase and then requests a chargeback from their credit card company. An approved chargeback immediately cancels the whole purchase and refunds the consumer's money.
When a fraudster files a refund claim, they have to convince the bank or the merchant to send money back to their mobile banking account. They usually list a series of problems with the product or simply claim that the original transaction was unauthorized.
This way, issuers are forced to take cardholders at their word. Mobile banking statistics in the US say that so-called "friendly fraud" accounts for over 60% of fraudulent activities on mobile devices. Unfortunately, there is no set of regulations that could completely protect merchants and issuers from this common type of fraud.
Mobile fraud losses totaled over $40 million from 14,392 breaches discovered by the US Federal Trade Commission in 2019.
(Forbes)
Unfortunately, only a small number of fraudulent transactions on mobile banking apps actually get reported. Mobile banking apps statistics show that 14,392 mobile data breaches reported to the US Federal Trade Commision in 2019 cost over $40 million.
Steps You Can Take to Secure Your Account
It wasn't long ago that banking was inconvenient and time-consuming. However, in 2021, people are now used to banking on their mobile devices, and most of them think their payments are secure. Mobile banking usage statistics show that some users even share their account information via text messages or email, blindly entrusting these details to the network. You can keep yourself and your information safe by following these tips.
Use a strong password - This is your first line of security. Avoid using details like your birthday or pet's name, both of which are recipes for disaster. Choose an unusual mix of words and numbers, and make sure to change it every once in a while.
Add a multi-factor authentication feature - An unusual mix of words and numbers won't cut it all the time; this defense system can be beaten. In addition to proper password hygiene, adding a multi-factor authentication feature will provide you with an additional layer of defense against persistent hackers.
Bank using your cellular data or a home Wi-Fi connection - Mobile banking statistics highlight that public Wi-Fi is insecure and dangerous. If you are out and about and wish to check your bank balance, make sure you use your cellular data or simply wait until you reach a secure network. You never know who might be lurking over the public connection.
FAQ
What are some of the trends in mobile banking?
Experts predict that we can look forward to withdrawing money from ATMs with our mobile apps, more biometric authentication, improved voice banking, machine learning, and smart bots to improve customer experience on mobile banking apps.
What are the features of mobile banking?
Mobile banking provides customers with 24-hour access to account balances and transaction histories. You can use mobile banking to deposit checks anytime, pay bills, check your history by date and description, transfer money directly to other people, and make loan payments.
How do banks use statistics?
Banks use statistical approaches to estimate the number of deposits and claims for a certain day. This kind of data is widely used in making all administrative decisions.
How big is the US banking industry?
According to the Federal Financial Institutions Examination Council and the Federal Reserve Bank of St. Louis, the commercial banks in the US had $19.7 trillion in assets in Q3 of 2020. Within the banking industry, the four biggest names in the US are JPMorgan Chase & Co, Bank of America, Wells Fargo, and Citibank.
What is meant by mobile banking?
Mobile banking refers to the use of a smartphone to manage bank transactions, such as monitoring account balances, transferring funds between accounts, paying bills, and locating ATMs.
What are the benefits of mobile banking?
Experts suggest that mobile banking is significantly more secure than online banking via a computer since you perform your transactions using a secure mobile app instead of an internet browser. In addition to being more secure, mobile banking allows users to check their accounts and pay bills at their convenience while exercising complete control over their finances from their smartphone.
Is mobile banking secure?
Mobile banking is known to be more secure than online banking, especially because most mobile banking apps do not store your bank details on your phone, but in a secure data center. Still, mobile banking statistics show that there have been many reports of mobile apps being hacked. These cases cannot be completely avoided, but safe habits while using your phone remain vital.
Leave your comment
Your email address will not be published.*