It's rewind time! Check Out an Amazing Year in YouTube Statistics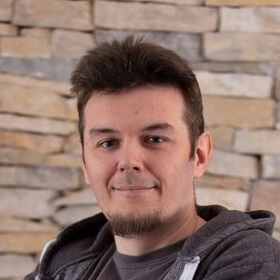 Updated:
Jan 20,2023 January 20,2023
DataProt is supported by its audience. When you buy through links on our site, we may earn a commission. This, however, does not influence the evaluations in our reviews.
Learn More.
Ever since the first cat-playing-piano video surfaced online, these fluffballs have ruled the internet. Today, there is no better way to share funny clips of your pet riding a Roomba than via YouTube. A website that started out with a clip of a guy standing next to a bunch of elephants at the San Diego Zoo is now the world's leading video-sharing platform. With billions of users and an estimated worth of over $150 billion, YouTube has revolutionized the online world and opened the door to countless lucrative careers.
Before you decide to "broadcast yourself," here are the most important and latest YouTube statistics you should know.
Key YouTube Statistics
YouTube has 2 billion active monthly users.
500 hours of video are uploaded to YouTube every minute.
YouTube's revenue was estimated between $9.5 and $14 billion in 2018.
One billion hours of video are watched every single day.
The most popular YouTube video has 6.5 billion views and 35 million likes.
YouTube Usage Statistics
YouTube is the second-most popular website in the world.
(Amazon Alexa)
According to Alexa's rankings, the only website that surpasses YouTube in terms of the sheer volume of visitors is Google itself. It's also worth noting that Google has owned YouTube since November 2006. That means the California-based tech giant owns the world's top two biggest websites. YouTube's main competitor, Twitch, is 40th on the list of most popular websites, while Vimeo - another video-sharing platform - is far below in 170th place.
YouTube has 2 billion active monthly users.
(Statista)
In mid-2019, it was estimated that there were 4.5 billion internet users around the world. And according to the latest YouTube statistics, every other online user has a YouTube account. In fact, YouTube's influence on modern culture has become so vast that people creating content for the platform are known as YouTubers. The platform is used for sharing news, video blogs, guides, entertainment, and much more.
Audiences watch one billion hours of video every day.
(YouTube)
YouTube's popularity has never been greater. With so many users on the platform, it comes as no surprise that billions of hours are spent on watching videos. After all, the platform is designed to captivate its audience, and the binge-watching of TV shows and Netflix has now spilled over onto our favorite YouTube channels.
500 hours of video are uploaded to YouTube every minute.
(Statista)
Research from May 2019 shows YouTube's traffic stats and just how much video content YouTube receives from its uploaders. For every real-life minute, 30,000 minutes of fresh content become available on the site. That means that it would take several lifetimes to watch every bit of content the audience is interested in.
Mobile devices account for more than 70% of watch time.
(YouTube)
The internet has been moving from our desktops to mobile for a while, and the latest YouTube statistics and data confirm audience prefers the privacy of their smartphones. Year after year, YouTube remains the most downloaded mobile app. YouTube mobile clinched the top spot on Apple's App Store two years in a row. The website has also introduced plenty of mobile-friendly changes to its video player, the most notable of which was the vertical video. Users can already manage their accounts and even stream on YouTube all within its mobile app.
YouTube offers localized content in 80 languages.
(YouTube)
After more than a decade and a half since its founding, YouTube launched local versions in over 100 countries. It currently offers localized content in at least 80 different languages. And as the company states, it covers 95% of the internet population this way.
YouTube is more popular than TV.
(Cowen Research)
Looking at this year's YouTube vs TV statistics, it's clear that traditional broadcast television is losing out to more advanced ways of content consumption especially among millenials. People aged 18 to 34, the target demographic for most video content and products, vastly prefer streaming services as a source of entertainment. According to an independent survey, 17.7% of the respondents said they prefer to view video content on YouTube, while a mere 9.8% chose basic cable. However, Netflix still edged out YouTube to clinch top spot with 38.6%.
YouTube accounts for 47% of all music streamed today.
(International Federation of the Phonographic Industry)
Although YouTube wasn't designed to be a streaming music service, the platform is an increasingly popular place to listen to music legally. Artists and their record labels now publish pretty much all new songs on YouTube to everyone's satisfaction. The artist gets revenue and exposure from all of the views while the audience can sample the album without having to pay for it first. A browse through the top YouTube videos shows that this tactic has proven successful.
The majority of YouTube viewers are in the United States.
(Amazon Alexa)
In 2019, the country that used YouTube the most was the US, accounting for 14.8% of the traffic on the platform. India was second with 8.2%, while Japan accounted for 4.5% of YouTube's audience. Analysts expect these numbers to change as the service has been growing in popularity in India, increasing the prospects of this country taking the lead in 2020.
YouTube User Statistics
51% of YouTube users in the US see it as a learning platform.
(Pew Research Center)
The easiest way to teach someone anything new is by using visuals. Video tutorials are therefore highly popular on this platform, and more than half of surveyed American adults are looking to learn something new with each visit. Meanwhile, 28% of Americans prefer to be entertained, and they hang around YouTube to pass time.
Videos serve as a shopping guide for 1 in 5 Americans.
(Pew Research Center)
YouTube stats show that only 19% of adult users in the US use YouTube videos when deciding whether to purchase a product. The same percentage of users said the platform is one of their sources for news.YouTube's diverse ecosystem means that a wide range of items and services will find an audience on the platform.
80% of shoppers begin their research with YouTube.
(Think with Google)
Videos have proven to be the best research tool for shopping. That's why a significant portion of shoppers who watch videos said they seek shopping advice from YouTube before heading anywhere else. Shop-with-me has emerged as a very popular format of videos.
An average visitor spends 11.5 minutes on YouTube daily.
(Amazon Alexa)
For some, YouTube is an addiction. For others, not so much. The platform has been pushing hard for longer formats, rewarding producers of videos that are 10 minutes or longer with more ad revenue. However, the reality is that the average viewer doesn't spend a lot of time on the site.
63% of Americans watch YouTube on a daily basis.
(Statista)
Based on YouTube statistics from the 3rd quarter of 2019, the majority of the YouTube audience in the US use the platform daily. 38% of the people said they visit the website multiple times a day, while 24% of the respondents turn on YouTube more than once a week. Just 1% said they don't watch YouTube content more than once per month.
YouTube is equally popular among men and women in the US.
(Statista)
68% of male internet users in the US used YouTube during the latter part of 2019. Similarly, 67% of all female internet users also spent time on the video platform during the same period. This isn't surprising because the platform caters to all ages and different tastes. Compared to many other platforms, YouTube can definitely be considered an all-around website.
81% of the US Millennials are on YouTube.
(Statista)
For many social networks, one rule always applies - the younger the audience, the more popular the network. That's especially true for YouTube demographics. As the age rises, the popularity of the platform drops. So, among internet users aged 56 and older, only 58% said they watch YouTube content. That is still impressive and confirms that this website offers a wide variety of content.
81% of American parents allow their children to watch YouTube content.
(Pew Research Center)
Nowadays, younger generations get introduced to technology at a much younger age. Parents with preteen and younger kids mostly let their children watch YouTube, but 61% of them said their child encountered content unsuitable for their age. Although some channels tend to create family-friendly content, a lot of them don't so the use of a parental control app is advisable.
More than 1 million people are subscribed to YouTube TV.
(Bloomberg)
YouTube's answer to cable television has proven to be quite popular. But this subscription service doesn't come cheap. The company raised its monthly rates to $49.99 from its launch fee of $35 just one year ago. Subscribers get some neat benefits like accounts for family members and TV program recording. Currently, the offer covers more than 70 popular TV channels.
YouTube Money Statistics
YouTube's market share among video platforms is over 73%.
(DataNyze)
The biggest video sharing website in the world had no real competition for a while. Vimeo is still a distant second with 17% market share. Being the leader in this field, YouTube sets new trends and generates quite a lot of money for Google.
YouTube's value is estimated at $160 billion.
(Business Insider)
In 2006, Google bought YouTube for $1.65 billion. Today, the value of the company is far higher. It is now the second most valuable social media site after Facebook. YouTube has had a significant impact on pop culture and the habits of internet users, solidifying its place as the leader among video sharing platforms.
Analysts predict YouTube will earn $5.5 billion from advertising revenue in 2020.
(Statista)
Advertising plays a significant role when it comes to YouTube's annual revenue. After all, that is how the company earns money and pays its popular creators. The future is looking bright with analysts predicting a record-breaking year. YouTube is set to earn more than $5 billion in the US alone from running ads through its network.
The number of channels earning $100,000+ a year grew by 40%.
(YouTube)
For a growing number of content creators, becoming a full-time YouTuber isn't just a dream anymore. Recent YouTube money stats revealed a significant number of channels with a six-figure income, either by running ads on their videos or via sponsorships and brand deals. Most parents might find it silly if their child wants to become a YouTuber for a living, but today this is a well-paid profession.
With net worth of $50 million, Jeffrey Star is the richest YouTuber.
(Slice)
YouTuber statistics wouldn't be complete without naming some of the celebrities. And with great fame, comes a great paycheck. The money comes from sponsored videos and brand deals. Jeffrey Star is a make-up artist, musician and entrepreneur from Orange County who started his career in the heyday of MySpace. He later launched his own brand of cosmetic products along with a music album. Today, he is followed by 9 million fans, and his videos garnered more than 1 billion views.
Videos earn up to $5 per 1,000 views.
(Fortune)
There are a number of factors to consider when calculating YouTube revenue. Many analysts estimate that a channel will earn $1 for every 1,000 views, but in practice those numbers vary drastically. The topic, target audience and even the country where the video is being watched will determine the level of income. A thousand views on a single video can net you anywhere between $0.35 and $5. For a channel to even be eligible for monetization, you need 1,000 subscribers and for your videos to generate 4,000 hours of watch time in a single calendar year.
Breaking into the top 3% of YouTubers, a channel can earn at least $16,800 annually.
(Fortune)
YouTube's statistics and the platform's success story are indeed impressive. But that doesn't mean you'll get rich overnight. Research shows that channels in the top 3% usually gets 1.4 million views each month. When converted into advertising money for pre-roll ads, the sum barely exceeds the poverty threshold for a single person in the US. The truth is, most popular YouTubers earn their cash from merchandise, donations, or by creating sponsored videos where they promote products. For some, especially those creating more mature content, relying on built-in advertising tools isn't enough to create a sustainable career.
YouTube Video Statistics
The first YouTube video was uploaded in April 2005.
(YouTube)
The first-ever video posted on YouTube in April 2005 was 18 seconds long and featured one of the platform's cofounders Jawed Karim. In the video titled "Me at the zoo", Karim offers enlightening commentary about elephants having really long trunks. The video quickly went viral, and the rest is history.
27. PewDiePie is the first individual to hit 100 million subscribers.
(Social Blade)
Felix Kjellberg, better known as PewDiePie, has been a poster child of YouTube since 2010. Often viewed as a controversial figure, Kjellberg was crowned by the Guiness Book of Records in 2013 as the person with the most YouTube subscribers. Stats weren't on his side for long. In late 2017, he competed with an Indian record company T-Series as he raced to secure 100 million subscribers. He ultimately lost that race but remained the biggest YouTube celebrity.
Gangnam Style was the first YouTube video to reach a billion views.
(History)
Many believed the world would end on December 21, 2012. Of course, Armageddon didn't happen, but another tectonic event struck the internet. The infectiously catchy "Gangnam Style" by South Korean artist PSY clocked up more than one billion views on YouTube. Published in July that same year, the song caught traction thanks to its upbeat melody and accompanying dance that ended up becoming a global movement. Today, "Gangnam Style" has nearly 3.5 billion views, while PSY's audience is 13 million strong.
With more than 35 million likes, "Despacito" is the most popular YouTube video of all time.
(Wikipedia)
2017 was a big year for YouTube video stats. It started out with the release of "Despacito", a hit song by Puerto Rican singer Luis Fonsi and featuring Puerto Rican rapper Daddy Yankee. The song quickly rose to the top of global music charts. It also become the most viewed YouTube video with 6.5 billion views. The second most popular clip is the music video for Ed Sheeran's "Shape of you", which has 4.5 billion views.
YouTube Rewind 2018 is the most disliked video of all time.
(Wikipedia)
Every year, the YouTube team releases a video recapping the highlights of the previous twelve months. It features many of the year's popular YouTubers and is intended to be a throwback to everything audiences liked. In late 2018, the Rewind backfired and dethroned Justin Bieber's "Baby" music video to become the most downvoted video on the platform. Although the 2019 edition of YouTube Rewind started with an apology and included more varied content, it is already the third most disliked video with close to 8 million downvotes.
The top 10 YouTube videos in 2019 were watched 305 million times.
(YouTube)
Interesting YouTube channel stats come from the company itself. An average top 10 clip generated 30 million views in 2019. These videos also generated more than 50 million hours of watch time, and the channels that produced them have 110 million subscribers in total. But the best YouTube videos still can't compete with the most popular songs of the year.
The highest-rated comment of all time got 1.8 million likes.
(YouTube)
YouTube's comment rating system has never been able to get the same level of attention and recognition as YouTube views. But a lot of YouTubers felt that's a bit unfair and took it upon themselves to shake things up. YouTuber Seth Everman broke the record for the amount of likes on a single comment. He left the comment on Billie Eilish's "bad guy" music video. The comment simply read "i'm the bald guy." YouTube even rewarded Everman with a commemorative plaquette for his achievement.
With 476 million views, the remix of "Old Town Road" is the most popular music video of 2019.
(YouTube)
Lil Nas X dominated headlines throughout 2019 with his cowboy-themed song and the YouTube music videos he produced. But it wasn't the original version that skyrocketed to the top of the charts, although it still found its place in the top 5 music videos.
Korean pop band BTS broke the record for the fastest viral music video.
(Statista)
K-pop sensation BTS has seen tremendous success. This boy band has been topping the charts week after week, but their song "Boy with Luv" propelled their YouTube career to new heights with 74.6 million views in just 24 hours. Taylor Swift's song "Me!" took second place with 65.2 million initial views, while Blackpink's "Kill this love" came in third with 56.7 million views during the first 24 hours.
MrBeast's video was the most liked non-music video in 2019 with 11 million likes.
(YouTube)
"Make this video the most liked video on YouTube,'' reads the title of a surreal clip uploaded in January 2019. The clicks started pouring in quickly. The video by popular YouTuber Jimmy 'MrBeast' Donaldson, which features the viral Instagram Egg, became the most liked video on YouTube. It's not even close to Despacito, but it proved a point.
36. With more than 100 billion views, Minecraft was the most popular game on YouTube in 2019.
(YouTube)
Video games have been a significant part of YouTube from the time of its infancy. Some YouTube stars rose to fame thanks to gaming. The widely popular Let's Play format helped propel a lot of careers and is a good popularity barometer for current video games. In 2019, Minecraft dethroned Fortnite, which had an impressive 60 billion views. Grand Theft Auto videos amassed 36.9 billion views, while Roblox, a game mostly popular with younger gamers, generated 29.6 billion views.
Gaming streams on YouTube generated 735.5 million hours of watch time in Q2 2019.
(TechCrunch)
Twitch is still king among streaming platforms for gamers, but YouTube is more than capable of holding its own. During the second quarter of 2019, Twitch streams accounted for 72.2% of all time viewers spent watching live gaming content, while YouTube streams accounted for 19.5%. It all boils down to how each platform works best - YouTube for pre-recorded content, Twitch for live streaming.
PewDiePie's videos were watched 4 billion times, making him the most popular YouTuber of 2019.
(YouTube)
The biggest YouTuber of all time may have failed to lock down the title of the most subscribed channel, but he definitely got the most attention from his audience. In the YouTube Rewind 2019, the platform ranked the top 5 YouTubers based on the number of views in the past year where PewDiePie blew the competition out of the water. Felipe Neto, an entertainer from Brazil, was in second place with 2.8 billion views, which means that the gap between the two top spots was over 1 billion views.
An average video produced by a popular YouTube channel is 12 minutes long.
(Pew Research Center)
In early 2019, analysts noticed that bigger channels tended to produce longer videos. This is all tied in with how the ads work, and algorithms recommend longer videos. Gaming channels produce the longest videos, 18 minutes on average. An average video gets 60,000 views during the first week.
FAQ
Which country uses YouTube the most?
The United States is the biggest YouTube viewer base in the world. Nearly 15% of all views come from the US according to the latest YouTube data. This is hardly surprising given the fact that some of the biggest channels and content creators are from the US. But India is also a major market for the video sharing platform. The most popular channel T-Series is based in India, and this country makes up 8.2% of the global user base.
How much money do you make per 1000 views on YouTube?
A long held belief was that each 1,000 views would earn $1. But things have changed. Today you can expect between $3 to $5 for every thousand views if your channel is monetized and the videos don't fall under the dreaded "yellow dollar" category of partly monetized content. YouTube ad revenue fluctuates constantly, and several factors come into play.
In what countries is YouTube banned?
Access to YouTube has been banned in China, Iran, North Korea, Turkmenistan, and Syria. Even with the existing levels of censorship, Chinese internet users still manage to gain access to YouTube, and even some big companies like China Central Television have their own YouTube channels. This is one of the most visited websites in China, but getting there requires some tinkering and know-how before one can even reach the YouTube search page.
How much is YouTube worth today?
$160 billion. That is the latest estimated value of YouTube today. In 2006, when Google bought it, YouTube was worth $1.6 billion, which means the company's value grew a hundred times in the last thirteen years.
Who is the richest YouTuber?
Jeffree Star, a long time content creator specialized in make-up tutorials, is the richest YouTuber. Valued at $50 million, he has been present on the online media scene since the MySpace days, later launching a music career and even his own cosmetic line.
What is the most viewed YouTube video?
The "Despacito" music video by Luis Fonsi and Daddy Yankee is the most viewed YouTube video. According to YouTube statistics, the hit song has been at the top of the charts since its premiere in 2017.
Leave your comment
Your email address will not be published.*