Tips on How to Find Someone on Fansly
DataProt is supported by its audience. When you buy through links on our site, we may earn a commission. This, however, does not influence the evaluations in our reviews. Learn More.
Fansly is a subscription-based platform that is a popular hub for creators to share exclusive content with their fans. The platform already has over 130 million active users.
The site has a reputation for offering various content categories, allowing creators to cater to diverse interests.
Fansly is different from the popular OnlyFans, though they share some similarities. Each platform has its unique subscribers and creators.
Just like how it is possible to find someone on OnlyFans, finding someone on Fansly can also be challenging.
If you are looking for someone on Fansly, this article will show you the different methods you can use.
Finding People On Fansly
In today's era, social media platforms have become famous avenues for connecting with people and exploring shared interests.
Navigating through such a vast user base can sometimes make it challenging to find specific individuals, especially if you only have their usernames.
The good news is that you can also use people's search engines to get more information on someone with the limited details you have. There are also free people search tools that you can use.
In the following section, discover strategies that will help you find someone on Fansly using different methods.
Find Fansly User By Name
If you're curious whether someone has a Fansly account and you know their name, you may be able to find them on Fansly.
BeenVerified is a people search website that can help you do so. This website provides a safe and comprehensive background check service that can assist in finding a person on Fansly using their name.
To use BeenVerified, follow these steps:
Step 1: Visit the BeenVerified website.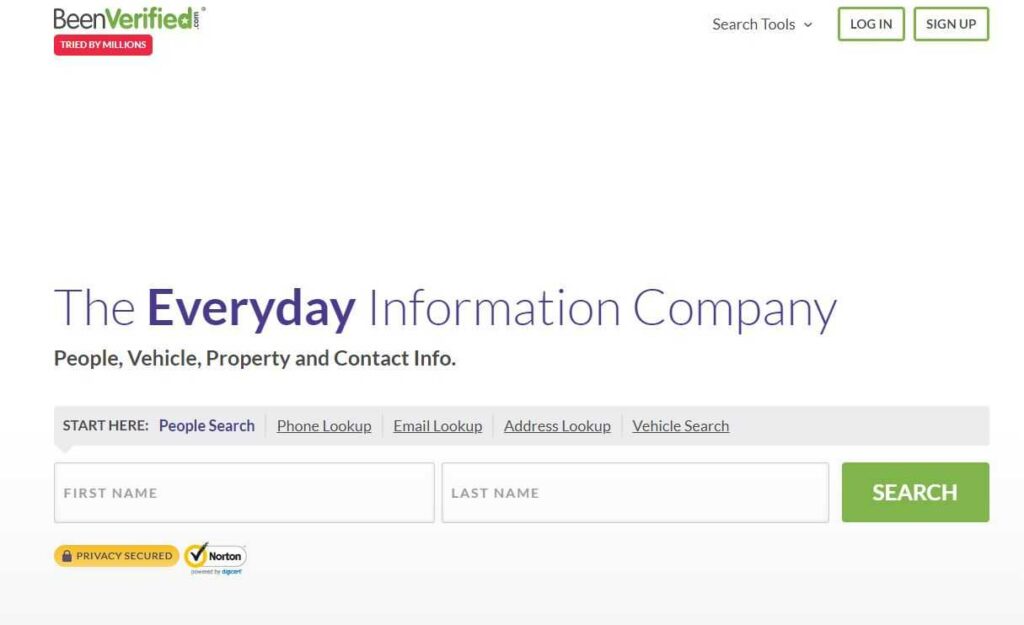 Step 2: Enter the person's name and tap the green 'search' button.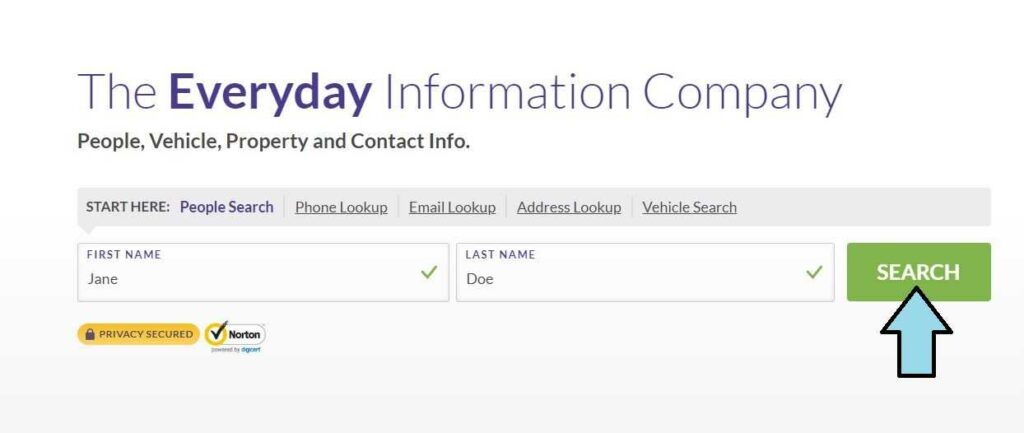 Step 3: BeenVerified will start scanning its vast database for information about the provided name.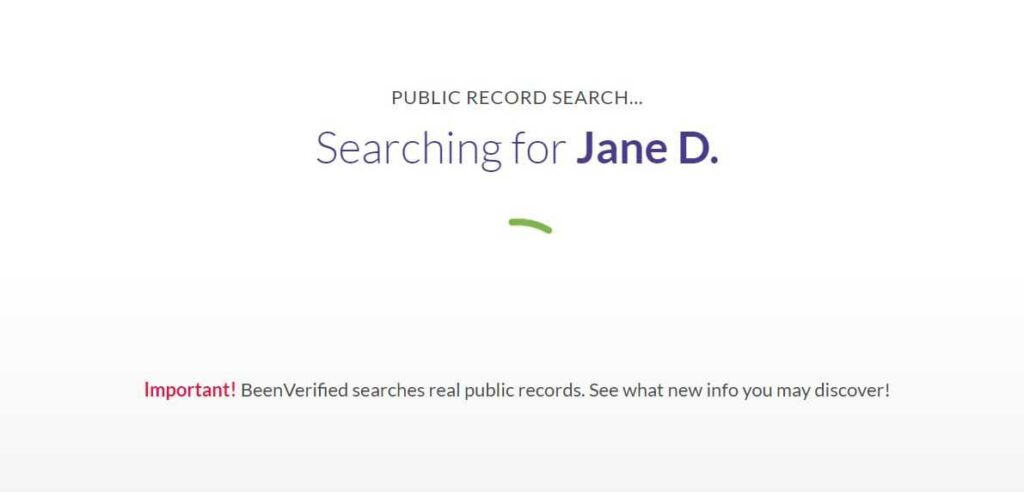 Step 4: Provide as much information as possible. You can add more or continue with 'I'm not sure.'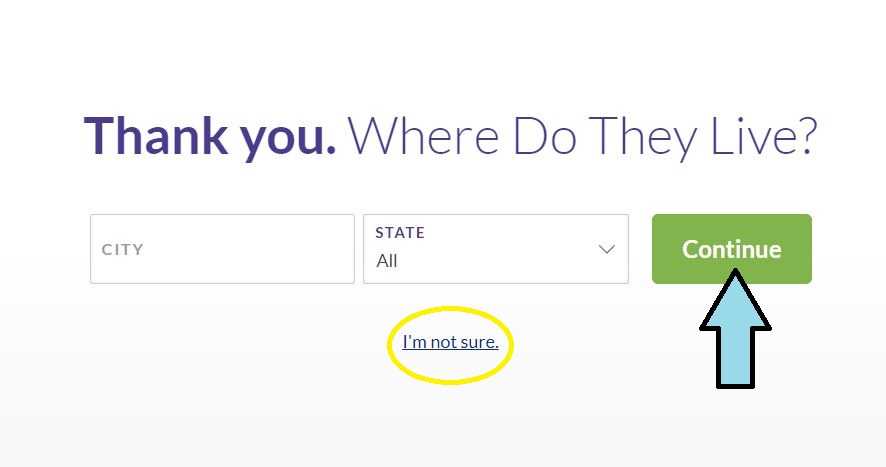 Step 5: BeenVerified will analyze the information you provided.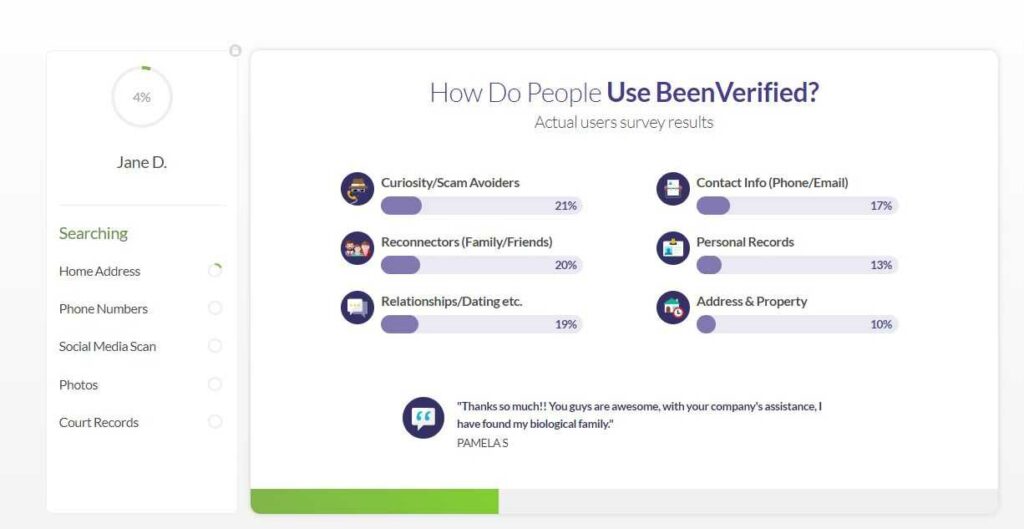 Step 6: If you haven't signed up for their service, a confirmation message will pop up to continue creating an account afterward.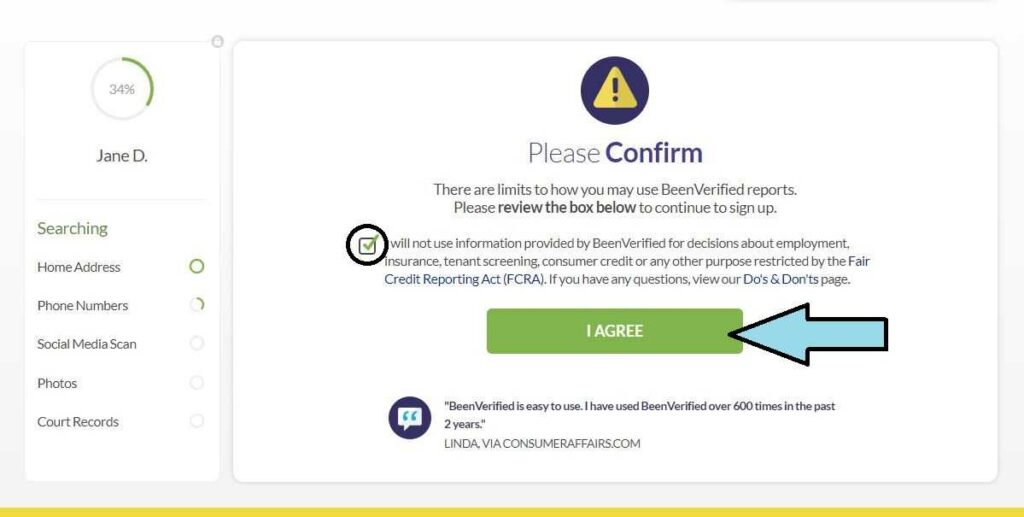 Step 7: Review the search results.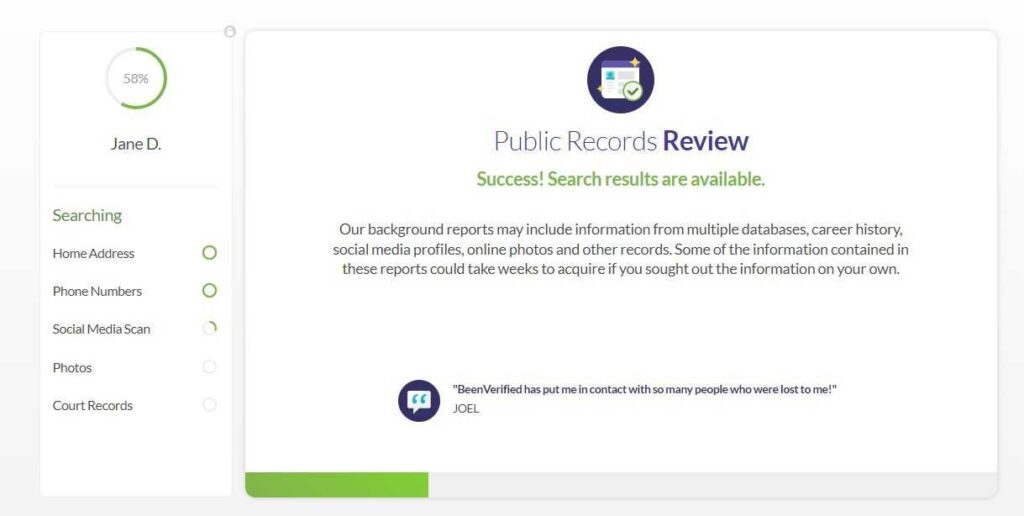 BeenVerified is a paid service. Their plans include a $1 trial period, a $26.89 monthly subscription, and a 3-month membership of $52.44.
Finding Someone on Fansly By Phone Number
If you have someone's phone number, it is possible to use this to find out if they have a Fansly account.
Fansly does not offer a direct search feature based on phone numbers. Still, you can utilize alternative methods and techniques to increase your chances of locating a specific user.
By utilizing the power of reverse phone number lookup, it is possible to discover the Fansly account of someone using their phone number.
Phone number lookup tools like Instant Checkmate can help uncover essential information about individuals.
To use Instant Checkmate's reverse phone lookup, follow these steps:
Step 1: Access the Instant Checkmate website.
Step 2: Look for their reverse phone lookup feature.
Step 3: Enter the phone number of the person you want to find.
Step 4: Initiate the search.
Step 5: Review the results.
If you need to create an account, Instant Checkmate has a special offer of $1 for five days and a recurring membership fee of $35.12.
And if you're looking to find a Fansly user without a phone number, another practical approach is to search for them using their email address.
Find Fansly User By Email
Finding Fansly users by email is possible through reverse email address lookup tools.
Reverse email address lookup tools like TruthFinder can access millions of public records to help you with your search.
TruthFinder is designed to help individuals gain insight into the background and history of people they interact with.
The platform employs state-of-the-art security measures to protect user data and maintain a safe browsing environment.
Follow the steps below to search in TruthFinder:
Step 1: Go to the TruthFinder website.

Step 2: Locate their reverse email lookup feature.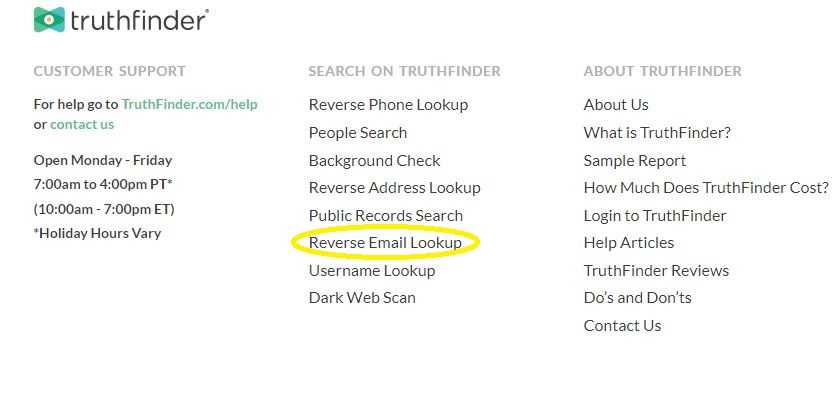 Step 3: Enter the email address you'd like to look up on the search bar.

Step 4: Click the "Search" button.

Step 5: Any available Email Reports will appear in the search results.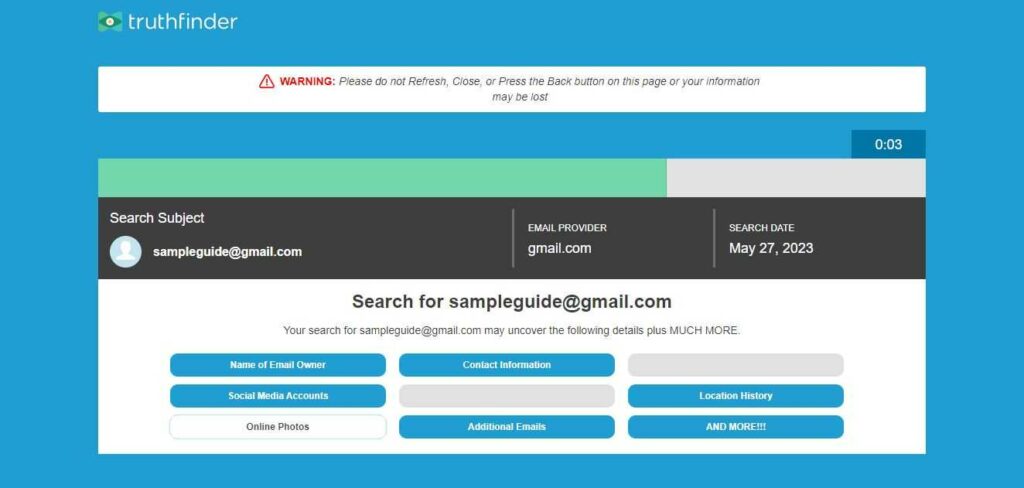 Step 6: If you're not a TruthFinder member, sign up for a TruthFinder account before viewing a report.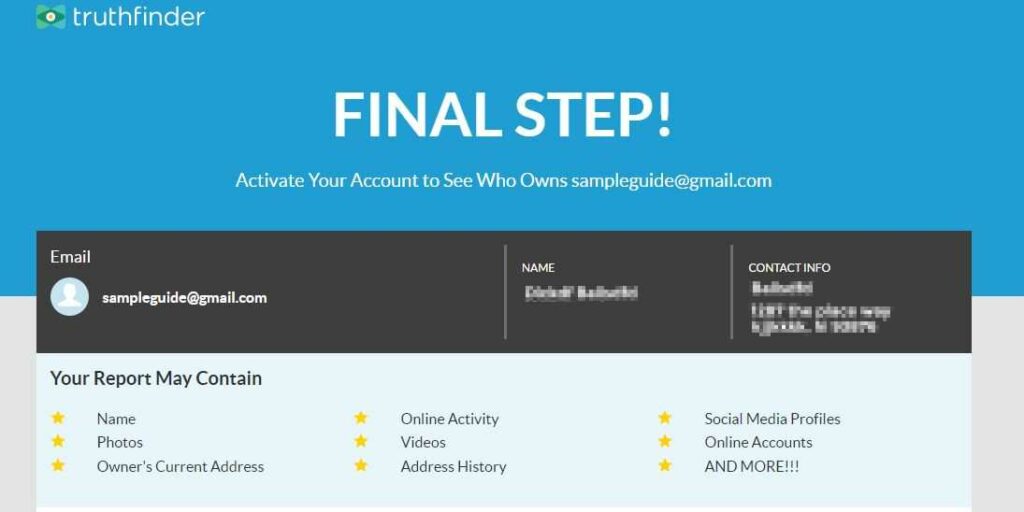 Step 7: If you already have a TruthFinder membership, log into your TruthFinder account and navigate to the search bar on the home dashboard.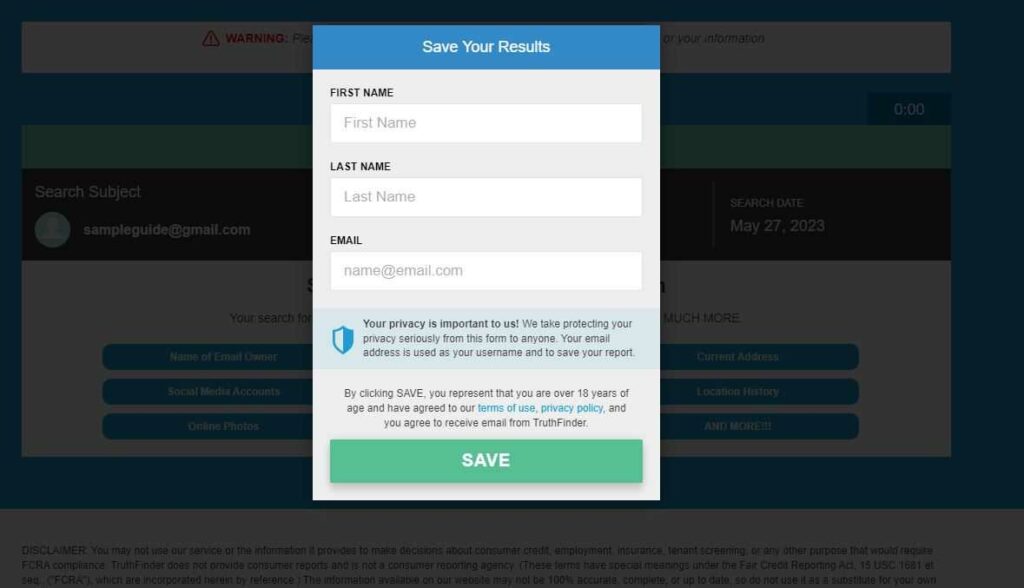 Step 8: In an email report, you may find the owner's name, additional contact details, possible images, social media profiles, and more.
TruthFinder has three membership plans ($1 trial, bi-monthly, and monthly) with different payment structures, and a reverse email lookup plan is $29.73 per month.
Find Someone on Fansly By Image
If all you have is a photo of the person you're trying to find on Fansly, it is still possible to get your desired results.
By performing a reverse image search, you can find the Fansly profile associated with the image and discover more content from that individual.
You can use Social Catfish for this. Social Catfish can give you insights and information about the person behind the image, giving you a complete picture of their online presence.
Execute the following sequence to use Social Catfish reverse image lookup feature:
Step 1: Go to the Social Catfish website.
Step 2: Choose the "image" feature tab.
Step 3: Click the "browse and upload an image" button.
Step 4: Initiate a search and wait for Social Catfish to work its magic.
Step 5: Review the search results.
Step 6: View and compare images to get the answers you're looking for.
While some of their data is free, Social Catfish's services cost $5.99 for five days and a $26.99 monthly fee afterward.
Now that you have examined the process of finding Fansly users based on their images try shifting gears and exploring an alternative approach: locating Fansly users by their geographical information.
How To Find Someone On Fansly By Location
It is also possible to find someone on Fansly using their location. The platform offers an option for users to search by location.
To do that, you can follow these steps:
Step 1: Visit the Fansly website, and log into your account.
Step 2: Click the search box and enter the exact location or zip code of the area you want to search for.
Step 3: Fansly will display the results matching your location criteria.
If those did not yield enough results, you can utilize the dropdown menu next to the search bar to filter your results based on various factors, such as location.
Not all Fansly users disclose their location on their profile so the search results may vary in accuracy and completeness.
Bottom Line
Fansly is a popular subscription-based platform that allows creators to share unique content with their fans. While similar to OnlyFans, Fansly has its unique feature and user base.
Remember to practice caution when looking up someone on these accounts. You might be surprised by the things you will discover.