VPN Statistics for 2022 - Keeping Your Browsing Habits Private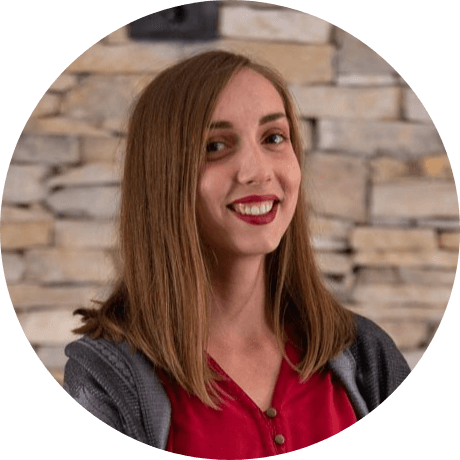 Updated:
Jan 20,2023 January 20,2023
DataProt is supported by its audience. When you buy through links on our site, we may earn a commission. This, however, does not influence the evaluations in our reviews.
Learn More.
The modern web is eroding personal privacy at an alarming rate. Huge corporations are selling data for profit. Hackers are stealing information. Governments are spying more than we realize. It's more important than ever to keep your sensitive information safe.
Your life doesn't have to be an open book. VPN technology can help you keep your private information private. Word is spreading fast. VPN statistics show that more and more are taking the VPN plunge and protecting their privacy.
Check out the stats on internet usage below to learn more about the prevalence of VPNs and the state of internet privacy in 2022.
Virtual Private Network Statistics - Key Findings
31% of internet users worldwide have used a VPN service.
62% of all VPN users are male.
More than 56% of all VPN users access Netflix each month.
About 39% of VPN users are between the ages of 16 and 24.
43% of people globally feel that they lack control over their personal information.
VPN Usage Statistics
The VPN industry is expected to reach $31.1 billion this year.
(Statista)
The size of the world's national VPN markets has been on a constant rise. In 2016, the overall worth of the VPN industry was $15.64 billion. While the average increase in the past several years was around $2.5 billion, 2021 projections see the market worth $31.1 billion with a $4.5 billion year-over-year increase.
Approximately 90% of all VPN services are offered by companies founded after 2005.
(ACM Internet Measurement Conference 2018)
One of the more interesting VPN facts - almost all of the existing companies providing VPN services were nonexistent before 2005. In fact, 45 out of 50 surveyed VPNs were founded after 2005, which indicates the exact time privacy concerns rose among internet users around the globe. Some of the best-known VPN services founded during that time are still going strong today, including IPVanish, StrongVPN, and Ironsocket.
More than 31% of all internet users rely on VPN services.
(SurfShark)
SurfShark's statistics about internet users reveal that VPN usage around the world has been steadily increasing, especially after the adoption of smartphones and the increase in internet usage for purposes such as business transactions and remote work.
About 62% of all VPN users are male.
(Statista)
Global VPN users statistics reveal clear discrepancies between genders. Only 38% of VPN users in the world are women. Worldwide, only half of VPN users employ the technology as often as once a month. Among them, 60% are men, and 40% are women.
About 39% of all VPN users are aged 16 to 22.
(Global Web Index)
The demographic-based GlobalWebIndex VPN usage data shows that approximately three quarters, or 75% of all users, are younger than 37, indicating that older generations are not that well-versed in the technology. The same internet user statistics indicate that about 25% of all VPN worldwide users belong in the 38-55 age group, and 16% are older than 55.
More than half of all VPN users use it to protect their privacy on public Wi-Fi.
(Statista)
Some 54% of all desktop VPN users and 57% of mobile VPN users use the service to protect their devices on public Wi-Fi. Only 22% of users employ VPN to access entertainment content, according to the latest VPN usage statistics. Users also employ VPNs to access social networks and news services or to remain anonymous while browsing the internet. Accessing files, sites, and services at work is in fourth place, and communicating with friends and family abroad closes out the top five uses.
Protect privacy on public Wi-Fi - 51%
Anonymous browsing - 44%
Secure communication - 37%
Access restricted sites - 23%
Access better entertainment - 22%
Access sites when at work - 22%
Avoid bandwidth throttling - 21%
Hide browsing activity from the government - 21%
Access censored content - 18%
Get discounts when shopping online - 18%
Access Tor browser - 14%
More than 77% of all VPN users buy digital content each month.
(Global Web Index)
Internet statistics reveal that among VPN users who pay for digital content each month, 33% of them are doing so in order to download music. Second place, 27% is split between three monthly purchases: music streaming services, movie or TV streaming services, and mobile apps.
Among VPN users who employ the service daily, 64% are mobile users.
(Global Web Index)
Among VPN users who employ the service daily, 62% are desktop users while 64% are mobile users. VPN user statistics reveal that while desktops are still the preferred option, mobile users are now much more active on a daily basis.
Among users accessing VPN services four to five times a week, desktops are in the lead by 2% (15% compared to 13%). The same goes for users who are active two to three times a week (14% on desktops, 11% on mobile).
With 17% of all usage, desktop computers are the most used device for VPNs.
(Global Web Index)
Monthly VPN usage statistics from 2017 show that desktops are ahead of smartphones and tablets, but the gap is closing pretty fast. Computers and laptops are losing ground, and smartphones are already at 15% monthly usage, while tablets lag at 7%. VPN trends like this one will hardly be reversed, so a more mobile-oriented industry seems to be a certainty in the next decade.
More than 56% of all VPN users access Netflix each month.
(Global Web Index)
Netflix VPN stats unambiguously show that users outside of the United States are interested in watching American TV shows. VPN statistics by region tell us that five out of every ten users of VPN services are circumventing region-locked content to stream Netflix, indicating that tens of millions of people use it for that purpose.
This becomes evident when we look at Canada or Mexico VPN users. In both countries, 49% of all VPN users confessed to using VPN for Netflix streaming. Brazil, at 37%, is in third place, with the UK, Ireland, and India right behind them.
47% of users are at least semi-regularly using VPNs when traveling abroad.
(Global Web Index)
Global internet access statistics prove that tourism and business-related traveling abroad are fueling VPN adoption. This is especially true for those flying in the Asia-Pacific region and other regions of the world where various restrictions are routinely imposed on internet users, and where VPNs are an essential tool to stay connected.
61% of Indonesian internet users employ a VPN.
(Global Web Index)
Asian VPN adoption is much higher than in the rest of the world. With the mass use of VPN in Indonesia, the country stands firmly in first place in global VPN usage. India follows closely behind with 45% VPN usage in 2021. The third place goes to Saudi Arabia, which currently has a 44% VPN usage rate, according to global web users statistics.
The Asia-Pacific region leads the world with 35% VPN usage.
(Global Web Index)
Data from a VPN usage survey shows that countries in the most developed parts of the world are less likely to use a VPN regularly.
For instance, overall VPN usage figures show Asia is tied with the Middle East and Africa at 35%, followed by Latin America with 31%. Europe (24%) and North America (25%) both lag with VPN usage. Only when we look at the user statistics that focus on their age the numbers change, as both Europe and North America jump to 21% usage among 16- to 24-year-old users.
Asia Pacific 30%
Latin America 23%
The Middle East & Africa 19%
Europe 17%
North America 17%
VPN Cybersecurity and Privacy Statistics
About 74% of Americans have limited their internet use due to privacy concerns.
(TrustArc, National Cyber Security Alliance)
US internet usage statistics show that internet users in America are becoming more cautious about sharing their data online. Out of 74% of users who said that they limit their internet use, about 51% have done so by not clicking on ads, 44% withheld personal information, and 32% haven't downloaded an app or product due to privacy concerns. What's more, out of all internet users in the USA who stopped using a website or mobile app, 47% said they did so because they were asked to provide too much personal information.
43% of people globally feel that they lack control over their personal information.
(McAfee)
Internet use statistics point to a growing feeling of helplessness among a large percentage of internet users worldwide. Almost half of the people surveyed said that they feel like they have no control over their data, while 33% weren't sure that they could control the way companies collect their personal information.
61% of Americans say they would like to do more to protect their privacy.
(Pew Research Center)
Six out of ten Americans feel like they need to do more to protect personal information and sensitive data on the internet, according to online privacy statistics. Users are increasingly distrustful of governments and social media networks. In fact, 64% of Americans support more regulation on advertisers, saying that current laws are not protecting their privacy well enough.
More than 91% of Americans believe that people have lost control over how personal information is collected.
(Pew Research Center)
In recent years, the pervading feeling of powerlessness regarding the erosion of online privacy has left the vast majority of Americans believing that they have no control at all over how their information is being used. According to internet privacy statistics, about 80% of social media users expressed their concerns about advertisers and businesses accessing their data. Only 9% were confident that social media companies protect their data.
The cost of cybersecurity in the United States jumped by 25% in 2020.
(Accenture Security)
Accenture Security surveyed 4,644 executives of companies with annual revenues of $1 billion or more from 16 countries around the world. Almost one quarter of them reported that, in just one year, the cost of fighting cybercrime increased by 25% for their organization. Statistics about the internet reveal that three cybersecurity protection areas with the largest cost increases are security monitoring, network security, and threat detection.
There were more than 4.9 billion fraud attacks in 2020.
(ThreatMetrix)
Arcose Labs' Fraud and Abuse Report for the first quarter of 2021 states that only 11% of total cyberattacks in 2020 were carried out directly by humans. The rest were bot attacks. In the last quarter of 2020, mobile attacks accounted for 16.2% of all attacks compared with 83.8% attacks on desktop transactions. The same statistics on internet usage also indicate that the media industry has the highest proportion of mobile attacks.
93% of cybersecurity professionals are concerned about cloud security.
(Cybersecurity Insiders)
Out of 93% of tech professionals who have expressed concerns about the safety of private and business cloud data, 38% are extremely concerned while 37% are very concerned, showing that the threat is becoming a real crisis.
FAQ
VPN stands for virtual private network. It is a method of creating a secure connection to another network over the internet. VPNs were originally created to allow access to business networks from home, but they have since grown in popularity and have been widely adopted.
Statistics of internet use tell us that these virtual private networks are most commonly used to bypass internet censorship and access region-restricted websites. VPNs are also used to provide a layer of protection and security that shields browsing activity from providers and other prying eyes. They are also popular tools for increasing your safety while torrenting, as VPNs can let you obtain an IP address for any gateway on the network, easily making it appear as if you are using the internet from another country.
Is getting a VPN worth it?
Statistics on internet privacy and security levels reveal that our private data and browsing histories are not safe. They can be sold or given to the police and other government authorities - and that's before we consider the rising tide of cybercrime. This means that protecting yourself by using a VPN has never been more important.
We live in an age in which internet usage around the world is rapidly rising, but important issues like political dissidence and freedom of speech are being challenged by censorship at an even faster pace. In a future where anyone can access your most personal information and online history, freedom will be the thing that gets diminished first. That is why VPNs remain the best choice right now for protecting your private information.
What is the best VPN service?
There isn't a single correct answer to this question. Different providers serve different people's needs better, so choosing the very best VPN becomes a subjective experience that cannot be simply quantified.
Still, some companies have distinguished themselves on the VPN market and boast a combination of excellent service and customer trust: ExpressVPN, NordVPN, Watchguard VPN, KeyVPN, IPVanish, and TunnelBear, among others.
VPNs are perfectly legal in most countries, but with the loss of personal freedom in authoritarian regimes, this technology can go into a gray or even illegal area. That is why countries like China, Turkey, Iraq, UAE, North Korea, Iran, and Russia are prohibiting or discouraging the use of VPNs. It is unlikely that a foreigner who uses a VPN in any of these countries will end up in any legal trouble. Still, it is recommended that you turn off your VPN when traveling to countries where VPN is illegal, just in case.
Cybersecurity statistics convincingly demonstrate that VPN services are becoming more important as we shift toward online shopping, socializing, and networking.
Can you be tracked if you use a VPN?
VPNs encrypt internet traffic. In general, no one can trace what you are doing online, since every file from a web server is encrypted by the VPN before its sent to you. This means that the only thing a web server can see is the address of the VPN server. The only way to track you is if the provider reveals your identity after getting pressured by the police or other government officials. Among all the VPN statistics, facts, and interesting tech details, it is always of utmost importance to understand that a virtual private network does not make the VPN user invisible or free to engage in cybercrime. This is a technology that was created to protect privacy, not hide criminal activity.
Leave your comment
Your email address will not be published.*