Gaming Statistics: From the Depths of Spacewar to the Peaks of Fortnite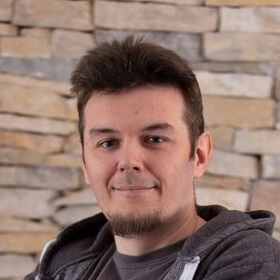 DataProt is supported by its audience. When you buy through links on our site, we may earn a commission. This, however, does not influence the evaluations in our reviews.
Learn More.
The creators of the first known video game to be played at multiple computer installations had no idea they had become pioneers in one of the biggest industries of the 21st century. The year was 1962, and the MIT students created Spacewar! Fast-forward several decades later, and video games are on almost every device that has a built-in screen. Gaming has officially become mainstream, launching lucrative and exciting careers.
But navigating this complex world of avatars and pixels is no easy task. That's why we compiled the best and latest gaming statistics.
Key Gaming Statistics
Video game industry earned $120 billion in 2019.
There are nearly 2.5 billion gamers around the world.
An average gamer is 33 years old.
Minecraft is the best-selling game with 118 million copies sold.
Grand Theft Auto V is the highest-grossing game, earning more than $6 billion.
Gaming Industry Statistics
The video game industry earned $120 billion in 2019.
(Super Data)
Throughout the last decade, the gaming industry has steadily outpaced its counterparts in the movie and music businesses in terms of revenue. In 2019, video games remained the most profitable entertainment sector. Video game industry revenue comes from both game and hardware sales but also includes in-game transactions made by players of premium and free-to-play titles.
The US is the most lucrative video game market worth $36.9 billion.
(Newzoo)
China held the top spot as the world's largest gaming market by revenue since 2015. But in 2019, the US dethroned the Chinese and became the number one country for the gaming industry. Changing trends and the arrival of new generations are expected to inject fresh excitement into the business.
Analysts predict gamers will be spending $196 billion annually on video games by 2022.
(Newzoo)
Speaking of excitement, there are a lot of reasons for developers of upcoming games to rub their hands together. Video game sales statistics show that annual spending on games is on the rise. The new console generation is right around the corner followed by an avalanche of new releases that gamers are expected to swoop up and play on their brand new hardware.
Mobile gaming is the most successful gaming segment, earning $64.4 billion in 2019.
(Super Data)
As the world braces for a console war, another battle is brewing among developers of mobile games. Gaming statistics for 2019 show that mobile games earn more than half of the total video game revenue. Mobile games now have aggressive marketing and advertising campaigns on television, in cinemas and even during the Superbowl.
The virtual reality market earned $5.7 billion in 2019 and is continuing to grow.
(Super Data)
While it's still a novel concept, VR is steadily finding its way into many homes. In 2019, Facebook released two VR headsets, Oculus Rift S and Oculus Quest. The latter quickly became a hit due to its completely standalone nature and low price of $350. A total of 2.8 million standalone VR headsets were sold in 2019, but the market for PC-based VR is also growing stronger. Valve has seen tremendous success with its Index VR headset. The device sold out almost immediately after its launch despite the $1,000 price tag.
The PC games market earns almost twice as much as the console game market.
(Super Data)
PC gaming vs console gaming statistics made for an interesting comparison. The biggest surprise was the $29.6 billion in earnings by PC games compared to $15.4 billion by console games. These stats include both paid games, also known as premium games, as well as free to play titles that end up with higher earnings due to a bigger player base. Contrary to popular belief, PC gaming's market share is quite large. That's why one of the biggest online stores, Steam, offers tens of thousands of PC games and has 10+ million concurrent users at any given time.
Free-to-play games account for 80% of all game revenue.
(Super Data)
Some of today's most popular video games are free, with optional in-game purchases offered along the way. This monetization model has proven to be highly successful. Gamers will gladly support a game they spend a lot of time with by purchasing various doodads. Modern free-to-play games offer character customization items, experience, and point boosters, even power-ups for as little as a couple of cents. The players that end up spending a lot of money on games are usually referred to as "whales," and they are the ones that support the game in the long run.
Asia is the biggest free-to-play market, earning $54 billion for the gaming industry.
(Super Data)
There is no continent more lucrative than Asia when it comes to the mobile gaming industry. Statistics for 2019 underscore the continent's dominance of the gaming market. Asia is home to nearly half of the world's population, and many of its inhabitants play games on their phones or consoles. Most are more than ready to dish out cash to enhance their experience. North America generated the second-highest revenue for free to play games of $16.5 billion, while Europe recorded $11.5 billion in earnings.
Fortnite was the most successful game in 2019, generating $1.8 billion in revenue.
(Super Data)
Fortnite is one of the most popular games and a pop culture phenomenon. It boasts more than 140 million players on PC, consoles, and smartphones. Fortnite is essentially a free game, but players are given the option to purchase costumes (skins) for their characters as well as a multitude of emotes, dances, stickers and whatnot to make them feel unique in this vast community. Fortnite also introduced many crossover events, including Star Wars and Marvel movies as well as premium seasonal passes that offer additional unlockable cosmetics if the player completes predetermined challenges. Many believe this game will continue to dominate the charts in 2020.
FIFA 19 was the year's highest earning premium game with $786 million in revenue.
(Super Data)
In some corners of the globe, there is nothing more important than soccer. Every year, EA Sports releases a FIFA game, offering soccer fans a chance to experience the thrill of the sport in the comfort of their homes. Not only do these games sell millions of copies, but players end up spending additional cash through an in-game shop, collecting virtual cards and assembling their dream teams. Premium gaming statistics show that this genre isn't as lucrative as the free to play games, but the earnings are still impressive.
With 155 million units sold, PlayStation 2 is the best selling console of all time.
(Wikipedia)
Released in 2000, Sony's PS2 took the world by storm and is now sitting at the top of the console sales charts. Hundreds of amazing games that became loved by millions around the globe were released for this platform. Sitting right behind PS2 is Nintendo DS with 154 million units, followed by GameBoy, another Nintendo handheld, with 118 million units sold. But PlayStation 4 is catching up quickly with 106 million units sold.
North America was the biggest console games market in 2019, earning $7.5 billion.
(Super Data)
PlayStation 4 and Xbox One are at the peak of their popularity and will soon be replaced by newer, shinier consoles. If past experiences are anything to go by, this is the period when the most interesting games are launched. The gamers in the US and Canada spent $400 million more on gaming in 2019 than the previous year. Meanwhile, European console gamers spent $4.6 billion on games, while their counterparts in Asia spent a mere $0.6 billion.
PC games earned $2.4 billion in Europe during 2019.
(Super Data)
Europe continues to be the biggest PC gaming market. Gamers on this continent have shown their support for premium or pay-to-play PC games, purchasing them in stores or through digital storefronts like Steam. PC gaming statistics also reveal that North American gamers spent $1.4 billion purchasing PC games throughout last year, spending a little less than in 2018. The figures show that computer games are still going strong, and PC gaming isn't dead yet.
Only 17% of games sold during 2018 were physical releases.
(Entertainment Software Association)
Internet usage statistics show that games have been gradually moved from discs to digital downloads. Today, most gamers simply fire up their console, open its digital store, buy the game and install it. Some experts believe gaming will move even further toward "instant on", with companies like Google, Sony and Microsoft offering instant streaming without the need to actually have game files on your console.
29% of gamers pay for a subscription to a game or a gaming service.
(Entertainment Software Association)
With the rise of online gaming, developers began exploring new revenue streams. One of those is paid subscriptions, often employed by Massive Multiplayer Online games like World of Warcraft where a player pays an additional monthly fee aside from purchasing the game itself. Other services like Xbox Live and PlayStation Plus offer access to multiplayer features of console games as well as additional features like cloud saves, exclusive content, discounts and even free games to boot. Online gaming industry statistics show that a significant portion of the gaming population is supportive of these models.
For 66% of the gamers, price is the most important factor when purchasing a new game.
(Entertainment Software Association)
Buying a new game is no easy task. There are so many new releases popping up every month, and games don't come cheap. Most console games will set you back around $60. So gamers have their own ways of choosing what to get first, how to get information on new titles and whether to buy the game at all. Video game news outlets no longer have a significant impact, but the visuals are still important.
Gamer Demographics
There are nearly 2.5 billion gamers around the world.
(Statista)
According to the latest video gaming industry statistics, one in three people around the world play video games. Whether they're on their PCs, consoles, or smartphones, billions are enjoying these games at home, during their daily commutes or with friends. This number is set to rise to 2.7 billion during the next two years, especially with the next generation of home consoles.
An average gamer is 33 years old.
(Entertainment Software Association)
There has always been a misconception about gamers being kids. While plenty of children and teenagers do play a lot of video games, the average gamer in the US is in his thirties. These gamers have been playing for 14 years on average and are usually the person with the highest number of game purchases in any household.
Gamers account for 65% of the adult population in the US.
(Entertainment Software Association)
Gaming statistics show that gaming has become a mainstream activity. It is no longer considered nerdy or underground. Today, the majority of the adult US population is playing video games, whether in front of their TVs or on their smartphones. Video game developers responded by catering to increasingly broader tastes so that everyone can find their niche.
46% of the American gamers are female.
(Statista)
Gaming is no longer just for boys. It hasn't been for many years now. Over the past decade, the gender ratio has become closer to equal. In 2019, 54% of the gamers in the US were male. But the growing number of female gamers serves to underscore the gaming industry's universal appeal.
Action and shooter games make up for almost half of all video games sold in the US.
(Statista)
Gamers love action, and it's no surprise that explosive titles with plenty of shooting are the most played games. The action genre is the best seller in the US, accounting for 26.9% of all video game sales. Meanwhile, the shooter genre accounts for 20.9% of all game sales.
63% of gamers play multiplayer games.
(Entertainment Software Association)
It's in our nature to be competitive or just gather around friends for a nice evening of Mario Kart and other party games. Whether it's couch co-op or online gaming, statistics show that gamers like playing with others. With today's increased Wi-Fi bandwidth, modern games don't even require you to bring your friends over and can even help with finding new friends across the world.
49% of adult gamers own a console.
(Entertainment Software Association)
For many, consoles are synonymous with gaming. It has become quite common to see more than one game console hooked up to the TV in many American households. This is why the video game market is centered around console players. Consoles are also known as Plug and Play devices, requiring nothing more than flipping the switch and inserting a disk or a cartridge to start the game.
In 91% of the cases, adults purchase games for their household.
(Entertainment Software Association)
As previously mentioned, adults make up the bulk of the gaming population. Since they also manage the household finances, they are the ones responsible for video game purchases in most cases.
Biggest Games and Popular Gamers
With 140+ hours of main story content, Monster Hunter Freedom Unite is the longest video game ever made.
(How Long To Beat)
In an effort to satisfy the gamers' love for long games, most of today's popular video games are epic experiences often spanning dozens of hours. Each Monster Hunter game is already an elaborate and lengthy saga. But the game's version for Sony's PlayStation Portable console takes things a step further where completing every mission in the game takes at least 455 hours. The only non-multiplayer game that comes close is 2002's The Elder Scrolls: Morrowind, which is famous for its runtime of 350+ hours.
The Legend of Zelda: Ocarina of Time is the highest rated video game of all time with an average score of 99/100.
(Metacritic)
In 1998, this highly anticipated sequel to The Legend of Zelda franchise took the world by storm. Nintendo 64 console was at the peak of its popularity, and Ocarina of Time introduced several revolutionary elements to the beloved series. Both gamers and critics praised the game as it received top scores and the Game of The Year award. According to Metacritic's statistics,the gaming world is yet to see a game as highly praised as this one. It's pretty much a perfect game. Sitting just below with a score of 98/100 each are Tony Hawk's Pro Skater 2, Grand Theft Auto 4 and SoulCalibur.
With a Metacritic score of 93/100, Resident Evil 2 is the highest rated game of 2019.
(Metacritic)
In 2019, we were treated to many amazing games like Sekiro, Control, and even indie darling Disco Elysium. But the remake of the 1998 Resident Evil won over the gaming world. This wasn't just a simple remaster taking the existing assets and upping the visual fidelity. Rather, it was a complete overhaul of the game. Gamers really appreciated the level of detail Capcom put into this game. The only two games that matched the score of Resident Evil 2 were re-releases, Divinity: Original Sin 2 for the Nintendo Switch and Red Dead Redemption 2 for PC.
With 180 million units sold, Minecraft is the best selling video game of all time.
(Wikipedia)
Some call it "virtual LEGO bricks". Others call it weird. But everyone can agree that Minecraft is one of the best PC games of all time. Released in 2011 by Mojang, Minecraft had a huge impact on pop culture. With more than 480 million active players (paid and free version combined), it's also the most played game in the world. Tetris is the second best-selling game with 170 million copies, while Grand Theft Auto V is in third place with 115 million copies sold for PC and consoles.
Grand Theft Auto V is the most profitable game of all time, earning $6 billion since its launch.
(MarketWatch)
Statistics on video gaming wouldn't be complete without mentioning Grand Theft Auto. GTA games have always been massively popular, but the fifth installment in the series surpassed everyone's expectations. In April 2018, Rockstar Games announced that the game sold 90 million units, becoming the most profitable entertainment product in the world. No other game or movie could come even close to what GTA V accomplished across the PC ecosystem and two console generations.
944 million people watched gaming video content in 2019.
(Super Data)
In recent years, gaming has become more than just playing video games. It includes watching streamers, YouTubers and following all of the latest Esports events. Video platforms like YouTube, Twitch and Mixer have become the main place for gamers to watch this content. Whether it's just livestream shenanigans, video game awards or some of the biggest gaming tournaments, the number of fans is constantly growing.
With 74 million hours of watch time, League of Legends was the most popular game on Twitch in December 2019.
(TwitchMetrics)
Streamers on Twitch ended the year with a usual selection of popular PC games - League of Legends, Fortnite, Counter-Strike, and Grand Theft Auto. League was the most popular game on Twitch, followed by Fortnite with 59 million watch hours. The surprise hit Escape from Tarkov saw a massive viewership boost with 46 million hours, beating GTA V (38 million hours) and Counter-Strike: Global Offensive (32 million hours). Riot's MOBA game also had a high viewer count of 103,558 in just one month.
Minecraft was the most popular game on YouTube in 2019 with 100.2 billion views.
(YouTube)
Minecraft swept aside the competition on YouTube gaming statistics and charts. Fortnite got just over half of Minecraft's views with 60 billion, while Grand Theft Auto amassed 37 billion views in 2019. Free mobile battle royale title Garena Free Fire got 29.9 billion views, slightly more than Roblox with 29.6 billion views.
Counter-Strike: Global Offensive is the most popular game on Steam with 650,000 concurrent players.
(Steam)
On Steam, the most played games are not always the hottest, newest titles. Valve's CS:GO is nearly eight years old but still manages to reach nearly one million daily players during peak hours. Other free to play PC games like Dota 2, Team Fortress 2 and Destiny 2 are constantly in the top 10 most popular Steam games.
The gaming video content market earned $6.5 billion in 2019.
(Super Data)
Twitch managed to beat YouTube last year when it comes to gaming video content. According to gaming statistics, its revenue was $1.54 billion, while YouTube's was $1.46 billion. Mixer has only managed to capture 1% of the video market even though the company signed several exclusive deals with popular streamers, some of which include Ninja and Shroud. But as it turns out, star power is not enough for a platform to truly take off in the current market. Viewers are too loyal to Twitch, at least when it comes to live gaming content.
Tyler "Ninja" Blevins is the richest gamer worth $15 million.
(Appreciation Engine)
This blue-haired gamer is the world's biggest Fortnite star, and his success is intertwined with global video games' popularity. Ninja, a former professional Halo player, found his audience among Fortnite fans and quickly rose to the top of the Twitch charts. He later managed to become the most popular streamer on the planet, which prompted Microsoft-owned Mixer to offer him an exclusive contract in the summer of 2019 for an undisclosed amount. He now has 2.7 million viewers with an average of 12 thousand concurrent viewers during each of his streams.
The richest pro gamer is worth $4.3 million.
(Appreciation Engine)
Esports is no longer considered to be a funny word but a legitimate career for many young people. In this branch of the video game industry, revenue comes from both prizes and sponsors. For Kuro "KuroKy" Takhasomi, professional gaming paved the way to becoming a young millionaire. He is considered to be one of the best Dota players of all time, winning more than 30 international tournaments. Takhasomi is currently playing for Team Liquid and is one of the three players that participated in every Dota International so far.
The International 2019 had the biggest prize pool in Esports history with over $34 million.
(Esports Earnings)
Video gaming statistics are mind blowing when it comes to Esports and tournament prizes. For several years in a row, the biggest Dota 2 tournament has also been the biggest event in all of Esports. The 2019 edition saw its largest prize pool to date, more than $34 million, and a hefty $15.6 million prize for the winner. In fact, The International took the first 5 spots on the global Esports list of tournaments, with only Fortnite World Cup 2019 coming close with a combined $30 million prize pool across two disciplines.
FAQ
What percentage of the world are gamers?
A third of the world's population, 2.4 billion people, are gamers. It is a global industry that makes it incredibly easy to jump in and play your favorite game wherever you are in the world. The rapid growth of mobile gaming played an important role in spreading the "gaming bug" across the world with some of the biggest titles on the market being playable on any modern smartphone. It's no longer a question of how many people play video games, but rather how many more will become gamers.
Who are the richest gamers?
Tyler Blevis, also known as Ninja, is currently the richest gamer. The former professional Halo player is the most notable Fortnite streamer in the world, worth around $15 million. Other millionaire gamers are Dota 2 pro Kuto Takhasomi from Team Liquid, his team-mate Amer Al-Barkawi, Johan Sundstein from team OG and Ivan Ivanov from Team Liquid. Each is worth more than $3 million and won a multitude of international tournaments and leagues. They all made their careers on free to play PC games.
What is the longest game to beat?
Monster Hunter Freedom Unite is considered the longest single player game ever released. This latest installment in the Monster Hunter series offers more than 500 hours of play time and spans hundreds of missions.
What age are most gamers?
Gaming statistics show that most of the gamers in the US are between the ages of 18 and 35. The increasing age of the average gamer highlights the fact that this is no longer a hobby enjoyed exclusively by the young.
Leave your comment
Your email address will not be published.*