Incogni by Surfshark Review
An easy-to-use data deletion tool
DataProt is supported by its audience. When you buy through links on our site, we may earn a commission. This, however, does not influence the evaluations in our reviews. Learn More.
How many times have you encountered ads online that seem a little too personal, like they knew what you were looking for? That is, unfortunately, due to copious amounts of personal data search engines and social networks collect from us, only to sell it to third parties who then use it to bombard us with personalized ads. Or, even worse, use information gathered from data breaches.
According to some researchers, it would take 60 years to remove your data completely from the hands of the so-called data brokers. Or, you could get a tool that does that for you. That's why we've decided to look at Incogni, review it, and check whether it's really capable of assessing which companies the data should be removed from. We will also compare it to other similar tools, so read on to find out how to regain your online privacy.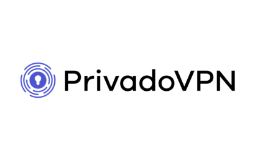 VISIT SITE
Starting Price:
$5.79/month
AVAILABLE ON:
KEY FEATURES:
Free trial: no
Customer support: email
Available in: US, UK, EU, CA, CH
License: monthly/annual
Database: 146+ data brokers
Data removal process: 30-45 days
Pros
Fully automated
Streamlined UI
Fair pricing
Tracks and resends data removal request
Provides information about severity of each data removal
Cons
No global availability
Basic customer support
With the coupon code INCOGNI60 starting the 27th of October until 4th of December the annual subscription of Incogni will be 60% OFF! The annual price is down to $55.58 which is only $4.63 per month.
What is Incogni?
Incogni is one of the latest and greatest tools from popular VPN makers Surfshark and is used for removing your data from companies that deal in data brokerage. It can remove your personal information and history of surfing habits, so data brokers cannot use them to create personalized ads or sell that information to third parties.
It is a fully automated software-as-a-service, requiring minimal setup and maintenance. The tool doesn't require any downloads, just a visit to Incogni.com where you can set up your user account.
Price
When registering your account at Incogni, you'll be prompted to subscribe to utilize the service fully. At the time of writing our Incogni review, the company offered two subscription options – monthly and annually. The pricing is pretty straightforward, without any tiers or other complicated plans that would confuse the customers.
A monthly subscription for Incogni costs $11.49, while an annual subscription is $69.48. Effectively, you get a 50% discount on the Incogni subscription if you decide to pay for the whole year instead of each month separately, bringing the price down to just $5.79/mo. Furthermore, by using the code INCOGNI60, you can nab a 60% discount for the annual subscription, driving the price down even further to a mere $4.63 per month.
There aren't any additional fees for this service, which is commendable. You can use your credit/debit card or PayPal account to pay for your subscription, and the website accepts payments in USD, EUR, GBP, and CAD.
The only downside for us is that there's no cancellation form on the website, so you'll have to email customer support to request further billing if you no longer wish to use Incogni.
Features
Incogni isn't the most complicated service around. You'll likely figure everything out during the registration, as the dashboard is very clean, and the whole experience is streamlined. In fact, the entire Incogni data removal process is automated and starts the moment you've completed the onboarding, so you're just left to monitor the software as it does its thing.
This service's main feature is sending data removal requests on your behalf. You don't need to initiate this process or manually adjust any parameters. The site does provide information on each data broker; it locates your information, gives a rating from 1 to 10 on how sensitive the data collected is, and shows what type of company has it.
You can also expand the information about each company to learn more about it, including how it usually handles the data it collects.
Signing up With Incogni
The signup process for Surfshark's Incogni is quick and easy. First, you'll need to provide an email address, preferably one you'd like to have scanned and removed from the grasp of data brokers.
The next step involves some personal information. You'll have to provide your legal name, address, and zip code. In short, all the information that usually gets sold to advertisers and other third parties that target you with Facebook ads.
You can skip this part of the process if you'd like to get familiar with the UI first, but the site will keep asking you to finish the registration.
After that, you will be presented with a legal document you'll have to sign to give Incogni the power of attorney digitally. Finally, the service will send you an email confirmation and guide you to the payment page.
Completing this part starts the service's scanner. Incogni uses an algorithm to determine where your data most likely is and that's how they determine to which data brokers to send the requests. Once that quick scan is complete, usually within a minute, Incogni will notify you of the number of matches and, thus, the companies that it will be sending official data removal requests to.
In our case, Incogni sent 117 official removal requests. The only thing left now is to wait for the "requests completed" number to go up as Incogni contacts data brokers and gets them to (hopefully) remove your personal data from their databases.
How Does Incogni Work?
So, what actually happens under the hood? While Incogni does have a list of data brokers, it doesn't contain information about the data they possess. This company isn't in the data harvesting business, which would clash with its core purpose. It does use cookies, but just to keep you logged in, not to chart your online habits.
The information you're entering during signup is critical here. Instead of holding a collection of personal data, Incogni compares the data you've entered with what the data brokers are gathering. For example, if a company doesn't collect physical addresses, the algorithm will exclude it from the query.
At the time of writing this review of Incogni, the company had a list of over 145 data brokers. It's constantly expanding this list – that's why the whole subscription-based system exists in the first place – so, over time, you might see the service increasing the number of sent requests.
Once the algorithm determines which brokers it needs to contact, it will send data removal requests to each of them. While you don't get to see the back and forth in the emails or need to contact data brokers yourself, the website will keep track of the status of each appeal.
Each can have four statuses:
Not Started – Incogni is yet to send an official request.
In Progress – email has been sent and is awaiting a response.
Rejected – a data broker refused to process the request and delete the data.
Completed – a data removal request is fully processed, and the broker sent a notification about the data deletion.
The "Rejected" status also appears if the company Incogni contacted doesn't have any information on you.
UI and Ease of Use
One of the main Incogni features is the detailed view of each data removal case. Clicking on any of the numbers on your dashboard, you'll get an overview of the selected cases and additional information about those particular data brokers. The same screen is available by clicking on the "Detailed View" menu item from the top bar.
This screen presents data in several columns. First, there's the name of the company that harvested the data, followed by the 1-10 score of how sensitive the data collected is. Additionally, the numbers are color-coded, with green being the least amount of data collected, followed by orange and finally red for the most egregious data harvesters.
Next, the Incogni dashboard shows what type of data collection company each of the shown data brokers is – for example, whether they're a marketer or a people search engine. This is followed by the current status of the deletion request and a short description of the company. Clicking on any row extends the information, including additional info about that particular type of data collection.
We'd go as far as to call this the most important part of Incogni. The dashboard is really just an overview of how many deletion requests the service has sent out and how many are processed or in progress. You also get a neat pie chart to show that, but that's really all there is to it.
As previously mentioned, using Incogni is incredibly straightforward, especially since it doesn't require user input beyond the initial registration. The whole point of this service is to automate the entire deletion request process, so you don't have to do it yourself.
That's why the UI is so streamlined and without any advanced options – they're simply not needed for the whole platform to work.
Getting Your Data Deleted Through Incogni
Incogni's team does the heavy lifting when it comes to communicating with data brokers. It will send and, if needed, resend the deletion requests, so you're not required to do anything after successfully subscribing to the service. In rare instances, you'll be contacted by data brokers, and we didn't have it happen to us while working on this review.
Unfortunately, you won't get any specifics of each Incogni data deletion process. The service just sends out requests for total deletion.
It's also a waiting game. According to Incogni's official documents, data brokers have 30 to 45 days to respond to data removal requests, and, you guessed it, they'll try to stall the process as long as possible.
Once data brokers get around to deleting your data, they will send a confirmation stating that the records have indeed been removed. Data brokers caught holding on to your records after they've sent the aforementioned confirmation will face steep fines, which makes sending false confirmations unprofitable for them.
That's why you're signing the Power of Attorney document at the beginning, so Incogni can enact data protection laws and regulations (like GDRP, CCPA, and PIPEDA) to force data brokers to remove the data when it resends the requests.
Luckily, it usually takes less than a week for the first reports to start rolling in. In our case, we've got 21 requests completed within the first 24 hours after signing up. Even if you have to wait for more than a month, Incogni's pricing model is fair, and you won't need to pay a lot of money until all your data is removed from brokers' databases.
How Does Incogni Compare to Other Data Removal Services?
Incogni
DeleteMe
Removaly

Database: 146+ data brokers
Available in: US, UK, and EU
Data removal process: 30-45 days

Database: 580+ data brokers
Available in: US
Data removal process: up to 3 months

Database: 61 data brokers
Available in: US
Data removal process:

Price: $5.79/month
Price: $10.75/month
Price: $9.95/month
Despite being a relatively new tool in this market, Incogni offers very competitive features compared to similar services. Its biggest strengths are, without a doubt, the low price of its annual subscription and availability. Usually, these services work only in the US, but Incogni can also help EU, UK, and Swiss citizens as well as Canadian folk.
Another advantage it holds over its competitors is that the company takes on the whole process of getting your data permanently removed. Incogni doesn't just send data removal requests, they also make sure the data is actually deleted and not reacquired later by the same data brokers.
To round off our review, let's look at how it stacks against the two most popular tools in the niche: DeleteMe and Removaly.
Incogni vs. DeleteMe
Launched in 2010, DeleteMe is a service with a far longer market presence than Incogni. That's why it is no surprise that it has a much more extensive list of data brokers from which it can request data removal – 580 vs. Incogni's list of 146+ brokers.
That said, Incogni's price is roughly 50% lower than DeleteMe's $10.75/month starting plan, but with DeleteMe, you can extend the license to more people in your household or company. Finally, by subscribing for two years, you'll be able to get some further savings.
Incogni vs. Removaly
Removaly is still a growing service. Currently, it works with only 61 data brokers, meaning that it's not as effective in removing your digital footprint as Incogni. It's also more expensive, but it has more thorough removal procedures as it scans for your data daily while you're subscribed to the service. Then, if it detects a match, it will request data removal again.
You can try Removaly completely free of charge, without having to enter your payment information at all. We always respect when services offer a proper free trial, so at least you're not risking anything when you sign up.
Incogni Customer Support
We're sad to report that the customer support at Incogni wasn't as comprehensive as Surfshark has gotten us used to with its VPN service. The service currently only offers email support, so you'll have to wait a bit to get a response as there's no live chat option.
You can also browse the Help section, which covers most of the service's features and answers many possible questions. It's not a replacement for live customer support, but it's at least something and, in most cases, will help you resolve the most common problems you might encounter.
Bottom Line
Keeping your private data truly private is getting harder each day, so it's great that there are services like Incogni that can help you regain at least some of your online privacy. With fair pricing, relatively quick request processing, and a very user-friendly usage experience, it's genuinely a service worthy of our honest recommendation.