Snapchat Username Lookup Guide
DataProt is supported by its audience. When you buy through links on our site, we may earn a commission. This, however, does not influence the evaluations in our reviews. Learn More.
Launched in 2011, Snapchat is now one of the biggest social media platforms, with 383 million active daily users. This platform helped users worldwide connect virtually and in real life.
Besides the filters, people like how Snapchat provides a unique username for everyone on the app. This lets you find someone and become mutual friends.
This article discusses three simple ways to find someone on Snapchat using a username. Read on to find out how.
How To Look For Someone On Snapchat Using A Username?
A Snapchat username is the simplest way to search for someone on the platform. However, there are times when simply typing a username in the search bar does not work in everyone's favor.
If you want to seek someone out on Snapchat, feel free to try these methods:
1. Use Social Catfish
Social Catfish is one of the most popular people search tools. It has 17 million reports running for around 200,000 satisfied customers. Over 100 countries worldwide currently favor this website.
This tool aims to help people avoid being "catfished." With a simple click, Social Catfish can help you find information on anyone — such as their email addresses, phone numbers, images, and social media profiles.
Here's how you can use Social Catfish to search for a Snapchat user:
Go to Social Catfish.
Click the Username icon and type the target person's Snapchat username.
Click Search.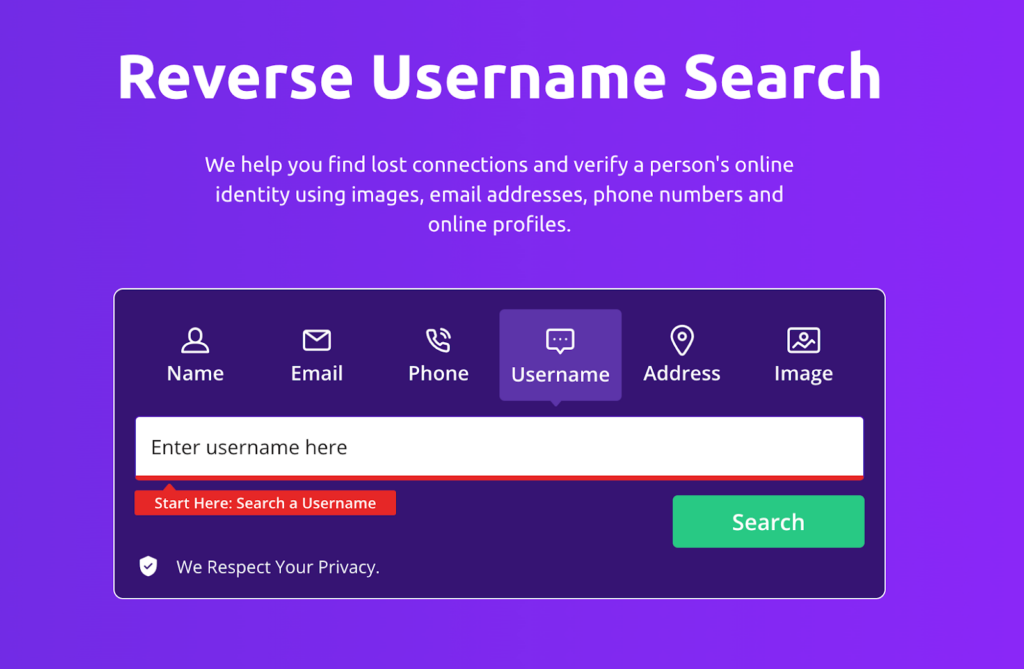 Look for the listing that best matches the person you're looking for.
Click See Complete Results.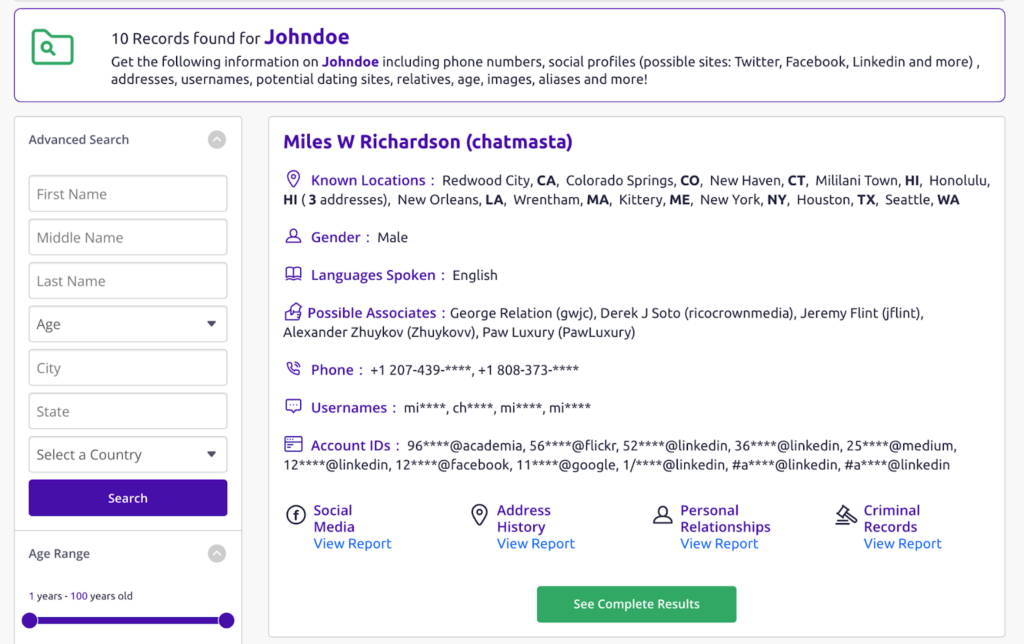 Besides its reverse username search feature, Social Catfish offers reverse image, email, and phone number lookups.
2. Subscribe To Spokeo
Another background check service that you can use for Snapchat username lookups is Spokeo. This website has 23 million monthly visitors worldwide and holds 12 billion records in its database.
You can also try them by following these steps:
On your browser, head to Spokeo's username search feature.
Enter the Snapchat username and click Search Now.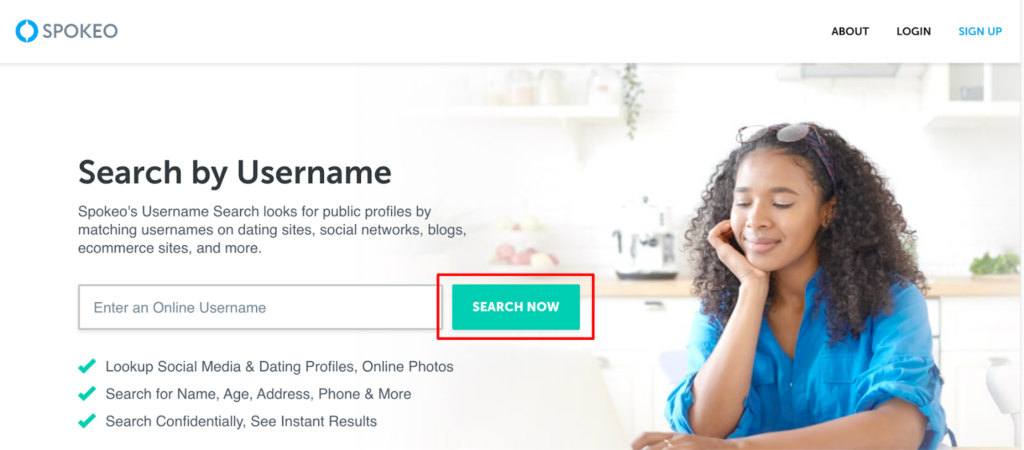 Wait for Spokeo to complete its scan.
Find the listing that matches the person you're looking for.
Click See Results to read Spokeo's report about your target person. Check for any details about their Snapchat profile.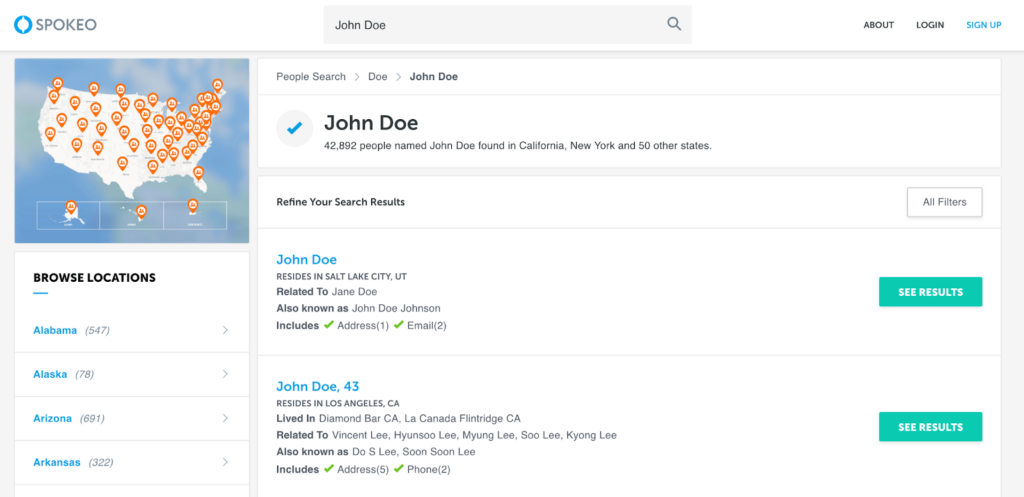 You can also use the site's filters to get more accurate results. Spokeo's free search only provides basic information about your target person.
If you're looking for a comprehensive report, subscribe to a Spokeo membership for only $19.95 per month.
3. Go To Google and Social Media
51% of Internet users have had the same email address for over 10 years. This lets you use Google and other social media platforms to help you with your search.
Try searching for the Snapchat username on the search bars of social networking sites like Facebook and Instagram. They may be using the same username on other sites.
If it does not work, head to the most used search engine worldwide, Google. Here are the steps for using the popular search tool:
Go to Google.
Type the username using the same format as the picture below.

This trick lets you see results that best match the words inside the quotation mark. That way, you don't have to go through multiple search results with unrelated information.
Other Ways to Find Snapchat Username
Besides the three methods above, you can also try it on the Snapchat app itself. Here are some ways to do this:
Syncing Contact List
Snapchat can sync your contact list. This means you can add your friends by using their phone numbers.
On your Snapchat app, go to your profile. You will see the "Add Friends" button. Select the "Contact List" option.
Use The Quick Add Feature
If you do not have your friend's phone number in the contact list, your mutual friend may have it.
Go to "Add Friends" and click the "Quick Add" button. You will see your mutual friend list.
Bottom Line
A Snapchat lookup using a username is one of the simplest ways to find someone on the platform. You can also use a phone number or a photo to find someone on Snapchat.
Trying any of the methods above will lead you to the Snapchat account you're looking for.