Who's Calling? - A Guide on How To Look Up Phone Numbers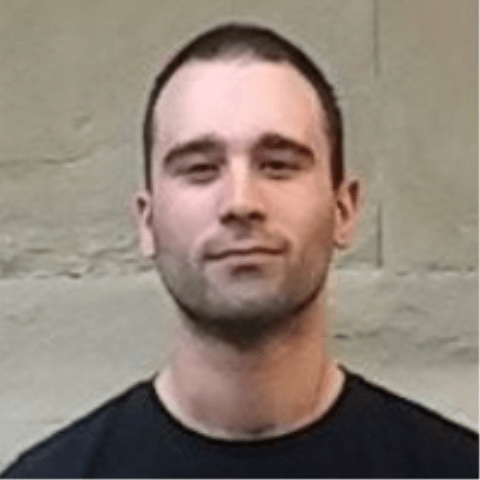 Updated:
Jan 21,2023 January 21,2023
DataProt is supported by its audience. When you buy through links on our site, we may earn a commission. This, however, does not influence the evaluations in our reviews.
Learn More.
Oh, the horror. The phone's ringing, threatening to disturb your peaceful afternoon. What's worse, you have absolutely no idea who's calling. Is it a telemarketer or a scammer? An ex-boyfriend? A debt collector? We can sympathize: Hanging up, plunging the phone into a sink full of water, or throwing it out of the window seems like a legit thing to do.
But if you read our "How To Look Up Phone Numbers" guide, you won't have to wreck your phone or go through dusty pages of the old phone directories everyone used to own.
"Who called me?" is a reasonable question to ask before returning a missed call in the era of catfishing, cold-calling, robo-, and spam calls. So, if you've grown sick of calls trying to sell you unnecessary household items, or you're simply curious, take a look at our guide and find out how to track down that anxiety-inducing phone number.
How To Look Up Unknown Phone Numbers on Google
This might seem like a no-brainer, but have you actually tried it? Googling the phone number whose owner you're trying to identify should be your first resort before you reach out for more sophisticated search methods. Type in all the details you have and use quotation marks to make sure the term you're looking for is searched as a phrase.
If it's a legitimate business, registered organization, social or health care service, public job profile, and so on, you'll get plenty of hits that match your search. The first two pages of your phone number search will contain the company's associated website or - if it's a person - social media accounts (Facebook, LinkedIn, Instagram).
Knowing how to look up phone numbers on Google might be a skill worth having, as it's a fast and free way to ease your worries. Even getting some hints, such as the area where the call originated or images, might be helpful when trying to narrow down your search.
However, if you end up with too many links to 800notes, who-called.us, WhoCallsMe, or similar websites, this could indicate that the phone number belongs to a scammer.
Using a web browser to search for phone numbers isn't limited to cell phones. If you've been wondering how to look up landline phone numbers for free or for toll-free phone numbers, try this: Insert the number with quotation marks and the name of the company or type something like "contact us," plus the phone number.
It's worth trying, isn't it?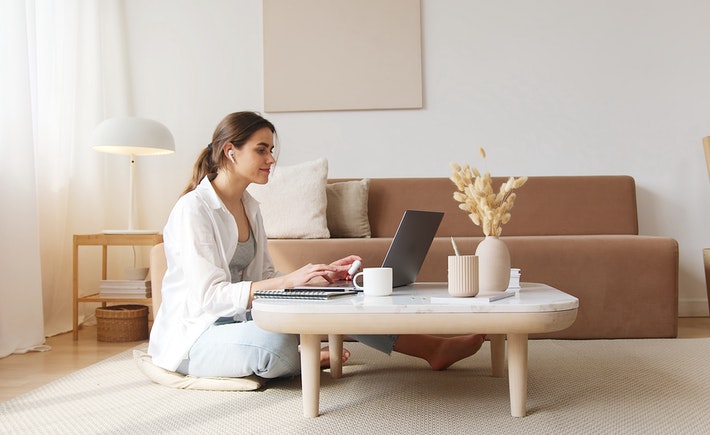 Phone Number Lookup on Social Networks
While the world wide web is indisputably a treasury of resources, you can't find everything by simply hitting Google. Social networks have millions of active users who share information every day. Here's how to tap into that vast pool of data and how to look up phone numbers on Facebook, Instagram, Twitter, and other social networks.
Simply type the phone number into the site's search bar and see what comes back. For free, of course. Knowing the number might help you trace the owner - provided they haven't removed it or set their profile to private.
If you're lucky, you'll get a clue as to who's been trying to reach you so persistently without parting with your cash. The same thing goes for Twitter, Instagram, and other social networks.
And here's another pro tip on how to look up phone numbers on social networks: Memorize the number in your device's Contacts, then download the app you want, sign in, and allow the app to access your Contacts. The social network app will then show you any accounts associated with the number you've saved on your phone.
People Search Websites
Admit it: You'd love to do a little digging on your new romantic partner or browse through strangers' Instagram profiles. There's nothing to be ashamed of - most of us did it at least once.
Curiosity is a benign reason to search for a phone number's owner, but there are also more serious situations. If you're a victim of phone harassment, for example, you might want to know how to look up random phone numbers in a more professional way.
And that's where numerous people search apps and websites step in. You'll have to pay to access more detailed information, but if you're interested in the basics, the free version is often enough.
People search websites can give you insight into many more details than just someone's name and phone number. You can find addresses, relatives, associates, even criminal records. While you're there, you can throw an eye on yourself, just to check how accurate the website is.
And if you don't like all that personal information being available to everyone who pays for it, you can always ask the website managers to remove it.
How To Look Up People's Phone Numbers (and More) on People Search Websites
Let's say you know someone's name, you want to contact them, but you don't have their number or any contact information. The popular people search websites have surprisingly extensive records on millions of people.
Let's take an example of a free people search site called TruePeopleSearch. On its home page, simply type the person's name in the search bar, press Enter, and you'll get not just their number but lots of additional information in the blink of an eye.
For those who want to dig even further, there are some excellent background check sites that offer full reports with addresses (current and previous), emails, phone numbers, employment info, and criminal and court records.
How To Look Up Reverse Phone Numbers
Reverse phone number lookup is the process of searching by a phone number to identify the caller. Not many people know that, even long ago, when the internet was merely a concept, and phone booths were a thing, this was possible thanks to reverse telephone directories.
Unlike white pages, where people's names were listed in alphabetical order, together with their phone numbers and addresses, these "gray pages" were collections of phone numbers with associated user details. Printed reverse phone directories weren't available to everyone - they were mostly used by phone companies and law enforcement.
Luckily, white, yellow, and gray pages have all meanwhile migrated to the internet. Now you can simply hit whitepages.com, the largest database of US residents' telephone numbers, and discover how to look up phone numbers for free - by merely typing the number in the search field.
It works not only for landlines but also for most cell phones and spam numbers. However, searching for the person behind a prepaid cell phone number can be tricky, as prepaid SIM cards can be purchased anywhere without providing any personal information.
What you can get when entering the number in question is the area code (general geographical location) and the phone carrier information to help you narrow down your search.
With so many websites offering a reverse phone lookup, figuring out how to look up reverse phone numbers for free is easy as pie. We'll introduce you to a couple of them.
For example, Spy Dialer is a great place to get sneaky: simply enter the phone number you want to spy on and wait for the software to scrape up information from its extensive database. It also offers phone lookup by voicemail, which is a nice additional feature.
Another great option for a reverse phone lookup is UsPhoneBook, an online directory that stores public information. Heads up: Before you start inquiring how to look up phone numbers online, search for your information first.
If you don't feel comfortable with your data online and want to protect yourself from possible identity theft, hit the UsPhoneBook opt-out page and send a request to remove your info. You'll be off the records in 48 hours at most.
Looking Up International Phone Numbers
Phone numbers are like fingerprints. They can reveal your name or at least point toward your whereabouts. Now, if your phone rings and you see an unusual telephone prefix, you'll probably want to know from what country the caller is trying to reach you. Here's how to look up international phone numbers.
There are restrictions and limitations to answering the "Who called me?" question when it comes to international phone numbers, though. Due to privacy concerns, some countries, including Australia and the UK, have restricted the reverse phone number lookup.
Some people might be worried about their safety; if you want to hide your browsing history and protect your privacy while searching for people and their phone numbers, find a good VPN before you start your online research.
Once you're all set, visit one of the websites that offer international directories, insert the number you're looking for with '+' before the number, et voila! But before rejoicing that you've finally found a way how to look up phone numbers, note that you'll almost certainly end up with only the country code or the area - and not the caller's name.
We tested several options. Trying with Comfi international reverse phone lookup left us with the country and the network provider, as well as city or exchange location.
SearchYellowDirectory seemed more precise, as we got not only the information listed above but instructions and links on how to look up the number within the particular country's phone directory. The much-praised NumberVille yielded zero results.
How To Look Up Old Phone Numbers
Ok, we got you covered when it comes to cell phone and landline numbers. But what if you're looking for a phone number from the era when phone calls were established through a switchboard? We have a solution for that, too.
The Library of Congress houses a vast digital and paper collection of old phone directories. Pre-1976 white and yellow pages are kept in paper copies, while telephone directories from 1976 to 1995 are microfilmed. White and yellow pages from 1995 onward are available as paper copies in the stacks of the Library of Congress.
If you are wondering how to look up people's old phone numbers without a trip to Washington, another place where you can virtually dig up old phone books is Ancestry.
It's the largest genealogy company in the world, and its website is filled to the brim with genealogical, historical records, and also - yes, you guessed it - old telephone directories. When trying to find the exact person's phone number, you'll be asked to fill in all the details or filter by dates or locations.
FAQ
Is there a free way to look up a phone number?
Free options aren't always the best ones, but they sure are worth a try. Before you hit "how to look up phone numbers for free" on Google, try Googling the phone number itself - you'd be surprised with the results you can get. Other options include searching social networks, reverse phone number lookup, people search websites, and online phone directories.
How can I find who a phone number belongs to?
Using a reverse phone lookup service is the easiest way to determine who's the owner of a particular phone number. All you need to do is insert the caller's number in the search box on one of the many reverse phone number lookup websites. Explaining how to look up unknown cell phone numbers when the caller uses a prepaid SIM card is a bit more complex. Plus, you'll usually end up with only the area and phone carrier information.
Can you look up phone numbers online?
Yes, of course. While white and yellow pages in the past used to be available only in paperback, now most of them can be found online. Very old phone books are microfilmed, so you can access them from public libraries.
What is the most accurate reverse cell phone lookup?
Knowing how to look up phone numbers means being familiar with reverse phone lookup methods. In case you're not, don't worry; we've got you covered. There are some excellent websites you can try for free, for example, whitepages.com, SpyDialer, and USPhoneBook.
How can I find someone's new number with their old number?
Search the old phone number on one of the reverse-lookup websites that often contain people's addresses or any new phone numbers they might have. Social networks and people search sites can also be helpful.
Leave your comment
Your email address will not be published.*