How Much Do TikTokers Make? - TikTok Statistics for 2022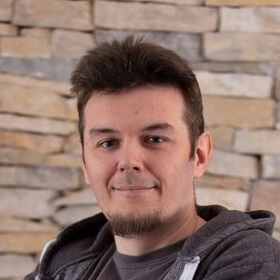 Updated:
Jul 21,2022 July 21,2022
DataProt is supported by its audience. When you buy through links on our site, we may earn a commission. This, however, does not influence the evaluations in our reviews.
Learn More.
The internet goes crazy for short videos. If you want to become a high-earning influencer in 2021, the platform you need to be on is TikTok. An impressive number of TikTok celebrities has already made millions on this platform, although it's only been six years since its launch.
What started as Douyin, a video-sharing app made in China, has become one of the leading mobile apps among teenagers and young adults.
TikTok of today is a thriving business, not just an entertainment platform. That's why we've compiled a list of the most important TikTok influencers and TikTok statistics. So, if you've ever wondered how much the highest-paid TikTokers make, or who opens this app 19 times per day, read on. You're in for a treat.
Key TikTok Earnings Statistics
On average, TikTokers can earn $50,000-150,000 for a successful brand partnership.
The highest-paid TikTokers is Michael Le, who netted $20 million in 2020.
TikTok has 1 billion active monthly users.
By Q2 2021, the TikTok app has been downloaded more than 3 billion times.
About 66% of TikTok users are under 30 years old.
The average TikTok user spends 89 minutes each day on the app.
How Much Do TikTokers Make?
On average, TikTokers can earn $50,000-$150,000 from a successful brand partnership.
(InfluencerMarketingHub)
Like on any other social media platform, most successful influencers earn their bread from sponsored material. A branded video can net anywhere between $200 and $20,000. The figures mainly depend on the number of views a celebrity has per video and engagement percentage.
A successful TikToker publishes 15 to 20 videos per day.
(LinkedIn)
Earning enough followers to make TikTok your career and only source of income is hard work. An influencer typically has to publish at least 15-20 videos per day to gain enough traction to be of any interest to brands looking for influencers to promote them. Doing this often requires as much time as a full-time job.
The Creator Fund pays 2-4 cents per 1,000 views.
(TubeFilter)
According to TubeFilter, influencers on TikTok aren't being paid much. A successful video with about 500,000 views nets them only about $20 from the fund. It adds up, though: Once an influencer has tens of millions of followers, they can make about $100,000-$200,000 from the fund. Getting to tens of millions of followers, however, takes time, talent, luck, and effort, and isn't a realistic goal for most TikTokers.
TikTok's Creator Fund will grow to $1 billion in three years.
(Business Insider)
Established in July 2020, the Creator Fund is intended to compensate TikTok creators for their content based on the number of followers they have and the number of views. The fund was a logical step for a company that intends to compete with YouTube, which shares a portion of its revenue from ads with its creators; however, the sums earned by the creators participating in the program have so far been described as "underwhelming."
The highest-paid TikToker in the world is Michael Le.
(Distractify)
Surprisingly, the TikToker with the most TikTok followers is not the one who nets the highest profits. Reportedly, it's Michael Le who makes the most out of this platform financially. It's estimated that Le earned more than $20 million from the platform in 2020 alone. On his profile, one can find more than 90 advertisements among some of the most popular videos on the platform. Le said in an interview that about 60% of his earnings come from brand deals and 30% from labels.
TikTok Usage Statistics
TikTok has 1 billion active global users.
(CNBC)
It's not common to see a mobile app or a social network gain such a huge following in just a couple of years. TikTok's popularity surged in the past years, primarily because many Americans joined it during the COVID-19 pandemic when this app became available in the US. In July 2020, TikTok published the information that it had more than 700 million active users.
TikTok has managed to attract so many users simply because - according to the users themselves - it offers a more genuine experience without the feeling that someone is trying to sell you anything. You don't even need to sign up for an account if you don't want to - just fire up the app, and you're good to go.
By Q2 of 2021, TikTok has been downloaded more than 3 billion times.
(Backlinko)
TikTok download statistics are impressive. In 2019 alone, the TikTok app was downloaded 614 million times, making it the third-most-popular nongaming app for smartphones. February 2019 marked a great milestone for the platform; it passed a billion all-time downloads across Android and iOS. Among the top five mobile apps of 2020, TikTok is the only non-Facebook-owned app.
90% of all TikTok downloads have taken place on Android devices.
(Influencer Marketing Hub)
TikTok is extremely popular in Asian countries, where Android smartphones rule the market. The most prominent exception is the US, where there are more iOS users. Month by month, the app has regularly topped both Google Play Store and Apple App Store charts, but with significantly more downloads on Android than on iOS. The TikTok app and video player work the same way on both platforms, so there's really no difference in the user experience; it's just that Android is the platform of choice in the regions where TikTok registers the highest usage numbers.
India banned TikTok in 2020.
(IndiaToday)
At one point, India was the fastest-growing TikTok market and had an astonishing 467 million downloads. However, despite this widespread adoption and the fact that it quickly became a source of income for many, it struggled to get accepted by the authorities. The first temporary ban in India happened in early 2019 due to some content concerns. In 2020, India banned TikTok altogether over national security issues.
Douyin has 600 million monthly active users.
(Insider, Statista)
The platform isn't doing too badly in its home country, either. Douyin is only available in China. It's thriving because the Chinese audience is more accustomed to this app than its younger brother, TikTok. All the big e-celebrities in China prefer Douyin, with some of them having more than 70 million users.
About 60% of TikTok users are Gen Zers.
(Wallaroomedia)
Since its inception, this social network has been most popular among younger generations. Gen Zers and Millennials make up the largest portion of the user base according to TikTok's marketing statistics, with people over 40 accounting for a very small percentage of active users. The app is specifically designed to cater to the way young people consume video content; it's not cluttered, allows for easy browsing, and doesn't require the user to sign up for an account.
55.6% of TikTok's user base is male.
(Omnicoreagency)
TikTok's demographics show that the network is slightly more popular among the male audience across all age groups. Analysts believe the reason behind this gender split lies in the way most people use the app; most users prefer just to browse and watch other people's content instead of uploading their own. If we take into account that most famous TikTokers are female, it's easy to figure out why so many guys use this app.
TikTok is available in 150 countries and 75 languages.
(Sprout Social)
Like any other high-profile app, TikTok needs to branch out as much as possible to provide local content to its millions of users around the globe.
TikTok is the fifth most searched query on YouTube.
(Blogging Wizard)
A surprising crossover occurred between the two video platforms: TikTok became one of the most searched terms on YouTube, even though it overtook YouTube in a popularity contest in the UK and US. It seems that people who are yet to download the app to watch their favorite TikTok stars have no problem going to the competing platform for their kick.
TikTok has the highest social media engagement rate per post.
(InfluencerMarketingHub)
Upfluence, a company that helps other companies find influencers for their products, uncovered that TikTok has the highest engagement rates per post compared to other social media networks. Microinfluencers had an engagement rate of 17.96% on TikTok, compared to 3.86% on Instagram, and macroinfluencers had 4.96% on TikTok, but only 0.37% on YouTube.
On average, a TikTok user spends 89 minutes a day on the app.
(Business Insider)
Data and statistics on TikTok indicate that the network can be rather addictive, which probably has to do with the way the app is designed - to constantly offer new content that, driven by an algorithm, points users toward videos they haven't previously seen and might be interested in. Because of this seemingly endless stream of short videos and users' tendency to binge for hours, there isn't really the best time to post on TikTok, especially if you're targeting a global audience.
TikTok is the platform of choice for 29% of US teens.
(Sprout Social)
More than two-thirds of American teens are on TikTok, watching their favorite TikTok stars regularly. What's more, one-third of all teen respondents said that TikTok is their preferred platform.
TikTok is expected to reach 88.7 million users in the US by 2024.
(Statista)
In 2020, TikTok found its way into the daily life of about 65 million users in the US alone. The estimate back in 2020 was that this platform would increase 22% year-over-year. However, the number skyrocketed in 2021, and TikTok now has about 80 million users in the US at the moment, surpassing the estimated 73.7 million. TikTok statistics further estimate that the platform's steady growth will continue until it becomes the platform of choice for nearly every third American in 2024.
TikTok users open the app 19 times a day on average.
(Business Insider)
The average TikTok session lasts for 4.2 minutes. Although the maximum length of a TikTok video has been extended to three minutes, marketing experts say the most successful videos are still about 15-seconds long. That means a user could watch up to 17 short videos per session, contributing significantly to what TikTok will pay per view to influencers.
In 2021, TikTok was the seventh most used social platform.
(Hootsuite Blog)
In January 2021, TikTok ranked seventh on the list of the most used social platforms. The first spot went to Facebook, followed by YouTube, WhatsApp, Messenger, Instagram, and WeChat. However, these rankings are to be taken with a pinch of salt, especially since TikTok isn't available in China. Its sister app Douyin is, and has more than 600 million active daily users. Combined with TikTok's user statistics, it would land TikTok in fifth place, well above Instagram.
55% of TikTok users have uploaded their own videos in the past month.
(Influencer Marketing Hub)
We're all different, so it makes sense that we each use social media differently. Recent TikTok statistics confirm this. Some people prefer to release their creative juices and make video mashups, but for a significant percentage of TikTok users, this app is a platform for entertainment. Creating "Duet" videos is popular, too - 43% of users said they have used this feature at least once, while 41% of users have created a reaction video to someone else's TikTok clip.
Amount of time spent on TikTok increases 210% each year.
(Blogging Wizard)
The amount of time users spend on TikTok grows by 210% year-on-year. So, not only have TikTok's user numbers grown exponentially, but usage has also been growing at both impressive and terrifying rates.
More than a million daily video views were registered within a year from TikTok's launch.
(Oberlo)
TikTok marketing statistics show that the platform was pulling some impressive numbers right from the get-go. In its first year on the market, TikTok reported users were already watching more than a million videos each day.
TikTok Trends and Celebrities
With 128 million followers, Charlie d'Amelio is the most popular TikToker.
(TikTok)
TikTok statistics show the huge potential for creators to generate publicity on this young platform. Charlie d'Amelio, a 17-year-old dancer from Connecticut, has 127,9 million followers on TikTok. She rose to fame thanks to her choreographies and is one of the first TikTokers to star in a SuperBowl commercial. D'Amelio has created her clothing brand in partnership with Hollister and had a Hulu docuseries called "The D'Amelio Show."
"Fake ID" by Riton and Kah-Lo has been used in 1.7 million TikTok clips.
(Research Gate)
Each time a user creates new TikTok videos, they have the option to include a song in their creation - a trend started by top TikTokers. The song can be preset before recording, so they can sync their clip with the beat, or added later. One of the most commonly picked songs on the platform is "Oh No" by Kreepa, which is typically used for videos when someone realizes they're in trouble. This song now boasts more than 13.1 million videos on this platform.
#Raindropchallenge generated nearly 1.1 billion views in 2021.
(TechJury)
Challenges play an integral part in how users interact with this social network, as confirmed by TikTok app statistics. These challenges can be user-created or promoted by advertisers. Whatever the case, hashtags are a common denominator for these fun activities on TikTok. The most popular one was based on a rain filter. In 2021, it's still going strong, having generated 100 million more views than the previous year.
33% of the most successful ads are the ones talking directly to the audience.
(Hootsuite)
The ads breaking the "fourth wall" have long been the most successful ones in converting consumers, and TikTok statistics inform us that this platform is no exception to the general rule. The Washington Post, with its "TikTok Guy" Dave, was the first to successfully use this format on TikTok.
The most popular TikTok video in 2021 has 2.2 billion views.
(Popbuzz)
What does it take to produce the most successful viral short video on this platform? Playing on nostalgia and broken dreams of all those who've never received their letter from Hogwarts seems to be the answer. Zach King's Harry Potter illusion currently has 2.2 billion views. He also holds third, fourth, and fifth place on the list of the most-viewed videos on this platform with his other illusion videos.
Financial Statistics About TikTok
TikTok's founder Zhang Yiming is worth $44.5 billion.
(Business Insider)
Zhang Yiming, the 38-year-old founder of ByteDance, the company behind TikTok, is estimated to have $44.5 billion to his name. For someone who's founded such a successful social media network, Yiming seems to be both a very secretive and humble person. He has recently stepped down from his CEO position, saying, "The truth is, I lack some of the skills that make an ideal manager.
In January 2021 alone, TikTok earned $128 million from user spending.
(Comprar Acciones)
TikTok has monetized its platform by offering coins users can purchase in bundles of various prices. These bundles of "TikTok money" start as low as $1 and can cost up to $100, but the company often adjusts the number of coins one gets with their purchase. Coins can then be spent to tip creators on the platform during their live streams. The whole system works similarly to Twitch's Bits, and the split between TikTok and people creating the live content is 80-20 in favor of the creator.
Americans spent $8.8 million on TikTok in February 2021.
(Sensor Tower)
The United States might not be TikTok's most significant market when it comes to the sheer number of users and downloads. Still, Americans have already shown massive support for the platform, both with promotion and spending their hard-earned dollars. According to TikTok statistics from February 2021, the platform earned more than $110 million in user spending. Seventy-nine percent of that amount came from China, 8% from the US, and 3% from Turkey.
ByteDance, the owner of TikTok, is worth $400 billion.
(PYMNTS)
Near the end of the 2018 fiscal year, ByteDance secured $3 billion in additional investments, becoming the most valuable "unicorn" (startup worth more than $1 billion) in the world. This startup owns several popular platforms and has received several significant investments since it entered the market in 2012.
One of the most interesting statistics about TikTok is the one about its value. In October 2021, unnamed shareholders announced selling ByteDance shares, giving the company a $400 billion valuation. Another seller valued the company at $450 billion in July 2021. However, in September 2021, another seller said that the ByteDance was valued at $325 billion.
FAQ
How many people use TikTok?
There are 1 billion active TikTok users on a monthly basis. However, the actual user base is much bigger if we take into account this app's download statistics. According to Q2 2021 data, since the app's launch, Google Play Store and Apple App Store have recorded more than 3 billion downloads.
How long are TikTok videos?
TikTok videos used to be up to 15 seconds long, then 60 seconds, but in July 2021, TikTok expanded the timeframe to three minutes. Videos don't necessarily have to be recorded via the app itself, which many see as an advantage – longer videos can be produced on PC, for example, and then uploaded via the TikTok app.
What is the most liked TikTok?
TikTok user statistics inform us that Charli d'Amelio is the most popular TikTok star. This young dancer has nearly 128 million followers, and her TikToks have been liked more than 10 billion times. Her clips on TikTok have more than 3.6 million likes on average.
Can you make money on TikTok?
Yes, it is possible to make money on TikTok. Aside from signing brand deals and creating sponsored videos, users can partake in live streaming and directly earn money from their performances, as viewers can send tips using TikTok coins if they like what they see.
The platform has also introduced TikTok Creator Fund, which rewards creators. It has its set of requirements – TikTokers who wish to get paid for their content have to post original videos that adhere to TikTok's Community Guidelines, have at least 10,000 authentic followers and at least 100,000 authentic video views in the last 30 days to become eligible for this program.
What age group uses TikTok?
TikTok is most popular among young people, especially Gen Zers. Sixty percent are between 16 and 24. The video format and app features are tailored toward the habits of younger generations. According to the latest TikTok statistics, 80% of TikTok users are between 16 and 34 years of age.
Leave your comment
Your email address will not be published.*