You Won't Need to Filter These Snapchat Statistics!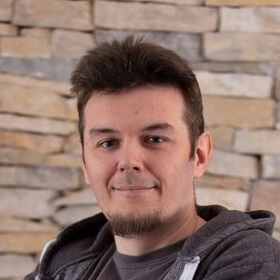 Updated:
Jan 20,2023 January 20,2023
DataProt is supported by its audience. When you buy through links on our site, we may earn a commission. This, however, does not influence the evaluations in our reviews.
Learn More.
In a world where everything on the internet stays on the internet, an app that deletes photos once you've seen them sounds like a silly idea. Who'd use that? Quite a lot of people, it turns out.
Snapchat took the world by storm in 2011, becoming the trendiest mobile app a young person could have on their phone. A strange mix of snapping photos, augmented reality, and messaging has kept Snapchat relevant over the years, while in some ways providing more privacy than the average app.
We've compiled the most interesting Snapchat statistics with an eye on 2020 and beyond. In doing so, we've found more than a few reasons why this app is still a chart-topper.
Key Snapchat Statistics
Snapchat has 210 million active daily users.
53% of Snapchat users are under 25 years old.
With 97.5 million users, the United States is the biggest Snapchat market.
4 billion snaps are made every day.
The average Snapchat user daily spends 28 minutes on the app.
Snapchat Usage Statistics
Snapchat has 210 million active daily users.
(Statista)
Since the app's launch, its user base has been growing steadily. Over the past five years, the number of active users has increased almost five times, thus increasing Snapchat's market share. Snap, the company behind the app, is constantly innovating and introducing new additions to the app, so it's safe to assume these numbers will be even higher by the end of 2020. Despite being a bit late to the party, this social media platform has proved very influential, so much so that Facebook and several other platforms have created their own spin on Snapchat's features, like stories and filters.
Snapchat is valued at $24.3 billion as of January 2020.
(Google)
Snapchat's net worth has had its ups and downs over the past decade. The company's stocks rose as high as $27 in early 2017, but also dipped under the $5 threshold in late 2018. Today, Snapchat's stocks are worth a formidable $17.40 and rising ever so slowly. They might not ever jump back to their peak value, but shareholders aren't losing their money, either.
With 97.5 million users, the United States is the biggest Snapchat market.
(Statista)
Snapchatting is more popular among Americans than it is anywhere else. However, that doesn't mean other regions ignore this platform; in France there are 20.4 million users, while in India 18.8 million people use Snapchat. But compared to other social media platforms like Instagram and YouTube, Snapchat statistics aren't that impressive. Indeed, a lot of people use Snapchat's lenses to create funny pictures and then share them on other platforms.
There are 65 million active Snapchat users in Europe.
(Statista)
Europeans might not be quite as avid Snapchat users as their counterparts across the pond, but the platform is still having a big impact on the old continent. Indeed, Europe is the second-largest market for Snapchat. France leads the way, with Germany and Turkey also huge fans of the app. The rest of the world combined - Asia, Australia, Africa, and South America - accounts for less than a third of the total user base. Excluding North America and Europe, Snapchat has 61 million active users across the globe.
2.1 million snaps are made every minute.
(Visual Capitalist)
With more than 200 million active users, the platform is constantly buzzing with new content. According to the latest Snapchat stats, 4 billion new snaps are made and published every day. This is pretty standard fare for this social network, where all communication is made by sending snaps.
Snap earned $446.2 million in Q3 2019.
(Statista)
How does Snapchat make money? The answer is simple: ads. Nearly all of the company's earnings come from various forms of advertising, including sponsored Snapchat stories and interactive lenses, the Discover section, and sport partnerships. Snapchat also sells "spectacles," which are fancy glasses you can use to take photos. These cost $130 a pop and have already caused significant losses within the company. Nevertheless, Snap has reported that its year-on-year earnings are back in the black, up by 50%.
Analysts predict Snapchat's advertising revenue will reach $2.6 billion in 2021.
(Statista)
The most sought-after user demographics are exactly those who are already using Snapchat the most - young people between the age of 15 and 25. That's why advertisers are spending a lot of money pushing their products to this audience. Snap is expected to nearly double its earnings over the coming years.
Snapchat app has been downloaded more than 21 million times from Google Play Store in 2019.
(Google Play Store)
Looking at Android marketplace statistics, Snapchat is the third-most popular free app, beaten only by YouTube and TikTok. Those two platforms are absolute giants in the app business. They also target the same demographics as Snapchat and have even incorporated similar features into their own ecosystem. TikTok is also newer and, therefore, more interesting to those always on the lookout for the hottest new trends. As they say, "only old folks are still on Facebook and Twitter." Hopefully Snapchat won't meet the same fate.
Snapchat was the third-most downloaded iOS app in 2018.
(Apple iTunes)
For iPhone users, sharing moments over Snapchat wasn't as popular in 2019 as it was in 2018. The only two apps that were more popular at the time were YouTube and Instagram. Snapchat is still the third-most popular photo and video app, but is now lagging behind TikTok and other competing social networks.
Snapchat User Statistics
61% of Snapchat users are female.
(Statista)
Majority of the user base today is female, which should not come as a surprise as the app mostly caters to the female audience. Beauty, 3D, and many other crazy lenses make up a great toolset for a strong selfie game. It's also a very creative app, especially in the past few years with so many amazing add-ons.
53% of Snapchat users in the US are under 25 years old.
(Statista)
Ever since it was launched in 2011, Snapchat has remained most popular among millennials and Generation Z. According to Snapchat statistics from the third quarter of 2019, those in Gen Z make up the biggest user base for the app, accounting for more than half of the total user base. So what proportion of Snapchat users are baby boomers? Just 4%.
More than 50% of American Snapchat users open the app at least once a day.
(Statista)
For a lot of people, staying in touch with their contacts on social media is important. That's why it's not uncommon for a Snapchatter to open the app several times a day. In fact, nearly a third of those who use Snapchat in the United States are active several times a day, while every fifth user opens the app once a day, On the other hand, 11% of users don't use Snapchat more than once a week, while 4% use it just once a month.
For 74% of users, Snapchat is a way to keep in touch with friends and family.
(Statista)
The messaging feature is one of the pillars of the Snapchat app and something a significant portion of users take quite seriously. Of course, not everyone messages all their contacts every day, but many users like maintaining their streak of back-to-back messages. That said, Snapchat is mostly an entertainment app, which is what 42% of its users use it for. Only 10% of surveyed users said they mostly use Snapchat to follow brands, while for 12% of users it's a substitute for news sites.
Snapchat Advertising Statistics
At least 38% of the Snapchat audience doesn't use Instagram regularly.
(Snapchat)
One of the reasons this social network is interesting to advertisers is that its ecosystem is radically different from what competitors offer. According to data from the Snapchat website itself, more than a third of all Snapchat users aren't active on Facebook or Instagram. Instead, their messaging and photo app of choice is Snapchat. This audience is one of the strongest arguments for advertising on Snapchat.
On average, Snapchat users spend 26 minutes every day on the app.
(eMarketer)
For an app with an almost never-ending stream of short video content, one would expect users to be more hooked. In reality, only the most active users, with the largest friend lists, are hanging out on Snapchat for hours a day. As for the rest of Snapchat users, statistics show they end up opening up Snapchat many times a day, but sessions are usually very short.
Nearly 40% of Snapchat users discover brands through influencers.
(GlobalWebIndex)
Influencer marketing is still going strong, especially on platforms where the majority of users are under 35 years old. Snapchat demographics show that this app has the perfect audience for marketers; they can afford impulse purchases, are always on the lookout for new trends, and are easily approached over social media due to their almost constant presence there. Advertisers employing influencers are in luck as this strategy works great for a significant number of Snapchatters. Discovering new clients is difficult in the digital age, so every little trick helps.
8% of companies across the globe use Snapchat for business.
(eMarketer)
Using Snapchat to promote a business is slowly but steadily becoming a mainstream marketing strategy. Snapchat statistics for 2019 show that a significant number of big-name companies have a presence on the platform, promoting and selling their products. Just like Instagram, Snapchat has introduced various tools to speed up shopping and organize competitions by sharing content.
28% of marketers in the US use Snapchat for their campaigns.
(eMarketer)
The adult Snapchat audience is mostly under 35 years old, so hip new brands can use the app to effectively sell their products to their target demographics and achieve great conversion rates. Statistics about Snapchat advertisers reveal that, in 2019, nearly three in 10 advertising companies chose this platform to meet their clients' needs. These ads are direct, attractive, and they lead customers directly to the products or shops.
Snapchatters love shopping for clothes.
(eMarketer)
It's interesting how Snapchat has affected the shopping habits of its user base. When they don't snap, chat, or stream videos, Snapchatters go to physical stores. They go shopping for clothes eight times a month, but only twice a month do they go looking for luxury goods. Overall, the majority of the Snapchat audience is into healthy living, arts, and culture.
Snapchat ads are twice as effective as TV ads.
(eMarketer)
Statistics on Snapchat versus other media are quite interesting, too, especially for advertisers. It turns out that the users of this platform put more faith in it than they have in television ads; conversion rates from Snapchat are much higher than from TV. Snap is also putting a lot of effort into its Discover for publishing partners program, providing more potential space for content and promotion. There really is no major downside to advertising on this platform.
The longest Snapchat streak to date has lasted more than 1,700 days.
(TechJunkie)
A Snapchat streak, or Snapstreak, starts when two users send snaps to each other for at least three days in a row. Once a streak starts, devoted users usually want to keep it going for as long as possible to earn exclusive emojis. Snapchat even reminds you when a streak is about to expire. But only the most persistent make it to the list of top Snapchat users. It's also one of the hardest Snapchat statistics to track, as it literally updates every day. The current leaders are Tormod and his girlfriend Mathilde, who have messaged each other every day for more than 4.5 years. That's a lot of photos and short videos!
FAQ
California-based Snap Inc. is the owner and creator of Snapchat. The company was originally called Snapchat Inc. when it launched Snapchat in 2011, later rebranding to differentiate itself from the product. It now also includes brands like Bitmoji and Spectacles in its portfolio.
How many users are on Snapchat?
There are 210 million active daily Snapchat users, according to the monthly data that Snapchat provides. While the owners of the app don't publish the total number of Snapchat accounts, the number of active users has been steadily growing over the past several years, reaching its highest number since the app launched in the summer of 2011.
What country uses Snapchat the most?
The United States is Snapchatting the most. Currently, there are 97.5 million active users in this country, which is far more than any other market. The second-largest market is France with 20 million active users, while India sits in third place with nearly 19 million active users. Considering the size of the English-speaking audience, most brands advertising on Snapchat target Americans.
Which age group uses Snapchat the most?
People under 25 years of age make up the majority of Snapchat users. In fact, more than half of all users fall into this age group. For members of Generation Z and millennials, Snapchat is instantly recognizable as a fast-paced app for messaging and creating funny content that they then end up sharing across other social networks.
How many Snapchats are sent a day?
4 billion snaps were sent each day in 2019. Snapchat statistics reveal that every minute users sent 2 million snaps either to each other or for the general public to see. With a growing user base, the number of snaps per hour is set to increase throughout 2020.
Leave your comment
Your email address will not be published.*