VPN Unlimited Review
Superb privacy and streaming support, but lacklustre torrenting capabilities and simultaneous connection limits keep it just short of greatness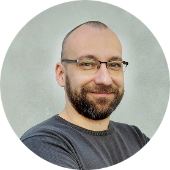 Updated: June 10,2022
DataProt is supported by its audience. When you buy through links on our site, we may earn a commission. This, however, does not influence the evaluations in our reviews.
Learn More.
VPN Unlimited is a New York-based company with a noble mission of keeping the online world private and without borders for everyone. But should the fact that the company is located in the US deter you from using its services? Our VPN Unlimited review delves deeper into this and other questions our readers might have, such as what this VPN software offers and how it may benefit you and your privacy.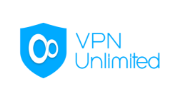 VPN Unlimited
VISIT SITE
Price Range:
$5/month - $159.99/lifetime
AVAILABLE ON:
Mac
Linux
Windows
KEY FEATURES:
Number of servers: 500+
Number of server countries: 80+
Maximum simultaneous connections: 10
Split tunneling: Yes (only for Android)
Kill switch: Yes
Ad blocking: Yes
Supported protocols: WireGuard, OpenVPN, IKEv2, KeepSolid Wise
Streaming services supported: HBO, BBC iPlayer, Netflix, ESPN+, CBS, Disney Plus, Amazon Prime
Price range: $5/month - $159.99/lifetime
Best price: $4.99 per month
Pros
Excellent at unlocking streaming services
Competitive pricing
Supports router VPN installation
Can circumvent DPI firewalls
Lifetime subscription
Cons
Device limit per subscription
Not great for gaming
VPN Unlimited Pricing
When choosing a VPN, the first thing to consider is the price, and KeepSolid VPN Unlimited is no exception. VPN providers have an ever-growing competition to deal with, so there's really no need to pay for an expensive product when most likely, there are more affordable alternatives that offer the same level of service.
VPN Unlimited is one of those affordable options. Its prices are competitive when compared to major VPN service providers. The monthly subscription costs $11.99, but you can expect a discount if you pay for a yearly or lifetime subscription. If you pay for 12 months in advance, your monthly rate will be just $5.83. However, we found the VPN Unlimited lifetime subscription to be especially attractive.
A lifetime subscription costs $99.99, and your savings start after the third subscription year. For example, after four years, a monthly subscription would cost you $2.08 per month, after five years $1.66, and so on. A lifetime subscription is a long-term investment in your online privacy. Depending on how much you like VPN Unlimited's offer, it may be worth the cost.
It's worth noticing that since we first wrote our review of this VPN provider, the prices have changed slightly. VPN Unlimited pricing has gone up a buck or two for the monthly and yearly plan, whereas the Lifetime deal has gone gotten significantly better - it went down from $199,99 to $99,99. This price reduction allows consumers to make a long-term commitment to safe browsing even more attainable.
Payment Methods
VPNs benefit from having private and decentralized payment methods. Nowadays, achieving this is only possible by using cryptocurrencies, and thankfully, KeepSolid recognizes this. In our review of VPN Unlimited, we were happy to see an excellent selection of supported cryptocurrencies. You can pay the subscription with Bitcoin, Ether, Bitcoin Cash, Ripple, and USD Tokens (USD Coin, Paxos Standard, Binance USD, Gemini Dollars).
If you are not that worried about your privacy or are not limited by local censorship, there are other, standard payment methods. We were surprised to see the WeChat Pay option listed among other payment options. A word of caution – like most web services in China, WeChat is also under government surveillance, and your transaction will be more private if you use cryptocurrencies.
Trial Version
Unfortunately, VPN Unlimited isn't free, but there is a seven-day free trial with all the premium features unlocked to test out if the software is the right fit for you.
Supported OS and Devices
VPN Unlimited can be used on multiple devices. Default subscription allows for software usage on five devices, and by paying extra, you can double that number. Some VPNs allow for use on an unlimited number of devices, so having such a low limit with the standard package was a bit disappointing.
Desktop and Laptop Computers
You can find VPN Unlimited download options for a wide variety of platforms. When it comes to desktop and laptop computers, it supports Windows, macOS, and Linux.
Browser Extensions
When you connect to the internet using an app, all traffic is redirected through it. This can be cumbersome if you just want to browse privately and are using software that won't function behind a VPN or suffers a performance drop. Luckily, this isn't an issue with KeepSolid's VPN. There are VPN browser extensions available for Chrome, Firefox, Opera, and Edge.
We tested out the VPN Unlimited Chrome extension, and it gets the job done. The layout is simple yet functional. You are presented with a list of available VPN servers and countries. You can open a list of recommended VPN servers or the complete list. Since there are plenty of servers, the search field is quite helpful in finding the exact one you want. The third option is to get an optimal server suggestion from the VPN.
The location picker gives you just basic information. There are no indicators of connection quality until you connect to one of the VPN Unlimited servers. When you start using this browser extension, remember to open up settings and enable the WebRTC Leak Prevention. The option isn't enabled by default.
Firefox, Opera, and Edge extensions have the same functionality and are consistent with the Chrome extension. While consistency is commendable, it would be nice to see ad-blocking and anti-malware features like the ones we usually see on other VPN browser extensions. However, VPN Unlimited still has some nice perks and features across all extensions.
Mobile App
The mobile app for VPN Unlimited is available on Android, iOS, and Windows Phone.
Unlike the desktop version, the mobile one comes with an interactive map on which you choose the location to connect through. While this is a fun and attractive way of selecting a server, picking one from the list is much more practical, especially on a mobile phone.
Like the desktop version, the app shows the least used VPN servers and ping time for each of them. You can save your most frequently used servers on the favorites list. VPN Unlimited app will highlight the VPN servers you can use for torrenting and streaming.
Streaming Devices
You can install VPN Unlimited on streaming devices like AppleTV, Amazon Fire, Kodi, Google Chromecast, and Roku.
Installation is most straightforward on Apple TV, requiring you to have a valid Apple ID to be eligible for in-app purchases. Installing it on other devices takes a bit more effort, but thankfully, KeepSolid has excellent step-by-step guides to lead you through the process.
Router and NAS
With so many supported devices, the five-device and even 10-device limit pose a problem, especially for gadget fans, who are likely to have several laptops, desktops, tablets, and mobile phones in their household.
While writing our VPN Unlimited review, we were happy to see support for router VPN installation.
Installing VPN Unlimited on your router enables you to connect multiple devices behind a VPN. This installation and any devices connected through the router still count as just one device.
An impressive feature of VPN Unlimited is that it supports Network-Attached Storage devices.
VPN Unlimited Features
Security
The most important feature of any VPN is its ability to keep your connection secure. VPN Unlimited puts multiple protocols at your disposal, including KeepSolid Wise.
So the answer to the question "Is VPN Unlimited safe to be used in countries that block VPNs?" is affirmative. KeepSolid Wise is a proprietary protocol that enables you to circumvent any VPN government-imposed restrictions. It does so by utilizing TCP 443 and UDP 443 ports and OpenVPN protocols, making it difficult to detect that you are using a VPN. Your connection is transformed to look like regular HTTPS traffic, and it's invisible to the Deep Packet Inspection firewalls.
KeepSolid Wise is available on iOS 11+ versions, Android, Windows, Linux, and macOS without any additional fees. Note that your connection will experience a drop in performance.
A KeepSolid VPN Unlimited review wouldn't be complete without mentioning all the connection protocols you can use on various platforms: IKEv2, OpenVPN, KeepSolid Wise TCP/UDP, and WireGuard available on Windows, macOS, Linux, iOS, and Android. In addition to those protocols, IPSec is available for older versions of iOS and macOS.
If you are still rocking a Windows Mobile phone, you'll be happy to know that VPN Unlimited will not leave you hanging. However, you'll have to settle with the L2TP protocol.
All these protocols are impressive, but you are still left potentially vulnerable without a kill switch feature should your VPN application crash or fail. Thankfully, VPN Unlimited's kill switch is available on all platforms except with browser extensions and Windows Phone.
Without the kill switch enabled, your internet connection would remain open after your VPN crashed. Having it on protects you by severing the internet connection unless VPN is running.
Another important test any decent VPN application has to pass is the IP leakage test. To check if our actual IP address was leaking, we used IPLeak, DNS Leak, and WebRTC Leak tests from multiple sources, and not once did VPN Unlimited leak our original IP.
VPN Unlimited reviews favorably mention the military-grade AES-256 data encryption that KeepSolid employs to safeguard your private data from anyone who might want to poke their nose into your affairs. This encryption is almost impregnable to any brute force attempts at deciphering. It represents the highest standard of data protection and is regularly used by the US government.
When you are connected through a VPN server, you are assigned a dynamic IP address, which is great for anonymous web surfing. However, if you use a service that requires you to have a clean, stable IP address, KeepSolid VPN Unlimited has an additional monthly subscription for renting out a clean IP address from a country where their servers are located. Most likely applications we can imagine for a static IP are online banking and perhaps gaming.
Privacy
The biggest privacy issue potentially stems from KeepSolid headquarters' location in New York. The US is a member of the Five Eyes intelligence alliance and extended networks like Nine Eyes and Fourteen Eyes. Since KeepSolid is based in a member country, it could be forced to disclose user data in case a government agency requests such information.
So, does VPN Unlimited keep logs with users' data? No. They maintain a strict zero-log policy, and this means that your browsing history, metadata, downloads, connection times, data content, server usage, and IP address are not logged. However, your IP address is stored during your session. It's purged after the session is over.
There's a lot of fine print in KeepSolid's privacy policy regarding what information it collects from users. Many security-centric users won't like the fact that any information is collected. Thankfully, the company also discloses that it doesn't record your online activities, which should be enough for more trusting users.
Server Selection
Before we recommend KeepSolid's VPN, a review of the number of its servers is in order. We are pleased to report that VPN Unlimited has over 500 servers on more than 80 locations worldwide. At the time of writing this article, there were 57 countries you could use as your internet-cruising spot.
Server Speeds
To check how fast the servers perform, we used Speedtest by Ookla and let it automatically choose a server to test the connection. First, we tested the baseline speed without VPN from our office and compared it with recommended servers from other countries and continents.
Please take these results with a pinch of salt – VPN Unlimited by KeepSolid is likely to perform differently from your location due to the current server workload and the protocol you are using, which means your experience can be quite different from ours.
That said, we were quite satisfied with the speeds we were getting. The performance was consistent with server distance, and while pings were not fantastic for a gaming VPN, download and upload speeds varied from 95% to 70% of our baseline.
Streaming
One of the vital criteria for choosing a VPN is how useful it is for video streaming. Have no fear; with VPN Unlimited, Netflix is no longer out of reach, no matter where you are.
We tested out the servers recommended by VPN Unlimited for unlocking streaming georestrictions. There are dedicated servers for Amazon Prime Video, Netflix, Disney+, HBO Now, Hulu, BBC iPlayer, Hotstar, Popcornflix, RaiPlay, and Crackle. This is far more comfortable than having to browse through servers and check each manually until you find the one that works for you.
VPN Unlimited worked smoothly for us by unlocking each streaming service that we tried. As a bonus, it worked perfectly with YouTube as well.
Torrenting
VPN Unlimited's torrent capabilities aren't as great as its other features. It supports P2P traffic but on a limited number of servers. The supported servers are located in California and Ontario for Northern America, and Europe has servers in Romania, Luxemburg, and France. We haven't had any issues in our testing since we chose the closest server to our office, and we had decent download speeds.
If anonymous P2P traffic isn't the main reason you are looking for a good VPN, it shouldn't dissuade you from checking out VPN Unlimited.
Customer Support
The VPN Unlimited support team is top-notch and available 24/7. Our interaction with it was nothing but positive. Should you need to contact the customer service agents, you can send them an email at [email protected] With an average response time of under an hour, they're one of the fastest email-based support teams we've ever communicated with.
The self-help section is also worth mentioning. VPN Unlimited has an extensive FAQ section that can help you resolve most issues you encounter while using its services.
The only downside is the lack of live chat or phone support.
How Does VPN Unlimited Compare to Other VPN Services?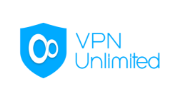 VPN Unlimited
$5/month - $159.99/lifetime
Number of servers::
500+
Aplication:
NordVPN
$3.29 - 11.95/month
Servers:
5,300+
Aplication:
PureVPN
$1.99-$10.95/month
Servers:
6,500+
Aplication:
NordVPN vs VPN Unlimited
If you're on the hunt for the top VPN providers, you've probably stumbled upon NordVPN. This company provides great VPN protection for a reasonable price, which is why it's important to see how it compares to Unlimited. We tested the performances and features of both.
Overall, these are fast and stable VPNs. But you can use VPN Unlimited on 10 devices, while NordVPN secures up to six. VPN network coverage is another important factor to have in mind when choosing a VPN service, especially for users who want to unblock restricted sites. The more servers you have on offer, the better your chances of accessing the content you want.
Although VPN Unlimited has servers located on every continent, it can't compete with NordVPN's extensive network of more than 5,000 servers. Still, both providers can unblock most of the streaming platforms, like Netflix, HBO, ESPN+, and Hulu. But if you have very particular requirements regarding streaming platforms, then NordVPN is probably a better option.
PureVPN vs VPN Unlimited
Both PureVPN and VPN Unlimited are good options if you want a VPN provider that enables reliable service, a stable connection, and good performance. When it comes to numbers, PureVPN has more servers (6,500+) than VPN Unlimited, meaning that you have a better chance of finding a server that's close to your location. This is not the only area where PureVPN outdoes VPN Unlimited.
It offers better security tools, including more protocols and 256-bit encryption. Also, PureVPN is a better option for Linux users since it offers an app that you can easily download. But if you don't need any of these options, VPN Unlimited is actually a solid choice, especially because it offers an affordable lifetime subscription.
VPN Unlimited Recent Upgrades
The company recently unveiled VPN Unlimited for Android, but this is not the only news story. In order to provide fast and affordable VPN services, Unlimited VPN now has a new server that is located in Hong Kong. This way, the company's servers cover the whole of Asia, providing fast and stable VPN connections to users. Final Word of Our VPN Unlimited Review
To conclude – we wholeheartedly recommend it for anyone interested in powerful data encryption or unblocking streaming services. It is also an excellent tool for circumventing censorship without worrying about DPI firewalls ruining your day.
If you are still not sure if you should hang your hat with this provider, VPN Unlimited has a seven-day free trial with all premium features unlocked. On top of that, there is a 30-day money-back guarantee with no questions asked. It'll give you a total of 37 days to check out VPN Unlimited and see if it really suits you.
Final Word
To conclude – we wholeheartedly recommend it for anyone interested in powerful data encryption or unblocking streaming services. It is also an excellent tool for circumventing censorship without worrying about DPI firewalls ruining your day.
FAQ
VPN Unlimited has numerous excellent features that speak for themselves. We gladly recommend it to anyone interested in unblocking US Netflix and other streaming services. It uses military-grade encryption to secure users' data and can help with avoiding internet censorship.
VPN Unlimited is not free. However, it offers a seven-day free trial and 30-day money-back guarantee. During the trial period, you can create a free account and try the VPN on any devices you plan to use.
Is KeepSolid VPN Unlimited safe?
VPN Unlimited has impressive security features and top-notch encryption protocols. It also has an exceptional proprietary protocol with KeepSolid Wise, sophisticated enough to circumvent deep packet inspection firewalls.
Does VPN Unlimited keep logs?
VPN Unlimited implements a zero-log policy, which means it doesn't store any information on your internet session. However, it keeps some personal information necessary to maintain your account. This information is encrypted with AES-256 encryption, which is the standard for both the VPN industry and the US government.
Does VPN Unlimited work with Netflix?
For the purpose of writing this VPN Unlimited review, we successfully unlocked US Netflix without having to search for the appropriate server. Since VPN Unlimited lists out servers for each supported streaming service, it saved us the hassle of searching the server that works with Netflix.