UltraVPN Review
UltraVPN ticks all the boxes, but tech-savvy users are left looking for more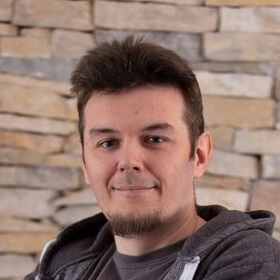 Updated: March 23,2022
DataProt is supported by its audience. When you buy through links on our site, we may earn a commission. This, however, does not influence the evaluations in our reviews.
Learn More.
UltraVPN is among the many popular products owned by digital security giant Aura, which also powers Hotspot Shield and Touch VPN. Like all other Aura products, this VPN uses strong encryption as well as OpenVPN protocol and runs on both desktop and mobile. Our UltraVPN review dives deeper into all of these features and covers the basics like price and installation.
UltraVPN
VISIT SITE
AVAILABLE ON:
iOS
Mac
Android
Windows
KEY FEATURES:
Number of locations: 100+
Number of servers: 100+
Data cap: No
Support: Email, phone, and live chat
Users: 6
Kill switch: Yes
Streaming services supported: Netflix, Hulu, HBO GO, Amazon Prime Video, Disney+
Platforms: Windows, Mac, Android, iOS
Price: $2.99/month
Pros
Unblocks streaming services
Money-back guarantee
Low impact on speed
Strong encryption
Easy to use
Cons
Supports only a few payment methods
No free trial
Pricy subscription renewals
UltraVPN Pricing
This is one of the VPN providers that makes the purchasing process as simple as possible. You can choose between a one-month, six-month, or one-year subscription with longer commitments offering higher discounts.
But even without long-term subscriptions, this isn't an expensive piece of VPN software. On the contrary, we were pleasantly surprised with the UltraVPN pricing plans, which are some of the most affordable options when it comes to personal VPNs. And if you choose to go with the annual plan, you'll be paying less than with much of the competition.
The regular monthly price is $6.99, while the six-month option brings the price down to $4.99 per month. The annual price is perhaps the most attractive and equates to just $2.99 per month.
However, there is a considerable caveat. The aforementioned prices are discounted introductory offers. At the end of your subscription period, the company auto-renews the subscription for another term using higher rates. That means that the UltraVPN price rises. To learn more about the renewal policy, click on "regular rate" at the checkout counter.
If you wish to avoid the automatic renewal and the inevitable price hike, you can contact the company's support team to help you cancel your subscription. If you choose to stay, bear in mind that the six-month plan doubles in price following the renewal, while the annual plan jumps up to $89.99. Unfortunately, these prices aren't exactly competitive, and we hope that UltraVPN reviews its approach.
Free Trial
Having the option to try out a personal VPN before making a purchase is always a plus. Regrettably, UltraVPN doesn't currently offer a free trial. There isn't any kind of lite version of the app, and customers won't even be able to test the Premium VPN plan before committing to an annual subscription. But there is no real risk involved because the company offers a 30-day money-back guarantee. For some users, this may not qualify as a substitute for an UltraVPN free trial. But at least, you can get your money back if, for any reason, you're not completely satisfied with your purchase.
Payment Options
Purchasing UltraVPN is a straightforward process. The checkout form sits on the same page, where you can peruse different payment plans. This speeds the transaction, and you won't have to navigate multiple pages to make your purchase. As for the payment methods, these options were available at the time of writing this UltraVPN review:
Credit or debit cards
PayPal
This isn't an ideal selection. A broader range of payment options would attract more customers. More importantly, the absence of cryptocurrency as one of the options means customers from certain regions won't be able to safely purchase this software. At a time when every VPN provider is working to accommodate more customers, accepting payments in only the most common methods is simply not enough.
Installation Process and User Interface
Once you've chosen a plan and made a payment, you'll be presented with links to download UltraVPN. The app is available for Windows and Mac on desktop and also on Android and iOS if you need VPN protection for your smartphone or tablet. The installation and initial setup are straightforward, although it might take some time for your account to get activated and be ready for use in the app. Some customers claim they had to wait over an hour before they could enable their VPNs, and the app kept asking them to repurchase the license. But it's nothing a quick chat with the customer support team can't fix.
Aside from computers, phones, and tablets, UltraVPN Premium can also be installed directly on a router. Since the app supports OpenVPN and employs 256-bit encryption, it's a great way to protect your IoT devices and facilitate data tunneling. This also means all your consoles as well as Linux PCs can enjoy the benefits of a VPN.
Desktop and Mobile Apps
To say that UltraVPN's UI is modern would be an understatement. The company uses a visually pleasing color scheme, which is one of the main reasons why almost every Ultra VPN review written by users applauds the design. Everything is clearly displayed, and the site gets top marks for navigational efficiency. Too many VPNs are plagued by terrible UIs, so it's always a relief when we come across one that's straightforward and easy to use.
In addition to selecting the VPN servers that you wish to connect to, you'll also get a real-time status of your connection. UltraVPN shows the duration of the connection, the IP you're connected to, as well as how much data you have both downloaded and uploaded during the session. Don't worry, though; UltraVPN's download counter is there if you'd like to keep tabs on bandwidth. This VPN comes with unlimited data.
Connecting to a server is a piece of cake. Simply click the location button and choose a country and then a city (if available). It's all very streamlined, maybe a bit too streamlined for our taste. We'd prefer if the app pinged all of the servers and offered some kind of sorting – either by name, number of servers, or connection speed. It would really be a top VPN with that additional bit of data. The only available information next to some servers tells you whether the location is secure for torrenting. On the other hand, the simplicity of the app makes it ideal for smartphones where there isn't much screen real estate.
Finally, there's also a browser add-on. If you'd like to unlock Netflix or any other video streaming platform, but you'd prefer all the other internet traffic to go through your actual IP, then the browser extension is a must. Whether you install UltraVPN for Mac, Windows, smartphones, or just your browser, the digital footprint is minimal, and the lightweight app won't affect your device's performance.
Features
Server Network
Many people use a VPN to gain access to a specific location or a series of locations. That's why VPN providers try to get their servers up and running in as many locations as possible. When it comes to the number of locations and servers, UltraVPN is a mid-range option. The company has more than 100 server locations worldwide, which is not a lot, but the network covers all continents. Therefore, we won't designate these numbers as a downside in our review of UltraVPN. Still, do check the list of locations on the website to make sure the company has servers in the countries you need.
Connection Speed
A VPN will always impact the connection speed and ping because you're bouncing off more than one server to reach your destination. That's why we wanted to see how UltraVPN fares against other VPN services when it comes to speed. Our test included connecting to several locations around the world, mostly locations where you can access specific geo-restricted content, and then measuring speed and ping. The connection we tested on is a 100Mbit/s DSL.
Here are the results of our UltraVPN speed test:
| # | Country | Ping difference % | Down decrease % | Upload decrease % |
| --- | --- | --- | --- | --- |
| 1 | United States | 250% | 44% | 39% |
| 2 | United Kingdom | 57% | 25% | 27% |
| 3 | Canada | 301% | 52% | 60% |
| 4 | Germany | 30% | 13% | 16% |
| 5 | France | 34% | 21% | 18% |
| 6 | Australia | 375% | 60% | 69% |
The developers of UltraVPN claim the service has unlimited bandwidth, and our tests confirmed that. All of the ping and bandwidth differences were within the expected range, leading to the conclusion that this is a fast VPN. There wasn't any speed throttling detected even when connecting to US locations.
In the age of geo-blocking, you need access to servers in different parts of the globe to watch all the shows, even on one service. The UK audience has access to some shows on Netflix that Americans can't watch. With UltraVPN, Netflix won't be able to lock you out of content ever again. By employing a protocol called ultraflix, the VPN connects you to the best possible locations for accessing streaming content.
A lot of streaming services work with UltraVPN. The list includes Hulu, Amazon Prime Video, Disney+, and HBO GO. We were pleasantly surprised to see how well this VPN performed with all the aforementioned apps, especially since these companies are constantly exploring ways to block users from using VPNs to unblock streaming platforms.
Compatibility with Streaming Services
In the age of geo-blocking, you need access to servers in different parts of the globe to watch all the shows, even on one service. The UK audience has access to some shows on Netflix that Americans can't watch. With UltraVPN, Netflix won't be able to lock you out of content ever again. By employing a protocol called ultraflix, the VPN connects you to the best possible locations for accessing streaming content.
A lot of streaming services work with UltraVPN. The list includes Hulu, Amazon Prime Video, Disney+, and HBO GO. We were pleasantly surprised to see how well this VPN performed with all the aforementioned apps, especially since these companies are constantly exploring ways to block users from using VPNs to unblock streaming platforms.
Torrenting
We've already touched on P2P protocol in our UltraVPN review. While only a handful of servers don't support torrenting, you can use this VPN for both private browsing and downloading or seeding all the torrents you like. Considering the app doesn't make a huge impact on transfer speeds, it's a great addition to every torrent fan's digital toolbox. The company doesn't snoop through your traffic, and aside from the originating IP, it doesn't record any information.
Security
A good VPN is synonymous with security. Therefore, we expect to see strong encryption and software that won't leak your DNS. Nearly all online user reviews of UltraVPN praise its strong security measures. This VPN protects your identity with military-grade 256-bit data encryption, and there is an integrated kill switch, which UltraVPN refers to as a firewall. This ensures that you won't be sending out any unencrypted data when switching VPN servers or if, for any reason, there's a hiccup in the connection. Whether you're worried about local censorship or your ISP tracking your data, turn UltraVPN on and browse the internet without fear.
Customer Support
By logging into UtraVPN.com, you can get technical assistance by getting in touch with the support team via email. For billing support, you can also contact an agent by phone. In addition, the website has a neatly organized knowledge base where you can search for common questions and find setup instructions for all platforms.
How Does UltraVPN Compare to Other VPN Services?
Servers:
100+
Aplication:
NordVPN
$3.69 - $14.9/month
Servers:
5,600+
Aplication:
Surfshark
$2.49 - $12.95/month
Servers:
1,700+
Aplication:
UltraVPN vs NordVPN
We subjected both providers to detailed tests to see which one is better. Hopefully, our reviews will help you make a decision which is a better option for you.
First off, we need to highlight that UltraVPN and NordVPN provide secure and stable VPN connections, wherever you are located. Although NordVPN's huge network of servers outclasses UltraVPN's modest number of servers, both providers had excellent speeds during our tests. We didn't experience any interruptions or connectivity drops. UltraVPN servers are located on every continent, so you won't have any problem with finding the closest server location, wherever you are.
NordVPN servers are designed to unblock geo-restricted content. If you choose this provider, you may rest assured that you'll get ultra quality video in all streaming services, with any server you choose. UltraVPN can help you unblock some streaming services, but sometimes you must switch servers to get the best options.
NordVPN is also a better choice if your computer runs on Linux. Unlike UltraVPN, NordVPN offers an app for Linux devices.
UltraVPN vs Surfshark
The first thing that we noticed when comparing UltraVPN and Surfshark is a big difference in their pricing plans. If you are looking for an affordable, yet great VPN service, Surfshark should be on top of the list, but how does it fare against UltraVPN?
Surfshark outperformed UltraVPN in many categories aside from pricing. UltraVPN limits users to up to six simultaneous connections, while Surfshark allows you to connect an unlimited number of computers, mobile phones, and tablets. Also, you can connect your Fire TV, which is impossible with UltraVPN.
We also give an advantage to Surfshark's over UltraVPN's customer support. The agents are available via live chat, so the company's response time is shorter. We found UltraVPN's site uninformative and hard to navigate.
UltraVPN Recent Upgrades
The most wanted VPN features, like the UltraVPN extension for Linux and Chrome, are still missing. We had hoped to see them during our recent check on UltraVPN upgrades, but it seems that the company's team still works on developing those apps. When it comes to UltraVPN apps for iPhone and iPad, the company fixed some minor bugs, so they work much better now.
Bottom Line
There are a number of reasons why this VPN is a smart purchase. The service works really well and has one of the best encryptions on the market. The UltraVPN prices are also a great incentive for getting this service, at least for your initial subscription. However, the app is a bit too basic for advanced users. Another downside is the fact that the company doesn't support crypto payments. But ultimately, the pros outweigh the cons. It's worth a try, and with the money-back guarantee, there is no real risk involved.
FAQ
How much does UltraVPN cost?
The prices for UltraVPN start at $2.99 for an annual plan and go up to $6.99 for a monthly plan. The annual plan is the ideal solution for all those who want the best value VPN, especially since subscription renewals involve higher rates. The shorter your renewal period, the more you'll pay.
How do I cancel UltraVPN?
You can cancel recurring payments for the service either through the Account tab in the app, your dashboard on the website, or by contacting customer support. Canceling the subscription means it will stop further payments after your current license period expires and not that you'll instantly get a refund for your purchase. If you're not satisfied with UltraVPN, you can get your money back within the first 30 days of your purchase. For more details, you can check out the UltraVPN home page.
What is the best free VPN?
There are many great VPN apps that either have a lite, free version, or a trial period. Pretty much any VPN that we've reviewed on this site is a good choice if it has a free version. Going for a completely free app is usually not the best thing to do if you need a VPN for more than just private browsing.
That depends on where in the world you're located. Several countries banned VPNs, and in those places, you should probably consider the very best VPN apps to avoid detection. This is why it's important that a VPN fully masks your original IP and doesn't keep any logs of your connection.
Does a VPN really hide your identity?
Hiding the original IP is one of the main functions of any decent VPN and the main reason why the software is popular. A good service will also hide your bandwidth from your ISP, meaning that internet providers won't be able to know what you browsed while the VPN was working. As we mentioned in our UltraVPN review, strong encryption and certain protocols are a must to avoid online tracking.