Touch VPN Review
Free VPN That Misses the Mark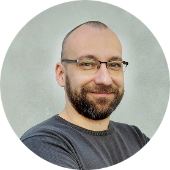 Updated: May 12,2022
DataProt is supported by its audience. When you buy through links on our site, we may earn a commission. This, however, does not influence the evaluations in our reviews.
Learn More.
Touch VPN is a VPN service owned by Aura, a digital security company that also owns Hotspot Shield VPN. With plenty of server locations, apps for multiple platforms, and extensions for browsers, this VPN, on the surface, has an attractive offer. Our Touch VPN review will explore both the free version and the premium subscription to determine whether this VPN is worth your time.
Touch VPN
VISIT SITE
Price Range:
$0 - $10/month
AVAILABLE ON:
iOS
Mac
Kodi
Chrome
Android
Windows
KEY FEATURES:
Number of servers: 5,900
Number of server countries: 50+
Maximum simultaneous connections: 5
Split tunneling: N/A
Kill switch: yes (for mobile version)
Ad blocking: yes (for browser extension)
Supported protocols: HydraVPN, OpenVPN
Streaming services supported: Netflix
Price range: $0 - $10/month
Best price: free
Pros
Free version
Descent mobile app
OpenVPN
Cons
Lackluster desktop application
UI issues with the browser extension
50% of the servers tested were unusable
Touch VPN Price
As with many competitors on the market, Touch VPN comes in two flavors: a free version with limited features and a premium plan reserved for more demanding users.
Free Plan
Touch VPN's offer differs between their browser extension, mobile, and PC applications. The free mobile app version has many more unlocked server locations compared to the browser extension. There are 22 locations available on Android, while you are limited to six different countries when using Chrome.
We've noticed that US servers are available on Touch VPN for Chrome, while the mobile application has them locked behind the premium subscription.
The desktop app has even less to offer. The free version is particularly lean as you cannot choose the servers by yourself and have almost zero customization options available.
Premium Subscription
With the premium plan, you get access to all available server locations, ad-free apps, high-quality support, and a faster connection to the VPN servers. You can use the premium subscription on five devices simultaneously, and it's best used with Touch VPN Chrome extension and mobile application.
Slow server speeds are a significant drawback for anyone that wants to test out the free version and see how it compares with other VPN services. You will likely base your decision after you benchmark the internet connection and then decide against it if you find it lacking.
The Premium Plan costs $10 per month or $6 if you pay a year in advance. A 40% discount is significant, and users who don't mind committing will appreciate the savings.
Installation and UI
Touch VPN's download page has links for all available versions of the app. The installation is simple, as you can download the application directly from the App Store, Microsoft Store, or Google Play and add it as an extension to Edge, Firefox, Chrome, and Chromium-based browsers. You can also download the MSI file for a manual Windows installation if you prefer.
Desktop Version
Touch VPN's UI varies a lot between different applications. The desktop application has the most rudimentary interface. You can choose the server location from a dropdown menu, and connect/disconnect button is featured prominently in the middle. The free version of Touch VPN for PC doesn't allow you to choose a specific server location; instead, you are limited to "Automatic" server selection.
Settings and advanced options are missing from the desktop application, and the only customization you can make is to switch between the light and dark theme. Furthermore, this option is located in the "About" section, which isn't where you would usually expect to find it.
Mobile Version
The mobile app for Touch VPN is significantly better than the Windows/macOS version. The first noteworthy difference is the number of servers you have on a free plan, which far outpaces the desktop app.
Touch VPN is feature-packed with its mobile version. Besides getting a VPN, you have four different optimization tools that improve your battery life, bandwidth, Wi-Fi security, and clean junk files from your phone.
Unlike Touch VPN for Mac and Windows, you have several useful settings available, not just a choice between the color of the overall app theme.
Browser Extension
The Touch VPN extension for Chrome, Firefox, and Edge is also worth checking out, despite the limited number of server locations available. Touch VPN also packs in some advanced features in the browser extension, which can be handy and reduce the need to install several other extensions.
Touch VPN Features
Server Network
Touch VPN has an extensive server network with 5,900 servers across more than 50 countries. However, most of them are locked behind the subscription plan. Because of the sheer number of servers, traffic overloads shouldn't present a problem, and, in theory, the service should provide a consistent bandwidth. Unfortunately, that's not the case with this VPN.
Server Speeds
Fast servers are locked behind the premium subscription, which only serves as bad marketing for Touch VPN. Not showing their best side and what their VPN service can handle is disappointing. Our benchmark will showcase the bandwidth we achieved using the Touch VPN extension.
Here's a speed test without the VPN at our European office to establish a baseline.
Since there were only six locations available with the browser extension, we tested all of them. Quite frankly, the situation is currently a hot mess.
When we tried to connect to a US location, our IP address instead showed Amsterdam, Netherlands. As expected, the results were far better than what you would realistically get when connecting to a US server from Europe. Conversely, the location supposedly in the Netherlands took us to a server we can only assume was in the Pacific somewhere, considering the extreme ping and lag we faced. This server couldn't even open web pages, so we moved on.
We then tried connecting to a Canadian server but were actually assigned to a VPN server in California, US. Below is the result of that bandwidth test.
Aside from the high ping, the server performed above our expectations, even though its location wasn't where it was supposed to be.
We couldn't access anything through the server that was supposed to take us to a location in Russia. Still, the German server was apparently located in Moscow, Russia, which at this point wasn't that surprising. Obviously, the bugs with the user interface really need to be addressed by the developers. We couldn't test the internet connection due to poor bandwidth.
The situation was the same with the last server that was supposed to be in the UK. It was actually located in Paris, France.
The server performed decently, but it's still disappointing to see that most of the available servers don't work or don't correspond to labels on the user interface. Does Touch VPN work? Yes. Does it work as intended? Definitely not at this point.
Supported Protocols and Leak Protection
Touch VPN supports only Hydra and OpenVPN protocols. Anyone familiar with top-performing VPN services will know that the OpenVPN protocol is safe and reliable, and it's become a staple for many professional VPN providers. With that said, Hydra worked just as well during our Touch VPN review and mobile testing.
Since the same company also owns Hotspot Shield, we weren't surprised to see that protocol available in the mobile app. Hydra is fast and convenient for streaming videos, but it doesn't stand against government scrutiny, so you'll have a tough time bypassing restrictions in countries like China.
WebRTC leak prevention works perfectly with the browser extension, though, but make sure that you enable it first.
Advanced Features
Is Touch VPN good when it comes to advanced features? This depends on the app you choose. The desktop one has almost no features, and it's not worth considering at all.
The mobile app has a kill switch and some phone-optimization features that are convenient to have. You can also switch between protocols, which the browser extension doesn't allow.
That said, the browser extension can block ads, trackers, cookies, and malware.
Streaming Services
We wouldn't list Touch VPN among our recommended VPNs for Netflix. It manages to unblock the US version of Netflix, but the lack of consistency with server speeds isn't great for streaming videos.
Furthermore, during our tests, none of the apps could unlock Amazon Prime Video, Disney+, or BBC's iPlayer.
P2P and Torrenting
Touch VPN isn't very clear on what information it collects from its users. In fact, it redirects to its parent company's privacy policy, where there is no mention of a zero-logging policy regarding data from VPN users.
So, is Touch VPN a safe choice for peer-to-peer sharing, at least? Not really. It's definitely not an optimal choice for torrenting due to erratic speeds and a lack of dedicated P2P servers. Many other VPN services like Atlas VPN simply do a better job, and those that have dedicated peer-to-peer sharing servers are in another league altogether.
Product Evolution
Touch VPN has improved somewhat in recent times, and it made significant upgrades with the mobile application. As a dedicated Android VPN solution, it would be an option that we can recommend, as considerable work went into optimizing it for a solid mobile experience.
Unfortunately, the desktop and browser versions of Touch VPN seem unfinished. The bare minimum needed to improve both platforms is adding more configuration options and protocols and fixing labeling issues for the browser application. Not labeling servers correctly and having 50% of servers inoperative is unprofessional and not a great move if you want paid subscribers.
Touch VPN Customer Support
If you have questions on how to use Touch VPN, issues with the subscription, or other customer-related problems, Touch VPN has only one line of communication, and that's via email. The official page doesn't include any additional information, guides, FAQs, or a dedicated knowledge base. Even though all applications are simple enough to use, the lack of information for people that are not VPN-savvy is definitely a bad look for the company.
How Does Touch VPN Compare to Other VPN Services?
Servers:
5,900
Aplication:
Hotspot Shield
Free - $7.99/month
Servers:
1,800+
Aplication:
CyberGhost VPN
$2.25 - $12.99/month
Servers:
7,268
Aplication:
Touch VPN vs. Hotspot Shield
Even though both Hotspot Shield and Touch VPN are part of the same parent company, there is a significant difference in their offer.
Both VPN services have a free plan, but the difference is quite noticeable when switching over to the premium subscription. Hotspot Shield supports more platforms and can be installed on a router, TV, and on Linux-based systems. It performs better than Touch VPN for Netflix, too. Hotspot Shield's servers are faster and can be used for Netflix, Amazon Prime Video, and Disney+ without enduring low bandwidth and stuttering issues.
Compared to Touch VPN, Hotspot Shield is packed with features. With a premium subscription, you get access to real-time malware and virus protection, a password generator, and a spam-call blocker. Everything is explained and featured in its knowledge base on the site. You can expect better customer support too, which is why we'd recommend Hotspot Shield over Touch VPN any time.
CyberGhost vs. Touch VPN
Unfortunately for Touch VPN, it can't stand up to CyberGhost in almost any category. Starting with the price, CyberGhost can cost you as little as $2.15 per month with a three-year subscription or $3.95 per month if you pay for a year in advance.
Besides significant savings, you can install CyberGhost on a number of devices that Touch VPN doesn't support, such as VPN routers, Xbox (even Series X and Series S are supported), Play Station 5 and 4, smart TVs, and Roku.
CyberGhost has optimized servers for gaming, P2P traffic, and streaming. Furthermore, It's also fantastic for Amazon's Fire TV Stick.
Security is the most crucial feature of a VPN, and here we were left unimpressed, too. Touch VPN logs some of your activity, and it's unclear what information the company retains. This isn't an issue with CyberGhost, as it maintains a no logs policy and is based in Romania, which isn't a member country of the 14-Eyes alliance. Touch VPN is a US-based VPN and is therefore subject to US jurisdiction and intrusive privacy laws.
Another reason why we recommend CyberGhost is because it has more servers, faster bandwidth, split tunneling functionality, more available VPN protocols, AES 256-bit encryption, and is a superior product overall.
Final Verdict
Our Touch VPN review has not been very positive so far, and in truth, we were fairly disappointed with the software. The desktop application lacks features and customization options. If we did a Touch VPN review for Chrome only, it would be one of the worst-rated VPNs we've ever tested since the browser extension is a mess. Half of the servers do not work, and operational ones aren't correctly labeled.
The only saving grace for Touch VPN is its mobile application, which has a kill switch, multiple VPN protocols, phone optimization tools, and a professional-looking UI. If you need a VPN for an iOS or Android device, then Touch VPN is worth looking into. For anything else, there are better alternatives.
FAQ
Touch VPN is owned by Aura, which is a company that provides digital security products and is famous for its far superior VPN offering, Hotspot Shield.
Anyone looking for a safe free VPN should skip Touch VPN. Unresolved bugs, server issues, a lack of split tunneling, and poor communication regarding the company's logging policy don't go in favor of Touch VPN as a safe option. There are better alternatives, such as Cyberghost or ProtonVPN.
What is Touch VPN used for?
In our Touch VPN review, we found that it works best on mobile phones and does a good job of providing safe VPN traffic on your smartphone. Its browser extension and desktop application are both very unreliable, and we don't recommend using them.