ProtonVPN Review
Airtight privacy and a generous free plan more than offset ProtonVPN's small server network
Updated: March 23,2022
DataProt is supported by its audience. When you buy through links on our site, we may earn a commission. This, however, does not influence the evaluations in our reviews.
Learn More.
Keeping our online communications safe and secure is essential in the digital age. So whether you're looking to protect your privacy on the internet or bypass geo-restrictions on streaming services, a VPN is a great little encryption tool. But some VPNs are better than others. Our ProtonVPN review takes a look at this inexpensive solution for browsing the internet safely.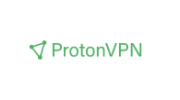 ProtonVPN
VISIT SITE
PRICE RANGE:
$0-$24/month
AVAILABLE ON:
iOS
Mac
Linux
Android
Windows
KEY FEATURES:
Servers in 51 countries
1,500+ servers
Up to 10 devices simultaneously
Highly effective kill switch
Pros
Top of the line secuirty
Strict no-logs policy
Encrypted email with Visionary package
No data restriction with free package
Cons
Relatively small amount of servers
On the expensive side
ProtonVPN Pricing
In addition to the free version, there are three ProtonVPN pricing plans: Basic, Plus, and Visionary. The free version allows you to connect one device at a time and gives you access to three different server locations. It operates at a medium speed frequency with no adverts or tracking.
This version may be adequate for some users, but the low speeds make streaming difficult and the offer only includes the most basic security features. One of its key highlights is that it doesn't have a limit on data usage. This is an important characteristic, as some VPN providers only offer around 500 MB with their free versions. The bottom line is that you have nothing to lose by signing up for the ProtonVPN free version to review the software's abilities.
When you decide to upgrade, the Basic package will cost you $4/month. It comes with a few additional perks, including access to all 51 VPN locations that Proton covers. You'll be restricted to only two devices, but the plan includes P2P file sharing and more bandwidth, which makes it easier to stream online content.
For more advanced security features, you'll need to dish out $8/month for the ProtonVPN Plus plan. You'll be treated to a bandwidth speed of up to 10 GB per second and get access to all VPN server locations, the Tor anonymity network, and the Secure Core system.
The Visionary plan is a bit steeper. It costs $24/month, which might be too much for those who only need a VPN for occasional online browsing. The package has the same features as its predecessor but allows you to simultaneously connect up to 10 devices. Subscribers also get access to the highest-paid tier of ProtonMail, an encrypted email service that operates within the ProtonVPN network.
Since there is a free version of ProtonVPN, there's no need for a free trial. But when you download the free version, you'll get seven days of free access to the Plus plan anyway. You can also bring down your subscription costs by 20% if you choose the annual payment plan and get a 33% reduction if you make biannual payments.
You can pay for the software with fiat currencies and upgrade using Bitcoin. In order to use the digital currency, you need to have an account with ProtonVPN. But you can get around this by subscribing to the free version and the ProtonVPN free servers before upgrading your account from there.
We feel that some of ProtonVPN's subscriptions are a tad expensive, but not to the extent that you should dismiss them. These plans offer some of the best encryption tools on the market, with a great deal of emphasis on security and privacy. So if you value anonymity, a paid version of ProtonVPN is definitely worth considering.
Installation Process and User Interface
The step-by-step instructions for installing ProtonVPN are straightforward. You'll need to use your email address to create an account, even for the free version, which isn't the case with some other VPN providers. Once you verify your email address, you'll be presented with a list of options for you to state your preferences. When you're done, scroll down to the bottom of the page for the ProtonVPN download.
Choose the platform you're downloading it onto and proceed. We chose to download the Mac version, which took less than a minute to install. Once you open up the application, you'll be greeted with a world map that identifies every country with ProtonVPN servers.
Browse through and select the ones you wish to connect to, and you'll be up and running within seconds. There are 51 countries for you to choose from, which is a decent but not amazing number of locations for a VPN provider. Proton's servers can also be found in countries where VPNs are illegal, including Russia, Turkey, and China.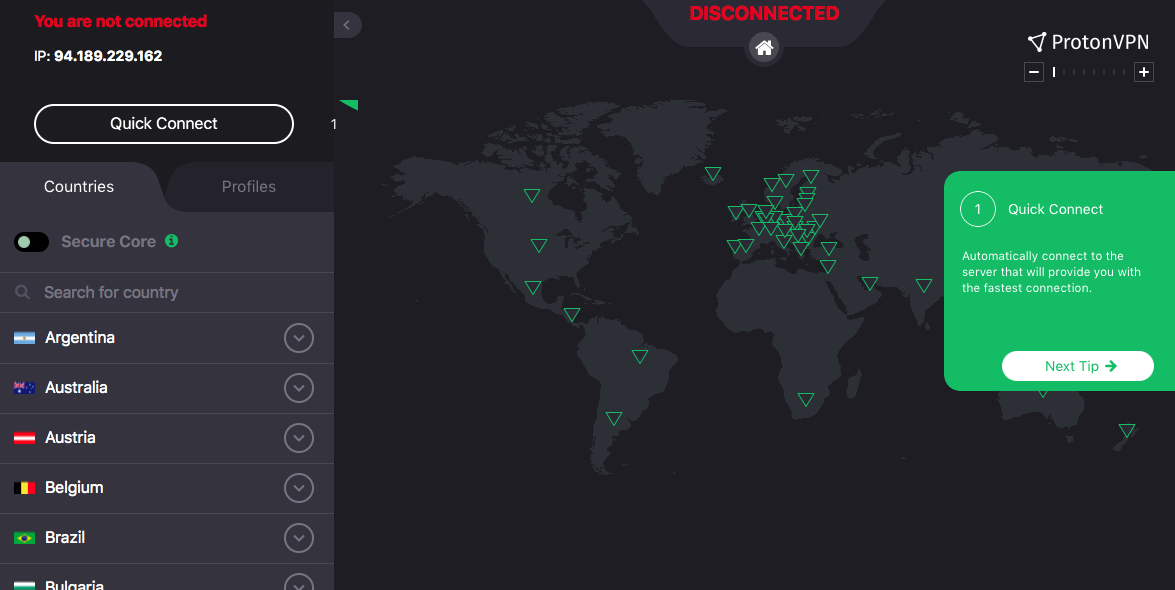 Server speeds vary depending on their location. The connection tends to be slower in some European countries, excluding the UK. But overall, we haven't encountered any significant problems with ProtonVPN speed. In addition to adequate speed, the platform is beautifully designed. You shouldn't have any problems navigating it and configuring settings.
ProtonVPN also has a mobile app that can be used on Android and iOS devices. Just like the desktop version, it's easy to download and set up. Online ProtonVPN reviews give the mobile app the thumbs up, with most users having positive experiences. Its polished design makes it easy to operate, and once it's set up, you can simply leave it running in the background to ensure that your browsing activity is secure.
Features
Privacy
As part of our ProtonVPN review, we examined the software's privacy features. For starters, the company is based in Switzerland, which has some of the world's strictest data-protection laws. The country isn't part of the EU or the 14 Eyes intelligence group, which means that online users are less vulnerable to government snooping. The only way for your personal details to get released is through a Swiss court order, which is very difficult to get. The main purpose of VPNs is to protect your privacy online, and ProtonVPN scores highly in this department.
The ProtonVPN logging policy is equally impressive. Swiss laws, unlike those in many other countries, don't require internet companies to keep logs of who is visiting their site. As such, ProtonVPN follows a strict no-logs policy.
The ProtonVPN kill switch is another valuable feature. It leaps into action if you ever lose your connection to the ProtonVPN servers. The kill switch shuts down your system until the connection is restored to ensure your security and privacy.
Security
Additional security features include the ProtonVPN Secure Core system. It's found in the Plus and Visionary packages and protects you from network-based cyber attacks. It does this by flowing your internet connection through the company's server locations, and from there it bounces your search to the website. This keeps you totally anonymous and untraceable.
Our ProtonVPN review also found that the company uses AES-256 encryption to protect all traffic running through the network. Any key exchange has 4096-bit RSA to back it up, and your messages are untouchable through HMAC with SHA384. With this level of protection, any snooping activities are all but impossible. Moreover, after each browsing session, the encryption key is wiped, meaning that no one can ever retrieve what you were browsing.
With the Plus and Visionary subscriptions, you can also access Tor with the click of a button. This is an anonymous network through which you can channel all of your online activity. It provides an extra layer of anonymity and gives you access to Onion sites. Not many VPNs offer this as an add-on service, helping ProtonVPN stand out from the competition. Our review of ProtonVPN arrived at the inevitable conclusion: this provider is committed to protecting its users.
ProtonVPN also secures your information physically. The provider's main servers and the base of its infrastructure is located 1,000 meters below ground in one of Switzerland's old nuclear fallout shelters. Similarly in Sweden, the hardware is underground, and in Iceland, it's in a former military base. The measures underscore the company's commitment to security and go beyond what other VPN support networks provide.
ProtonVPN cements its status as perhaps the most secure VPN through the ProtonMail service. This encrypted email service predates the VPN and is the largest of its kind globally. So far, it has worked flawlessly and passed all security checks.
ProtonVPN Torrenting Review
Some VPN users aren't too concerned with security and instead want a tool for streaming services and torrenting. Our review of ProtonVPN also tested the software's abilities in this department.
ProtonVPN users can stream content from Netflix, Disney+, iPlayer, and Amazon Prime from anywhere in the world. But to bypass geo-restrictions, you'll need access to servers that are only available with the Plus and Visionary plans. So if you're getting a VPN for the sole purpose of using foreign streaming services, ProtonVPN might not be your best choice. There are much cheaper options and even free VPNs that are more suited for this particular service.
We also felt it was necessary to conduct a brief ProtonVPN torrent review. Those who torrent should know that the process exposes your IP address to other torrenters on the network. They can view what files you are downloading, and although they can only see the number, your internet service provider can link this number to your personal ID. Details about what you are torrenting can then be passed onto third parties or the state should they request it from your provider.
By using ProtonVPN for torrenting you can protect this information from prying eyes. If you refer back to the privacy and security features that we discussed, you'll see how ProtonVPN fits the criteria of being safe for torrenting. The company is shielded by Swiss privacy laws and provides a strict no-logs VPN service.
How Does ProtonVPN Compare to Other VPN Providers?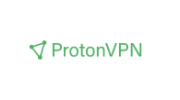 Servers:
1,500+
Aplication: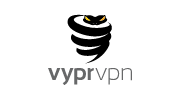 VyprVPN
$1.81 - $6.47/month
Servers:
700+
Aplication:
Windscribe
$4.08 - $9.00/month
Servers:
170
Aplication:
ProtonVPN Review – Bottom Line
As far as security and privacy are concerned, ProtonVPN is among the world's top providers. Beyond security, the interface is neat and it's easy to download ProtonVPN. The mobile apps are highly functional, ensuring high-end security across the board. Although some may regard it as pricey, there is a degree of flexibility with the software's four separate plans. All you have to do is choose that one that best suits your browsing needs.
The free plan gives you unlimited data usage, a feature that most advanced VPNs don't offer. For us, this is clearly one of the best VPN services on the market. With its server selection only growing, we highly recommend downloading the free version before upgrading to a paid package.
FAQ
While researching our ProtonVPN review, we were most impressed with the advanced level of security and the software's amazing free version. Unlike with many other VPN providers, Proton's free version has no limit on data usage. It also places a great deal of emphasis on ensuring that your privacy is protected.
Does ProtonVPN sell your data?
No. If the company sold data to third parties, our ProtonVPN review in 2020 would certainly shed light on such practices. ProtonVPN adheres to a strict no-logs policy, so the company doesn't actually keep any of your data. After you sign up to use the service, you can upgrade to paid versions using Bitcoin in order to ensure anonymity.
Is ProtonVPN good for Netflix?
ProtonVPN does work with Netflix to a certain extent. But if you review the ProtonVPN Basic or free packages, you'll see that neither is ideal for streaming. If you want to bypass geo-restrictions, you'll need access to servers that are only available with the Plus and Visionary packages.
Does ProtonVPN have a kill switch?
Yes. The kill switch is activated when you lose your connection to the VPN server in order to protect your anonymity. You can learn more about this key feature in our ProtonVPN review.