PrivateVPN Review
A solid choice for VPN users of all stripes, but the tiny server network impacts usability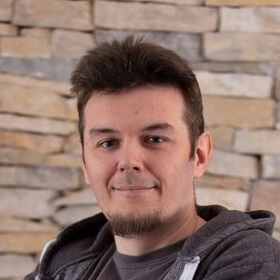 Updated: March 23,2022
DataProt is supported by its audience. When you buy through links on our site, we may earn a commission. This, however, does not influence the evaluations in our reviews.
Learn More.
As its name implies, PrivateVPN's main strengths are privacy and security. Although those are undoubtedly key factors when picking out a VPN, there are many others one needs to consider. Judging by the many positive PrivateVPN reviews we've read, you have much to look forward to as a potential customer. However, we never judge a product solely based on online recommendations, and we're not going to start now.
Read our detailed hands-on assessment of this VPN provider and decide if it's what you've been looking for.
PrivateVPN
VISIT SITE
Price Range:
$2.50-$8.99/month
AVAILABLE ON:
iOS
Mac
Kodi
Linux
Android
Netflix
Windows
KEY FEATURES:
Number of servers: 100+
Number of server countries: 63
Maximum simultaneous connections: 6
Split tunneling: No
Split tunneling: No
Ad blocking: No
Supported protocols: OpenVPN, PPTP, L2TP, IKEv2, IPSec
Streaming services supported: Netflix, BBC iPlayer, Hulu, Disney+, Amazon
Price range: $2.5-$8.99 per month
Best price: $2.5 per month for a 24-month subscription
Pros
Affordable plans
Great for torrenting and streaming
Several VPN protocols available
Most platforms supported
Fast and friendly customer support
Cons
Few server locations
No split tunneling
PrivateVPN Pricing
All three of PrivateVPN's pricing plans include the same features; the only difference between them is the length of the subscriptions.
The one-month PrivateVPN pricing package costs $8.10 per month, the three-month plan costs $5.03 per month, and the third-tier 24-month subscription is just $2.07 per month for the first 24 months and then $4.14 afterward. As far as VPN prices go, PrivateVPN's are hard to beat, plus there are no additional fees that you need to worry about.
Free Trial
Suppose 24 months seems like a very long period for committing to a service you aren't familiar with, yet you can't help but be tempted by the plan's affordability. In that case, you can request a PrivateVPN free trial by emailing the company's customer support team. They will quickly send you a link with clear log-in instructions. Know that the free trial will expire in 7 days.
Money-Back Guarantee
Another way to test out PrivateVPN's capabilities is to purchase one of its plans and request a refund within 30 days of signing up. However, considering the quality of the service rendered, we doubt that you'll actually want to do that.
Referral Program
What makes this product even more budget-friendly is its referral program. You can send your friends invite links, and every time they buy a PrivateVPN plan or prolong an existing one, you'll receive points that can be exchanged for free days of service. If they subscribe for one month, you'll get 100 points, their three months of VPN protection gives you 250 points, and friends that invest in a whole year of anonymous browsing will bring you 1,000 points credited to your account.
Of course, this is no more than a clever marketing trick but look at it this way: If you like something, you're going to end up recommending it to a friend anyway, and in this day and age of online supervision, they could only benefit from using one of the top VPNs on the market.
Payment Methods
The company's dedication to keeping its customers' data confidential is also reflected in the fact that one of the available payment methods is Bitcoin, allowing for 100% anonymous transactions. Those who don't own an eWallet, can use credit or debit cards and PayPal.
Features
This is the part of our review where we tell you exactly what this VPN can do. We'll go step by step, as there's a lot to cover.
Servers and Speeds
There are more than 150 PrivateVPN servers distributed across 62 countries. Compared to VPNs like the ones on our best VPN services list, this isn't a very impressive collection, but we can look past it considering PrivateVPN's solid performance on our speed tests.
The speed of our internet connection without a VPN was:
Below are the results for the server locations we used:
Canada:
Denmark:
Germany:
Malta:
Austria:
The download speed decreased the further away we were from our chosen server, but even then, the changes weren't as dramatic as with some VPNs we've reviewed. Your best bet while using PrivateVPN would be first to spend some time trying out different locations and adding the ones that work best for you to the favorites section.
Aside from that small nuisance, the VPN performed exceptionally – the server's speeds remained stable throughout our sessions, and we were able to establish six simultaneous connections with ease.
Protocols
PrivateVPN's available protocols are:
OpenVPN TAP + UDP – TAP – used for bridging (meaning that it connects two separate networks as if they were a single one), which is why it is often better to use TUN because it uses routing (in other words, it lets multiple networks communicate but remain separate), and is thus considered safer
OpenVPN TUN +TCP (Transmission Control Protocol) – among the most reliable VPN protocols and great at bypassing firewalls
OpenVPN TUN + UDP (User Datagram Protocol) – UDP is faster than TCP, but the connection is a bit less stable
L2TP (Layer 2 Tunneling Protocol)/IPsec (Internet Protocol security) – a very secure option and similar in speed to OpenVPN
PPTP (Point-to-Point Tunneling Protocol) – one of the fastest VPN protocols but with many security vulnerabilities
IKEv2 (Internet Key Exchange version 2) – offers fast and secure connections to users of newer mobile devices
If at any point you find yourself struggling to figure out which of these VPN protocols would best suit your needs and devices, you can get in touch with the PrivateVPN customer service team and have them advise you on the most appropriate solution.
Security and Privacy
PrivateVPN's protocols are protected with bank-grade encryption, and we didn't notice any DNS or IP leaks, so you can rest assured that you're in safe hands.
According to PrivateVPN's privacy policy, it doesn't collect or log any traffic or usage data. This is especially noteworthy when you consider that the company is based in Sweden, which is a member of the Fourteen Eyes, an information-sharing alliance.
In fact, the only information PrivateVPN reviews and stores is your email and password, as they are required to create an account.
PrivateVPN Platform Compatibility
This VPN can be installed on almost any platform you can think of, from Windows and Mac computers to Android and iOS phones. The operating systems that it's compatible with are:
Windows 7, 8, 8.1, and 10
macOS X
iOS version 9.0 or newer
Android 4.0 or newer
You can even manually install it on Linux devices, most routers, and Kodi. Thanks to the installation guides provided on the PrivateVPN website, you won't have to waste time googling how-to articles on setting up VPNs. All guides consist of clear step-by-step explanations, and some include video tutorials as well.
Ease of Use
PrivateVPN's developers created an excellent interface that caters to both experienced and novice users.
When you launch the app, you'll see a simple window with a large on/off button and the current location beneath it. The layout is almost exactly the same as any mobile VPN's, perfect for those unfamiliar with online protectors.
The advanced view of the PrivateVPN app is an entirely different story. Here, you can select your connection type and preferred encryption (AES-128-GCM, AES-256-GCM, AES-128-CBC, or AES-256-CBC). You can also choose how your VPN behaves on startup: If it turns on, minimizes, and automatically connects. There are 12 languages to choose from (English, Swedish, French, Dutch, Italian, Chinese, Polish, Russian, Spanish, Turkish, German, and Hindi).
Under the "Connection Guard" section, you'll see buttons for turning on IPv6 and DNS leak protection, the kill switch, and the application guard for turning off specific programs if the VPN connection fails.
Potential customers living in countries where VPNs are banned will be pleased to know that PrivateVPN's stealth mode, one of the most interesting PrivateVPN features, can help them disguise their VPN browsing as regular traffic. In addition to that, you'll always know when you are and aren't protected since the app will notify you in each situation.
As is the case with most mobile versions, although very similar to its desktop counterpart, the PrivateVPN app lacks a few minor features.
Streaming
Unlocking streaming services is one of the main reasons people install VNPs. PrivateVPN's capability for unlocking geo-restricted content rivals that of much larger and better-known VPNs. PrivateVPN and Netflix proved to be a perfect fit: We were able to unlock libraries from all around the world, despite the streaming platform's strict VPN blocks.
Once the company adds a few more servers, there'll be nothing stopping it from claiming its rightful place among the best VPNs for Netflix lovers.
Unsurprisingly, the VPN was successful at granting us access to many other services, including iPlayer, Hulu, Disney+, and Amazon. With certain locations, we were even able to stream shows and movies in Ultra HD.
Torrenting with Private VPN
After the above-described praiseworthy achievements, you might think that PrivateVPN has no more tricks left up its sleeve, but, fortunately for you, you'd be wrong. The VPN is a great tool to use while torrenting due to its strong security measures, a no-logs policy, and unrestricted bandwidth, which comes in handy when you're downloading large files.
Customer Support
If you happen to encounter an issue you can't find the answer to in either the installation guides or on the FAQ page, you can contact PrivateVPN's customer support team by filling out an online form or by writing to them on live chat. Although it isn't stated anywhere on the website, the company's representatives aren't available 24/7. Considering that round-the-clock support has become commonplace among top VPN providers, we were a bit disappointed to find this out.
Nevertheless, our initially poor impression of PrivateVPN's customer care quickly changed once we began our tests. Not only did we receive swift email and live chat responses, but every one of our staff members was treated with utmost patience and politeness, regardless of the questions they asked.
How PrivateVPN Has Evolved Over Time
PrivateVPN continues to expand its server infrastructure, and it has progressed noticeably since its inception. The company has considerably improved server uptime performance, and any announcements on downed servers are sparse. Besides constantly improving the app, PrivateVPN has put a significant effort into unblocking various streaming services, making PrivateVPN subscriptions all the more valuable for users looking for ways to gain access to georestricted content.
How Does PrivateVPN Compare to Other VPN Services?
PrivateVPN
$2.50-$8.99/month
Servers:
100+
Aplication:
PureVPN
$1.99-$10.95/month
Servers:
6,500+
Aplication:
ExpressVPN
$6.67 - $12.95/month
Servers:
3,000+
Aplication:
PureVPN vs. PrivateVPN
PureVPN is another VPN service provider in a similar price range as PrivateVPN. That's why comparing these two companies comes down to which one provides you with more features for your money.
PureVPN does offer some important functionalities that PrivateVPN unfortunately lacks. Ad blocking and split tunneling have become a standard offer for VPNs that aim to push through to the very top of this highly competitive market, and PrivateVPN currently doesn't have them.
PrivateVPN's speeds are impressive, though, and here it outperforms PureVPN. However, PrivateVPN's server list is modest compared to PureVPN's infrastructure, with 140 countries covered with more than 6,500 servers.
We recommend that users looking for a comprehensive offer spend a bit more and go for PureVPN. If, however, you're only interested in download performance and don't need so many locations and servers, PrivateVPN is a better solution. This is especially true since much of the criticism leveled at PureVPN has to do with disappointing bandwidth limitations.
ExpressVPN vs. PrivateVPN
ExpressVPN is often used as a benchmark for assessing other VPN providers, as it has the most professional offer in the market.
ExpressVPN has even faster connection speeds than PrivateVPN, which is one of the deciding factors for most users. Also, ExpressVPN uses RAM-based servers, which means that any kind of data retention is impossible, and complete user privacy is guaranteed.
Unlike ExpressVPN, PrivateVPN doesn't have all protocols supported across all platforms. The complete list of protocols is available only on PrivateVPN for Windows and macOS.
ExpressVPN's premium servers and services understandably come at a higher price. If ExpressVPN's price is no object for you, at $8.32 per month for a yearly subscription, you'll get much more out of your VPN provider. However, less demanding users will be just as happy with a PrivateVPN subscription that'll set them back just $2.50 a month.
PrivateVPN Review – Bottom Line
This VPN service is not to be underestimated. Although it offers a relatively modest selection of servers, it makes up for it with many other strengths such as absolute privacy, remarkable unblocking capabilities, and a high level of customization. From what we've seen in numerous PrivateVPN reviews, both past and current users share our sentiment.
This VPN has room to improve, but despite that, it's still a quality product that you can get at a very low price.
FAQ
PrivateVPN's full company name is Privat Kommunikation Sverige AB. The company is based in Sweden, and it has been in business for more than 10 years.
Yes, it is. PrivateVPN's safety is ensured with powerful encryption. This makes it an excellent option for protecting yourself even while you're using notoriously unsafe Wi-Fi connections. Additionally, the VPN is equipped with numerous features for taking advanced precautionary measures.
Does PrivateVPN work with Netflix?
Yes. You'll be able to find several PrivateVPN servers that will allow you to view Netflix's geo-restricted content. Connecting to locations nearest to you will enable you to stream your favorite shows in Ultra HD. The VPN can also bypass many other streaming services like iPlayer, HBO, Sky, and SVT Play.
When should I not use a VPN?
There are many reasons why you should keep your VPN turned on. It protects you against hackers, internet service providers who might want to sell your personal information to marketing agencies, and many other malicious individuals or just plain annoying advertisers. However, people will sometimes choose to turn off their VPNs when they are gaming or downloading large files as even some of the best VPN services tend to slow down internet speeds.
Which VPN does not keep logs?
More and more VPNs are adopting the so-called no-log or zero-log policy. Among these, the most popular ones are NordVPN, ExpressVPN, CyberGhost, and Surfshark. To decide which of these suits you the most, think about what you need a VPN for. Are you looking for the best gaming VPN, one that will unlock streaming services such as Netflix, or do you simply wish to protect yourself from online predators?
Is PrivateVPN good for torrenting?
According to our tests and many PrivateVPN reviews written by satisfied customers, PrivateVPN is a great choice for torrenting. However, keep in mind that you may have to try out a few server locations before finding the fastest one.