Mullvad Review
Anonymous accounts and payments make Mullvad the go-to VPN for privacy-focused users, but don't expect a seamless streaming experience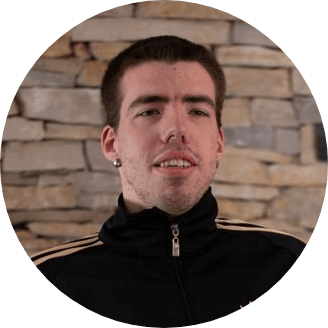 Updated: March 23,2022
DataProt is supported by its audience. When you buy through links on our site, we may earn a commission. This, however, does not influence the evaluations in our reviews.
Learn More.
We live in a world where, in most places, Internet access is considered a necessity or even a human right. Unfortunately, privacy, as statistics inform us, isn't.
This digital space we all share is getting more heavily populated by the day, which just gives ill-intentioned individuals more targets to prey upon. For this very reason, people have started using VPNs and accessing region-blocked streaming content.
In our Mullvad review, we'll take a look at this VPN's features and evaluate how good of an online companion it is. Read on to find out more.
Mullvad VPN
VISIT SITE
AVAILABLE ON:
iOS
Mac
Linux
Android
Netflix
Torrent
Windows
KEY FEATURES:
Number of servers: 764
Number of server countries: 94
Maximum simultaneous connections: 5
Split tunneling: Yes
Kill switch: Yes
Ad blocking: Yes
Supported protocols: OpenVPN and WireGuard
Streaming services supported: Netflix
Price range: €5
Best price: €5
Pros
30-day money-back guarantee
No-logs policy
Cash, Bitcoin, and Bitcoin Cash
Pay-as-you-go plan payments available
Cons
Doesn't unblock all streaming services
Lacks server location diversity
Mullvad Pricing
It makes sense to kick this review off with an overview of the monthly costs of Mullvad, since that's usually the first thing we consider when purchasing a product/service, especially if we aren't that familiar with its details. We'll take it step by step and lay it all out for you.
Mullvad charges a single monthly fee of €5 – approximately $5.80.
For comparison's sake, here are a few starting prices from Mullvad's competitors:
These are some of the best paid VPNs at the moment. As you can see, Mullvad is somewhere in the middle – not too pricey, but not exactly the most affordable either. However, the price isn't the main draw of this VPN; the flexibility of payments is.
With Mullvad, you aren't bound to a quarterly or annual subscription. It's a pay-as-you-go VPN, meaning that you pay month to month and can stop using Mullvad at any time. If you prefer, you can always deposit a couple of payments in advance so that you don't have to think about it for a while.
Even though your Mullvad VPN account is extremely disposable, it comes with an extra benefit in the form of a 30-day money-back guarantee. Keep in mind that you won't be able to get a refund if you pay in cash. This is to prevent money laundering.
Speaking of ways to pay for Mullvad, here are your options:
Cash
PayPal
Credit cards
Swish
App Store transactions
Bank wires
Bitcoin and Bitcoin Cash payments (these payments are discounted by 10% percent)
Privacy
You might have noticed more and more VPNs advertising no-logs policies, but have you heard about completely anonymous VPN accounts being offered alongside them? This is rare even among the top 10 VPN providers, which is why we consider it a big plus for Mullvad.
The main difference between Mullvad and other VPNs on the market lies in the fact that Mullvad requires zero personal information to open and use an account. You don't have to leave as much as an email address, let alone a phone number or your name, which some of the other providers do ask for.
So, how does creating an account with Mullvad work? You just go onto Mullvad's website, generate a Mullvad account number, and you're done. It's that simple.
Let's take a look at the other safety measures Mullvade has in place:
Encryption
Mullvad uses 256-bit AES encryption. AES stands for Advanced Encryption Standard and is one of the most popular and secure algorithms currently being used, so much so that governments choose it for their data-protection needs.
Proxy
All of the Mullvad servers are equipped with a SOCKS5 proxy. This provides you with an additional layer of anonymity.
Kill switch
An automatic kill switch has become a standard feature among VPNs. If your VPN connection fails, the kill switch will disconnect you from the internet, thus preventing your traffic from getting leaked.
DNS leak protection
Even if you're using a VPN, you're still at risk of DNS leaks. A DNS leak means that your internet service provider can monitor what you're doing online. Luckily, each Mullvad server has a DNS server running on it.
Tunneling
You can think of VPN tunnels as encoded pathways that your data goes through while moving from your device to the network. Mullvad supports SSH tunneling, Shadowsocks, and Stunnel.
Protocols
VPN protocols are rules that determine how your data is routed through a connection. Mullvad operates using OpenVPN and WireGuard protocols. OpenVPN is well-known and reliable, while WireGuard is new but very promising.
Multihop
A multihop connection allows the VPN tunnel to move through several servers. With each server, your data is encrypted all over again. This makes it extremely difficult for someone to get a hold of it or trace it.
Payment Information
Our Mullvad review wouldn't be complete without a section dedicated to how this VPN provider handles your payments. Few companies are as devoted to your privacy as Mullvad is. Some of the payment methods it offers are inherently anonymous, while others require third parties that keep logs of everything.
Cash, Bitcoin, and Bitcoin Cash payments are provided as options for the most private of customers, as they are direct and require nothing aside from the digital/non-digital money itself. The most private of all Mullvad payment methods requires nothing more than an envelope. You put the cash and the payment token in it and send it to the company. It accepts the following currencies: euros, American dollars, pounds, Swedish krona, Danish krone, Norwegian krone, Swiss francs, Canadian dollars, Australian dollars, and New Zealand dollars.
Credit cards, PayPal, Swish, and wire transfers are recorded by third parties, but Mullvad retains the necessary information for a maximum of 45 days, which is the amount of time required by law. After that, your private information is out of anyone's reach.
Ease of Use
Once the Mullvad download process is complete, you can install the app with one click. Enter your account number and you'll be good to go.
As far as aesthetics go, the website has a unique look, with a playful animation style somewhat similar to that of TunnelBear VPN. It's easy to navigate and chock-full of useful information presented in simple terms.
The app is similar to the website but lacks some of its creativity when it comes to design.
Nevertheless, it's well-organized and definitely among the top 5 VPN services we'd recommend to beginners. That said, we did notice that a couple of features that we've become accustomed to seeing in VPNs were missing. For instance, there's no option to select a favorite server or see additional information about it, such as the number of people using it.
It's clear that Mullvad focuses on delivering a clean, safe, and fast experience. As soon as you log in, you'll be connected to the best server available. To connect to a different one, you can browse through a list of servers by clicking on the Switch Location button clearly displayed on the Mullvad app main screen.
Most of the locations will have a drop-down icon next to them. This means you can further customize your connection by selecting a specific city, region, or server. As mentioned before, Mullvad currently has servers in 94 countries, which allows for quite a selection. Occasionally, some servers will be offline and marked with red dots.
Mullvad is very transparent when it comes to the ownership of its servers. Some of them are rented, but all are dedicated. Still, you can expect better speed with Mullvad's proprietary servers, and they tend to be more reliable than their rented counterparts.
Advanced Features
In the advanced section, you can customize your VPN quite a bit. For instance, you can enable or disable IPv6 communication, turn the kill switch off, choose a tunnel protocol, or use split tunneling. Split tunneling lets you use certain apps without a VPN, so that you don't have to constantly connect and reconnect. The recent update allows it on Android devices as well, which is much appreciated by users.
Devices
Mullvad allows five simultaneous connections per account. Compared to some of the best VPN service providers, five is the average amount. There are VPNs that offer an unlimited number of connections but, honestly speaking, most users will never need to use more than two to three devices at the same time.
The Mullvad app can be installed on Windows, Linux, and macOS, but can also be configured to work on other devices. For those who do most of their online surfing via phone, there are Android and iOS apps available as well. The Android app is still in development, so you might want to consider other VPNs for your Android device. Still, we didn't encounter any significant issues while testing it. Both Mullvad Android and iOS apps are WireGuard exclusive.
Servers
Currently, you can connect to 760 of Mullvad's servers in 35 countries and 57 cities. This is a reasonable amount, but we would like to see a bit more diversity regarding the server locations. More locations increase the odds of finding the server nearest to you and unlocking geo-locked content. However, keep in mind that a large assortment of servers doesn't necessarily guarantee great performance, and from our testing, Mullvad definitely doesn't disappoint in that area.
Streaming and Torrenting
We've reached the part of our Mullvad VPN review that's probably the main reason why most of you are here: Mullvad's streaming and torrenting capabilities.
We've had varying results while unlocking streaming services. We were able to find a server that got us into Netflix and HBO GO, but services like BBC iPlayer and Hulu remained out of our reach. This wasn't much of a surprise, as Mullvad's main intention is to provide safety and security. Streaming has never been at the top of its list of priorities.
However, Mullvad torrenting is a whole different story. If you wish to use P2P or BitTorrent, Mullvad should definitely be on your radar as one of the best VPNs for torrenting. Torrenting sites are usually littered with ads, so you'll certainly benefit from its excellent ad blocker. It does the job of handling those annoying ads much better than most built-in ad blockers, and will also prevent trackers on all platforms. It's also the reason there isn't a free version of Mullvad – it doesn't want to bother its users with ads that make the free versions "free."
How Does Mullvad Compare to Other VPN Services?
Servers:
764
Aplication:
NordVPN
$3.69 - $14.9/month
Servers:
5,600+
Aplication:
Private Internet Access
$2.19 - 9.95/month
Servers:
29,700+
Aplication:
Mullvad vs. NordVPN
Comparing any VPN to NordVPN seems like a thankless task, as not many can match NordVPN's 5,500-plus servers distributed worldwide and the benefits of having such an impressive network. If we put that aside, both VPNs unlock similar sets of streaming services, are excellent choices for torrenting, and have all the features a good VPN should have. Both are relatively easy to use and install and regularly make all necessary updates.
However, unlike NordVPN, which suffered a security breach in March 2018, Mullvad doesn't have any breaches in its ledger, something all Mullvad VPN reviews will agree is a huge plus.
We can safely say that Mullvad focuses on privacy more. It doesn't require any personal details to open an account and allows its users to pay using cash or cryptocurrencies.
Another major difference that might persuade you to go with Mullvad is the price. If you are looking to buy a VPN with numerous servers at an affordable price, Mullvad, which costs €5 (about $5.80) per month, is the better option compared with NordVPN's price of $11.95 a month.
Mullvad vs. PIA
Another informative comparison would be the one with Private Internet Access (PIA). PIA is another strong VPN provider with 12,800 servers in 75 countries and features such as a kill switch, P2P servers for torrenting, and bullet-proof encryption.
On the flip side, PIA is useless when it comes to streaming Netflix and is almost double the price per month when compared to Mullvad. Among the two, it boils down to the privacy level you expect to get when you purchase a VPN.
Mullvad Customer Service
We've grown accustomed to seeing a live chat icon at the bottom of every VPN website, so we weren't expecting Mullvad not to have one. You can get in touch with its customer service representatives via email or Twitter.
The assistance we received from several Mullvad customer support agents was excellent. We didn't have to wait long, and their instructions were clear and precise.
How Mullvad Has Changed Over Time
Mullvad VPN is one of those providers that continuously improves and lists and explains every new update on its VPN website promptly. New apps for desktop and Android devices were published this year, but the biggest update was the launch of its beta version of a public DNS service.
The new beta version offers DNS over HTTPS and DNS over TLS, which you can take advantage of even if you don't use Mullvad. Although the Android version needs to be set up manually, Mullvad split tunneling is now also available on three platforms.
The new beta version has also been audited by a third party, specifically, the security experts at Assured. It seems like independent audits play a big role in this VPN's operations and are bound to result in more updates over time.
The company has also announced ending the support for Windows 7, 8, and 8.1, following Windows's update on the same policy, which isn't great news for users unwilling to upgrade.
Mullvad Review – Bottom Line
If you're just getting into the world of VPNs, Mullvad would be a great way to start. The app does most of the work for you and configuring it is extremely simple, especially because almost every feature has an explanation beneath it. Additionally, the pay-as-you-go payment method allows you to use Mullvad for however long you want without losing any money, as opposed to the risk of getting yearly subscriptions. Lastly, Mullvad is also a good VPN service for those who are particularly fond of their privacy, considering all of the anonymity measures the company puts in place.
FAQ
To decide which VPN you should get, you should first figure out what you'd want to use it for. Some VPNs are optimized for streaming, while others focus on torrenting or overall online privacy.
What is the best VPN to use?
ExpressVPN, NordVPN, and CyberGhost are great options for streaming. For torrenting purposes, aside from these three, you could also try Windscribe and Mullvad. The best way for you to decide would be to check out a few trustworthy reviews.
Where is Mullvad VPN based?
Mullvad is based in Sweden, which is a member of the Fourteen Eyes Alliance – 14 countries that share intelligence between each other. Although this might not sound like the best place for a VPN company to be located, rest assured that if you pay via cash or Bitcoin, there will be no information to be seen.
How do I unsubscribe from Mullvad?
To unsubscribe from Mullvad, you just need to stop using your account. Only PayPal users will have to click unsubscribe on their Mullvad account page, as these payments are automatic.
Mullvad is probably the best VPN if you value your privacy. You can even pay in cash or use cryptocurrencies to pay for the service to avoid getting tracked. It also has excellent speed, a great selection of features, and stellar customer support, which is all you might need in a VPN, minus one thing: It's not the best choice for streaming, as it unlocks only Netflix.
Should I leave VPN on all the time?
Yes, you should try to keep your VPN on all the time. Good VPN service providers offer a split tunneling feature that lets you whitelist apps that don't work with a VPN. With your VPN turned off, you're vulnerable to attacks from hackers, data breaches, leaks, or companies wishing to monetize the information they collect on your browsing habits.
How much does Mullvad cost?
Mullvad costs €5/month, which is around $5.80. There are no yearly subscriptions. We might see some in the future but, for now, Mullvad hasn't shown any intention of providing us with this option. According to the website, Mullvad instead focuses on a month-to-month payment system. You can find out more concerning Mullvad's payment policy in our Mullvad review.