Ivacy VPN Review
A Feature-Packed VPN at an Affordable Price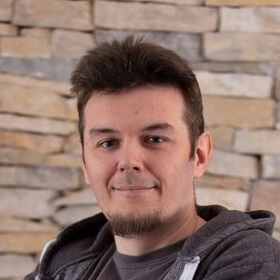 Updated: March 24,2022
DataProt is supported by its audience. When you buy through links on our site, we may earn a commission. This, however, does not influence the evaluations in our reviews.
Learn More.
Singapore-based VPN provider Ivacy was founded in 2007, and the company has since been spearheading the fight for online anonymity and internet privacy. Our Ivacy VPN review looks at some of the tools the software uses to provide the best possible security for its users.
These include everything from split tunneling to malware protection and a vast number of server locations. But the current market is highly competitive. The customers want a lot of features from a VPN. So how does Ivacy stack up against the competition?
Ivacy VPN
VISIT SITE
Price Range:
$2.45 - $9.95/month
AVAILABLE ON:
iOS
Mac
Kodi
Linux
Chrome
Android
Windows
KEY FEATURES:
Number of servers: 3,400+
Number of server countries: 100+
Maximum simultaneous connections: 10
Split tunneling: Yes
Kill switch: Yes
Ad blocking: No
Supported protocols: CP, UDP, L2TP, and IKEV
Streaming services supported: Netflix, Disney+, Hulu, BBC iPlayer, Amazon Prime
Price range: $2.45-$9.95 per month
Best price: $2.45 per month (on a two-year plan)
Pros
Zero-logs policy
Unblocks streaming services
256-bit encryption
Money-back guarantee
Large server network
Affordable
Crypto payments available
Cons
Short free trial
Limited features on Mac and iOS apps
Ivacy VPN Pricing
Ivacy offers a highly competitive pricing model for its VPN software. The company keeps things simple. All you have to do is decide whether you want a monthly, annual, or five-year subscription. Everyone gets the same app.
Ivacy VPN plans start at just $4.45 per month if you sign up for the annual plan, which costs a total of $59. The other plans aren't too pricey either. A monthly subscription will set you back $9.95, while the two-year plan costs $3.66 per month. Whichever plan you choose, you can use this VPN on up to 10 devices simultaneously.
The plans don't have any hidden costs, but there are two optional security add-ons you can purchase along with your VPN subscription. Luckily, these don't affect Ivacy VPN pricing a great deal. If you need a dedicated IP, the software offers a number of locations for just $1.99/month. Meanwhile, the port forwarding feature is only $1/month.
Subscribing to a multi-year plan isn't the only way to save cash with Ivacy. If you're a student, you can get a 20% discount on this personal VPN. To get this deal, you'll need to have a Student Beans account, sign up through it, and the aforementioned discount will be applied to your order.
This is just a one-time offer and applies to your first payment, so be sure to familiarize yourself with all the plans and browse Ivacy.com for the best deals.
Business Plans
Aside from a personal VPN, Ivacy also offers team accounts and other services for businesses of all sizes. The team plan doesn't have a single price, as each plan is customized to suit individual clients.
You'll get an app for each of your employees, team management tools, and 24/7 support. Ivacy also offers dedicated servers, dedicated IPs, and a reseller program. Specifics and pricing of each service are not publicly disclosed, so you'll have to contact the company and get a quote.
Free Trial
VPN providers tend to be stingy when it comes to free trials. Ivacy's free trial isn't the most generous one, either. You'll get just one day to test out all the features. While that may be enough time for some, especially when they've already decided to purchase VPN protection, it may not be sufficient for those who are trying to get the full picture of everything the software has to offer.
That's why Ivacy also offers a paid trial, which costs $0.99 for seven days. The company also has a 30-day money-back guarantee, which offers another great avenue to test the VPN risk-free.
Payment Options
In addition to being affordable, Ivacy is one of the best VPNs thanks to its consumer-centric approach. Many of its competitors don't offer much in the way of alternative payment methods, but at Ivacy, the list is endless. The available payment methods include:
Credit or debit card
PayPal
Cryptocurrency
Perfect Money
Wire transfer
The company's support for crypto payments is a big plus in our book. For many, private browsing isn't so private if they can't pay with Bitcoin or other cryptocurrencies. Crypto transactions are processed by Coingate which supports more than 50 currencies. That means customers are safe while shopping at Ivacy.
Installation Process and User Interface
In this section of the Ivacy VPN review, we'll focus on the user experience. The signup process is smooth and straightforward. Once you create an account for the free trial or make your payment, you'll get an activation email with links to many versions of the app. Alternatively, you can visit the download page and grab the files there.
Ivacy VPN is available for pretty much all popular devices and operating systems. You can install it on Windows, Mac, Linux, smartphones, or directly to your router thanks to open VPN support. If you own a Fire Stick, Kodi, or Android TV device, you'll also be able to install this app. Finally, there's an Ivacy Chrome extension if you prefer to use the VPN only for your internet browser.
Desktop and Mobile Apps
Setting up this VPN is simple. Subscribing to it is fast and secure. But how does it perform once you start using it? This is where Ivacy truly shines. The UI isn't cluttered, but it isn't entirely minimalistic. You'll be able to find all the settings and different ways to tinker with the features without having to be a rocket scientist to figure it all out. Users can then mask their IP address by choosing a country from a long list of locations.
The default mode is called Smart Connect. While it's on, Ivacy reviews your internet connection and picks the server closest to you or the one that offers the best connection. It's also capable of determining what type of content you're browsing and selecting the most appropriate server for that task. You can also manually switch to servers dedicated to specific tasks. These are available in three tabs: secure downloading, streaming, and unblocking.
The downloading feature offers an additional layer of protection to secure the WiFi connection from malware and other malicious files. The streaming tab lets you browse VPN servers and unlock services, while the unblocking tab displays an Ivacy server list in countries where you can avoid censorship.
Unfortunately, the app doesn't show connection quality or ping for any of its servers, so it's up to you to figure out which server is the best option. That means this VPN isn't an ideal solution for gaming.
In terms of settings, it's not a complicated affair. The app can be set to launch in a specific model, for example in default or streaming. There's an automatic reconnection option and another to launch the app on system boot.
Bear in mind that the app changes drastically depending on your OS, with Mac having the simplest version. Meanwhile, the Ivacy VPN mobile version has more features on Android than iOS. As such, it's definitely better to get the Windows/Android version if you need more control over your VPN.
Features
Server Network
A VPN is only as good as its network. It's an unwritten rule that hasn't failed us yet. Ivacy has a vast network with more than 100 locations worldwide. The majority of Ivacy VPN servers are located in Europe, but there are also servers in Africa, Australia, Asia, and, of course, America.
This is especially important for people who are looking for data tunneling options beyond Europe and North America. While evaluating the software, we never had any issues connecting to servers.
Connection Speed
We also wanted to put Ivacy's vast network to the test and see how much of an impact this VPN has on an internet connection. Our tests were focused on determining Ivacy VPN speed and ping. We picked several of the most popular locations across the globe, including the UK, Germany, and the US. We've also tested locations in Australia and Japan.
The base connection speed we used for this test is a DSL with 250Mbit/s down and 25Mbit/s upload without a VPN. After enabling a VPN, we run the test again for each location.
Here are the results of our test:
| | | | |
| --- | --- | --- | --- |
| Country | Ping difference % | Down decrease % | Upload decrease % |
| United States | 44% | 55% | 64% |
| United Kingdom | 35% | 38% | 40% |
| Canada | 56% | 60% | 66% |
| Germany | 24% | 19% | 12% |
| France | 28% | 20% | 17% |
| Australia | 141% | 80% | 69% |
| Japan | 239% | 84% | 72% |
Our tests didn't reveal any speed throttling, and we can confirm that Ivacy does have unlimited bandwidth. Many online reviews of Ivacy VPN share this sentiment. Of course, there's always some speed loss when connecting to distant locations, and the values we measured are within the expected range.
Compatibility with Streaming Services
Many people want a VPN to bypass geo-blocking on streaming services. Long-time Netflix users know that they never get access to a full catalog no matter where they are. Due to licensing and distribution deals, different content is available in different corners of the globe.
Furthermore, some platforms like Disney+ and Hulu aren't available at all in some parts of the world. A VPN is the only way to unblock streaming platforms and enjoy everything that's on offer.
Using Ivacy with Disney+, Hulu, BBC iPlayer, and many more streaming services works like a charm. Not even Netflix can detect that you're masking your IP address, and that platform is notorious for fighting against VPNs.
In fact, you can choose the servers that work best with individual streaming platforms that you want to watch. You can get your movie night started with just a few clicks and with unlimited data, you can enjoy a true movie marathon. Just don't forget to make some popcorn.
Torrenting
Ivacy is not just the best VPN for streaming, it's also a great companion for torrent apps. Thanks to its zero-logs policy, strong data encryption, and IP masking, you can freely use any file-sharing apps on your devices, including torrents, without having to worry about snoopers. Since Ivacy doesn't throttle speeds, it's a great VPN for torrenting. The company simply doesn't look at your traffic, so torrent away.
Let us now review the main benefits of using Ivacy VPN instead of other VPNs. We tested two more VPN services – Private Internet Access and PureVPN – and compared their features with Ivacy's. Here's what we've found.
Security
During our Ivacy VPN review, we concluded that your data is safe, your internet traffic isn't monitored, and the company has a strict policy against keeping any traffic logs. Ivacy easily passes all DNS tests, meaning that your real IP won't get leaked.
If your ISP uses data throttling to prevent you from fully enjoying streaming services, this VPN can bypass it. The app offers protection on public WiFi, which means that you can use it in cafes, parks, or as a smartphone VPN thanks to its military-grade 256-bit encryption.
At a time when privacy and preventing data breaches are a top priority for many online users, this software is a godsend. This is highlighted by the many glowing online reviews of Ivacy. Finally, if your connection to the VPN is interrupted for any reason, an internet kill switch will disable system-wide access.
How Does Ivacy VPN Compare to Other VPN Services?
Ivacy VPN
$2.45 - $9.95/month
Servers:
3,400+
Aplication:
Private Internet Access
$2.19 - 9.95/month
Servers:
29,700+
Aplication:
PureVPN
$1.99-$10.95/month
Servers:
6,500+
Aplication:
Ivacy vs. PIA
Private Internet Access is among the strongest VPN providers with a network of over 29,700 servers, which says a lot about its services. Over 15 million PIA users also prove that this is one of the best options for securing your network.
Compared to Ivacy, PIA might look like a better solution, at least in terms of basic features. Ivacy's list of servers is more modest than PIA's. However, they are located in more than 100 countries so that you won't have any problem with speed and stability.
Ivacy is also significantly better at unblocking streaming platforms. Private Internet Access had some difficulties with unlocking Netflix in the past.
Ivacy vs. PureVPN
Both providers offer great VPN features, a kill switch, advanced security tools, and a no-logs policy. However, Ivacy VPN outperforms PureVPN when it comes to speeds. We can't say that PureVPN is slow, or that it causes any hiccups when torrenting and streaming, but Ivacy VPN is faster for downloading large amounts of data. It's not a surprise since Ivacy has more servers than PureVPN, so users can find the closest and the strongest one quickly.
Ivacy VPN Recent Upgrades
Ivacy VPN continually improves its services to provide its clients with a secure and stable VPN connection. According to the latest Ivacy VPN reviews, this VPN provider is among the top choices for bypassing restricted content. Recently, the company released a Chrome VPN extension. In addition to an even faster and simpler connection to some of the numerous servers around the globe, the Ivacy Chrome extension enables users to access numerous video and music streaming platforms.
Customer Support
Being on the receiving end of a poor customer service experience is often a deal-breaker when dealing with computer software, and VPNs are no exception. With Ivacy, the support team can be reached directly through the app. You can shoot them an email or get in touch with an agent via live chat if there's an urgent issue you need to resolve.
During our review of Ivacy VPN, we also found tutorials, articles, and quick reference guides on the website. These can be very helpful when installing the VPN on a router, which can then be used on your consoles and turned into a gaming VPN. Of course, if the material provided on the site is insufficient, the support team is standing by 24/7 to help you out.
Bottom Line
There aren't that many VPN providers that are able to earn an instant recommendation from us. We're glad to say that Ivacy is one of them. Throughout our Ivacy review, we identified many points of strength, including ease of use, a plethora of features, speed, and affordability. It's great for students, small businesses, journalists, and everyone who enjoys streaming movies and TV shows. It's also a great tool to have around if you're into torrenting and gaming. In short, this is an all-around great product and one of the best apps on the market right now.
FAQ
Yes, Ivacy VPN is a completely safe VPN provider. Launched in 2007, the company promises its customers a zero-log policy. Ivacy VPN was also the first provider that started using the split tunneling feature.
Does Ivacy work with Netflix?
Yes, you can use Ivacy for Netflix. There is a streaming section with a selection of servers that unlock Netflix content and bypass geo-blocking on other services. You can use the app to unlock Disney+, BBC iPlayer, Hulu, and Amazon Prime.
Ivacy app uses a smart connection to figure out the protocols it needs to bypass. For example, if you select streaming, the app connects to locations that bypass geo-blocked streaming content, or you can use it to unblock access to restricted websites.
No, Ivacy is a paid VPN. That being said, the company does offer a one-day free trial and an additional seven days for just $0.99. If you aren't completely satisfied after purchasing the software, you can get a refund within 30 days. This is a risk-free way to try out the app.
Can you be tracked if you use VPN?
Yes, unfortunately, some VPNs can be tracked. This is called a DNS leak. Some VPN providers also work with governments to keep logs of user connections. As we mentioned in our Ivacy VPN review, this app is perfect if you want total anonymity on the internet. The company keeps a strict no-logs policy, the originating IP is always masked and it even works with streaming platforms that are notorious for fighting against VPN software.