iTop VPN Review
The lack of torrenting support and wider platform availability are regrettable, but your security, privacy and an enjoyable streaming experience are guaranteed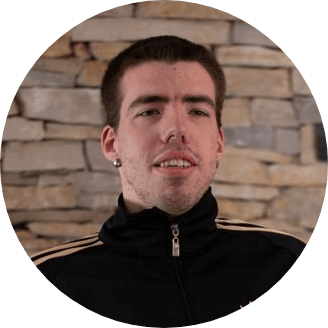 Updated: May 31,2022
DataProt is supported by its audience. When you buy through links on our site, we may earn a commission. This, however, does not influence the evaluations in our reviews.
Learn More.
The VPN market is getting increasingly congested. New providers pop up like mushrooms after rain as our collective sense of privacy and online safety deteriorates every day, with each news of a new cyberattack or state-led spying operation.
With such a large number of VPN providers around, companies have to focus on offering specific features or characteristics their competitors lack to get noticed. iTop VPN, the service we're looking at today, went with affordability and ease of use.
In our iTop VPN review, we take a look at how this VPN service stacks up against its competitors in terms of speed, server network, streaming, torrenting, and other relevant features.
Let's get right to it.
iTop VPN
VISIT SITE
Price Range:
$2.08/month - $12.99/month
AVAILABLE ON:
iOS
Mac
Android
Windows
KEY FEATURES:
Number of servers: 1,800+
Number of server countries: 100+ locations
Max. simultaneous connections: 5
Split tunneling: Yes
Kill switch: Yes
Ad blocking: Yes
Supported protocols: TCP, UDP, HTTPS
Streaming: Netflix, BBC iPlayer, Disney Plus, Hulu, HBO Max, and Paramount Plus
Best price: $2.08/month
Price range: $2.08/month - $12.99/month
Pros
Affordable
Great speeds
Unblocks Netflix and other streaming platforms
No-logs policy
Salsa20 (chacha20) 256-bit encryption
Cons
No torrenting support
No browser extensions nor router apps
Company Background
Both the company and its VPN service were founded in 2016. This makes them a relative newcomer to the field, so the lack of a broader server network or the omission of more advanced features is understandable.
Unfortunately, information about the company's background, headquarters, and operations is extremely scarce. While writing this review of iTop VPN, we scoured the VPN's website for any kind of background information, and the only thing we came across was the aforementioned year in which the company started operating.
However, its privacy policy states that the policy for non-US users will be governed by the Hong Kong Special Administrative Region of the People's Republic of China – indicating that the company is headquartered in Hong Kong.
Besides VPN services, iTop offers a lightweight Screen Recorder solution you can download for free.
Features
In this section, we'll dissect every iTop VPN feature to assess the capabilities of this VPN software and determine whether it's worth using instead of proven industry leaders, such as ExpressVPN and NordVPN.
Server Network
The first thing to look at when reviewing the capabilities of any VPN is its server network. The number of servers you can connect to, the server types available, and the network infrastructure as a whole greatly impact the overall quality of VPN services.
Currently, there are over 1,800 iTop VPN servers available. This is a decent number for a relatively new VPN but can't really compare to NordVPN's 5,200 servers, for example. iTop's servers are scattered around 100-plus locations, covering all the most popular regions, as well as those less commonly frequented by VPN users.
Streaming
One of the most common uses for a VPN is to unblock geolocked content on streaming services. Due to a complicated system of international airing rights, streaming platforms can't offer their full TV show and video library to all regions equally. The most coveted regional library is definitely the one reserved for US audiences, especially on Netflix.
Thankfully, iTop VPN streaming capabilities don't disappoint. This VPN app is perfectly capable of unblocking Netflix, BBC iPlayer, Disney Plus, Hulu, HBO Max, and Paramount Plus. This includes unlocking the Netflix US library as well.
When it comes to video quality during streaming, iTop had no issues with handling HD and 4K videos due to its great speeds and streaming-optimized servers.
Torrenting
One of the areas in which iTop falters is torrenting. In order to support P2P file sharing, a VPN provider needs to have designated torrent-ready servers. This VPN has none, making iTop VPN torrenting impossible at the moment.
This is a significant drawback, as most popular VPN programs come equipped with this feature. It's one of the most lauded tools VPNs usually bring to the table, as torrenting is illegal in many countries, and your internet service provider might report you if they catch you using a torrent client.
However, if you have no interest in torrenting, you won't find iTop lacking in other areas.
Kill Switch
The main purpose of a VPN is to spoof your location and encrypt your internet connection. Privacy-concerned users can't risk even a moment of unprotected internet connectivity, as it may seriously endanger their safety or lead to legal repercussions.
This is where an important iTop VPN privacy feature comes in – the kill switch. This is a pretty popular tool among VPNs. It immediately severs your internet connection whenever the VPN goes offline for whatever reason, thus preventing accidental leaks of your actual IP and browsing data that may occur when the VPN connection drops without you noticing.
Speed
Whatever your reason for using a VPN is, you want your original internet speed to be preserved or minimally impacted. The truth is that any VPN connection will impact your internet speed to a certain extent – that's the cost of encrypting your data flows and tunneling your connection to a server in a different country.
The good news is that iTop VPN has a minimal impact on your speed. In nearly all cases, we retained our base connection speed when we hooked on to servers in Europe, where we conducted the tests from.
When connecting to US servers to unblock Netflix, we experienced 5%-10% drops in iTop VPN speeds. In case you want to connect to more exotic locations, like Japan, for example, you can expect more significant slowdowns.
These iTop speed tests were conducted using the provider's UDP network, which brings the speediest connection. In case you're using TCP, prepare for significantly slower connections.
Gaming
Besides being fully capable of unlocking various region-specific libraries on streaming platforms and accessing geolocked sites with ease, iTop VPN also boasts a few gaming-optimized servers.
When we were writing this iTop VPN review, the service had dedicated gaming servers for PUBG, Roblox, and COD: Warzone. According to the company, these servers not only allow you to play from locations where the game might be banned (like PUBG in India) but are also accelerated to provide a lag-free experience.
The Gaming mode is available both on iTop's VPN apps for smartphones and on desktop versions.
Protocols
We were somewhat disappointed with the limited choice of VPN protocols to use with iTop. Most providers offer a combination of older protocols like PPTP and IKEv2 and newer, more secure ones like OpenVPN. Some companies even have their own proprietary protocols.
With iTop VPN, you can choose among UDP, HTTPS, and TCP. For iTop VPN geo-unblocking, you'll want to stick to HTTPS, as it's great for circumventing regional locks and bypassing school network content limitations.
TCP and UDP are practically subtypes of OpenVPN, the most commonly used VPN protocol. UDP is the speediest one out of the bunch and should be used for most bandwidth-intensive activities like gaming and streaming. TCP is the most secure protocol but it significantly slows down connection speeds.
No-Logs Policy
The reason most people scour the internet for iTop VPN reviews is to check whether the provider keeps user logs. In the VPN world, a no-logs policy is practically a must. It signifies that the VPN provider doesn't keep any identifiable user information such as true IP address, location, browsing history, and so forth.
Even if the VPN company is located in a country with privacy-friendly laws, the fact that it keeps logs is a risk in itself, as someone might get access to them, be it government agents or malicious hackers. However, if the provider doesn't keep any logs to begin with, it'll have nothing to provide to law enforcement if they come knocking with a warrant, nor can cybercriminals nick that data from the company's servers.
In the case of iTop VPN, a review of its privacy policy tells us that it doesn't keep any kind of user-related logs that could potentially endanger their privacy.
The policy states, "We do not log your activity while you are utilizing the Services, including your browsing history, the bandwidth you used, or how long you connected to VPN servers. We do not store your original IP address or the server IP address that you connect to."
Hong Kong Data Privacy Laws
Besides the privacy policy itself, it's important to take the governing data privacy laws that are in effect. For US residents, their VPN use falls under the jurisdiction of the State of California, while for non-US users, the terms of the policy are governed by Hong Kong.
The important question here is whether iTop VPN security is corroded by the fact that it's based in Hong Kong. Unlike Mainland China, where VPN use is forbidden, Hong Kong was able to uphold an Open Internet system thanks to its partial autonomy.
However, the newly enacted national security law requires providers to turn over user data to the authorities when requested. This has led some VPN providers, including TunnelBear, to remove their Hong Kong servers in order to protect their users.
While the iTop VPN country of origin does matter, users are still safe due to the fact that the VPN provider doesn't keep user logs and hence has nothing to turn over to the authorities.
Platform Availability
iTop VPN is available on Windows, Android, and iOS devices. Since we first wrote about this VPN provider, it has become available on Mac as well. We love it when a VPN company takes consumer feedback seriously and improves its offer.
However, iTop VPN still lacks any browser extensions or router and smart TV-ready apps as well as a Linux client. Users looking for a safe VPN often seek to protect all their internet-connected devices, and they might find the lack of platform availability with iTop a bit limiting. But for those looking to protect just their computers and phones, iTop VPN does a good enough job.
Interface & Ease of Use
An area in which iTop really shines is definitely user experience and the overall ease of use. First, the interface on both its desktop and mobile apps looks absolutely great. The metallic-blue background coupled with smart and intuitive navigation button placement gives off a very modern and slick vibe.
The Home screen displays your current VPN connection status, while the iTop VPN app server tab is divided into four sections – Streaming, Gaming, Social, and All Servers. These sections are practically server browsers containing servers optimized for the aforementioned activities.
Other than that, there's really not too much functionality to play with. The Privacy tab holds options for toggling things like the kill switch, DNS protection, and ad block. You can also set up which connection protocol you'll use or leave it on Auto, which will automatically adjust the protocol based on your activity.
All in all, we found iTop extremely easy and pleasant to use, albeit maybe too simple for more tech-savvy users.
Customer Support
In case you face any issues while using iTop's VPN protection, you can contact its customer support for assistance. The problem is that iTop support can only be reached through the online form or via Facebook Messenger – no live chat or phone assistance is available.
While we have learned to temper our expectations of customer assistance capabilities during the pandemic, we still feel that at least one channel of direct assistance should be available to users.
Besides contacting support, you can also look for answers in the Blog and FAQ sections. A comprehensive knowledge base or questions hub is also lacking here, but should hopefully be added to iTop VPN's website soon.
iTop VPN Pricing
One of iTop's strong points is definitely its affordability. First of all, users can opt in for the iTop VPN free version. The free tier limits you to 16 servers and 700 MB of bandwidth per day. While limited, this is still more than what most competitors offer on their free plans and should prove enough for prolonged browsing sessions or watching a few short clips.
What's more important is that even free users can rest assured that their IP, location, and browsing data will be safe. This is important to mention because a lot of the so-called "free VPNs" actually don't encrypt your traffic at all and sell user information to third parties.
As for the paid options, there are three iTop VPN plans available, differing only in the length of the subscription.
A one-month subscription will cost you $12.99 per month, which is actually pretty expensive and on par with giants like ExpressVPN and NordVPN.
However, if you subscribe to a six-month plan, the price falls to $8.44 per month. For a one-year plan, the price drops even more, and one month will end up costing you only $2.60. Additionally, users who purchase the one-year subscription will also get the Random Password Manager for free.
While the iTop VPN cost of a one-month subscription is pretty high, the longer subscriptions pay off in the long run.
If you enter this coupon code - iTopVPN20 - you will bring these prices down by 20%.
iTop VPN Alternatives
When it comes to VPNs, there's such a huge amount of options at your disposal. Here, we decided to measure iTop VPN against NordVPN and TunnelBear to provide you with a better measuring stick for iTop's capabilities.
How Does iTop VPN Compare to Other VPN Services?
iTop VPN
$2.08/month - $12.99/month
Servers:
1,800+
Aplication:
NordVPN
$3.29 - 11.95/month
Servers:
5,300+
Aplication:
TunnelBear
$0 - $120/year
Servers:
Close to 2,000
Aplication:
Bottom Line
There's no doubt that iTop VPN is a very capable VPN. Starting with iTop VPN Netflix unblocking and gaming-optimized servers to great speeds and top-notch privacy and encryption, this VPN has nearly everything regular users might need.
However, it's still lacking compared to its more popular competitors. The main drawbacks are the lack of P2P servers, narrow platform availability, and the absence of more support channels. Still, iTop VPN's affordability and ease of use make it a great alternative to its more flashy brethren.
FAQ
With many great iTop VPN features like geo- and Netflix unblocking, gaming-optimized servers, and a decent server network, iTop is a great VPN.
Absolutely, with only slight speed drops reported unless you connect to servers on the other side of the world.
What is iTop VPN used for?
ITop VPN can be used for circumventing regional blocks, accessing region-specific streaming libraries, gaming, and much more.
Does iTop VPN work with Netflix?
Yes, we successfully unblocked Netflix during our iTop VPN review. This VPN service can also unblock Hulu, HBO Max, and other big streaming platforms.