Hotspot Shield Review
Offers great performance and unblocks streaming platforms with ease, but the provider's location and privacy policy don't inspire confidence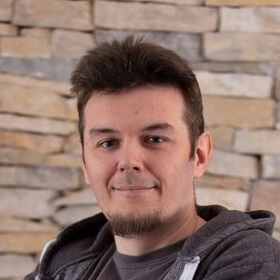 Updated: March 23,2022
DataProt is supported by its audience. When you buy through links on our site, we may earn a commission. This, however, does not influence the evaluations in our reviews.
Learn More.
With all the buzz about online surveillance and practically every major platform on the internet being accused of data leaks or data selling, the need to secure your online privacy has never been more pressing. Read our Hotspot Shield review to find what this VPN can do for you in terms of protecting your data.
Hotspot Shield
VISIT SITE
PRICE RANGE:
Free - $7.99/month
AVAILABLE ON:
iOS
Mac
Linux
Android
Windows
KEY FEATURES:
Number of servers: 1,800+
Number of server countries: 80+
Maximum simultaneous connections: 5
Split tunneling: Yes
Supported protocols: Catapult Hydra, IKEv2
Kill switch: Yes
Ad blocking: No
Streaming services supported: Disney+, Prime Video, iPlayer, Netflix
Pros
Numerous server locations
Hefty services bundle
Easy to use
Very fast
Split tunneling by domain
Cons
Relatively expensive
WireGuard support is limited
No manual connections
What Is Hotspot Shield?
Hotspot Shield is one of the most popular virtual private network services, with 650+ million subscribers and servers in more than 80 countries. Hotspot is also the #8 grossing productivity app on the US App Store. This VPN service is one of the few which uses the Catapult Hydra, a protocol that maximizes speed without compromising security.
Hotspot Shield Pricing
Hotspot's prices are quite high in comparison to other VPN services. The same can be said when you compare it to the average $10.05 per month cost of VPN subscriptions. Hotspot offers three pricing plans.
Our Hotspot Shield free VPN review found that Hotspot Shield is one of the very few VPNs that offers a free account to users. Of course, free usage comes with certain limitations. Subscribing to the free version of Hotspot Shield means your data usage is restricted to just one simultaneous connection, 500 MB daily usage, and access only to VPN servers in the US. Free accounts are also throttled to just 2 Mbps, which is pretty slow, even for mobile devices.
Hotspot's best value Premium plan currently costs $7.99 per month with an annual subscription. During our comprehensive Hotspot Shield review, we also examined the Premium Family option, which is $11.99 per month for an entire year. It's a great option if you're looking for a VPN for the whole family, as it comes with five member accounts and can be used across 25 devices.
The paid plans come with a 45-day money-back guarantee. The refund is seamless, which means you don't lose out if you're not satisfied.
You can pay for your subscription either by credit cards or via PayPal. Cryptocurrency payments are not an option.
Ease of Use
For our Hotspot Shield VPN review, we tested Hotspot Shield on several accounts to see just how well it fares for the average user. Like other VPN services, Hotspot Shield lets you use BitTorrent and P2P file sharing on its network. It has an excellent split-tunneling feature, and with it, you can choose which traffic enters the VPN tunnel and which is on open networks. This is a perfect feature for video streaming or online banking platforms that may block traffic from VPN.
The Hotspot Shield Premium plan lets you connect up to five devices at the same time. This is a standard offering among VPNs, although some services are evolving beyond this limitation.
Anonymization
During our Hotspot Shield review, we found that Hotspot Shield doesn't give users access to the anonymization network known as Tor. However, this isn't a disadvantage or limitation as it may seem at first glance since you don't really need a VPN service to gain access to Tor. We've also observed that with Hotspot Shield, you cannot have multihop connections. Multihop connections help you achieve enhanced security by routing your traffic through a second server. This service is also rarely needed, and we don't consider the lack of it a significant disadvantage.
Installation
It took us about a minute to download and install the app. You can connect to a VPN with just one click or manually select a location from the long list of locations. On further review, Hotspot Shield turns out to be very easy to use; with simple controls and an even simpler outlay. Some users, however, prefer to customize their own connection settings. If you are among them, the lack of advanced options/ features may disappoint you.
Supported Platforms
Hotspot Shield VPN service works perfectly with the Windows platform Android, macOS, iOS, and many streaming devices/ platforms such as Amazon Fire TV Stick and Android TV. There are also configuration instructions on using routers with Hotspot and a command-line app for Linux.
Hotspot Shield Mac Review
So, we've established that Hotspot works for the Windows 10 OS almost as if designed specifically for it. But how does it fare on the macOS? On observation, it does exactly the same job, with a few bugs here and there, but nothing significant enough to constitute a problem. The user-friendly design is constant across the board, and the signature single switch to connect is also available.
Should the connection be severed or a server lost, the kill switch automatically disconnects the user, so there is no location leak.
User Interface
During our Hotspot Shield VPN review, we compared the user interface with other VPNs, observing that the Hotspot Shield client looked much more 'comfortable' and at home on the Windows 10 OS than other VPN apps. When you run the application, you're greeted by a simplistic layout, with a dark blue window and highlights in cyan. It has a futuristic, modern vibe. On startup, the application welcomes you with a large switch asking you to 'connect to VPN'. In the lower right corner, there is a menu that displays the server you will subsequently be connecting to.
Features
In this section of the Hotspot VPN review, we'll break down all of its relevant features.
Server Selection
As mentioned earlier, the free account restricts you to US servers. Subscription accounts offer complete access to all servers in the 80+ countries Hotspot says it has servers in. Interestingly, where other VPNs ignore Africa and South America as server locations, Hotspot has four servers on African locations and several in South America. It also has servers in internet-repressive areas like China, Turkey, Vietnam, and Russia. With its 1,800+ servers, there are certainly a lot of options to choose from.
Many VPNs use virtual servers, but Hotspot declares it uses more hardware – physical servers – but doesn't say much about virtual servers. You'd think AnchorFree's Hotspot Shield would review such a policy and be more transparent considering they are such a trustworthy service, but perhaps this one just skipped the management's mind.
Speed
If you're familiar with VPNs, you'll know they have a nasty reputation for slowing internet connections. This is not the case with Hotspot Shield, as its trump card over other VPNs are its amazing internet speeds. Hotspot is one of the fastest VPNs in existence. We observed that it increased latency by 42.9% during our speed test, reducing download speeds by 31.3% and upload speeds by 60%. Fortunately, Hotspot maintains a great speed, even with farther-distanced locations, with speeds hitting 60 Mbps.
Security and Privacy
Our independent Anchor Hotspot Shield review has shown that Hotspot Shield uses the Catapult Hydra protocol, which gives faster speeds but doesn't compromise on user security. Another available security protocol is IKEv2. There is OpenVPN with this service, however. Some might say this weakens privacy, but remember that the Catapult Hydra protocol is used by reputable names like McAfee, Bitdefender, and Telefonica.
However, Hotspot tends to log more user info than other VPNs. We've been assured that it can't be traced back to the user, but an independent audit or tighter logging practices would be much appreciated.
Streaming Services
Our Hotspot Shield review wouldn't be complete without discussing the streaming capabilities of this service since that is what most users of VPNs get them for. We focused more on Netflix during our testing, and we found that Hotspot is perfect for streaming on this platform and unblocking content. It's also great for other streaming services like YouTube, iPlayer, and Disney+. It's also P2P configured, so you'll have no problems torrenting either. Take these results with a pinch of salt, though, as some users may experience successful streaming one day and find restrictions on the next.
Torrenting with Hotspot Shield
All of Hotspot Shield's servers are supportive of P2P connections. This compatibility cuts across all devices, from Android to macOS clients. Some Hotspot Shield VPN reviews mention torrent tutorials for users not used to torrenting. We have reviewed them and found them quite useful, as torrenting can be tricky to navigate. Particular attention is paid to teaching users how to download torrents safely. The service doesn't come with any torrent restrictions, so downloading torrents is a breeze, and it's just like browsing regularly. This makes Hotspot Shield one of the top VPNs for torrenting.
As mentioned before, split tunneling helps users decide what type of data traffic goes through the secure networks and what goes outside. Unfortunately, Hotspot doesn't support making Bitcoin payments anonymously.
VPN Proxy
Hotspot Shield VPN proxy will review and establish a secure tunnel around your connection. It does this by encrypting all of your data, thereby blocking all external threats. It's handy if you want to connect to a public Wi-Fi. Once the service is on, no one will be able to monitor your activity, as your ISP is already blocked.
Hotspot Shield Chrome Extension
We tested out the Hotspot Shield extension for Chrome browser. Disappointingly, we observed that while it didn't leak our real location and IP, there were several DNS leaks. The implication was that websites could be informed that we were using a VPN, and that's not good news.
Customer Support
When it comes to customer support, Hotspot Shield reviews customer inquiries through various channels. Once you click on the support button at the top of the home page, you'll be taken to the Support Center, which has helpful guides and articles divided by platforms. There are different categories, including Payments and Subscriptions, Manage Account & Devices, and Troubleshoot issues. And if you can't find the answers at the Support Center, you can reach out to their support agents via email or live chat. The agents are professional and knowledgeable, and they should be able to help you out within minutes.
What's New?
Hotspot Shield takes security matters seriously and constantly implements all the necessary security updates and fast communication enhancements. The latest version of the software has improved communication speeds with more secure locations and additions for faster internet surfing. It also made slight changes to the UI to ensure customers have the best experience possible.
In one of the latest updates, Hotspot added 34 new virtual VPN server locations. This update is currently available only to iOS and Android users but should soon be available on the desktop version.
How Does HotSpot Shield Compare to Other VPN Services?
Hotspot Shield
Free - $7.99/month
Servers:
1,800+
Aplication:
CyberGhost VPN
$2.25 - $12.99/month
Servers:
7,268
Aplication:
NordVPN
$3.69 - $14.9/month
Servers:
5,600+
Aplication:
The next part of our article about Hotspot Shield reviews the differences between this VPN and its top competitors. We'll see how it stack up against some of the industry's more prominent names when it comes to the number of servers, server countries, simultaneous connections, and other key features you would look for in a VPN. Our comparisons will also provide you with useful details about some of the alternative options because even though Hotspot Shield is a great tool, your unique needs may require you to look elsewhere.
Hotspot Shield vs. CyberGhost
CyberGhost is one of the most reliable and affordable VPNs on the market, which is what makes it one of Hotspot Shield's biggest contenders. Although both have a high number of servers, CyberGhost has a clear advantage with more than 7,200 servers in over 90 countries, compared to Hotspot Shield's 1,800 servers and 80 countries. When it comes to simultaneous connections, CyberGhost outshined the rival again by allowing seven connections, while Hotspot Shield allows only five. Both products include split tunneling and a kill switch, but unlike CyberGhost that has a strict no-logs policy, Hotspot Shield has left some things unsaid.
Hotspot Shield vs. NordVPN
NordVPN is another well-established VPN service with more than 5,000 servers across 60 countries. It has a strict no-logs policy with privacy audits and allows up to six simultaneous connections. The one thing NordVPN has that Hotspot Shield doesn't is the ad-blocking feature. On the other hand, Hotspot Shield supports split tunneling, which is missing with NordVPN.
Pricing and Streaming
Some of the most important things to check when searching for a VPN is the price and the streaming services it can unblock. All of the products we've reviewed in this part of the article can be used on Netflix, Amazon Prime, Disney+, Hulu, and many other popular streaming platforms.
Hotspot Shield will cost you $7.99 with the Premium Plan or $11.99 with the Premium Family option. CyberGhost enables you to save a bit of cash if you sign up for the two-year plan where you get two months free and pay $2.25/month for the rest ($58.5 total). The annual subscription is $12.99/month, and for six months, you'll pay $6.39/month. NordVPN also has an affordable two-year plan, which is just $3.67/month with three months free. Its monthly plan costs $11.95, but if you go with a yearly plan instead, you will end up paying $4.92/month ($59 in total).
Bottom Line
In this Hotspot Shield basic review, we covered the most important aspects of the VPN service, performed a DNS leak test, connection and speed tests, among other checks. Our general consensus after reviewing the results is that it's a superb VPN that delivers on many of its promises. We especially like that it supports streaming, so users with this preference don't have to look past this VPN to satisfy this need. Granted, it's a little pricey, but with long-term subscriptions come 40% discounts that make it more affordable.
The unavailability of OpenVPN might be a deal-breaker for some. Still, the biggest issue we encountered during the Hotspot Shield free VPN proxy review revolves around how it monetizes services for free accounts. The lack of transparency isn't something we can easily get over.
FAQ
While using a VPN on streaming services is a breach of their terms of use, it's not illegal. However, any activities that were illegal without VPN use remain illegal with VPN.
Can Hotspot Shield be trusted?
Yes. Hotspot can be trusted and is safe to use. It uses 256-bit AES Perfect Forward Secrecy encryption, has a kill switch, and the Catapult Hydra protocol to ensure maximum security.
Does Hotspot Shield hide your IP?
Yes, it does. The moment you connect to one of the servers on any device, your IP address is instantly hidden.
Does Hotspot Shield sell your data?
During our Hotspot Shield review, one important point was to check if user data was being collected for resale by Hotspot Shield. We found that the company had a complaint filed against them in 2017 for monitoring users, collecting their data, and selling it to advertisers. Hotspot has said it does collect data, but it doesn't sell them. The reason for collection is to enforce company policies, according to Hotspot.
Is Hotspot Shield a virus?
No, it's not. It's a VPN service.
Is Hotspot Shield VPN safe?
Yes, it's a reliable VPN service trusted by more than 650 million users worldwide.