Hot VPN Review
Mobile VPN in Need of a Massive Overhaul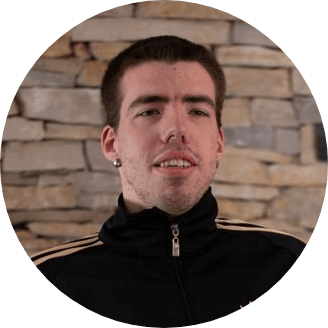 Updated: May 12,2022
DataProt is supported by its audience. When you buy through links on our site, we may earn a commission. This, however, does not influence the evaluations in our reviews.
Learn More.
Hot VPN offers secure encryption for iPhone and Android mobile users. The user interface is intuitive and straightforward, and anyone can use this app, regardless of their IT knowledge. However, this product could use better server speeds, streaming capabilities, pricing, and anonymity.
The company provides somewhat unclear and inconsistent data, especially regarding its privacy policy. We've tested the capabilities of the Hot VPN, and our review will go into all of the essential details. Let's get right into it.
Hot VPN
VISIT SITE
Price Range:
$5.99/week - $83.99/year
AVAILABLE ON:
iOS
Android
KEY FEATURES:
Number of servers: 100+
Number of server countries: 6
Maximum simultaneous connections: N/A
Split tunneling: N/A
Kill switch: Yes (iOS)
Ad blocking: No
Supported protocols: IPSec
Streaming services: None
Price range: $5.99/week - $83.99/year
Best price: $3.99 monthly (2-year contract)
Pros
Excellent UI
Native smartphone support
Torrenting-ready
Cons
Pricy subscriptions
User data collection
Not suitable for streaming
Confusing and contradictory company statements
Slow speeds
Unique Company Approach
Hot VPN is one of several programs from Marketing66, a company focusing solely on smartphone apps. This Israeli firm, founded in 2017, offers Hot VPN for download along with an additional VPN service, crypto and stock financial analysis tools, and an ad-blocking solution.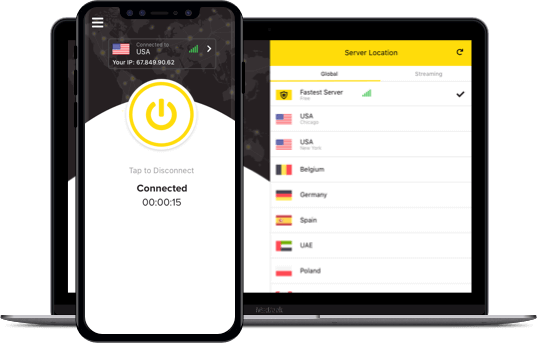 Marketing66 is located in Israel, one of the countries part of the intelligence-sharing agreement, and gathers both non-personal and personal information about its users.
In the case of this app, that means collecting geolocation, web pages, web requests, personal data, phone, IP, and email addresses. The firm stores this info for 24 months or longer for both Hot VPN premium and trial members. And while their client relations seem impeccable, gathering this amount of sensitive data should cause a red flag with all users who respect their privacy.
Hot VPN Pricing
Hot VPN offers a seven-day extended trial version and a subscription plan that you pay weekly, monthly, or yearly. There is no free plan at this moment.
Trial Version
The trial plan offers access to only one server in the US but provides unlimited bandwidth. Due to severe server limitations, expect slow speeds and heavy pressure on available bandwidth from the other users. This has an adverse effect on Hot VPN and how fast its servers can run during most hours of the day.
Once this seven-day free trial expires, you will be automatically billed for the 12-month plan, so be sure to cancel your subscription before that happens if you don't want to continue using the service.
Subscription Plans
The most affordable price of $3.99 a month is only available for a two-year subscription. Otherwise, Hot VPN will cost you $5.99 for a week-long subscription or $12.99 monthly, with a 30-day money-back guarantee.
A six-month subscription costs $59.99, while a year-long contract is priced at $83.99. Our opinion is that the price is too high compared to how few features this product brings.
Hot VPN Features
Server Network
The data that Marketing66 provides on the number of servers is conflicting. The Google Play page claims that the Android version has over 3,000 available servers in 164 locations and 94 countries on Google Play. However, the company's website cites otherwise, giving us a more realistic figure of over 100 servers in 65 countries.
We counted 32 servers on the Android app we had for testing purposes, including six US servers we tested to see what Hot VPN offers. Compared to other VPN providers and competitors, the company still has a long way to go in expanding its server network.
From what we could see, Hot VPN hosts VPN servers in 26 countries: Netherlands, Norway, Spain, France, the UK, Germany, Italy, Japan, Russia, Brasil, Mexico, Australia, and South Africa, to name a few.
Unfortunately, the servers are mostly slow and unable to consistently avoid geo-blocking on most popular streaming services. Your overall speed results will be underwhelming regardless of which Hot VPN subscription you use.
With that said, there is no data transfer cap, and servers have unlimited bandwidth, which is a very welcome feature absent from many competitors.
Connection Speed
If you're looking for a VPN with servers that offer an above-average performance for your mobile device, Hot VPN is not a good match. We had sluggish speeds across several close and distant servers that would seldomly experience drops in performance.
It's normal to lose some speed when using an encryption tunnel to constantly pack and unpack data streams. Hot VPN's speed loss was pretty severe during our tests, which is not great if we compare Hot VPN with other services. Before using the VPN, our connection reached its peak at around 30 Mbps.
We then connected to a server in Spain and had 16 Mbps on average. Then we moved on to several US servers, where the connection peaked at a mere 2 Mbps.
The overall quality of the network was quite disappointing. Hot VPN did reasonably well on EU servers but provided almost unusable speeds once we moved to various US servers.
When comparing Hot VPN to other apps, it's worth again mentioning that even free trial users will get unlimited bandwidth to play around with. Not having to worry about your daily, weekly, or monthly data cap means you can keep the VPN running 24/7 if you can tolerate the loss of connection speed.
Streaming Capabilities
Having fast VPN speeds is always good, but the true challenge for these services lies in breaking geo-blocking methods that most streaming websites use and accessing the regional libraries of sites like Netflix. Sadly, Hot VPN leaves much to be desired in this category.
Despite the provider touting that you can watch movies and shows with Hot VPN on Netflix, Disney+, or Hulu, we didn't have much luck with our tests. With this service online, we couldn't gain access to any of the popular streaming sites. That includes Netflix, Hulu, BBC iPlayer, and Amazon Video.
Torrent Support
This aspect of the product is a mixed bag. Torrenting capabilities are present in this app, but the lack of P2P-optimized servers is doing it a grave disservice. On top of that, the unclear and conflicting privacy policy also leaves users who use Hot VPN for torrenting unprotected.
Data spying of government agencies is commonplace where this VPN comes from, and the privacy policy silently confirms this. Specific data about you and your activities are gathered, and the company may have no choice but to relinquish such data to the authorities if they end up inquiring about it.
Gaming
With the subpar speeds that this VPN software possesses, it wouldn't be our choice for lag-free gaming. Even though it's a mobile solution (and smartphone titles need less internet speed than their desktop counterparts), we still cannot say that Hot VPN is compatible with serious online gaming.
VPN Protocols
A good virtual private network for Android (or any other platform, for that matter) has to offer a solid selection of protocols for connecting to the internet. At the time of writing this article, there was no available information on what type of protocol(s) Hot VPN uses.
There is no mention of IPSec, IKEv2, WireGuard, or OpenVPN anywhere, so we are left guessing which protocol the company uses. As a result, we cannot claim that Hot VPN protects users adequately at the moment.
Other Features
Despite our criticism above, Hot VPN offers one laudable feature that improves online security and keeps the user data hidden. A kill switch is present, and it will prevent any potential encrypted data from leaking if the VPN connection unexpectedly goes down.
However, you won't find other accessibility and security features like ad-blocking, split tunneling, or stealth VPN connections here.
Privacy and Security
Hot VPN claims it has a no-log policy regarding things like browsing history and DNS queries, which means that requests from government agencies to peruse personal data will fall on deaf ears. Considering the company is headquartered in Israel, we are not so sure about that.
Every VPN app these days should use military-grade AES 256-bit encryption. We are again missing this information from Hot VPN, as there is absolutely no info about the encryption protocols used by the company. Keep in mind if you're unsatisfied with the product, a 30-day Hot VPN refund policy is available to all users.
The company's history of data handling is also relevant here. We didn't find any user-related data leaks for Marketing66, which is always a good sign.
The most concerning thing about this software is its loose privacy policy. Instead of reducing user data mining to a minimum or removing it altogether, Hot VPN has a policy of collecting personal and non-personal information. We've already mentioned this issue with Hot VPN in our review, but it's worth repeating: the company gathers geolocation data, browser type and language, and users' web requests.
Data collection doesn't stop there: name, gender, phone number, mailing and email address, IP addresses, and payment info could all be gathered in certain circumstances. All of this, combined with no independent company audits, makes us worried about personal user data safety when using this app.
Interface and Ease of Use
Hot VPN has a well-polished and optimized user interface that will suit all users. It's highly intuitive and logical on smartphones, so you won't have any trouble navigating it.
It's also largely unchanged whether you use Hot VPN for free or stick around after the trial expires by paying for a subscription. The app's design is clean, accessible, and colorful while boasting short loading times.
Platform Availability
You can only activate this VPN app on Android and iOS smartphones. Hot VPN's site claims that the software is also available for Mac computers and laptops, but we didn't find any desktop app.
Product Evolution
As a mobile-exclusive VPN app, this software has most of the core functionalities covered. However, systemic changes were minimal throughout the years, not helping to justify Hot VPN's price. The company occasionally adds new servers and refreshes the user interface, but that's about it.
Customer Support
Hot VPN customer support is available 24/7, but only via email. There is no live chat service right now. The support is available in Dutch, French, German, Spanish, Greek, Portuguese, Swedish, Russian, Simplified Chinese, Italian, and English.
How Does Hot VPN Compare to Other VPN Services?
Hot VPN
$5.99/week - $83.99/year
Servers:
100+
Aplication:
ExpressVPN
$6.67 - $12.95/month
Servers:
3,000+
Aplication:
CyberGhost VPN
$2.25 - $12.99/month
Servers:
7,268
Aplication:
We've already talked about Hot VPN's features, but how does it stack up against the competition? Let's start with one of the most popular VPN services out there - ExpressVPN.
Hot VPN vs. ExpressVPN
One thing Hot VPN has going for it is the price. The yearly plan costs $83.99, while ExpressVPN charges $99.95 for a one-year subscription.
In all other areas, ExpressVPN wins without much trouble. This provider has over 3,000 servers in 94 countries, which is several magnitudes higher than Hot VPN. The server speeds are also much better across the board. Hot VPN's customer service relies on email support only, while you can chat with live agents for any problems you may have with ExpressVPN.
Security-wise, ExpressVPN again wins with OpenVPN, IKEv1, and IKEv2 encryption protocols, along with a brand new Lightway protocol that boasts outstanding privacy and performance results.
Hot VPN vs. CyberGhost VPN
Unfortunately, Hot VPN cannot compete here, either. CyberGhost VPN has over 6,500 servers and the ability to stream shows on Netflix, Disney+, Amazon Prime, and many other services. The app gives its users a choice between WireGuard, IKEv2, and OpenVPN protocols. It also supports split tunneling and has numerous other helpful privacy features that are missing from Hot VPN.
Hot VPN vs. PIA VPN
Again, the situation here is one-sided, with Private Internet Access easily taking the lead in all categories, especially compared to Hot VPN and its server network. PIA VPN has thousands of servers that can efficiently bypass geo-blocking tools on Netflix and other streaming services. The encryption protocol support is superior, and you get all of these options at much more affordable prices than what Hot VPN offers.
Conclusion
Hot VPN tries its best but constantly feels like a work in progress. The one thing it does exceptionally well is offering an easy-to-use and well-optimized mobile app. Hot VPN can also boast of having no recorded DNS leaks, which is a testament to the quality of its servers. We only wish there were more of those servers and that their speed and ability to bypass geo-blocks were closer to the level that the competition offers these days.
FAQ
As we've mentioned in our Hot VPN review, It is a legitimate VPN app, although one that has several problems that should be addressed.
It is a VPN service from Marketing66, a company from Israel.
No, but the company offers a one-week free trial with unlimited bandwidth on one US-based server.