Hola VPN Review
A Free VPN Solution With Alluring Premium Plans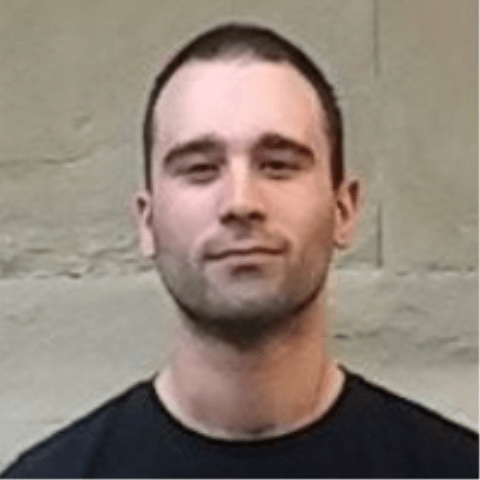 Updated: March 23,2022
DataProt is supported by its audience. When you buy through links on our site, we may earn a commission. This, however, does not influence the evaluations in our reviews.
Learn More.
It's one thing to voluntarily share information about yourself, but it's a whole different story when it's being secretly collected by internet service providers. The most obvious solution is to get a VPN, but which one?
If you've been exploring possible options, you've probably come across the name Hola a couple of times, and you might have even caught a whiff of the controversies surrounding this unblocker. So, now you might be wondering if this free VPN is worth the risk. Our Hola VPN review will help you decide.
Hola VPN
VISIT SITE
PRICE RANGE:
$0-$29.99/month
AVAILABLE ON:
iOS
Mac
Android
Windows
KEY FEATURES:
Number of servers: 1,500
Number of server countries: N/A
Split tunneling: No
Kill switch: No
Ad blocking: Yes
Supported protocols: IKEv, IPsec, PPTP, L2TP
Streaming services supported: Amazon Prime Video, Disney+, BBC iPlayer, ITV
Price range: $0-$29.99/month
Best price: $2.99/month with a three-year plan
Pros
Very fast connections
Affordable second-tier plan
Easy-to-use interface
HD and 4K streaming
Simple installation process
Cons
Free version doesn't hide your IP address
Can't be used for torrenting
HolaVPN Price
Hola is primarily advertised as a free VPN, and that's probably why most of you are here. You want to find out if it's the best VPN $0 can buy. However, there are also two paid packages worth considering: Hola Premium and Hola Ultra. We'll take a close look at all three options.
Hola Free VPN
Like many free VPNs, Hola's first-tier plan has several limitations, the main one being the daily time limit. Other than that, it can only be used on a single device, and streaming in HD isn't available. On the plus side, the plan comes with a solid number of around 500 servers worldwide.
Hola Premium VPN
Users that need a VPN for longer than one hour per day have the option of upgrading to a Premium plan that has no such restrictions. You'll get the best deal if you commit to a 3-year contract. You will be billed $107.55 every 3 years, which brings your monthly fee to the affordable $2.99 a month.
Those looking for a shorter commitment can choose between paying a yearly fee of $92.26 (which comes down to $7.69 per month) or a month-to-month contract that costs $14.99.
The perks that come with the premium offer include ten simultaneous connections, HD video streaming, around 1,000 servers, and access to more than 7,000,000 IPs. In addition, the premium Hola VPN is safer than the free version as it utilizes advanced security measures and adheres to a strict no-logs policy.
DataProt readers may take advantage of a Flash Sale and grab a Hola VPN Premium yearly subscription at a discounted price of $49 ($4.07/month).
Hola Ultra VPN
The Ultra package is a bit more expensive than the premium one. It's $19.99/month for an annual subscription and $29.99 for clients that prefer monthly payments. Again, you'll make the biggest savings if you opt for the 3-year contract – it will bring your monthly fee down to just $7.99.
The vendor tries to justify the high price with several great features, such as 1,500 servers, 4K video streaming, a smart DNS service, and the ability to connect 20 different devices at the same time to the Hola VPN. But we would like to see more in a plan that costs double the amount of its precursor.
DataProt readers may take advantage of another Flash Sale and grab a Hola VPN Ultra yearly subscription at a discounted price of $119.88 ($9.99/month).
Refund Policy
Customers that aren't satisfied with their purchase can take advantage of the 30-day money-back guarantee by submitting a formal refund request located on Hola.org. Keep in mind that although the process is extremely fast, you may have to wait for a certain amount of time until you receive a verdict.
Ease of Use
You won't need any prior VPN knowledge to download and install Hola, seeing as all the settings are configured automatically, making it a good choice for beginners. On top of that, the entire installation process shouldn't take longer than a minute.
Hola can be used as a browser extension for Chrome, Firefox, Opera, or Microsoft Edge on both Windows and Mac computers. The add-ons are by far the most practical and have an exceptionally intuitive user interface, especially in contrast to the Hola Windows application, which seems somewhat pointless since it's operated through a browser window.
Those that do most of their internet surfing on their phone can get the Hola app for Android, iOS, and HarmonyOS (Huawei) devices. All are very well designed and user-friendly.
The VPN can also be set up on routers, gaming consoles, and smart TVs. These will require you to do some configuring, but, luckily, you won't have to figure it out on your own because the site provides detailed instructions.
All in all, the question of whether you'd be able to master Hola should be the farthest thing from your mind. It would be hard to find a single VPN that's easier to maneuver. What's more, it's available in over 30 different languages.
The downside of the Hola browser extensions and all of its other iterations, for that matter, is that users looking for customizable and feature-filled software should consider alternative options.
Speed
VPNs tend to mess with internet speeds, so finding the fastest one can be challenging. After conducting our tests, we're happy to say that Hola climbed to the top of our list.
Here's our VPN-free benchmark:
Below are the results of the four connection tests we did using the Hola VPN Chrome extension:
Australia:
Germany:
Zambia:
Mexico:
As you can see, Hola performed remarkably well. Not only did the download speed remain extremely close to our reference point, but it even increased slightly while we were using the location in Germany. The Australia connection was the sole exception to this exemplary streak as our download speed split in half.
But given the distance between Australia and major cities in Europe and North America, that speed drop is inevitable. Perhaps more surprisingly, our upload numbers were almost completely unaffected by our virtual continent hopping.
Streaming with Hola VPN
Our Hola VPN review would be incomplete if we didn't tackle Hola's streaming capabilities. After all, aside from keeping your data private, a good VPN should be able to grant you access to your favorite TV shows from anywhere in the world.
Naturally, the very first streaming service we tested was Netflix. Due to its popularity, many use VPNs to get to Netflix's most copious libraries. Consequently, the platform has been armed with top-notch detection tools, thus making it notoriously difficult to trick. So, imagine our surprise when the combination of Hola and Netflix yielded positive results.
We had the same success when we tried unlocking Amazon Prime Video, Disney+, BBC iPlayer, ITV libraries, which isn't something that many free VPNs can do. Nevertheless, keep in mind that you'll have to upgrade to one of Hola's paid plans if you want unlimited time.
Torrenting
Unfortunately, torrenting is not Hola's strong suit. To be more precise, Hola can't be used for this purpose at all because it blocks BitTorrent connections. Although it may not seem like it, this might be a blessing in disguise because of the VPN's feeble security protocols.
Safety
We've reached the part of our Hola VPN review where we explain exactly how this service works since it employs a different method than the majority of VPNs currently available on the market.
To users on the free plan, Hola provides its services through a peer-to-peer network, which means that you share your bandwidth with other users. So, instead of having your internet connection routed through a private server, you'll be swapping your IP address with someone else.
The system has its advantages, including the essentially unaltered download and upload speed that we've mentioned, but it's a lot less private. This doesn't mean you should altogether avoid the Hola unblocker, but we do suggest that you use it with caution.
Paying customers are not part of the peer-2-peer network. Their resources are not shared. Instead, their traffic is routed through high-speed servers. However, there are some web pages that may require either real IP or IP that is not listed as a data center (server). In such cases, Hola VPN can use peer-to-peer networks to bypass their protection. In conclusion, Premium/Ultra users may still be routed through peers in some cases but mostly Hola VPN will use fast servers for routing connections.
If you do decide to use Hola, we recommend you invest in one of its paid subscriptions since these come with additional perks like advanced security protocols and a no-data logging policy. However, despite the policy, the company does monitor what its clients are doing on the network to a certain extent. But that's not something you should be too worried about since the monitoring is designed to identify hackers, not spy on people looking for good shows to watch.
How Does Hola VPN Compare to Other VPN Services?
Servers:
1,500
Aplication:
Windscribe
$4.08 - $9.00/month
Servers:
170
Aplication:
HideMyAss
$2.99 - $7.99/month
Servers:
1,100+
Aplication:
ZenMate vs. Hola
Unlike many good VPN providers, Hola doesn't have all the standard security features. The company doesn't employ security tools – e.g., a kill switch and split tunneling – necessary for protecting your online activity from hackers. Aside from an ad-blocking tool, you won't get anything else to ensure safe browsing. On the other hand, ZenMate is a bit better than Hola VPN when it comes to security. You won't get split tunneling either, but there's a kill switch feature that activates immediately in case your VPN disconnects. Also, ZenMate is more affordable, especially with a longer commitment.
Betternet vs. Hola
Betternet offers VPN services for almost all platforms, including macOS, Windows, iOS, and Android. We tested the free macOS version and compared it to the Hola VPN free product. We concluded that Hola VPN's download/upload speed is faster than Betternet's.
The only benefit of using Hola VPN's highest-tier plan instead of Betternet is the option to connect up to 20 devices simultaneously. The security features, like kill switch and split tunneling, are missing with both providers.
Hola VPN's Recent Upgrades
The Hola VPN team constantly works on upgrading its services. For example, some users encountered problems when unblocking Netflix content, and this was quickly resolved.
Customer Support
Should you encounter a problem that requires outside help, you can visit the Support page on the Hola website, which is divided into six categories – General Information, Troubleshooting, Billing and Payments, Additional Services, Report a Problem, and Contact Us.
The General Information and Troubleshooting sections are the most useful. You'll find numerous articles and easy-to-understand answers to FAQs. The only difference being that the Troubleshooting part of the website is divided into categories based on the platforms that Hola can be installed on, which can speed up your search substantially. Clicking on any of the aforementioned options will direct you to the list of the most frequent issues, along with their solutions.
We like Hola's dedication to providing its customers with helpful information regarding everything, from the Hola download process to fixing any glitches that may arise. Unfortunately, the customer support team cannot be reached directly by phone. If you need to get in touch with a representative, you can send the company an email at [email protected]
Bottom Line of Our Hola VPN Review
While Hola might not be the best option for complete online anonymity, users in search of a simple, fast, and free VPN should give it a try. You won't be able to do any torrenting with it, but you'll have no trouble unlocking great content. We recommend the second-tiered Hola VPN plan as it offers added layers of security at a reasonable price.
FAQ
Does Hola VPN hide my IP?
Instead of hiding your IP address by letting you connect to a foreign server like other VPNs, Hola allows you to exchange your IP address with a stranger. If this sounds risky to you, know that Hola has a dedicated team of experts that monitor its user's activity in order to spot any misuse or security breaches.
The Hola VPN is safe to a certain extent. One of the main reasons why people find it untrustworthy is because it uses a peer-to-peer network, but you shouldn't encounter any issues if you only plan on using the Hola free VPN occasionally. For more protection, you should either look at some Hola VPN alternatives or get one of its paid subscriptions.
Does Hola VPN cause viruses?
Hola doesn't cause viruses. However, to make sure you don't get one while using this tool, keep your antivirus software on at all times. In addition to that, don't download the Hola VPN from suspicious websites no matter what deals they may be offering.
Every country has different regulations concerning the use of VPNs. In the USA, for instance, VPNs are completely legal, but you're not allowed to use them for any illegal activities, while in countries like China, Russia, and Iran, using a VPN is prohibited.
There's a free version of the Hola VPN app compatible with almost all platforms, including macOS, Windows, iOS, and Android.
As we mentioned in our Hola VPN Chrome extension review, the downside of the free version is that it comes with a daily limit of bandwidth usage. Also, you can connect only one device to the VPN, and there's no access to the company's support service.
On the bright side, the free version allows you to connect with up to 500 company's servers around the globe.
To decide which VPN is best for you, you should first think about what you'll be using it for. If you're in search of top VPNs for torrenting, then NordVPN and Windscribe should definitely be at the top of your list. But know that NordVPN is free for a finite amount of time, and Windscribe limits data and server access. They are good for streaming as well, with Hola being another solid option.
Does Hola VPN have a time limit?
The Hola free VPN has a daily time limit, but its paid versions don't. Their other benefits include HD and 4K streaming as well as additional security measures. If you'd like to find out more, read our Hola VPN review, where we've described exactly what you get with each one of Hola's packages.