Goose VPN Review
Unlimited Number of Devices at a Low Price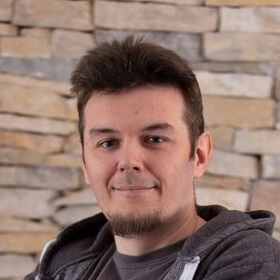 Updated: May 30,2022
DataProt is supported by its audience. When you buy through links on our site, we may earn a commission. This, however, does not influence the evaluations in our reviews.
Learn More.
Some people are extra cautious when using public Wi-Fi. Others tape over their laptop cameras, and some trust their VPNs to protect them from Big Brother.
Choosing the right VPN provider can be challenging – after all, they all offer pretty similar features. The key to selecting the right VPN is deciding which features are indispensable to you and using that as a parameter to cut through the crowd and find the ideal one.
Goose VPN was founded in 2016 in the Netherlands and is working hard to become your preferred choice. In this Goose VPN review, we will examine all of its options so you can decide if it's the right fit for you.
Goose VPN
VISIT SITE
Price range:
$1,80 - $9,99/month
AVAILABLE ON:
iOS
Mac
Linux
Chrome
Android
Windows
KEY FEATURES:
Number of server countries: 25+
Maximum simultaneous connections: Unlimited
Split tunneling: No
Kill switch: Yes
Ad blocking: Yes
Supported protocols: IKEv2, L2TP/IPSec, PPTP, and OpenVPN
Streaming services supported: Netflix
Best price: $1,80/mo
Pros
Straightforward user interface
Good speeds for streaming
Affordable annual plan
Excellent customer support
Cons
It doesn't unblock BBC iPlayer, Amazon, Disney+
Goose VPN Pricing
Goose VPN is proud to be one of the most affordable VPN solutions you can find, which is the main reason for its popularity. Its prices are competitive, and you'd have to dig deep to find better ones. What's more, Goose VPN offers a free seven-day trial – helpful if you are looking to test it before committing.
Even after you purchase a subscription, you'll have 30 days to change your mind. There is, however, a "catch" with Goose's money-back policy: Whether you'll get your money back or not depends on how much data you transfer. Make sure you don't exceed the 100 MB limit; otherwise, you might find yourself not eligible for a refund.
As for Goose's prices, they depend on the length of your subscription, with the five-year plan being the best deal: If you decide to commit to Goose VPN for five years, you'll pay $108 in total ($1.80 per month). The regular monthly price stands at $9,99. Alternatively, you can opt for a one-year subscription, for which you'll have to set aside $59.88 ($4,99 per month).
There aren't many banking methods available for paying these Goose VPN prices, though. The site currently accepts only Visa and Mastercard credit cards and PayPal as payment options. You can't pay with cryptocurrencies or any other method except these three.
Immediately after you complete your purchase, you can secure a VPN connection and connect an unlimited number of devices. Expect fast VPN servers and a strict no-log policy, mandatory for a trusted VPN provider.
If price is your primary criterion in choosing VPN services, review as many pricing plans as you can. We've reviewed dozens, and here are our findings.
If we compare other VPN providers to Goose VPN, the price of the latter is among the lowest.
For example, ExpressVPN goes for $8.32 per month for a 12-month plan, while NordVPN's two-year plan costs $3.67 per month. Surfshark, on the other hand, is slightly cheaper; it offers a two-year plan for $2.49 per month. Note, however, that these prices change frequently and that at different times, different (or no) discounts apply.
Ease of Use
How user-friendly is Goose, which platforms does it support, and is it difficult to install? Let's check out these aspects in more detail.
Installation Procedure
Once you purchase a plan on the Goose VPN website, getting started is a piece of cake. With Goose VPN, the download procedure is a very simple process. The available apps cover almost every platform; all you have to do is pick the right one for your device and log in with your credentials.
If you value your privacy, you will be shocked by the offer to log in with Facebook or Google accounts once you open the app. Very unusual option for a VPN provider if you ask us, as VPNs are supposed to protect your privacy. Still, you can always politely decline.
Supported Platforms
Goose VPN supports many platforms, thanks to the bunch of Goose VPN apps it offers. On its website, you can download VPN apps for iOS and Android systems. There are also Windows, macOS, and Linux apps, and one developed for Google Chrome. You can also use it to protect your Android TV and routers at your home.
User Interface
Both Goose VPN desktop and mobile apps are quite straightforward. The user interface is carefully and cleverly designed, with the right amount of extra bling to make it modern and stylish. To go "under the radar," simply switch the toggle bar in the Goose Chrome extension.
You'll also see a map, but we have to disappoint you here – it's not interactive. Instead, you'll have to pick your desired location from the dropdown menu. Within the dropdown menu, you will also see which servers are P2P-friendly and which are specialized for streaming.
The navigation around the apps is pretty simple and intuitive. With everything so neatly organized, you'll be able to tweak and modify your settings effortlessly. You'll have no trouble whatsoever in finding the general, protocol, and connection settings within the app.
The fourth tab is the FAQ/Support one. It allows you to send the Goose VPN support team a help-me ticket directly from the app. Before doing that, you might want to try finding the answer to your question on the FAQ page. Once you start browsing through it, though, you'll notice that most of it is, unfortunately, fluff.
Overall, the apps are well designed and easy to use, but not every aspect of every app works seamlessly. Some features have an unfortunate propensity to suddenly stop working, so there is certainly some room for future improvement.
Features
The next stop in our Goose VPN review is, of course, its features. We'll reveal the inner workings of this feathery VPN in detail, covering the VPN server selection, security, privacy, and streaming and torrenting options, so stick with us.
Server Selection
Goose doesn't have an exceptional VPN server selection, but it still does a fair job. Its VPN servers are currently located in 26 countries, and it has over 97 of them. If you need a VPN to support some special and unusual activities online, then you should certainly check out the competition.
But for your regular day-to-day browsing, Goose VPN servers will do just fine. You won't be able to crash the Pentagon's defenses with its help, but if you want to listen to that guilty-pleasure song on repeat without anyone finding it out and mocking you, you needn't look further for privacy protection.
Most of Goose VPN's servers are located in Europe and North America, but there are also servers in Australia, India, Japan, and Singapore. The majority of these Goose VPN server locations are P2P-friendly, so if you are looking for a great VPN to bypass country restrictions, Goose will not disappoint you.
It also has streaming servers located in Hong Kong, Austria, Australia, and Canada. The newest update increased the number of servers by 18, and you have the option to contact Goose's support team and request a server, which they can set up for you in a very short timeframe.
Server Speed
Our review joins all those Goose VPN reviews on the Internet that note its substandard server speeds. The speed is always heavily tied to the time of day, but the average results give you a relatively reliable picture. In the US, the average speed varied between 55 Mbps during peak times and 165 Mbps during off-peak hours. In the UK, the average speed was about 50 Mbps.
While these VPN speeds are unacceptable for gamers and might frustrate some torrenters, people using this VPN for their everyday browsing would have no issues with it.
Streaming Services Compatibility
If you are hunting for a VPN provider that enables you to watch your favorite shows without disturbances, with Goose VPN, Netflix is no longer out of reach. Goose VPN says it'll unlock any site for you and, when it comes to Netflix, it seems perfectly capable of delivering on that promise.
But not everything is so shiny. After we carefully tested its specialized streaming servers, one thing became evident – it doesn't work as well with other streaming sites you might also be interested in visiting. Essentially, it doesn't unlock Amazon Prime Video, Disney+, and BBC iPlayer.
We've even found a complaint that details the problems the user had unlocking Netflix, but we believe it isn't a common issue, and we hope the support team representative who answered the disappointed user managed to solve it.
Torrenting
Provided that you avoid peak hours, Goose VPN can be used for torrenting quite successfully. Plenty of its servers – though not all, be sure to check – are P2P-friendly.
The most significant advantage here is Goose's strict no-log policy, which means the company doesn't store your logs. You can download content without fearing your identity will be disclosed to any third parties. This is especially important since the Netherlands falls under the Nine Eyes jurisdiction, which means that the company would be legally obliged to surrender your data to the authorities upon request.
Security
Goose VPN reviews say it makes up for its lack of VPN servers with exceptional security. After giving it a thorough check, we have to agree. It pairs all its VPN protocols with industry-standard AES-256 encryption. It's bulletproof against DNS, IP, and WebRTC leaks. However, Goose VPN does have to work on providing this kind of protection regularly, as it is not consistently available.
If you're using a macOS device, you can rely on IKEv2 and L2TP/IPSec. If you're a Windows user, you can use PPTP and OpenVPN as well. Let's hope that Mac users, too, will soon have the option to use these with Goose apps.
Privacy
You shouldn't be worried about privacy when using Goose VPN, thanks to its no-log policy. But let's get into more detail.
Goose VPN is located in the Netherlands, falling under Nine Eyes and 14 Eyes intelligence agreements, making the no-log policy all the more relevant. It promises not to store your information or share it with any third parties. As far as we know, it has managed to keep that promise.
Still, that doesn't mean Goose doesn't track your activity on its website. Whatever you do on goosevpn.com using any of the promised Goose unlimited devices is tracked for marketing purposes. The information you provide to customer support is also stored with them, as well as the email address you used for setting up your account.
The only critical piece of information Goose VPN stores is the bandwidth you used, and it is, ultimately, the only information it can share if it is subpoenaed.
Bottom line: Just like with security, this VPN solution excels at protecting your privacy, and we encourage you to download it for this purpose without a second thought.
Goose VPN might be an excellent choice for fulfilling your VPN needs, but let's compare it to other available solutions – there might be an even better option.
How Does Goose VPN Compare to Other VPN Services?
Goose VPN
$1,80 - $9,99/month
Number of servers:
97+
Aplication:
Servers:
1,500
Aplication:
Ivacy VPN
$2.45 - $9.95/month
Servers:
3,400+
Aplication:
Goose VPN vs. Windscribe
Windscribe is one of the most famous free VPNs available on the market. It does a lot for free, such as unlocking Netflix. The premium version comes with impressive privacy features – a firewall, ad blocker, and tracker blocker. Windscribe uses the strongest encryption available on the market, and it'll cost you $2 per month for two locations.
When you compare Goose to this offer, it's obvious that it's a more expensive option. However, if you need to cover many devices, and safe torrenting is your priority when selecting a VPN, going with Goose VPN is the better option of the two.
Goose VPN vs. HMA
Hide My Ass VPN is another competitor you should consider. After the Lulzsec scandal in 2011, the company has worked hard on rebuilding its reputation and strengthening its privacy protection measures.
For $2.99 per month (on a three-month plan), HMA offers excellent speeds and a wide array of features, such as a kill switch, IP Shuffle, Leak Shield, and split tunneling. It also unblocks UK's Amazon Prime and BBC.
However, Goose VPN wins the race for torrenting. And while HMA boasts a much larger selection of servers, Goose allows you to connect unlimited devices, compared to just five (or 10, for a higher price) offered by HMA.
Customer Support
Goose VPN customer support has been getting stellar reviews from the users. Proactive and knowledgeable, they are there to help sort out any issues you might encounter. You can contact them via email, snail-mail, and social media.
An exhaustive FAQ section covers at least some of the questions that might pop up. If you come across a sentence or two that doesn't make much sense, this is most likely due to inadequate translation: Remember that the company is Dutch. In such cases, don't hesitate to contact the agents, but be prepared to wait for answers.
Goose VPN Recent Updates
When we set about to find and review Goose VPN's newest updates, the latest news we could find – about Version 3.1.3. – was published on the company's blog in 2016. What's more, on what used to be a highly active Twitter account, nothing has been published since 2019. It seems that the service, like many new VPNs, has slowed down in recent years after an explosive start.
To be fair, it could just be that the team is working hard behind the scenes to improve the VPN but aren't quick to publish the information.
Bottom Line
Various Goose VPN reviews point out different pros and cons of Goose VPN, but we all agree it's an excellent choice for people looking to add another security layer to their day-to-day internet browsing without paying an arm and a leg. The "unlimited devices" feature is a nice touch, something not every VPN provider on the market can brag about.
Granted, Goose VPN might not be the best choice for the most demanding customers. It is a decent VPN that can protect you throughout your daily surfing and provide you with anonymity while you are torrenting. Hopefully, the number of Goose VPN servers will rise in the future to improve its VPN speeds.
FAQ
Goose VPN is a comparatively good VPN provider that can keep up with your day-to-day online surfing. It encrypts your data, provides additional security and privacy, and occasionally allows for some great torrenting. If your expectations exceed the essential features a virtual private network usually provides, you should check Goose VPN's alternatives.
Goose VPN is entirely safe as a VPN provider. However, no VPN can keep you 100% protected, and implementing some overall changes in your online habits is strongly advised.
Does Goose VPN work with Netflix?
We've tested the Goose VPN Chrome extension and found that it does a good job of unlocking Netflix's georestricted content.
However, if you are looking to unblock more streaming services than just Netflix, you should check other VPNs. Goose wasn't very useful with Disney+, Amazon Prime, or BBC iPlayer. For a company that promises to "unlock everything," this was a big letdown.
Even though the Goose VPN was named after a Dutch game called the Game of the Goose, it has nothing to do with the Unlimited Desktop Goose. The misconception is relatively common, but this "goose" is not annoying, will not drag unrequested memes onto your screen, and yes, Goose VPN for your desktop is perfectly safe.
Is Goose VPN any good for torrenting?
According to Google, the best VPN for torrenting is ExpressVPN, at least at the moment of writing this Goose VPN review. But if we were to compare prices, Goose VPN is a much more affordable solution that still provides you with the necessary security and privacy.
Goose VPN doesn't store any logs, it has specialized servers, and is a good torrenting solution. However, due to occasional overload on the VPN servers, speeds might not be satisfactory at times.