ExpressVPN Review
ExpressVPN offers industry-leading speeds and fantastic security features but this is reflected in the price.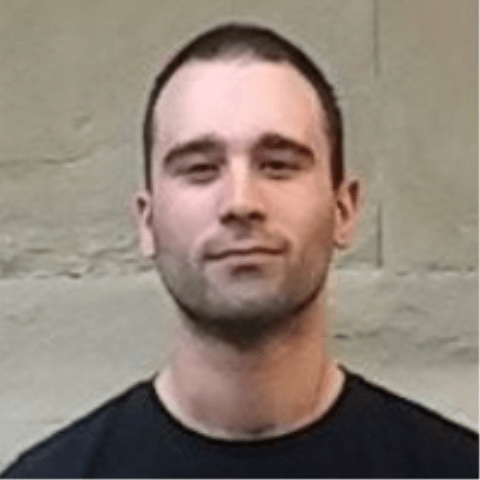 Updated: November 02,2022
DataProt is supported by its audience. When you buy through links on our site, we may earn a commission. This, however, does not influence the evaluations in our reviews.
Learn More.
Is online privacy a myth? With all the recent scandals regarding data leakage and online surveillance, it's certainly starting to look that way. For those who value their privacy online, virtual private networks have become a mandatory part of daily online hygiene.
Welcome to our ExpressVPN review, where we'll take a look at one of the best VPN solutions on the market. There is a lot to like about ExpressVPN, with its industry-leading speeds and fantastic security features. The rather steep price, however, keeps it from completely outclassing the competition.
ExpressVPN
VISIT SITE
Price Range:
$6.67 - $12.95/month
AVAILABLE ON:
iOS
Mac
Linux
Chrome
Android
Netflix
Torrent
Windows
KEY FEATURES:
Number of servers: 3,000+
Number of server countries: 94
Maximum simultaneous connections: 5
Split tunneling: Yes
Kill switch: Yes
Ad blocking: No
Supported protocols: Lightway, L2TP, OpenVPN, IKEv2, PPTP, WireGuard, SSTP
Streaming services supported: Amazon Prime, BBC iPlayer, HBO, Hulu, Netflix
Price range: From $8.32 (one-year subscription) to $12.95/month
Best price: $8.32 with a one-year subscription
Pros
Fast
Secure
Split tunneling
Excellent app
Cons
Expensive
Streaming and torrenting servers aren't specifically marked
ExpressVPN Cost
The first thing we should mention is that there is no ExpressVPN free version available. That being said, the software features a 30-day money-back guarantee across all available plans. The ExpressVPN trial period gives you a month to test out all of the program's features and can be canceled at any time.
There are three ExpressVPN pricing plans to choose from. Unlike some competitors, ExpressVPN likes to keep things very simple. All plans are exactly the same and feature unlimited data caps, five simultaneous VPN connections, and 24/7 customer support. The chief difference between them is the length of your subscription.
The cheapest option is a 12-month subscription, which will set you back roughly $8.32 per month or $99.95 per year. You can also go for the $9.99 ($59.95) six-month subscription or choose a monthly plan, in which case ExpressVPN's price climbs to $12.95 per month.
The company is very flexible when it comes to payment methods. You can use a bunch of different FIAT currencies as well as Bitcoin. You can pay through a variety of credit and debit cards as well as eWallets such as Paypal, AliPay, UnionPay, YandexMoney, and more.
Generally speaking, ExpressVPN is a bit more expensive than the competition. NordVPN's yearly plan is currently discounted to $4.08 per month and SurfShark's two-year plan is only $1.99/mo. However, as many ExpressVPN reviews rightly point out, the price is more than justified with phenomenal all-round performance and security.
Ease of Use
In this section, we'll talk a little bit about the supported platforms, the installation process, and the overall user-friendliness. Since it's a VPN service, there's not much to say about the user interface, and the installation procedure is very straightforward.
Installation Procedure
After choosing your subscription, creating an ExpressVPN account, and going through with the payment procedure, you'll receive an email containing your activation code. You'll also get a link to an installation guide for your platform of choice. From there, it's just a matter of a brief ExpressVPN download and installation of the app, which is a process that takes less than five minutes.
Supported Platforms
In addition to the Windows platform, you can get ExpressVPN for Mac and Linux, as well as the most popular mobile operating systems. ExpressVPN for Android and iOS apps are particularly well-made and intuitive. There are also dedicated browser apps that encrypt only browser-based network traffic.
User Interface
Whether we're talking about the desktop or mobile ExpressVPN app, the interface is very simple, minimalistic, and intuitive to use. You log into the app with an activation key that's shown on your customer page instead of the username and password. This takes you to the main window, where you'll find a large button for connecting to the server of your choice.
The app will not only suggest the best security protocols but also remember the last server locations you visited and give suggestions on servers based on your location and preferences. As is the case with some of the best VPN services around, ExpressVPN also allows in-depth customization.
Some of the options include choosing your protocols manually and enabling a kill switch when you lose your VPN connection. You can also start the VPN automatically with Windows and connect to the last used server. There's even a speed test for you to identify server locations with the highest speeds. We'll discuss this further in the sections below.
Features
In this section of our ExpressVPN review, we'll break down everything about the inner workings of the program. We'll be talking about everything from server selection and speed to security and privacy features, all of which get some of the best marks of any VPN solution that we've reviewed. We will also examine how the software interacts with popular streaming services and torrenting applications and whether it's able to bypass geo-blocking.
Server Selection
While having fewer servers than other popular VPNs such as NordVPN and CyberGhost, ExpressVPN has locations in a record-breaking 94 countries around the world. Combined with over 160 physical server locations housing well over 3,000 servers, you are guaranteed a fast connection wherever you are in the world.
In the US alone, you can find more than 20 servers spread across 15 different cities. ExpressVPN's server list also includes great coverage across South America and Africa. While there are no Chinese servers to speak of, ExpressVPN works well in China, which is more than many of the competitors can say these days.
As with other top VPN services, there are also some virtual servers available. These are few and far between, and ExpressVPN makes sure to list them on their site along with the real locations of the servers. This is usually done for safety reasons and to prevent data tampering. Brazil, for example, hosts a lot of virtual servers that cover various Latin American countries. The Netherlands covers Malta, Montenegro, and Monaco, while Singapore covers Sri Lanka and Vietnam. About 3% of all servers are handled in this manner.
Server Speed
ExpressVPN speeds are often the main topic of discussion when it comes to this VPN provider, and for a good reason. The company truly lives up to its expectations on server speeds, easily crushing most of the competition. But it's important to manage your expectations: Internet access through a virtual private network is always going to slow down your connection; it's just a matter of how drastic the reduction in speed is.
With ExpressVPN, not only are you getting access to a ton of fast servers, but the software also has a Smart Location feature that will automatically measure the speed and latency of a server to get you connected to the fastest (and usually nearest) possible server within seconds.
Our ExpressVPN speed test included connecting to a bunch of different servers across the globe, downloading and uploading several files, and even trying our hand at some online multiplayer games while connected to a server in Brazil. To our surprise, the Smart Location feature didn't always give us the fastest possible server, but it generally did a great job of directing us to local or neighboring country servers with minimal slowdowns.
For example, testing locally in Europe, our 100 Mbps connection dropped anywhere from 12% on a Hungarian server to 30% on a Ukrainian one. While making the ExpressVPN vs NordVPN comparison, for instance, some of the latter's servers performed better. But on the whole, ExpressVPN was faster.
Over in the United States, the East Coast servers slowed our connection down to over 40%, and on the West Coast, it went past 50% to around 45 Mbps. We even tried gaming on a couple of South American servers based in Brazil, and the experience was decent.
The thing to remember with gaming is that upload speeds and packet loss are way more important than download speeds, so our ExpressVPN test gave us a playable ping and a decent gaming experience despite download tests being less than impressive. That being said, don't go connecting to a VPN on the other side of the planet if you are looking for competitive ping in twitch-based shooters.
Security
Another area in which ExpressVPN excels is security. For starters, you are getting a selection of security protocols to use, with the popular OpenVPN being the default and realistically the best choice. OpenVPN over TCP or UDP can be used on Windows, macOS, Android, and even iOS, which typically uses IKEv1/2 protocols.
In our review, ExpressVPN performed best with OpenVPN, but you can also choose the less secure PPTP protocol if you're running the Windows app or L2TP on Windows or macOS platforms. IKEv1 and 2 are also available on iOS, with a new proprietary Lightway protocol currently being beta tested. This WolfSSL based protocol is ExpressVPN's answer to many rivals who started incorporating Wireguard protocols and is looking to eventually replace OpenVPN with an even better and faster solution in the near future.
Hoping to be crowned the best VPN in 2020, it's no surprise that ExpressVPN takes network security seriously. The software uses 256-bit AES channel encryption, coupled with 4096-bit DHE-RSA keys and SHA512 hash authentication. The DNS leak protection held up admirably in our tests, and we didn't experience any IPv6 or WebRTC leaks either.
Another excellent feature is the use of perfect forward secrecy, which ensures that you are assigned a new encryption key for every new session. Combined with TrustedServer technology, which ensures that servers store data in RAM instead of on physical hard drives, you can rest assured that with every ExpressVPN login and server reboot, your private surfing data is completely wiped.
Privacy
Speaking of servers and IP addresses, ExpressVPN uses its own DNS servers by default, although you can also set your own custom ones. As for the IP addresses, they are shared across multiple users and refreshed from time to time, making it pretty much impossible for anyone to track you this way.
ExpressVPN has a kill switch called Network Lock, and it's turned on by default. Unfortunately, while this feature is available across most operating systems, it's currently missing in the iOS app.
ExpressVPN's privacy policy is very detailed, and the company is very transparent about it. Does ExpressVPN keep logs? Yes, some, but nothing you need to be worried about.
While certain details, such as overall data volume of all its users, dates (but not times), and locations of successful VPN connections are noted, the company does not store any data regarding user activity, the originating or VPN IP address used, or connection duration. It explicitly doesn't log connection timestamps and insists on generating revenue exclusively through the sales of its VPN services.
In addition to RAM-based servers, which regularly purge data, another reason to have faith in ExpressVPN's privacy protection is the location of their headquarters. As VPN reviews often point out, privacy policies are all well and nice until the government comes around with a search warrant. Luckily, ExpressVPN is based in the British Virgin Islands, a place outside the reach of the 5/9/14 Eyes Alliances, and not subject to any data retention laws.
The final security and privacy-related feature we should mention is split tunneling. This excellent functionality allows you to route only certain parts of your network traffic (i.e., specific apps such as your browser or P2P client) through VPN. It's an excellent way to keep your torrenting private or get around geoblocked content online.
Streaming Services
Our ExpressVPN review would be incomplete without talking about how the software handles various online streaming services. During our tests, we focused mostly on Netflix, trying to test the regional selection of TV shows and movies from various places around the world. Most of the servers worked, and we were able to easily unblock Netflix's following libraries: US, UK, German, and Japanese versions of Netflix.
In addition to Netflix, ExpressVPN had no trouble getting around regional restrictions for Hulu, BBC, Amazon Video, Spotify, YouTube, HBO, and more. ExpressVPN has a rating of 4 out of 5 on Google's Store for a reason: it's not only a fast and secure VPN provider, but it's also one with an unmatched ability for bypassing geo-blocking.
The ability to unblock content goes beyond geolocked streaming services. Some countries, such as China, tend to block social networks like Facebook, and workplaces might elect to block all social media or popular entertainment sites like YouTube. All of these can be bypassed easily by logging in through ExpressVPN.
There's even a proxy service packed with all ExpressVPN plans called MediaStreamer DNS. While smart TVs have long since adapted apps, devices such as gaming consoles haven't yet, but still allow you to change default DNS servers. With this neat little service, you can get around geoblocks even from your console. The downside is that the service itself does not provide VPN protection but still makes your connected device count towards the five-device limit.
Torrenting
There's not much to be said here that we haven't already covered in our review of ExpressVPN. Unlike many of its peers, ExpressVPN doesn't recommend any specific servers for torrenting or streaming, so your best bet is simply letting Smart Location automatically find you one or picking one as close to your location as possible.
There's also split tunneling, which allows you to easily set up specific VPN locations when torrenting. Add to that the Network Lock kill switch, and using ExpressVPN's high-speed servers for some anonymous P2P file sharing becomes remarkably easy. For step-by-step instructions, read our ExpressVPN torrenting guide.
How Does ExpressVPN Compare to Other VPN Services?
ExpressVPN
$6.67 - $12.95/month
Servers:
3,000+
Aplication:
NordVPN
$3.69 - $14.9/month
Servers:
5,600+
Aplication:
IPVanish
$3.75 - $12.99/month
Servers:
1,900+
Aplication:
ExpressVPN and Its Alternatives
ExpressVPN is regarded as one of the best providers of VPN services, together with NordVPN and IPVanish. Although all three offer global coverage, affordable pricing options, and lots of additional features, they do differ from each other to a certain extent. We've tested and compared the three VPN solutions for you, and here's what we've found.
ExpressVPN vs. NordVPN
Both ExpressVPN and NordVPN offer fast and reliable servers located all around the world. However, the number of servers and locations of deployment are different. NordVPN has almost twice as many servers as ExpressVPN, but they are located in only 60 countries around the globe.
ExpressVPN has 3,000-plus servers, but they are better distributed. The VPN provider has servers in 94 countries, meaning that more clients can find the nearest server location easier. For some users, the closeness to the server location is crucial, especially if they need fast servers for their business. Also, ExpressVPN comes with an excellent choice of features, like ExpressVPN split tunneling, 24/7 support, private DNS, and many others.
When it comes to pricing, NordVPN is a tad cheaper than its counterpart.
NordVPN also beats ExpressVPN in the security department. Both providers offer a rich selection of security tools, but NordVPN changes your IP address twice, while ExpressVPN does it only once. Other security tools like multifactor authentication are also a part of the NordVPN service.
ExpressVPN vs. IPVanish
Speaking in terms of VPN performance, ExpressVPN is faster than IPVanish. That's mostly because the former uses Lightway, an in-house protocol, while the latter relies on standard protocols. That gives ExpressVPN a competitive edge in terms of download and upload speeds.
Split tunneling is another feature in which ExpressVPN and IPVanish differ. While ExpressVPN allows you to use this feature to add or remove apps you want on all devices and operating systems, IPVanish offers this functionality only on Android devices.
Unlike IPVanish, ExpressVPN has a DNS feature. With IPVanish, your only option is to install DNS manually.
ExpressVPN Upgrades
ExpressVPN is one of the easiest apps to set up and use on any of your devices, but the newest version of this VPN app for Mac seems to be even more user-friendly.
First off, the Mac app comes with a brand new design that guarantees smooth navigation to both experienced users and beginners. You'll love the new feature that allows you to quickly open your favorite apps after you turn on ExpressVPN. Additionally, you can customize your shortcuts as you wish.
When it comes to ExpressVPN for other operating systems, such as Android, there are no new upgrades yet.
ExpressVPN Customer Service
ExpressVPN offers live chat support that's fast and accurate. The agents we contacted explained to us everything we asked them about ExpressVPN monthly pricing options, features, and tools.
Aside from that, the site offers guides, articles, and video tutorials that explain how to use this VPN and explore different features that ExpressVPN offers. Generally, the website is well organized and easy to navigate, so you can quickly find VPN price comparison tables, apps for various operating systems, and more. The site is available in multiple languages, including English, German, Italian, Russian, Spanish, and French.
Bottom Line of Our ExpressVPN Review
While ExpressVPN's cost might be a little high, you absolutely get your money's worth. Combining class-leading speeds with excellent security and privacy features, there's very little criticism we can level at ExpressVPN. With the upcoming Lightway protocol, things look set to improve at a time when NordVPN, SurfShark, CyberGhost, and many others pose some serious competition.
FAQ
Is it legal to use a VPN?
Yes, of course it is. That being said, illegal actions committed while using a VPN such as unlawful sharing of copyrighted materials are still subject to legal penalties.
That depends on the provider. Law enforcement and government agencies in the United States have the right to demand information from VPN service providers. However, those that operate outside the jurisdiction of the 14 Eyes Alliance like ExpressVPN aren't obligated to keep user logs.
Is ExpressVPN trustworthy?
Yes, absolutely. As we've already mentioned in our ExpressVPN review, this is one of the most secure and trustworthy companies in the business. They have a strict no logging policy (logging only general data which cannot be used to identify individual users) and have a track record of keeping private user data secure.
Which is better, NordVPN or ExpressVPN?
ExpressVPN and NordVPN are possibly two of the best VPN solutions on the market. As you'll see in our NordVPN review, both are closely matched in terms of price, security, and features. ExpressVPN tends to be a little more expensive, but it makes up for it with some excellent features such as split tunneling.