Avast SecureLine VPN Review
While somewhat basic, Avast's VPN is surprisingly capable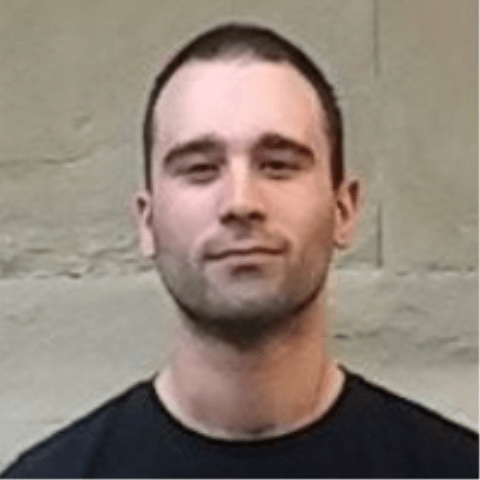 Updated: March 23,2022
DataProt is supported by its audience. When you buy through links on our site, we may earn a commission. This, however, does not influence the evaluations in our reviews.
Learn More.
Our purpose at DataProt is to help keep you and your information safe online. To do that, the first and most basic precaution you should take is to install a reliable VPN. We've written this Avast VPN review to help make that decision easier.
Avast is a long-established cybersecurity company; its VPN service is just one small part of its overall offer. Let's see whether Avast SecureLine VPN lives up to its parent company's stellar reputation.
Avast VPN
VISIT SITE
Price Range:
$3.75-$4.60/month
AVAILABLE ON:
Mac
Chrome
Android
Windows
KEY FEATURES:
Support for up to 10 devices
7-day free trial
Very functional key switch
No bandwidth limits
Great for streaming
Simple to operate
Pros
A stellar interface
Comes at a fair price
Avast VPN is easy to install
Cons
Doesn't have many extra features
Avast VPN Pricing
If you're looking for a strong VPN and you're on a budget, then Avast SecureLine VPN could well meet your needs. All of the product's features are contained within the one pricing system, so there's no need to pay extra for more features.
Unfortunately, Avast VPN pricing is limited by the fact that there's no monthly payment option. Instead, you can only choose to pay for one, two, or three years at a time. This can feel overly restricting, as it locks you in for an inordinate amount of time. If you want some flexibility to explore alternative VPNs over the first few months, then this probably isn't the right choice for you.
It's not all bad news though. One of the highlights of our Avast VPN review is that this company offers very reasonable prices. An annual one-device subscription costs $47.88 for the first year, which works out at $3.99 per month, and the two- or three-year subscriptions work out at $2.99 per month. It's peculiar that there's no discount on the three-year package; the only real incentive we can see is that you might avoid any potential price hikes over the extra year, although that's unlikely to happen.
To upgrade from a single device to multiple devices works out at an extra dollar a month per subscription. This will allow Avast VPN security to review and protect up to five devices, which is the industry standard. We recommend the multi-device plan, as it's only an extra dollar a month and there are no guarantees that you'll still be using your primary device over the long-term subscription period. You could also treat it like a Netflix account and split the cost with family and friends.
Before you turn your nose up at the long-term commitments to Avast VPN, you'll be pleased to know that there's an Avast free VPN to review before you make any commitments. You'll get seven days to test the product, which, although it's not a great length of time, should be enough to decide whether or not you like it. What's more, the Avast refund policy gives you 30 days to change your mind.
Installation Process and User Interface
It's child's play to get going with Avast SecureLine VPN. Simply click on the "start free trial" button and the program will download in a matter of seconds. There is no need to hand over an email address or banking information at this stage, which is excellent if you just want to take Avast for a quick spin.
One the software has downloaded, simply click on the icon to put the VPN to work. We downloaded Avast SecureLine VPN for Mac to review the software. From clicking the download button to activating the VPN took less than a minute, which is the fastest experience we've ever had when testing VPNs.
Avast VPN's easy-to-navigate interface will give you a warm welcome. Switching between countries and servers is straightforward, and you'll get recommendations for optimal servers depending on your location. Configuring your settings is just as easy.
You'll get a desktop app, a toolbar at the top of your screen, and the option to add a browser extension so that Avast SecureLine VPN can review Chrome and secure your browsing. With all of these accessible methods available, Avast VPN is one of the most pleasantly usable VPNs we've ever tested.
Of course, if you opt for the five-device plan, you won't just be securing your desktop; you'll also get coverage for your cell phone, and potentially even for your tablet. We made sure to test the app on a range of mobile devices when putting research together for our Avast VPN mobile review.
In our experience, this provider offers excellent coverage to portable devices, just as it does for desktops. It's simple to download, and it has all-round good reviews from users across a range of trusted sites. Having used the mobile app ourselves, we found it to be easy to navigate with a clean interface, just like its desktop counterpart. Overall, Avast performs admirably on both desktop and mobile devices.
Features
In this part of our Avast VPN review, we'll first of all address server options. When you're considering subscribing to a new VPN, it's important for it to offer a wide variety of servers and locations. Avast VPN is reasonably competent in this regard, with 55 locations in 34 countries. However, some of the other leading VPNs on the market offer a much wider selection than this, and Avast sits somewhere just below average.
When connecting to a VPN, it's always best to select one in your own country if you want the fastest speeds. However, this could prove to be a little tricky when you review the Avast VPN program due to its limited options. The good news for European readers is that there is an abundance of server locations around the continent. Locations can also be found in Africa, South America, and the Middle East, which are areas that are often overlooked by competing VPNs.
One enjoyable part of selecting a location was that it lists servers that work better with peer-to-peer connecting and those that are optimized for video streaming. This is refreshing to see, and it means that you waste less time testing which server works best for these tasks. Indeed, it's a highlight of our review of Avast SecureLine VPN.
Speaking of video streaming, one of the major flaws we've found with Avast is that it doesn't work with Netflix. Before you get too upset about this, it's worth remembering that VPN connections with Netflix are notoriously flaky, and even the best VPN could stop working with this streaming site tomorrow. Conversely, Avast VPN for Netflix could become a thing in the future as the company expands its network of server locations.
Privacy and security should always be key concerns when evaluating a VPN. Avast excels in this field, starting with its no-logs policy. When you review the Avast VPN service, you'll see that the company won't save your personal browsing activity, meaning it can't be handed over to government agencies or third parties.
Some anonymous data is collected to improve Avast's knowledge of wider user activity and help troubleshoot problems. If this is a concern for you, then be sure to double-check the clear privacy policy before you sign up.
To minimize the threat of your browsing activity being compromised should Avast VPN lose connection, you're covered by a kill switch. This is vital information in any Avast VPN review. The kill switch automatically disconnects you from the internet if the VPN connection is lost, meaning no one can view what you are up to. It's simple to turn on and off as you please from the preferences section.
Some users choose not to have the feature turned on so as to not be disrupted when on the internet. For others, though, it's essential to have a kill switch enabled.
You'll be protected by 256-bit encryption, the industry standard for good VPNs, which shows that Avast VPN reviews all aspects of its privacy and security. Is someone trying to snoop on your activity? They won't succeed. You'll also enjoy peace of mind when you connect to unfamiliar and public WiFi networks, as Avast VPN will keep you anonymous and block any infiltration attempts.
Avast is a large internet security company, and its VPN system is just one of its services. It holds one of the largest shares in the antivirus protection market, showing that this is a firm capable of living up to its customers' needs.
We're aware that many of our readers want to see an Avast VPN torrenting review to evaluate whether it is safe to use for this purpose. Torrenting can have its risks, but Avast VPN can be trusted as a safe VPN to undertake this task. As we've mentioned, Avast lists server locations that are optimized for P2P torrenting. We find this to be a great feature to help point you in the right direction and reassure you that you're safe when torrenting.
Unfortunately, Avast doesn't provide an ad blocker as part of its offer. Although this isn't an essential feature, it's always handy to have as part of your VPN package.
Customer Service
There is a decent range of Avast VPN customer support options available for users. You'll find heaps of useful information on the support section of the website. From installation and troubleshooting technical issues to requesting a refund, in-depth instructions are available for you to read. Should this not help you with your problem, you can then contact customer support for aid.
We don't review Avast VPN too favorably when it comes to contact methods. You'll need to fill out a form in order to receive an email response, which can be a headache if you want the issue resolved promptly. Compounding this is the fact that there is no live chat or free phone support. Paid for support is available for deep technical issues, but this is very expensive.
At the end of the day, Avast SecureLine VPN is so simple to use that we very much doubt you'll have any problems with it. Still, we'd prefer to see better support options.
How Does Avast VPN Compare to Other VPN Services?
Avast VPN
$3.75-$4.60/month
Servers:
700
Aplication:
CyberGhost VPN
$2.25 - $12.99/month
Servers:
7,268
Aplication:
Servers:
764
Aplication:
Avast SecureLine VPN Review – Bottom Line
We can summarize our review by saying that while this is a genuinely good VPN, we found that it lacks features compared to some of its competitors. We'll start by saying that the price is fairly reasonable, but the minimum one-year subscription is a significant drawback.
There is a seven-day free trial and a 30-day money-back guarantee, which is enough time to decide whether or not you like the service provided. As well as this, we also praise the company for the app's quick and simple installation, easy-on-the-eye interface, and general ease of use.
Our review of Avast SecureLine VPN found that the basic security and privacy features are strong enough to be worthwhile. Unfortunately, we'd say it lacks in countries and server locations, although there are enough for the standard user. Sadly for Netflix users, Avast isn't your best option; some reviews suggest otherwise, but it didn't work when we tested it, and most users have the same experience.
At the end of the day, Avast VPN is transparent about what it does and performs all of a strong VPN's basic functions well. We'd recommend that you give its free trial a go to see how you like it.
FAQ
Yes. During our review of Avast VPN, we tested the features and ran over the fine print to show our readers that it does its job correctly as a VPN. It uses 256-bit encryption to secure your account and has a no-logs policy. It does keep some anonymous logs to improve its service, but this won't affect you negatively and is stated in Avast's transparent privacy policy. The bottom line is that Avast VPN is one you can trust.
Like all good VPNs, you can trust the Avast VPN service to review your anonymity needs and keep you safe online. It does this by connecting you to one of its remote servers where you can't be tracked. As well as keeping you anonymous online, Avast VPN also helps prevent you from being snooped on and blocks any virus attacks. Avast is famous as an antivirus company, so we trust it to know how to handle web security and privacy.
Yes. Avast SecureLine VPN reviews show that this program protects your anonymity and hides your IP address by transferring you over to one of its servers. When you're on this server, you won't be tracked as you'll be using the same IP address as everyone else on the server.
Should you always use a VPN?
Yes. In recent years, both criminals and governments have sought to gain greater control over the internet. One of the tactics they use is to find people's IP addresses and monitor what they're getting up to. By installing a good VPN, you can help ensure that your privacy is maintained when you're using the internet.
Does Avast VPN work with Netflix?
As part of our Avast VPN review, we made sure to test whether it is compatible with Netflix. Having tried several countries' servers, we found there to be no change to Netflix's program listing. Keep in mind that this could change in the future, and Avast VPN may very well work with Netflix in the near future.