Atlas VPN Review
Affordable, Fast, and Great for Streaming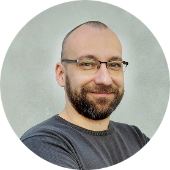 Updated: April 05,2022
DataProt is supported by its audience. When you buy through links on our site, we may earn a commission. This, however, does not influence the evaluations in our reviews.
Learn More.
Atlas VPN is a newcomer to the VPN scene, as the company was founded in 2019. This freemium VPN service became a part of the Nord Security family in 2021.
The company is based in the US and is quickly building its reputation as an affordable and feature-packed VPN. Our Atlas VPN review will cover what it offers as part of its free and paid premium programs and showcase where the product shines.
Atlas VPN
VISIT SITE
Price Range:
$2.05-$10.99/month
AVAILABLE ON:
iOS
Mac
Fire TV
Android
Windows
Android TV
KEY FEATURES:
Number of servers: 750+
Number of server countries: 37
Maximum simultaneous connections: unlimited
Split tunneling: yes
Kill switch: yes
Ad blocking: yes
Supported protocols: WireGuard, IPSec/IKEv2 (AES-256)
Streaming services supported: Netflix, Disney+, Amazon Prime Video, HBO, Hulu, Youtube
Price range: $1.99 to $10.99 per month
Best price: $1.39 per month
Pros
No-logs policy
Free version & affordable paid plans
Great for streaming services
P2P ready
Good server speeds
Cons
Narrow server network
Linux isn't supported
Atlas VPN Pricing
Since Atlas VPN has a free program, you can't make a mistake trying it out for yourself to see if it's the right fit for you. It's important to note that Atlas is one of the most affordable VPNs on the market, and with a longer-term subscription, you can save a lot of money compared to the competitors.
Free Plan
You can use Atlas VPN free version on Windows, macOS, iOS, and Android devices. There is no time limit on the free version. However, you have a limited number of servers available. If you need to change your location to US or Netherlands, free servers are located in Los Angeles, New York, and Amsterdam.
The free version of the Atlas VPN comes with unlimited data and decent server speeds. The company adheres to a zero logs policy, and this extends to the free version as well. Most free apps use ads to earn some cash from the free users on their platform, but Atlas VPN isn't one of them. While the free version isn't as feature-packed as the premium plan, it's more than enough to keep you safe online.
Premium Plan
Atlas VPN has three subscription plans:
1 Month – $10.99 per month
1 Year – $3.29 per month
3 Year – $2.05 per month.
The company offers 81% savings with the three-year commitment, thus offering one of the most competitive rates of any VPN service around. The most significant difference with premium is that you can access more than 750 servers across 37 countries instead of just three server locations in the free version. What's most exciting for users looking for a VPN service for Netflix is that Atlas VPN also has servers optimized for streaming.
With a paid plan, the program will block trackers and ads. Furthermore, Atlas will let you use the VPN on unlimited devices and protect you from data leaks.
If you are not entirely pleased with what the paid subscription provides, you have a 30-day money-back guarantee to try the VPN risk-free.
Payment Options
If you decide on subscribing, you can make the payment(s) with credit cards, Google Pay, or PayPal. Supported card providers are Visa, Mastercard, Diners Club, American Express, JCB, and Discover. Unfortunately, there is no option to pay with cryptocurrencies at the moment and retain an additional layer of anonymity.
Installation and UI
The installation process is straightforward. The Atlas VPN download page has the installation for all platforms the software is supported on. If you are looking for a mobile app, you can download it from Google Play and App Store. Unfortunately, there are currently no browser VPN extensions for Chrome, Firefox, and other popular web browsers.
The desktop application is simple to use and set up. There aren't as many options for users to tinker or set up besides choosing what protocol to enable and specifying the location that will give you your new IP address.
When you open the app, you'll land on the home page that clearly lists available servers and three dedicated SafeSwap servers. The program plainly shows whether your connection is protected as the "on/off" button is prominently featured.
The mobile application also includes tracker blocker and data breach monitor tools taken from the desktop app. However, some useful settings will need to be toggled on manually, as split tunneling and a kill switch aren't enabled by default.
Atlas VPN Features
Server Network
Atlas VPN doesn't have an extensive server network like its counterparts. It covers 37 countries and has 750 servers across the globe. This could, in theory, present a problem if some servers are overloaded by multiple users, resulting in performance issues.
However, we haven't encountered any speed throttling and bandwidth problems with Atlas VPN in our tests while streaming video content and trying out its P2P capabilities.
Server Speeds
We've done the tests from our European office, and as you can see in the image below, our baseline speed is 245 Mbps with 24.48 Mbps upload.
Atlas VPN has servers in North America, Asia, Europe, and Oceania, and we tested servers optimized for streaming and SafeSwap servers. Our results were interesting, and the VPN performed rather well overall.
Our first test was on the SafeSwap server in Amsterdam, Netherlands. As expected, since we are close to the server's location, ping isn't too bad, and our top download and upload speeds only dropped by 7% and 4%, respectively.
The Los Angeles, United States SafeSwap server didn't lose out as much as anticipated on its download speed. A drop of 20% from the baseline had us on 194.63 Mbps. Unfortunately, you can forget support for higher upload speeds, as our one plummeted to less than 10% of the original.
Using a streaming-optimized server in LA gave us much better overall performance with lower ping, and we ended up losing only around 20% on upload and 36% on download speeds.
Finally, we had to test some of the furthest servers from our location, so we took a virtual trip to Japan and Australia.
The server in Tokyo, Japan, had some of the worst performance in our testing, but it will still provide more than decent speeds for web browsing and streaming content in Full HD.
A streaming-optimized server in Sydney, Australia, one of the most remote locations from us, performed admirably.
In conclusion, we were happy with these speeds, especially considering that they still provide a smooth browsing experience while adequately performing for streamed video content. Atlas' server list could benefit from better servers in a few locations such as Japan. That said, the most popular locations and servers certainly didn't disappoint us.
SafeSwap
SafeSwap servers are the latest Atlas VPN feature that further improves user anonymity. Without switching between multiple VPN servers, your IP address automatically rotates when you connect with Safeswap.
Any outgoing traffic you have is routed through multiple IP addresses that constantly switch without disconnecting your online session. You can use this feature across all Atlas VPN-supported platforms, but there are currently only three servers that support it, located in Amsterdam, Singapore, and Los Angeles. No additional settings are required to use this feature; you just need to select one of the provided servers from the list.
Security: Protocols and Leak Protection
Atlas VPN uses WireGuard and IPSec/IKEv2 (AES-256) protocols. At any time, you can switch between these two or put the settings on "auto" and leave the choice up to Atlas VPN.
IPSec/IKEv2 is one of the widely used protocols, and it's trusted across many different VPN providers. The protocol is known as fast and stable, and it's excellent for use on mobile phones, as it seamlessly switches between different network types such as WiFi and cellular internet.
WireGuard has the advantage of being one of the newest VPN protocols, which makes it great for auditing, especially since it's lightweight compared with OpenVPN. It has only 4,000 lines of code, compared to OpenVPN's more than 70,000. The protocol is also known for quickly encrypting connections while staying fast and secure without issues.
Atlas VPN leak protection covers both IPv4 and IPv6 connections. We tested it for IP leaks, and it passed all tests. Furthermore, the VPN has its DNS, so your web queries are not logged, and complete privacy is ensured.
The company has a warrant canary disclosure on how many gag orders, subpoenas, and warrants it received from the government. This is a great move, primarily since the company is based in the US, a Five Eyes intelligence alliance member. Even better, the numbers, as of writing this review, were all at zero.
Tracker Blocker and Data Breach Monitor
Ads and trackers can be a nuisance, and that's where Atlas VPN comes in handy. Besides blocking ads, it also blocks websites and ads that it knows and recognizes as having malicious content, like malware, phishing attacks, or viruses.
Another useful option included with the VPN is the Data Breach monitor. It scans databases that have been leaked and notifies you if any breaches related to your personal information have occurred. Atlas VPN goes a step beyond by letting you know what type of data was leaked, and it may include anything from your passwords to social security numbers. The application continuously monitors for leaks and will notify you in time if they occur.
Streaming Services
Atlas VPN is an excellent choice for you if you are looking for a VPN for streaming content. Besides Netflix, more than twenty other online streaming services, including Disney+, Hulu, and HBO Max, work perfectly with Atlas VPN's streaming-optimized servers.
We've managed to access the US version of Netflix with the VPN, and since the program's free version doesn't limit your bandwidth, it's perfect for checking out risk-free how powerful this VPN is for streaming.
P2P and Torrenting
Accessing P2P networks through Atlas VPN is possible. Because of the limited number of servers and the primary focus on security and streaming optimization, there aren't any dedicated P2P servers. Even without them, you can use Atlas VPN for torrenting and P2P sharing just fine. The VPN performed well when we tested it by downloading a 1 GB file within just a few minutes.
Product Evolution
Atlas VPN is still a new product on the market. With no more than two years under its belt, it still has a long way to go in expanding its offer and providing services on more platforms. However, the fundamentals are strong, and the company is building on them meaningfully all the time. The server network keeps expanding, and
Atlas added the WireGuard protocol in November this year and SafeSwap in July, showing that the company is actively working on improving its offer.
Customer Support
Since we first wrote about Atlas VPN it has improved its customer support options. Up until recently they offered only email support to all customers. Now paying customers can get both email support and 24/7 chat support. Those on the free plan can consult the support team via email only. Luckily, response times are pretty quick.
For those who prefer to find answers for themselves, the official website has a help center covering the users' most common issues and questions.
How Does Atlas VPN Compare to Other VPN Services?
Atlas VPN
$2.05-$10.99/month
Servers:
750+
Aplication: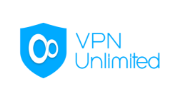 VPN Unlimited
$5/month - $159.99/lifetime
Number of servers::
500+
Aplication:
Servers:
764
Aplication:
Atlas VPN vs. ProtonVPN
Atlas VPN is often compared to other VPN services within its class, and ProtonVPN makes for a good competitor.
ProtonVPN is an established presence on the market. The company behind it is a VPN and secure email address provider (ProtonMail) based in Switzerland, and the country isn't a member of any surveillance organizations like 14-Eyes. It's better positioned than Atlas VPN to avoid potential government scrutiny.
ProtonVPN has more protocols available and has an open-sourced and independently audited code.
The price difference is not negligible, though, and having Atlas VPN on an unlimited number of devices both go in its favor. For $1.39 per month, we found it an excellent option for streamed content, while ProtonVPN, at $4 per month, is a better option per month for users who want access to advanced settings and additional layers of security.
It's also worth mentioning that, unlike Atlas VPN, ProtonVPN is available for Linux.
Atlas VPN vs. ExpressVPN
One of the most mentioned names in the VPN industry is ExpressVPN, and it always draws a lot of comparisons, especially with new contestants in the market, such as Atlas VPN.
It's hard to compare Atlas VPN with such an established name in the industry, but it's helpful to see if the product covers the basics that the top names in the industry do. In this regard, Atlas has split tunneling, kill switch, advanced encryption, WebRTC, IP leak protection, and fast server speeds.
The main difference is that ExpressVPN covers more platforms since you can use it on routers, smart TV systems, consoles, Kindle Fire, and Linux. Furthermore, ExpressVPN has extensions for Chrome, Firefox, and Edge, which are convenient if you just want to browse through a VPN.
Finally, there's the price difference. Atlas VPN has no competition in its category when it comes to affordability. ExpressVPN is for users with higher demands, so its significantly higher price reflects that.
Final Verdict
Atlas is a great choice if you want to save some money but still use a quality VPN for streaming services, P2P file sharing, and general online safety without trackers, ads, and malware. At a 86% discount, all of that will cost you just fifty bucks for a three-year plan. It's a bargain that's hard to beat, for sure.
FAQ
Atlas VPN is a reliable and fast VPN service optimized for streaming, has a free version with unlimited data and server speeds. It unlocks more than 20 streaming platforms, including Netflix. With a super-affordable three-year subscription, it's a great choice for most users.
Atlas VPN apps include a kill switch, IPv4, and IPv6 leak prevention features, meaning that your internet connection will be protected at all times, without the risk of getting exposed. It's as safe as the desktop client.
Is Atlas VPN free unlimited?
Yes, the Free Atlas VPN application has unlimited data usage.