US Search Review
If you're looking for a background checker with a free search option, US Search is worth checking out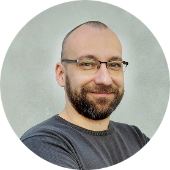 Updated: April 08,2022
DataProt is supported by its audience. When you buy through links on our site, we may earn a commission. This, however, does not influence the evaluations in our reviews.
Learn More.
Everyone wants to be knowledgeable. With knowledge, you can make informed decisions. We, humans, are social animals, so while there are different kinds of information we might need, none is as essential to our survival and well-being as information about individuals who make up our community.
Now that those communities are larger than ever, and people enter and leave them with unprecedented speed, finding out information about a person has become a science on its own, and it wouldn't be easy if it weren't for sites like US Search.
US Search
VISIT SITE
AVAILABLE ON:
iOS
Mac
Linux
Chrome
Android
Windows
KEY FEATURES:
Full Social Network Search
Criminal Search
Property Records Search
History of Locations Search
Contact Details Search
Pros
Free basic search
Easily cancel subscriptions to memberships
Sources and databases daily updated
Trial membership available
Cons
Premium reports come with extra charges
Subscription does not guarantee full add-ons
Company Overview
In this US Search review, we'll first take a look at the company's backstory. US Search was one of the very first sites to provide the service of people searches as far back as 1994. Since its formation, it has helped people find important information and run background checks on other people.
Whether you are looking for a lost family member, a childhood friend, or just want to verify your new and mysterious neighbor is not a serial killer, US Search digs into digital records and serves up all that essential information. US Search reviews search results and strives to ensure that all information it provides is accurate and reliable.
The internet is one gigantic database. Literally everyone using it has their information stored there in some form or another. This makes it possible to find out what you want about anyone. With so many services promising the best in background checks, why should the choice be on US Search instead? Why should you use US Search in your quest to find a person?
US Search Features
US Search is particularly popular among users, not just for the length of its existence but also for the variety of features it provides. Let's take a closer look at them in this US Search review.
A lot of sites promise stellar services and end up failing at them. That's why there is a lot of skepticism about these sites. The potential customers' questions are numerous: What is this service really about? How does it get its information? Am I breaking any laws by using it? What information do I get access to? There is a genuine interest in the process and not a lot of certainty around it. That's why we'll be tackling all these issues as we review US Search.
US Search is a people search engine that gives you access to:
Information on unknown numbers that call or text you
Information on people you have suspicions about
Information on business partners or dates
Location searches and property records
Information on long-lost family and friends
With US Search you can find and reconnect with Cousin Larry, check out your new tenant and see if they are who they say they are, or even look up your kid's strange new friend.
Now, let's inspect the specific features of US Search.
People Search
If you decide to use US Search for people data, you can review their information with just the push of a button. People Search is one of the many active tabs on the website, and with it, finding out about people, where they live, and how to reach them via email or telephone has never been easier. You don't even have to pay first to conduct a search: That can come later for fully detailed reports. You can perform your searches and review the free information for each hit before deciding to go for a more detailed report.
Background Checks
Sometimes, a regular search is not enough. Sure, you could have the names, the addresses, the phone numbers, or emails. But what is this person like? Where do they come from?
The US Search Background Check feature can help you dig up all that sensitive information that basic searches don't usually cover. Find out more about your person of interest when it really matters. It's certainty on a platter of gold.
Criminal Background Checks
Extra services come at extra prices, and the Background Check feature is no exception. It's pricier than the basic searches, but that's to be expected. However, user reviews show that while the searches are more detailed, they come from fewer sources.
With US Search Criminal Background Check, you can review marriage records from 11 states in the country and criminal records from 43 states. So, sometimes you may not get all the information you need. Nonetheless, it's a great feature, as it provides financial and criminal information, civil judgments, info on bankruptcies, and tax liens. To checkmate identity theft, it doesn't provide info on credit histories or similar details.
Public Records Search
With everything being digitized and hundreds of companies providing access to free public records, all the info you seek is right at your fingertips. Public records service companies link users to databases of information, but US Search goes the extra mile to compile them into a single file or report. Here's how to search public records with US Search in two easy steps:
Signing up is straightforward, and in no time, you'll have your account ready.
US Search cross-references the name inputted into the search engine with public records, property records, criminal records, address search, and other databases. When the search is done, the results are conveniently displayed to users in a single report.
There is only one drawback we've observed while conducting our test searches. It's also frequently mentioned in other US Search reviews: The platform doesn't transparently inform you on the costs of using the service, so you're pretty much going in blind when it comes to price.
Reverse Phone Lookup
You can also use US Search to find a phone number you need or find out who owns any unknown number that keeps calling you, appears on your phone bill, or your family member's log.
Navigating the Website
Every good service requires a good platform. US Search doesn't have a mobile app, and anyone intending to use the service will have to make do with the website. So we visited Ussearch.com to review its layout and check how user-friendly it is.
The website is laid out in a simple manner that's not very inspiring but is easy to use. Site speed is quite fair, and we didn't experience any lags. The search engine's layout consists of the different metrics you would need for the search.
Pricing information is a little hard to come by on the website, which can be discouraging for people who want to make inquiries before diving in.
US Search Pricing
While the US Search website isn't readily forthcoming on prices, we did manage to dig up the following fees charged for access to US Search's services. Please note that prices are subject to change and that at different times, various discounts may apply.
Single US Search report – $2.45 per report
1-State Criminal Check – $14.95 per report
US Search monthly subscription – $19.95 per month
US Search Quarterly subscription – $49.85 per quarter
US Search Background check – $39.95 per report
It is generally free to use the US Search website. However, monthly subscribers are given access to unlimited searches each month for $19.95. This payment can be made quarterly at $49.85. Single searches cost $2.45, and Background Checks cost $39.95. 1-State Criminal Check costs $14.95.
US Search is one of the best tools to use for people searches and background checks, but it's not the only one. When compared to the competition, US Search falls short in some areas and shines in others.
US Search vs. Instant Checkmate
US Search has been in business for over 25 years, and during that time, it's established a solid reputation for reliability and efficiency. Meanwhile, Instant Checkmate was set up in 2010 and offers one of the most thorough background check services on the market by aggregating data from public records. But among its hard-to-ignore downsides are the questions and warnings that pop up before a report is delivered. On the other hand, US Search has a simple design and divides the data into three distinct search categories, ensuring a straightforward process.
During our US Search review, we learned that the monthly fee for unlimited people and phone searches is $19.95. Instant Checkmate is a bit more expensive, with a monthly fee of $34.78. A phone lookup membership option costs $4.99 per month, which can be a good choice if you're only looking to check a few unknown numbers.
While US Search does not have a desktop client or a mobile app, Instant Checkmate has one for Android users but not for iOS devices.
US Search vs. PeopleFinders
PeopleFinders is another veteran among people search websites. Founded in 1998, it's affordable and holds an A+ rating at the Better Business Bureau. When it comes to pricing, it's quite similar to US Search, giving you one month of unlimited reports for $24.95. To get more detailed info like criminal records and bankruptcies, you can upgrade to Premium Membership for $29.95.
That said, you can use US Search for free to dig up the most basic information, but if you need more advanced searches, you'll have to opt in for one of the paid options. PeopleFinders has a $2.95 five-day trial you can check out before subscribing.
Finding the best search engine for background checks can be challenging if you don't know what you need. Both US Search and PeopleFinders incorporate great features and allow reverse phone lookups, criminal background checks, and public record searches, making them an excellent option for a broad range of customers.
How Does US Search Compare to Other Background Checkers?
Criminal Records:
Yes
Aplication:
Spokeo
$35.95 - $119.95/month
Criminal Records:
Yes
Aplication:
Intelius
$0.95 - $42.25/search
Criminal Records:
Yes
Aplication:
Customer Service
The US Search's support team is available via phone (888 712 0108) and email ([email protected]) from 7 a.m. to 5 p.m. PST / 10 a.m. to 8 p.m. EST, Mondays to Fridays.
Opting Out
If you don't want your info to turn up in search results at US Search, opt out by following this procedure:
Scroll down to the bottom of the homepage and click on the Do Not Sell My Personal Info link.
Search for your name and select the listing you want to remove.
Wait for a confirmation email from US Search.
Confirm the record you wish to have removed
Congratulations, your record has successfully been removed. You should, however, check from time to time, as the removal is not permanent. And it doesn't affect other similar sites.
US Search Review – Bottom Line
"Robust" is the word we'd use if we had to conclude our US Search review with just one word. The service offers compiled profiles, including social media profiles compiled from sources like LinkedIn, Friendster, Facebook, IMDb, Wikipedia, MySpace, Yahoo, YouTube, and Flickr. The financial and criminal information it provides is very reliable, although there have been complaints about its repetitiveness. Customer support services are above average with a great response rate. The website might not look amazing, but it's fully functional.
If you're looking for a site to perform background checks, US Search is a good and affordable choice.
FAQ
Is TruthFinder better than US Search?
A comparison between Ussearch.com reviews and Truthfinder reviews shows that both services suffer from public data limitation. In truth, they are very similar, but US Search is cheaper.
And even though Truthfinder has a mobile app and boasts a more modern and appealing website design, US Search operates a better customer care center and is somewhat more transparent about its offerings.
US Search is very simple to use. Since there's no mobile app currently available, you'll have to use the website, ussearch.com, for login. Once you have access to the portals, you can search for people using just their names, phone numbers, addresses, and email addresses. It's like a Google search, but for people and information related to people.
The beauty of US Search is that while its databases are public like any other service's, it compiles all the results into one large report for you to go through, with many sources contributing to your report.
Additionally, unlike other sites that put up a paywall before you can access search results, you can view partial information when trying to find people using US Search for people.
The website is the only medium of accessing US Search's services. The company prioritizes user information safety, and so all such information is confidential. Certain pages on the US Search website containing sensitive information may be protected by passwords.
All highly confidential information such as a credit or debit card number is encrypted before being transmitted, so you have nothing to worry about.
How do I opt out of US Search?
Opting out is similar to other public records sites. You need to search for your name, select the listings you wish to be deleted, and follow the prompts in your personal email inbox to delete that record from the site.
It should be noted that this isn't a permanent removal. Records are public information, and they might soon reappear on the US Search website.
To cancel a subscription to US Search, gather your relevant information, including your card details, and call customer support. Ask for a confirmation email or a slip and keep the details of the cancellation call for future references.
What is the best background check website?
There are many sites that perform background checks. However, based on this US Search review and other insights, it is clear that US Search has one of the best background check features. Not only is the service cheap, but it is also convenient.
The information provided by US Search is usually very accurate, which makes it the leading service in providing thorough checks on individuals in the United States.