TruthFinder Review
One of the few legitimate non-FCRA-approved people search sites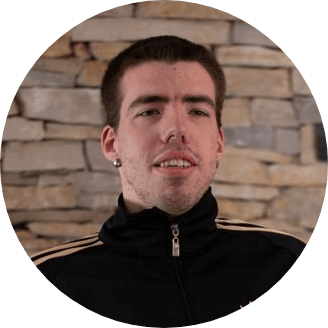 Updated: April 08,2022
DataProt is supported by its audience. When you buy through links on our site, we may earn a commission. This, however, does not influence the evaluations in our reviews.
Learn More.
Keep your friends close and your enemies closer, the old saying goes. In today's world, getting to know the people you share space with can be a tad tricky, though. It requires a lot of chit-chats, asking around, and Googling.
Should you go on that date? Should you send your kid to that sleepover? And, ultimately, what can people find out about you? Sometimes, Google doesn't hold all the answers. However, if you have a trustworthy people checker at hand, things can get much more apparent.
We did some digging and found TruthFinder. Reviews online say it is one of the most accurate background checkers available, but we decided to test it ourselves. Read on to find out what we have discovered about this people finder and whether you should trust it to do the background inspection for you.
TruthFinder
VISIT SITE
AVAILABLE ON:
iOS
Mac
Linux
Chrome
Android
Windows
Pros
Ease of use
Detailed reports
Variety of search parameters
Social media information included
Cons
Unclear pricing
Single reports unavailable
TruthFinder Pricing
If you're going through this or any TruthFinder review just to find the company's pricing plans, we're not surprised. We looked for a costs section on the official website and were very disappointed when we couldn't find the prices laid out. Apparently, we weren't the only ones annoyed. Judging by the reviews online, many people were shocked when, out of nowhere, the website prompted them to pay to see the reports – they were expecting them to be free.
So, we did what any trustworthy reviewer would – we started digging. Finally, in the site's help section, we found that the monthly subscription costs "less than $30". That, of course, is still relatively unspecific, so we had to roll up our sleeves some more.
In short, the TruthFinder costs boil down to this: To use the service, you have to sign up for a membership, which will give you an unlimited number of reports at a price of $28.05 per month, or $46.56 for two months. There is no TruthFinder trial or one-time check as such, but if you wait patiently, you might get your hands on a special deal, which occasionally pops up on the site. With it, you can get a free single report or a five-day trial for a single dollar.
Since there's no TruthFinder free trial, this one-dollar deal might seem like too good of an opportunity to miss. A word of caution – after five days, you'll automatically be updated to the $28.05 subscription without prior notification. If you aren't happy with the results or aren't interested in paying for a monthly subscription, cancel your trial even before it expires to avoid unnecessary charges.
If phone calls from unknown numbers fill you with dread, this website offers reverse phone lookups, too. This TruthFinder membership feature, which lets you know who's calling you without you having to pick up the phone and engage in a conversation, costs an additional $4.99 a month.
About TruthFinder
TurthFinder is a background-checking service from San Diego, CA. Founded in 2014, it has since provided an impressive amount of reports to an incredible number of users. The company confirmed its legitimacy by receiving an A+ rating from the Better Business Bureau.
Its user base praises TruthFinder as a tremendous help when meeting new people. According to the TruthFinder customer reviews, this website has allowed them to thoroughly check the background of new people in their lives and to find old friends with whom they lost contact over the years.
Below, we examine in detail the features that truthfinder.com offers and the benefits of using this background checker.
Ease of Use
It is pretty simple to look anyone up using TruthFinder. The search bar is pinned to the top of every page, and all you have to do is type in the parameters – name, and location. You can narrow the search further by adding the person's age, email address, phone number, or even known relatives. The TruthFinder report you get is easy to understand, with all the wanted background information neatly listed, and you can request a PDF version if you want as well.
The service also includes a mobile-based application, available for both iOS and Android, so you can perform background checks even while on the go, straight from your smartphone. The TruthFinder app comes with an easily searchable list of reports, detailed listings of people within a particular area, an app, and a simplistic user interface praised in many TruthFinder app reviews.
Features
Doing a background check can mean many things, depending on what you need to find out in particular. Let's dive into what a background search with TruthFinder entails so you'd know whether it is the right tool for you.
People Search
If you have ever tried to find someone you lost contact with years ago, you know Google can either be of great help or prove completely useless. It can come up with a thousand results, none of them matching the person you were hoping to find. Or, even worse, it locates the person but doesn't provide any way of getting in touch with them.
If that's the reason you're reading the reviews on TruthFinder, you are on the right path. This is what this people checker excels at, after all. Instead of getting information from social media and Google, it bases its search on existing public records. Just a free lookup with Truthfinder by either name, phone, or address, will already provide some basic information about the person you're looking for.
For a full background report, though, you'll have to upgrade to a membership plan. Keep in mind, Truthfinder does employ dubious tactics to get people to sign up, and the juicy information presented before upgrading might not be completely accurate or appear in the final background report.
However, if you primarily need contact information, upgrading and paying the TruthFinder fee will be worth it. You will also be able to see a person's social media accounts and whether they have a criminal history.
Dark Web Scan
Scanning the dark web is another service TruthFinder offers. If you'd like to know what the dark web is, imagine a bar where all the kingpins hang out. You can't get there easily, and there are plenty of unpleasant things to discover if you do end up in the bar – a bunch of identities being traded for cryptocurrency, for example. Unfortunately, identity thefts are nowhere near as fun as Melissa McCarthy would have us believe.
Partnering up with TransUnion, a credit-reporting agency, has allowed the TruthFinder website to offer dark web monitoring to its members. It is one of those set-it-and-forget-it tools that will notify you if your identity information appears on the Dark Web. TruthFinder monitors all the bulletin boards, forums, chat rooms, social media fees, peer-to-peer networks, and file transmissions taking place in this obscure part of the internet.
TruthFinder protects you by checking if your information has been compromised, and you can control what pieces of it the company monitors. That said, another unsettling question may come to mind: is TruthFinder reliable? After all, it has your data.
With data breaches being relatively common these days, keeping your identity intact should be something to pay attention to. Luckily, TruthFinder's security is top-notch, establishing a secure connection through 128-bit encryption. The company doesn't save any of your credit card details, either. Instead, its PCI-certified partners handle this type of information, so even if something happened to TruthFinder, your information would be kept safe.
You can rely on TruthFinder to keep an eye out for your:
Social security and passport number
Bank account and medical ID numbers
Driver's license
Phone numbers
Credit, debit, and membership cards
Social network accounts
Considering how comprehensive the TruthFunder search options are, you can rest assured that the scanner feature will catch any identity theft attempt and notify you in time for you to act before any significant damage is done.
Public Records
There is a variety of free public records related to each and every one of us – they start piling up from the very moment we are born. The term refers to all non-confidential documentation, such as birth and death certificates or certain court records.
For example, some states are required to make records of criminal offenders publicly accessible. If that's what you're searching for, TruthFinder will get the files for you in no time. The availability of this information is something all TruthFinder reviews online express admiration for.
Typically, to get access to someone's public records, you would have to pay a visit to a particular court and file an official request. Not only is this incredibly time-consuming, but there are occasionally fees involved in the process as well.
This is where data aggregation services such as TruthFinder come in very handy. With a simple click of a mouse, you can get all the needed information without having to leave the comfort of your home. Yes, there is a TruthFinder membership fee involved, but it allows unlimited searches per month.
Background Check
Regardless of whether you would like to know what kind of information about you is publicly available or you need to look someone up, background checks are what you are looking for.
Background checks may terrify some people to their core. For others, they are a way of keeping oneself safe. If you wonder what kind of information you could find in a background report, think of it as a bundle of numerous public records. If you were to get these documents one by one, you'd have to invest a lot of your time and energy. How good is TruthFinder in this regard, though? Here are some of the things it can collect for you in one place:
Full name and aliases
Photographs and social media profiles
Criminal and civil court records
Educational background, professional licenses, and employment history
Financial assets, liens, and bankruptcies
List of known associates and relatives
If you are looking to get to know someone better, this background check will provide quite a comprehensive overview. While not all of the above may appear in your search results, even pieces of such information could help determine whether you should stay in touch with someone or keep them at arm's length. According to many TruthFinder background check reviews, people successfully avoided potentially dangerous situations thanks to this people checker.
Additionally, you might want to uncover what TruthFinder has on you. This could give you an overview of what information is available to the public, and if you don't want people snooping around, you can ask TruthFinder to remove you from its database. Note, however, that this solution isn't ideal since there are other similar services, and you'd have to ask each separately to stop disclosing your data.
Reverse Phone Lookup
A reverse phone lookup is one of the features well worth a monthly subscription. If you have ever been harassed over the phone or had an unknown number calling you repeatedly, you know how nerve-racking that can be. If we're being honest, even a missed phone call from an unknown number can be unnerving.
With its reverse phone lookup, TruthFinder lets you identify a number's owner. Simply type in the digits and run a quick TruthFinder search. Apart from revealing the name of the caller, the checker can combine its other services to help you fill in all the blanks and create a complete picture of the person calling you. When possible, the search results will also include the caller's photographs, as well as the names of previous owners of that phone number.
TruthFinder promotes this feature as an excellent solution not only for identifying a harasser but for verifying an online seller's identity as well.
Transparency
Although the TruthFinder website is somewhat inexplicit when it comes to pricing, the company is very transparent about the data they provide. If you want to know more about the type of information the reports consist of, you can also visit the site's blog, Infomania. There, you'll find out in detail how the service operates and what you can use it for – legally.
The main thing to keep in mind is that TruthFinder is not a consumer reporting agency as defined by the Fair Credit Reporting Act, meaning the legal use of data provided by this service is limited. For instance, you cannot use it for credit screening or checking potential or existing tenants and employees.
So, is TruthFinder legit? It certainly is, but the use of the data you get through this service is restricted. While you can freely use it to form an opinion of your next-door neighbor's trustworthiness or that uncle you haven't seen since you were five, you should most definitely check alternative sources of information in other situations. For instance, using TruthFinder for credit screening or checking potential or existing tenants and employees is strictly prohibited.
Although you'll surely find multiple TruthFinder reviews from users stating this people checker is perfect for screening job applicants, you should never use it for such purposes. You'd be wise to inform yourself about the proper use of information gained through these reports to ensure you're not breaking any laws.
Customer Support
TruthFinder customer service is available to its clients from Monday to Friday, between 10 a.m. and 10 p.m. EST, but these times can vary on holidays. You can contact the support agents via phone or send them an email. We've got in touch with them for some clarifications we needed for this TruthFinder review. They were more than happy to help and provided all the required information in no time.
You can also take advantage of the website's very detailed Frequently Asked Questions page if you are looking for a quick, DIY solution.
Customer Reviews
We've checked consumer review websites to see what the users had to say about this tool. TruthFinder got a 4.2 rating on Trustpilot, while the TruthFinder app holds a score of 4.6 on Google Play.
The satisfied customers are delighted with the reports' accuracy and deem TruthFinder an excellent first step toward a thorough background search. Plenty of reviewers thanked this people finder for helping them reconnect with long-lost friends and relatives.
The negative Truthfinder ratings we've found primarily concerned two things. First, since the pricing system isn't clearly defined on the website, people were unpleasantly surprised by the payment requirement that would pop up as soon as the time-consuming report generation process was done. Not being told up front that after waiting for 10 minutes or so you won't get your report unless you pay for it is rather cumbersome. Besides, the system doesn't provide enough information for free to allow you to judge whether it's worth the investment or not.
Another repeatedly reported issue is the difficulty of closing the account, i.e., canceling the membership with TruthFinder. It seems that to cancel TruthFinder, you have to endure a bit of an ordeal with its customer support team, and there are several reviews that warn users they will be automatically charged the subscription price each month even if they don't use the service.
How Does TruthFinder Compare to Other Background Checkers?
Criminal Records:
Yes
Aplication:
Instant Checkmate
$1.00 - $83.47/month
Criminal Records:
Yes
Aplication:
Spokeo
$35.95 - $119.95/month
Criminal Records:
Yes
Aplication:
If you need a reliable and accurate background checker, TruthFinder is a solid choice. But, is it the absolute best? Let's compare it to some other people-search services on the market.
BeenVerified vs. TruthFinder
An apple-to-apple comparison of BeenVerified and TruthFinder doesn't yield many notable differences. Both offer surprisingly detailed and accurate reports for "less than $30," and both have five-day trials that cost $1.
However, BeenVerified offers a three-month subscription for $17.48 a month. It provides an extensive set of results for relatives and connected people and offers a unique "court runner" service; basically, the company sends someone to retrieve the documents you can't get online from courthouses. TruthFinder, on the other hand, offers the phone lookup option BeenVerified lacks.
Spokeo vs. TruthFinder
Spokeo provides a much quicker service with its search procedure that doesn't require you to answer any questions upfront. When compared to TruthFinder's detailed questionnaires you need to fill out and the 10 minutes you have to wait on average for it to compile a report, Spokeo is certainly a better choice for those pressed for time. Furthermore, Spokeo offers single reports for $0.95.
TruthFinder Review – Bottom Line
All things considered, TruthFinder is an excellent way to either track someone down or check what information others might have on you, as the reports' details can be incredibly accurate.
However, as stated on the TruthFinder website, you should always double-check the information you are presented with and not rely solely on this service to arrive at a conclusion. It is not the report to fall back on when hiring or making other business-related decisions, and it's certainly not the ideal judge of character. In other words, you should take every search result with a grain of salt. With that in mind, it is safe to say that TruthFinder will surely come up with something you could use in instances where Google fails to deliver results.
To sum up this review, TruthFinder is a great starting point for background research, and it establishes what kind of information is available about you out there as well.
FAQ
Is using TruthFinder illegal?
Checking out public records of your friends, dates, landlords, or coworkers is entirely legal in itself. However, it would be best if you didn't use it to perform background checks for the purposes of hiring or when deciding whether a person is eligible for loans, education, housing, and similar. It is also illegal to deny anyone these opportunities based on the TruthFinder report results.
TruthFinder's privacy policy clearly outlines what the service is and isn't suitable for, so make sure you read it beforehand.
Is there a fee for using TruthFinder?
Yes, TruthFinder charges a monthly fee for its standard services, accompanied by an additional fee per PDF report and phone number check. Currently, there is no TruthFinder free trial.
What is better than TruthFinder?
TruthFinder has plenty of competition in the sphere of people checkers, among which Instant Checkmate, PeopleFinders, US Search, and Intelius, to name a few. Whether one of these is better than TruthFinder is entirely up to you to decide, as it all depends on why you need to perform a background check in the first place. The TruthFinder website is equipped with some of the tools the competition doesn't house, but it also lacks in other areas.
How do I remove my information from TruthFinder?
If you'd like to remove information from TruthFinder, all you need to do is submit a request. It will take TruthFinder up to 48 hours to remove your information from its database.
Keep in mind that this will not clear your public record information, meaning people will still be able to look you up using other services.
Is TruthFinder hard to cancel?
There are plenty of online TruthFinder reviews from users claiming they have been having trouble canceling their accounts. Others, however, say that the customer support helped them cancel the membership in no time.
Can someone see if you look them up on TruthFinder?
No, looking people up is entirely anonymous, and you can rest assured that TruthFinder won't notify them.