Qustodio Review
Expensive but powerful multi-platform parental control software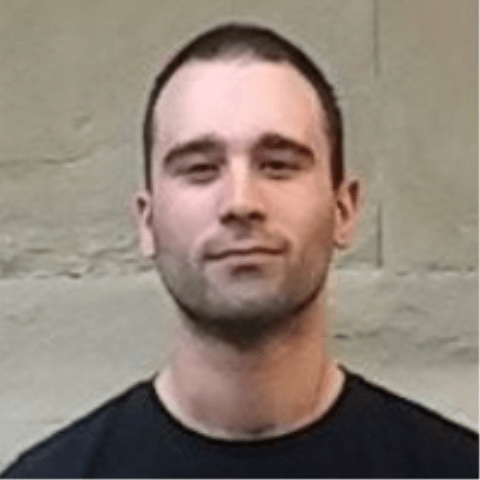 Updated: April 06,2022
DataProt is supported by its audience. When you buy through links on our site, we may earn a commission. This, however, does not influence the evaluations in our reviews.
Learn More.
Advancements in technology have made almost everything readily available to us via the internet. These days, children and young adults spend so much of their time online that they're exposed to a wide array of content, both good and bad. Hence the need for parental monitoring and internet control.
Thanks to computer monitoring software for parents like Qustodio, you can now check the time and content your children consume online to ensure their safety.
In this Qustodio Review, you'll see why parental monitoring software is important and how you can use the Qustodio app to monitor your kids' phones and ensure they stay safe online.
Qustodio
VISIT SITE
Price:
$54.95 - $137.95/year
AVAILABLE ON:
iOS
Mac
Android
Windows
Pros
User-friendly interface
App blocking
Social monitoring
Time management
Free version
Cons
Takes up a lot of RAM
Limited features on iOS
Glitches in monitoring activities from a different time zone
What is Qustodio?
Many people consider Qustodio the best parental control software for enabling you to keep track of your children's online activities.
Founded in 2012 by longtime friends and cybersecurity experts Eduardo Cruz, Josep Gaspar, and Josh Gabel, Qustodio is a child monitoring app that helps you to block certain apps and websites on your child's phone and limit the time they spend online to ensure their online safety. It's also used in schools to ensure that students only log on to school-approved apps and websites.
Qustodio is easily accessible on mobile and desktop devices that run on Android, iOS, Chrome OS, Kindle, macOS, and Windows. The app has several features that have ranked it highly among the best parental control apps.
Ease of Use
Here we look at how user-friendly Qustodio is, the platforms it supports, and how to completely set up your account.
User Interface
Qustodio has a user-friendly and straightforward website that's easy to navigate. It features Family, Schools, and Business packages. We'll provide in-depth information about each of these areas later in our review.
A lot of people have sung the praises of the Qustodio app for its seamless design. This is evident in the many Qustodio reviews written by satisfied users, many of whom have had a better experience using Qustodio than other parental control apps.
From the welcoming color combination to the simple layout of the app, it's safe to say that the company's designers have worked hard to provide users with a hassle-free experience. The best part is that you don't need to be tech-savvy to understand or operate the app, which is a huge plus for a lot of users.
Installation and Setup
No Qustodio review is worth reading if it doesn't tell you how to install and set up the app on your preferred device. We've been through the whole process to give you our first-hand experience.
Setting up an account on Qustodio is as easy as it gets. First, you log on to www.qustodio.com and sign up to create your account. You can either create a Qustodio Family, School, or Business account, depending on your preference. After signing up, you can download the app to your device or child's device, or you can set it up via the web portal.
Upon installation, you'll get a Qustodio trial of the premium plan for three days if you're a new subscriber. Importantly, this doesn't require you to input your payment details. If you're installing the app to your child's device, Qustodio offers a silent install option that makes the app invisible to your child.
After that, you can create a profile for your child by entering their name, gender, and age. If you have more than one child, you can repeat this process for each one of them. After you've signed up and installed the app, a setup wizard will guide you through the complete setup process to fully activate the parental control app.
Qustodio Android Review
The parental control app for Android is available on Google Play and is compatible with all Android smartphones and tablets that use Android 5.0 or better.
The parental control feature for Android devices is currently the most flexible on the market, as it offers more features and options than other companies' mobile versions. The abundant features present in the Android app include:
Advanced Facebook monitoring
Smart web filters
Protection across multiple devices
Blocking of games and apps
Time control by device
Location tracking
Panic button alerts
Calls and SMS monitoring
Call blocking
Extended reporting
Priority support
The panic button and monitoring of calls and SMS are unique to the Android app. It's important to grant the app all permissions so you can access the complete suite of features.
Qustodio iPhone Review
For the parental control app for iPhone and other iOS devices, you need to install a mobile device management (MDM) app and set up a profile before you can successfully configure the Qustodio app.
The iOS version is not quite as versatile as the Android version, but it also has several great features, including:
Advanced Facebook monitoring
Smart web filters
Multiple devices
Blocking of games and apps
Time control by device
Location tracking
Extended reporting
Priority support
Unfortunately, the iOS version doesn't have the panic button and call/SMS-monitoring feature.
Qustodio Windows Review
Now it's time to review Qustodio for Windows.
The parental monitoring software can be installed directly on your Window PC or any other Windows device. The process for installation and setup is basically the same as that of mobile devices.
The desktop version of this internet monitoring software features a well-organized interface that's easy to navigate. At a glance, you'll find the "Summary," "Activity timeline," and "Rules" tabs, which summarize your child's online activity across various platforms and give you the chance to change restrictions or add new ones.
The features of the Windows version include:
Advanced Facebook monitoring
Smart web filters
Multiple devices
Blocking of games and apps
Time control by device
Extended reporting
Priority support
Qustodio Mac Review
Qustodio also supports all Mac laptops and devices. The features of Qustodio on macOS include:
Advanced Facebook monitoring
Smart web filters
Multiple devices
Blocking of games and apps
Time control by device
Extended reporting
Priority support
The features of Qustodio on Kindle are the same as those on Mac. Qustodio software for Chrome OS also has most of the same features, except that it lacks the multiple devices and advanced Facebook monitoring features.
Features: What Does This Parental Control Software Offer?
If you read through the many reviews of Qustodio online, there's one common feature: they all praise the child monitoring software for its outstanding features. Qustodio has a lot to offer with its unique features, and this makes child cell phone monitoring easy and effective.
Web Content Filter
The ability to sort helpful websites from bad ones is something every parent will always be grateful for, because this ensures that their child does not get exposed to inappropriate content online.
Qustodio has arguably the best internet filtering software, which automatically blocks certain categories of websites by default.
Qustodio arranges websites into 29 categories, 10 of which are blocked by default as it deems them inappropriate. These 10 categories are violence, drugs, profanity, tobacco, gambling, loopholes, pornography, weapons, alcohol, and mature content. You also have the option to allow, block, or monitor these categories and get notified when your child visits a website deemed inappropriate.
The other 19 categories are open for parents to decide whether or not they're appropriate. They can allow or block these categories, or they can receive alerts when their children visit such sites. The "Alert me" feature notifies you when your child visits questionable websites and gives you an option to allow those sites or block them.
Further review on Qustodio's internet filter software shows that you can make exceptions for certain websites in a restricted category or appropriate websites you may have blocked. The "Website Exceptions" feature allows you to input these websites individually, with the options to allow, alert, block, or ignore.
Qustodio also has a safe search feature that can be toggled on to activate search engines such as Google, Bing, and YouTube. This can restrict or hide certain content based on what the search engine deems inappropriate.
Time Usage Limit
Qustodio has a screen time parental control feature that allows you to limit your child's screen time, as mentioned in various Qustodio app reviews online. This feature consists of two sections – "Daily Time Limits" and "Restricted Times" – which are found under the "Rules" section of the app.
Based on your child's online activities, you get to see the apps or websites they spend the most time on. You can adjust this where necessary by either setting daily time limits for each app or the device in general. Alternatively, you can decide the time of the day you want your child to use the device.
When your child reaches the limit for the day, one of three things will happen based on the rules you set. The options are "Lock Navigation," "Lock Device," or "Alert me."
While researching our Qustodio review, we noticed that the "Lock Navigation'" option does different things across different platforms. On Android, it blocks all apps excluding the home screen, incoming calls, and recent app list.
On iOS, it limits the use of certain browsers like Safari and Chrome, while on Mac and Windows it deactivates internet access of all browsers while allowing other apps to function.
The "Lock Device" option on Android locks everything, excluding the panic button. On iOS, this locks the browsers and apps with a 4+ age rating. On Mac and Windows, this entirely locks the device.
The "Alert me" option notifies you when your child has reached their daily limit.
Location Tracking
With such an amazing feature, Qustodio keeps proving itself to be the best parental control app of our time. Not only does it ensure your child's online safety, but it also allows you to keep tabs on their location with this amazing feature.
The app shows you the last known location of your child. It also offers a geofencing feature called "My Places" that alerts you whenever your child crosses a virtual boundary based on your settings.
App Blocking
Here you have the option of blocking certain apps completely, setting daily usage limits for day(s) of the week, or allowing them to run freely without restrictions. This is useful for parents who don't want to restrict all apps on the device, but want to target the most addictive ones. Sadly, this feature isn't available on the Qustodio free version.
Facebook and YouTube Monitoring
Another cool feature of the Qustodio app is the "Social Monitoring" feature, which allows you to check your child's activities on social media platforms such as Facebook and YouTube.
For Facebook, you can see when your child posts on their wall and comments on a post, and you can also see who they're chatting with. However, you can't see the content of the messages. For YouTube, you can see the videos they watch and the things they search for.
This helps you keep track of their activities online, although it would have been nicer if the Social Monitoring feature covered more social media apps, as opposed to just these two.
Qustodio Cost and Pricing
Downloading and setting up the Qustodio app is absolutely free. On top of that, Qustodio has a free version that allows you to install the app on only one device and gives you access to certain features such as web filtering, time restrictions, and daily time limits.
For you to access and enjoy the complete features of the app, you'll need to upgrade to the paid premium version. The price of the premium version varies depending on the size of your family and the number of devices you'd like to monitor. As you'd expect, the Premium version offers all the features of the free version, plus much more.
For $4.58/month you'll get protection for up to five devices, while $8.08/month will protect 10 devices and $11.50 nets you 15 devices.
Qustodio Free vs Premium
Here you'll see a detailed comparison of the free and premium versions to help you decide whether you need to opt for a paid plan.
| | | |
| --- | --- | --- |
| | Free | Premium |
| Web monitoring | ✓ | ✓ |
| Web filtering and safe search | ✓ | ✓ |
| Social monitoring | ✓ | ✓ |
| Online dashboard for monitoring child activity | ✓ | ✓ |
| Time usage limit | ✓ | ✓ |
| Monitoring multiple devices | X | ✓ |
| Games and app blocking | X | ✓ |
| Panic button | X | ✓ |
| Location tracking | X | ✓ |
| Calls and SMS monitoring | X | ✓ |
| Advanced Facebook monitoring | X | ✓ |
| 30 days detailed report on child activity | X | ✓ |
Qustodio for Business Review
One of the perks of the Qustodio app is the fact the features are not just limited to parental control and monitoring, but can also increase productivity in a work environment.
As the owner of a company or business, it helps you keep track of the activities of your staff online to optimize resources and eradicate time-wasting. The features of the software, which can be installed on both mobile devices and desktops, make it easy for you to see the online activity of your staff, protect them from harmful websites, and minimize risk exposure while increasing their productivity.
Qustodio for Schools Review
Earlier in our review of Qustodio, we mentioned that the software can also be used in schools to monitor the activities of students.
The app gives an insight into how students operate school devices and what they use them for, to ensure digital safety in an educational environment.
Customer Support
Apart from the extensive FAQs, detailed blog posts, and an email address, Qustodio doesn't have other means for customers to reach out to them. This has led to many complaints by users, resulting in low ratings on some websites. We'd expect a company of this quality to offer live chat or phone support at the very least.
How Does Qustodio Compare to Other Parental Controls?
Qustodio
$54.95 - $137.95/year
Location Tracking:
Yes
Aplication:
Net Nanny
$39.99 - $89.99/year
Location Tracking:
Yes
Aplication:
Qustodio Review Conclusion: Is It Worth It?
Regarding its features and user experience, Qustodio has undoubtedly earned its title as the best parental control software on the market.
Our review has tried to provide you with a thorough breakdown of what Qustodio offers, but the ultimate decision about whether it's worth the money for you depends solely on your needs, budget, and what you expect from monitoring software.
FAQ
After writing our review of Qustodio, we can assure you that the app will get the job done. If the price isn't too high and you can live with slow customer support, then the software has a lot to offer you in ensuring that your child stays safe online.
Can my child delete Qustodio?
Uninstalling Qustodio from your device(s) requires you to input your username and password. Unless your child has these details, they won't be able to delete the app from their device successfully.
What is better than Qustodio?
There is no doubt that there are other competitive child phone monitoring software and apps aside from Qustodio. This Qustodio review would be incomplete without comparing Qustodio with other alternatives, so we've made the carousel above.
The best parental control software for you and your family depends largely on what you hope to get from using the app, your budget, and the features that best fit your needs as a family.
Can Qustodio see private browsing?
Yes, it can see private browsing on Android devices with operating systems of 6.0 and above. Private or incognito browsing is designed to enable you to browse certain websites without them showing up on your browser or search history.
However, being one of the best internet filter options, the Qustodio app can still detect and report these pages and websites visited while in incognito mode. For Android 5 devices and below, Qustodio has designed a feature to enable the detection of pages visited in incognito mode. This feature can be found in the settings of the Android app.
The feature is still experimental and is currently only available on Android devices and is compatible with Google Chrome and Android stock browsers.
Does Qustodio slow down computer?
As mentioned earlier in this Qustodio review, Qustodio takes up a lot of RAM storage. This slows down certain processes of your computer, especially if you're already short on RAM. This is one of the major cons of the parental control app on mobile devices and computers. However, if your computer has plenty of RAM, this shouldn't be a problem.