LifeLock Review
Excellent ID theft protection with lacklustre iOS and MacOS support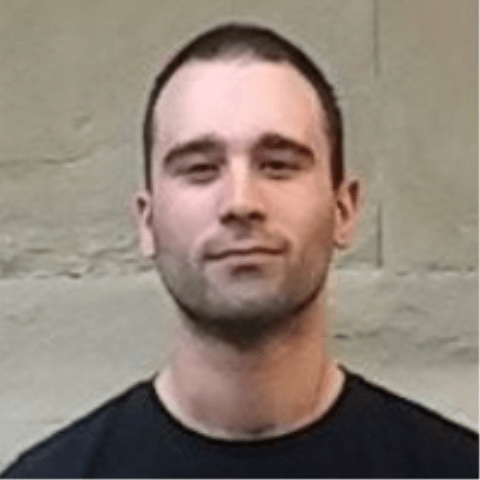 Updated: March 25,2022
DataProt is supported by its audience. When you buy through links on our site, we may earn a commission. This, however, does not influence the evaluations in our reviews.
Learn More.
Identity theft occurs when a person's legal identity – their name, Social Security number, credit card number, or any other identifying information – is stolen by another individual and used to commit fraud or any other crime. Victims face serious losses, which can be difficult to recover from.
Prevention is better than cure, so in our LifeLock reviews, we'll take a look at one of the most popular tools against identity theft and see how it fares in keeping your identity protected.
LifeLock
VISIT SITE
PRICE RANGE:
$8.99-$34.99/month
AVAILABLE ON:
iOS
Mac
Android
Windows
KEY FEATURES:
Fraud alerts: Yes
Identity theft insurance: Yes
Credit score tracking: Yes
Transaction monitoring: Yes
Public records monitoring: Yes
Address change monitoring: Yes
Dark web monitoring: Yes
Social media account monitoring: Yes
Credit score reporting: Yes
Pros
Simple user dashboard
All plans come with a VPN
Suitable for Windows, macOS, iOS, and Android
Protects against viruses
Cons
Limited protection on iOS
Parental control and backup features not available on macOS
Keeping the bad guys away from your identity is akin to keeping ants off of exposed sugar. Think of identity protection like protecting your home against burglars. While you may even have the best tech in home security, there is a chance you'll still get burgled, so you get an insurance policy. As you'll see from our LifeLock review, that's exactly what LifeLock offers – security and insurance.
In most industries, brand names carry a lot of weight. Perhaps this is because the businesses behind the names have dedicated years to ensuring outstanding service. This is precisely the case with LifeLock, and the two brands behind it are Norton and Symantec.
While Symantec is now known as Norton LifeLock since the former company bought it over, the reputation behind the two companies still stands: From the very start, you get the sense that LifeLock is a product you can trust. But you shouldn't rely solely on reputations. Instead, read our LifeLock review to find out whether the product really lives up to these high expectations.
What Is LifeLock?
LifeLock is an identity theft protection service provided by LifeLock Inc., an American identity theft protection company that operates out of Tempe, Arizona. LifeLock monitors for identity theft, the unauthorized use of personal information, and credit score changes. Well-known computer security company Symantec acquired the primary company in 2017. In 2019, Broadcom bought the enterprise, and the LifeLock product was merged with the Norton 360 security suite. Subsequently, it became known as Norton LifeLock. It holds the reputation of one of the most trusted.
In this review, we'll consider the features and benefits of LifeLock, its price plans, the registration process, the quality of its customer service, its customer ratings, and compare it to other similar services.
How Does LifeLock Work?
Combining protection for prevention and insurance for remedial purposes is how LifeLock provides a well-rounded service to its users. The process is simple: LifeLock monitors any activity involving your identity, including your credit, bank accounts, and public records. If your name or information appears where it shouldn't, you'll get instantly notified, as LifeLock reports any discrepancies. If the deed has already been done, LifeLock helps cover financial losses and fix the damage.
LifeLock ID Theft Protection Pricing
Too much of a good thing can turn out to be bad, for example, when you have a variety of plans to choose from – but in confusing detail because of the features' similarities. You won't have to worry about that with LifeLock, as you only have to choose from three straightforward plans.
LifeLock Standard costs $8.99 per month and offers up to $25,000 stolen funds reimbursement, credit monitoring with a credit bureau, and identity and Social Security number alerts. Note, however, that LifeLock reviews its price after the first year, and the subscription plan runs at $11.99 per month subsequently.
Other benefits of the LifeLock Standard plan include compensations in the event of loss or theft. These insurance policies offer personal expense compensation of up to $25,000 and coverage for lawyers and experts of up to $1 million.
Subscribers also get access to US-based identity restoration specialists, a customer support service that operates 24 hours a day, seven days a week, identity and Social Security number alerts, protection locks in the event their wallets get stolen, confirmed verification when their US Postal Service address changes, dark web monitoring, a privacy monitor, ID verification monitoring, and data breach notifications.
The second of the LifeLock membership plans is LifeLock Advantage. This plan currently costs $17.99/ month ($22.99 after the first year) and offers up to $100,000 stolen funds reimbursement, bank and credit card activity alerts, and alerts on all crimes in your name.
Also on the plate is up to $100,000 personal expense compensation, up to $1 million coverage for lawyers and experts, a dedicated US-based restoration team, SSN and credit alerts, stolen wallet protection, USPS address change verification, dark web monitoring, privacy monitoring, an annual credit report and score, data breach notifications, bank and credit card activity alerts, alerts on crimes committed in your name, as well as fictitious identity monitoring.
LifeLock Ultimate Plus, the third tier of subscription plans, offers both the features of LifeLock Standard, LifeLock Advantage, and then some more. It currently costs $23.99/ month ($34.99 after the first year).
It's the most comprehensive plan from LifeLock, offering annual credit reports from three bureaus, lost wallet protection, up to $1 million stolen funds reimbursement, up to $1 million personal expense compensation and coverage for lawyers and experts. It also offers checking and savings account application alerts, 401(k) and investment account activity alerts, bank account takeover alerts, file-sharing network searches, and sex offender registry reports.
By looking at LifeLock prices, we've come to the conclusion they are among the fairest for identity protection services.
Plus, you'll find the cost worth it if:
You don't want to freeze your credit in the event of theft
You need capable assistance resolving identity theft issues, or you have security worries
You seek other protection features, such as VPNs or password managers
You have a lot of financial resources but not enough time to personally watch out for any signs of theft.
LifeLock has indeed been considered somewhat pricey. Nonetheless, the advantages of using the service show that LifeLock is worth it.
User Experience
Website
A not-so-well-known fact about identity theft protection tools is that you should use a VPN whenever accessing one. Luckily, since LifeLock is a part of Norton now, you can include the Norton Secure VPN with your plan and increase protection. It's not a common feature among identity theft protection apps, so on this note, LifeLock ranks high above others.
LifeLock's website ticks all the UX boxes. When you visit lifelock.com to review the service, you'll instantly notice how well-organized everything is.
Each labeled panel drops down to give site visitors a comprehensive breakdown of information. There's an info page on what identity theft is, how LifeLock works, the pricing plans, and even ID theft advice. There's also a hyperlink to a member support page. In a nutshell, LifeLock really does cover its bases, already offering value before you even subscribe to any of its plans. You get the sense you are in good hands, and your identity theft issues can finally be handled with professionalism.
Mobile App
LifeLock with Norton provides a mobile app for subscribers to its plans. The app is free and available for download on Android and iOS devices through Google Play and the App Store. The app lets users receive notifications and alerts directly to their mobile devices. Users can also respond to the alerts immediately.
Identity protection agents from LifeLock are on hand to help in the event of any suspicious activity. Users can utilize the in-app messaging service to get in touch with Member Services. They can also access their credit score through the app, although this doesn't cover credit reports.
As previously mentioned in our and other reviews of LifeLock, the best thing to do when using an identity protection service is to operate with a VPN. The mobile app doesn't encrypt messages or mobile alerts. Therefore, it's recommended that users safeguard their devices against unauthorized access.
Setup and Registration
How do you set up a LifeLock account? First of all, you must be 18 years of age and a US resident. Adults can register for children. You need to answer a few questions, after which you provide the following:
Your first and last name
Email address
Physical address
Date of birth
Social Security number
Phone number
Credit card
Valid driver's license
Norton 360 With LifeLock
This security suite combines cross-platform device protection with protection and recovery from identity theft. In addition to the VPN tool, there is also the hosted online backup feature. The Norton 360 antivirus package keeps your devices free and safe from any malware or ransomware and provides anti-phishing protection.
Norton 360 is accompanied by a two-way firewall that not only ensures malicious software doesn't come in but also makes sure that applications and software on your devices are not misusing your internet connection. A dedicated spam filter ensures nothing sneaks in unnoticed, and other additional features include a password manager, a privacy monitor, and dark web monitoring. Norton 360 with LifeLock Standard, Deluxe, Select, Advantage, and Ultimate Plus are the price plans available for subscription.
LifeLock vs. the Competition
| | | | | |
| --- | --- | --- | --- | --- |
| # | Features | LifeLock | IdentityForce | Identity Guard |
| 1 | Plans | $8.99 to $34.99 per month for individuals | $17.95 to $23.95 per month for individuals | $7.50 to $25.00 per month for individuals |
| 2 | Identity theft insurance | Up to $1 million | Up to $1 million | Up to $1 million |
| 3 | Credit monitoring | All plans come with monitoring from at least one bureau | Only with UltraSecure+ Credit plan | Only with Total and Ultra plans |
LifeLock Ratings
LifeLock has a Better Business Bureau rating of A+. While it's not accredited on the BBB, the A+ rating is an indicator of overall good performance. On ConsumerAffairs, a review aggregator site for consumer products and services, LifeLock holds an overall rating of 2.5 based on 130 consumer reviews in the last year. PCMag rates the product 4.5/5, and Security.org gives a 9.5/10 rating.
Customer Support
One of the reasons customers rate LifeLock so highly is the quality of its customer service.
You can reach LifeLock in two ways. The first channel is a dedicated phone line available 24/7. The number is 1-800-LifeLock (1-800-4543-3562). Otherwise, you can access the LifeLock Member Portal. It provides users with self-service options. LifeLock also runs a Restoration Department to help with identity theft damages.
How Does LifeLock Compare to Other ID Theft Protection Apps?
LifeLock
$8.99-$34.99/month
FRAUD ALERTS:
Yes
Aplication:
ID Watchdog
$14.95 - $34.95/month
FRAUD ALERTS:
Yes
Aplication:
If you're asking yourself: "What is LifeLock's advantage over other products?" you'll know the answer soon. We chose two other services – Identity Guard and IdentityForce – to compare it to, and here's what we found:
LifeLock vs. Identity Guard
Both providers offer excellent identity theft protection services. Their packages include versatile features, like credit monitoring and insurance reimbursement. In case your identity is stolen, and you become a victim of fraud, both LifeLock and Identity Guard can both cover up to $1 million of your lost assets, depending on the plan you opt for.
However, Identity Guard is the better option if you want to protect your whole family from identity theft and secure each member's safety for an affordable price. The company also offers social media monitoring and alerts you if any of your accounts are in danger.
On the other hand, LifeLock beats Identity Guard on the customer support front. Unlike LifeLock, Identity Guard doesn't offer 24/7 customer support.
IdentityForce vs. LifeLock
When it comes to preventive services, both IdentityForce and LifeLock are praised by millions of clients worldwide, especially in terms of insurance reimbursement.
Long story short, you won't regret choosing either of these two providers. If you're having trouble making up your mind, the price can be an excellent deciding factor: Depending on the plan, LifeLock can be the cheaper option, at least during the first year. After that, its prices increase. IdentityForce has a stable pricing system and offers great discounts for couples and families, so if you want to add other family members to the plan, this provider is the better choice.
Another thing that can help you opt for one or the other is credit monitoring. In our LifeLock Ultimate review, we mentioned that the company monitors your transactions and your credit score. However, it doesn't do that for all transactions you make, nor at all businesses. Although this might not be a problem for every customer, LifeLock provides Vantage credit scores. On the other hand, IdentityForce's monitoring shows your FICO score, which is necessary to apply for many financial products.
LifeLock Review – Bottom Line
You have to appreciate LifeLock's fair warning about no one being able to prevent identity theft completely. However, judging by our review, LifeLock does its best in ensuring comprehensive protection, and for that, it gets top ratings. We also appreciate the functionality of the website and mobile app, and the possibility of getting the Norton Secure VPN with your plan.
Although the general impression is favorable, we weren't 100% pleased though. The fees for specific plans seemed a bit excessive, especially considering that the "great deal" only lasts for the first year. Despite these drawbacks, LifeLock has proved to be a service worthy of commendation, and we give it a thumbs-up.
FAQ
Is LifeLock really worth it?
From our LifeLock reviews, we concluded that LifeLock is worth the costs, despite being a little pricey. Its strengths lie in its connection with Norton, so you get online security alongside protection against identity theft.
Which LifeLock plan is best?
When considering what plan to subscribe to with LifeLock, the best determiner is the needs you are looking to satisfy. A good assessment of your financial capabilities is the next best step. These two primary factors should help in narrowing your choice. That said, if a comprehensive plan is what you are looking for, LifeLock Ultimate Plan is, in our opinion, the best LifeLock plan.
What identity theft protection is best?
With many tools centered on protecting users against identity theft, it can be challenging to pick the best one, considering they all offer various benefits. However, LifeLock provides the best identity theft protection overall.
Is Norton LifeLock any good?
Yes. Norton with LifeLock is one of the best identity theft protection resources on the internet. Its flexible plans meet various users' needs, so whether you're just seeking a little help with your identity information management or need a hands-on approach, LifeLock reviews all the specifics to offer optimum protection.