iSunshare iPhone Passcode Genius Review
Regain access to your iPhone at the push of a button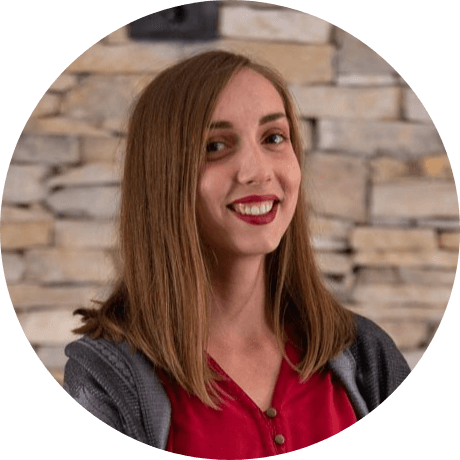 Updated: November 07,2022
DataProt is supported by its audience. When you buy through links on our site, we may earn a commission. This, however, does not influence the evaluations in our reviews.
Learn More.
If you're like most iPhone users, you have a lot of sensitive information on your device. That's why it's so important to have a strong passcode that protects your data. But passwords are easy to forget, and failing to enter the correct passcode can easily get you locked out of your phone.
One of the more effective ways to deal with these inconveniences is through third-party apps that are designed to help you bypass the lock screen. In our iSunshare iPhone Passcode Genius review, we'll evaluate the efficiency of this particular app and test whether it can help you regain access to a locked iPhone protected with a passcode.
iSunshare iPhone Passcode Genius
GET SOFTWARE
iSunshare iPhone Passcode Genius
AVAILABLE ON:
Windows
KEY FEATURES:
Available on: Windows
Number of devices: Unlimited
Free trial: Yes
Customer support: Email
License: Lifetime
Removes: Lock screen passcode, Apple ID, Screen Time passcode
Pros
Easy to install and use
Low hardware requirements
Compatible with all iPhones
Lifetime license
Affordable
Cons
Only works on Windows
Not the fastest app around
What Is iSunshare iPhone Passcode Genius?
The Passcode Genius is a piece of software designed to help users unlock their iPhones if they forget their password or get locked out of the device due to too many wrong tires. The app helps to reset the locked iPhone to factory settings so that all locks on the iPhone will be removed.
The app is available for both 32-bit and 64-bit Windows, and it's not very hardware intensive. Your PC just needs to have Windows 7 or a newer OS and at least 10 MB of free space for the installation. Unfortunately, there is no Mac or Linux version at the moment.
As for the mobile side, the Passcode Genius works with all types of iPhones, including the iPhone 6s, iPhone X, and iPhone XR. It really doesn't matter how old your iPhone or iPad is; if it has a passcode feature, it's fully compatible with this app.
iSunshare iPhone Unlocker: The Look and Feel
The app has a very simple and straightforward interface. The buttons are big and include descriptions of the task to avoid any confusion. The interface is user-friendly - even beginners won't have a tough time figuring out how to use it.
However, it's a bare-bones app and lacks advanced settings for power users. In other words, this isn't an app that tailors to the tech-savvy crowd. Instead, it allows users to get straight to the task without having to learn any advanced techniques.
Whichever option you choose, the iSunshare iPhone Passcode Genius app will guide you through the whole process. You'll know when to connect your phone to the PC and which settings you need to change on your device, and the app will proceed with the chosen operation only when you give it a go.
The color scheme is visually appealing, with the blue color used to highlight the important stuff. Everything is clearly displayed, and the most critical sections are easily accessible.
iSunshare iPhone Passcode Genius Features
The main iSunshare feature is its ability to remove the passcode from your locked iPhone. However, that's not all it can do. The app also has a few additional features that might come in handy if you ever get locked out of certain iPhone features and services or if you simply need to wipe your phone clean.
Unlock Lock Screen
The main feature and the biggest button on the app's menu is the one used for unlocking the screen and removing the passcode. This feature enables you to regain access to your device if you forgot the password, locked yourself out (by trying too many times), or your screen became unresponsive for whatever reason and you're unable to enter the code.
To start the iPhone passcode unlocker process, connect your iPhone via a USB cable to your PC. After a brief scan, the app should be able to recognize your phone and continue the process. If it fails, you'll need to enable the DFU/Recovery mode and try again.
The next step involves downloading iPhone firmware. Choose a folder on your PC where you'd like to store the downloaded package and hit the big download button. This can take a while, especially with slower internet connections.
Once the firmware is on your computer, it's time to start unlocking your phone. Remember, this process will erase all data from your iPhone and update iOS to the latest version. It can also take a while, so keep your iPhone connected to the cable until you see the "Unlock Screen Successfully!" message.
Remove Apple ID
Earlier in our review of the iSunshare iPhone Passcode Genius, we mentioned other features. One of these is the Apple ID removal. The process is pretty similar - connect an iPhone through the USB and click the designated button. Allowing the app certain access requires an extra step.
Before the operation is initiated, your iPhone will ask you for the passcode and to confirm that you "trust" the computer to perform the task. After that, it will proceed to remove your Apple ID from the phone. Again, a very straightforward process that guides you through all the steps.
Remove Screen Time Passcode
Lastly, you can use the iPhone passcode genius to remove a passcode for the screen time, thus removing any screen time limitations previously set. This doesn't bypass any third-party parental controls on the device. That's a standalone software that won't be affected by this operation.
This operation won't delete any data from your iPhone, but it only works with devices running iOS 12 or newer OS. And while it might be a bit barebone in the features department, the app gets the job done and communicates every step of each process to the user.
iSunshare iPhone Passcode Genius Pricing
Like all apps and tools iSunshare develops, the iPhone Passcode Genius can be used for free. You can download the trial version on the official website, which you can then later upgrade to the premium version if you're satisfied with the basic components.
The free trial is just an appetizer, and you won't be able to complete the process of unlocking your phone without upgrading. On the plus side, iSunshare doesn't have complicated pricing plans. You just pay once and get a lifetime license and unlimited upgrades.
A license costs $19.95. This is a highly affordable option for a tool that can spare you the headache of losing access to your phone. The site supports various payment methods, including credit cards and PayPal, and the activation code arrives immediately in your email inbox once the purchase is processed.
Furthermore, iSunshare offers bundle deals available on its website that allow you to purchase multiple apps and score a big discount. At the time of writing this iSunshare iPhone Passcode Genius review, the app was available with iSync Genius for $29.95. All purchases come with a 30-day money-back guarantee.
How Does iSunshare Passcode Genius Compare to Other iPhone Unlockers?
iSunShare iPhone Passcode Genius

AnyUnlock iPhone Password Unlocker

EaseUS MobiUnlock

Removes: Lock screen passcode, Apple ID, Screen Time passcode, Touch ID, Face ID

Works on: Windows

Free trial: Yes

Devices: Unlimited

Removes: Lock screen passcode, Apple ID, MDM lock, iTunes password, Screen Time passcode

Works on: Windows, Mac

Free trial: Yes

Devices: Up to 5

Removes: Lock screen passcode, Apple ID, Screen Time passcode, iTunes backup encryption. Touch ID, Face ID

Works on: Windows, Mac

Free trial: Yes

Devices: 5

Price: $29.95

Price: $69.99

Price: $49.95
When it comes to removing the passcode from a locked iPhone, iSunShare's app is just as good as its counterparts on the market. It's compatible with all types of iOS devices, and it's very easy to use - all you have to do is push the button.
The main advantage that this app has over its competitors is the price. At just $29.95, it's one of the most affordable iPhone unlockers on the market. That said, there are some competitors that might not be as affordable but offer more features and tools. To round up this iSunshare review, we'll see how it fares against the competition.
iSunshare vs. AnyUnlock iPhone Password Unlocker
Right off the bat, it's evident that AnyUnlock is more feature-rich than iSunshare. The app covers all tools we've reviewed so far, with the addition of an MDM bypasser, iTunes backup password removal, and recovery, as well as management of passwords on a mobile device.
AnyUnlock can also run on Mac, which translates into better compatibility than its competitors. However, it does come at a higher price and more restrictive plans. The annual license costs $49.99 and allows you to use the app on just a single device, while the lifetime plan costs $69.99 and works on up to five devices.
iSunshare vs. EaseUS MobiUnlock
EaseUS is well known for its various data recovery tools, but the company has also developed several apps that remove passcodes from smartphones. One of those is the MobiUnlock. Its most unique feature is the ability to remove Touch ID and Face ID, along with other features we've touched on in our review of iSunshare.
It's available for Windows and Mac, and there's also a free trial. It's not the most affordable option on the market, with a monthly license costing $29.95 that lets you unlock five iOS devices. The better deal is the lifetime license for $49.95 that's currently discounted from $69.95. EaseUS also offers licenses for technicians.
iSunshare Customer Support
The official iSunshare website houses a very comprehensive FAQ section. This is where you'll find answers to the most common questions about the app, its features, and frequent issues that users encounter.
If you can't find what you're looking for in the FAQ section, you can contact the iSunshare customer support team via email. They usually get back to you within 24 hours. Be sure to include as much information about your inquiry as possible to help the support agents provide you with a precise answer that resolves all issues.
Bottom Line
As you can see, using the iPhone Passcode Genius is simple, and the software does exactly what it's supposed to. It's compatible with all types of iPhones, and it's very affordable. If you're looking for an iPhone unlocker, especially one that's quick and easy to install, this is definitely one of the best options on the market.
FAQ
Is iSunshare iPhone Passcode Genius free?
The full version of the app isn't free. However, there is a free trial available that allows you to check out its basic features and see how everything works. If you want to actually start unlocking your iPhone using this tool, you'll need to purchase a license.
Is it possible to crack the iPhone passcode?
The short answer is yes. However, it's important to note that this isn't an easy process and can take a long time. Additionally, this method only works if you've forgotten your passcode. It won't work if your iPhone has been stolen or if you're trying to access someone else's device.
How do I factory reset my iPhone without a computer?
If you can't access your computer or you don't have one, you can factory reset your iPhone by going to the Settings menu and then selecting the General option. From there, scroll down to the bottom of the page and select the Reset option. You'll then be given the option to erase all data from your iPhone.
How do I get into my iPhone if I can't remember my passcode?
If you can't remember your passcode, you can try using a third-party app like the iSunshare iPhone Passcode Genius. This app can help you bypass your passcode and gain access to your data.