RoboForm Review
Extremely capable web form filler that suffers from a convoluted interface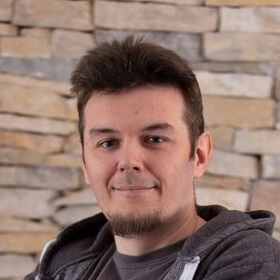 Updated: July 04,2022
DataProt is supported by its audience. When you buy through links on our site, we may earn a commission. This, however, does not influence the evaluations in our reviews.
Learn More.
If we're being entirely honest, most of us simply don't care to memorize long and complex password strings or remember which ones we're supposed to use with our constantly expanding list of accounts. Instead, we prefer to risk it and use a single password for everything.
Luckily, there are many password manager apps that create, memorize, and restore passwords. In our RoboForm review, we'll let you know what to expect from this password manager, where it excels, and where it falls short. We've also compared RoboForm with some other password managers on the market.
RoboForm
VISIT SITE
Price Range:
$0 - $3.98/month
AVAILABLE ON:
iOS
Mac
Chrome
Android
Windows
KEY FEATURES:
Number of devices: Unlimited
Available on: Windows, Mac, Android, iOS
Encryption: 256-bit AES
Multi-factor authentication: Yes
Password generator: Up to 512 characters
Offline mode: Yes
Price range: $0 - $3.98/month
Best price: Free
Pros
Biometric 2FA login
Fast and responsive 24/7 support
Strong security and sharing features
Automatic form filling and password generator
Cons
Limited free version
Confusing interface
RoboForm Pricing
Our review of RoboForm found that the password manager offers the right blend of useful features and affordable pricing. You can download the free version from the site or go for the commercial RoboForm Everywhere option with all the functionalities included. The company offers three subscription levels: Individual, Family, and For Businesses.
All cost models come with full RoboForm support for Windows, Mac, Android, and iOS operating systems. And compared to other password manager apps like Dashlane and 1Password, RoboForm offers its services at a lower price.
RoboForm Free
The free version offers an interesting set of RoboForm features, including password auditing, secure password sharing, and automatic web form filling. You can also count on standard password manager options for free such as password generation and the ability to store an unlimited number of logins.
Some of the important components that are notably absent from the free version are the two-factor authentication and the multi-device syncing option, which are available with paid plans. Although it's a solid starting package, competitors like LastPass offer everything from multi-factor authentication to emergency access with their free plan.
RoboForm Everywhere
The RoboForm free vs. paid comparison reveals a number of key differences, including the latter's unlimited storage options for unlimited devices. These RoboForm Everywhere packages include a robust set of tools at a reasonable price, while RoboForm discount options are often introduced to spice up the deal. An individual license for a single year costs $16.70. Three years will set you back $50.10, and a five-year license is $83.50.
With this version, you can sync all your devices and browsers with the most recent passwords and data. You'll also get two-factor authentication, cloud backup, web access, and priority round-the-clock support. In sharp contrast to the RoboForm free limitations, the paid packages enable you to grant emergency access to trusted contacts and share multiple logins with other users of the software.
RoboForm Family
The Family plan covers up to five devices for $33.40 for one year. The three-year subscription is $100.20, and if you want the package for five years, you'll have to cough up $167.00.
It goes without saying that this option is designed to protect your entire family from bad actors by generating strong and unique passwords. That said, there are many similarities between the individual and family RoboForm versions. Just like the individual plan, the latter syncs across all devices, allows you to share logins securely and gives you access to premium 24/7 support.
RoboForm For Business
The Business license has a few unique perks, including a powerful Management Console that makes it easy for businesses to onboard employees, deploy security policies, and assign credentials. It also allows for secure password creation and sharing thanks to end-to-end AES 256-bit encryption. Other features include password analysis for individual users and groups, dedicated tech RoboForm support, advanced reporting, and unlimited admin accounts.
RoboForm Business is $39.95 per user for one year and $101.85/user for a three-year license. Just like other subscription plans covered in our RoboForm review, the business plan also offers a five-year license that costs $149.75/user.
But that's not all. The unit price drops as the number of licenses you buy increases. If you buy between 11 and 25 licenses, the base price goes down to $35.95. For 26 and 100 licenses, the cost is $34.95, and for 101 and 999 licenses, the unit cost is a mere $29.95. If you're planning to order more than 1,000 licenses, be sure to get in touch with the sales team for a special RoboForm pricing plan.
Main Features
In addition to its impressive list of features, RoboForm has a long history and is one of the earliest password managers to appear on the market. Its form-filling and password generation options work flawlessly and will spare users any unpleasantries while saving time. But amid constantly rising expectations for password managers, this isn't always sufficient. That's why we've decided to dig further in order to get better acquainted with the RoboForm app and its exact capabilities.
Password Generator
By default, the software generates 16-character-long passwords. With just a single click, you'll get strong, unique, and random passwords that consist of a combination of numbers, uppercase and lowercase letters, as well as special characters. Users can fine-tune the password length all the way up to 512 characters. RoboForm's maximum password length outshines competitors like LastPass, which offers a modest 99 characters, or Dashlane that has a mere 28 characters.
Moreover, RoboForm's password generating capabilities are remarkably easy to use, and the RoboForm password generator will update your passwords if you have any reason to suspect that they may have been compromised.
Two Factor Authentication
Two-factor authentication provides an additional layer of protection that's very difficult to breach. Aside from entering your master password, you'll also have to enter a temporary password from the authenticator app to access the password vault. You can use reliable third-party apps such as Microsoft Authenticator, Authy, or Google Authenticator to create one-time passwords that expire after about a minute.
These RoboForm security measures prevent hackers from getting into your password vault remotely. Only someone with access to your mobile with an authenticator app installed and a master password can access your account. Syncing the authenticator app with your account is very easy. All you need to do is scan the QR code to sync up and insert the one-time password created by Google Authenticator to enter your vault.
The paid version of RoboForm offers biometric two-factor authentication as well. Either use the mobile device or a computer with a Windows Hello, the operating system's biometric login, for face or fingerprint scanning. Once you can access the RoboForm password manager vault with a fingerprint or a face scan, you won't need to enter the master password again. And in case you lose the master password, this is an alternative route for accessing the password vault.
Both methods will significantly improve your password security. The only thing missing here is the option to use a USB security token with an authenticator app, which makes it even easier to gain access to the password vault. Our RoboForm review already touched on the fact that two-factor authentication is reserved solely for the paid plans.
End-to-End Encryption
RoboForm saves passwords on its servers that are protected with the most sophisticated encryption system available, the end-to-end AES 256 encryption. Passwords from servers can be used for password sharing, multi-device syncing, and remote vault access.
End-to-end encryption ensures that only those devices that created the encryption can decrypt it with a key. Passwords are encrypted directly on your device, not on servers, to avoid accidental data leaks. Even banks and the military protect their data with end-to-end AES 256-bit encryption.
Memorizing Passwords
While RoboForm can update your passwords following any notification of a site breach, it can also save passwords for sites as well as mobile and desktop apps. For most apps and secured sites, RoboForm saves passwords automatically as soon as you log in. But although the password-saving option works well, there are some notable inconsistencies.
During our testing, one of the apps where RoboForm failed to automatically save the login details was Skype on Mac computers. With all other apps, it worked fine, including on two-page logins such as with Google.
When it saves your login and password info in the form of a passcard, you can rename it to make the entry easier to find. RoboForm software can store passcard entries in existing or newly created folders.
This password manager also saves data such as your credit card details or shipping info. And the Windows version of the RoboForm online app can save Windows program logins. In general, the desktop RoboForm apps perform admirably when it comes to storing login credentials. However, you may encounter instances when the mobile counterpart won't save a password after it's typed into the app.
RoboForm shows the correct passcard in the toolbar for sites and apps with saved RoboForm online login and password credentials. You need to click on it to fill in and send your login and RoboForm password data. The most consistent performance with ​​RoboForm is on desktop devices.
Security Center
RoboForm's Security Center assesses your passwords and tells you how venerable they are to cyberattacks. It displays all your login data, showing the weak passwords in one tab. Passwords used on multiple sites are displayed in another tab, and duplicates are shown in a third tab. This is RoboForm's way of informing you about the passwords that need to be changed to strengthen overall security.
In the RoboForm vs. Dashlane showdown, it's important to note that both password managers change site passwords, but Dashlane's process is significantly more streamlined. With RoboForm, you have to manually insert new passwords for each site's login link or use its password generator to help with filling in new passwords. On the other hand, Dashlane automates the password change for 500 specific sites with a single click.
RoboForm's Security Center relies on the "zxcvbn" algorithm to analyze password strength by checking dictionary words, popular passwords, and names. It's more precise in its hacking resistance analysis than most other password apps. It's a powerful tool, but if we compare the RoboForm trial and premium versions with 1Password, the former is missing the password breach monitoring option. This feature scans dark web forums and databases for any of your personal details that may have been leaked. The leaked information includes financial statements, login info, and other personal data.
Emergency Access
RoboForm users can grant emergency access to family members and friends. Whoever has emergency access has all the privileges as the original user. Just like with some of the aforementioned components that we've examined in our RoboForm review, this is another valuable feature if you lose the master password, device or cannot activate the app. In those situations, a friend with emergency access can help you out. Naturally, it can be used for malicious purposes if access is given to the wrong person.
You can activate the feature by right-clicking the RoboForm notification area icon, then choosing the Emergency Access option. In one tab, you'll have emergency contacts, and in the other users who designated you as their digital heir. Enter the email address of the person you wish to give emergency access to and set a time-out period of up to 30 days. Users will receive an email explaining how to activate emergency access and the link for a RoboForm download.
Once the time-out period ends, the emergency contact will get full access. But you can withdraw the emergency access at any time or cut off the privileges an emergency contact has, even after they've gained full access. If you lose access to RoboForm, the emergency contact can download all pertinent RoboForm data as a CSV file and send it to you. With this file, you can get your settings and data back. To avoid these scenarios altogether, some companies choose to use data loss prevention software, which place safeguards around the business's most crucial data.
Secure Sharing
With RoboForm, you can share form templates, passwords, and notes with other RoboForm users. But if you're using a free RoboForm online account, you'll only be able to receive passwords to another user, whereas paid plans allow for unlimited sharing.
It's important to note that with this option, any changes made to the password are synced automatically to the recipient. Of course, the RoboForm login sharing feature allows you to create folders for this specific purpose. From there, you simply drag in a few passwords and allow other users access to the folder.
Permission settings determine the level of access. Although there aren't any documented RoboForm problems when it comes to sharing passwords, this is a valuable feature for individual users who wish to be cautious about who they're giving access to.
There are three permission settings. The Login Only option gives logins to recipients without the ability to share or modify passwords. The Read and Write setting offers recipients the ability to change and view items in shared folders. Lastly, the Full Control option gives recipients control over viewing and changing items and modifying the permission settings.
Form Filling Capabilities
So what is RoboForm really good at? One of its standout features is automatic form-filling. This proved to be surprisingly handy during our tests. It enables users to quickly fill out very complicated forms without having to worry about errors.
With just a single click, the filler accurately enters everything from your address to your bank account and credit card details. Other types of data include business, passport, and authentication. You can create an unlimited number of identities, which makes this a perfect option for saving information about clients and even family members. It's also ideal for online shopping, tax forms, and resumes.
Ease of Use
Having many valuable features is undoubtedly important, but it's equally crucial to evaluate the RoboForm performance and ease of use. If the app is slow or the menu is cryptic for new users, they might not even find its main features.
Installation Process
Once you go to the RoboForm website, it's easy to locate the link for the free version. After downloading it, you'll have to enter an existing account or create a new one in the Setup window. You only need an email and a master password to create an account.
Be sure to write the master password down since you'll need it to access the app. You also have the option to customize the proxy settings here. Overall, we didn't experience any difficulties as we worked to install RoboForm on the desktop.
Supported Platforms
RoboForm works great with most operating systems, including Windows, Mac, Android, and iOS. RoboForm mobile versions have almost identical levels of functionality to their desktop counterparts. Linking our accounts and setting up a fingerprint login was a straightforward process, and it's easy to navigate the options on smartphones.
User Interface
Once you get the hang of it, navigating RoboForm's user interface is pretty simple. But it does feel dated compared to other password managers. Still, we didn't have any major issues with the RoboForm performance and its user interface.
The desktop interface is split into three vertical menus. The leftmost menu houses options like Logins, Identities, and the Security Center. The middle column shows the items list with a folder tree. The column on the right lists selected items where you can edit the details.
We spent the bulk of our time with the browser RoboForm extension, where we used auto-filling and auto-saving passwords. The password and email data is automatically filled in by clicking the single RoboForm icon next to the saved login fields.
Customer Support
The extensive RoboForm Manual will likely answer most of your questions and give you a pretty good idea of how the system works. RoboForm trial/free users who encounter any hiccups can reach customer support via a ticket support system. On the other hand, users subscribed to paid plans get access to 24/7 priority live chat and phone support. The support agents are fast, highly responsive, and very helpful.
How Does RoboForm Compare to Other Password Managers?
RoboForm
$0 - $3.98/month
2FA:
Yes
Aplication:
2FA:
Yes
Aplication:
2FA:
Yes
Aplication:
RoboForm vs. Dashlane
Compared to Dashlane, RoboForm lacks the dark web monitoring feature. However, in many other respects, RoboForm outperforms Dashlane. For example, the Dashlane free version is limited to just 50 passwords per account.
When it comes to pricing, the RoboForm vs. Dashlane comparison gets even more interesting. RoboForm is more affordable with its $16.70 starting price. But Dashlane stands out with its inclusion of a VPN, a more polished user interface, and USB token authenticators.
RoboForm vs. LastPass
LastPass also comes with useful security options that RoboForm doesn't have, such as dark web monitoring. Moreover, the free version has the option to sync across several devices, while RoboForm offers this option with paid packages. But RoboForm is considerably more affordable than LasPass' $3 monthly subscription. Of course, in the RoboForm vs. LastPass showdown, it doesn't help RoboForm's case that LastPass offers a two-factor authenticator with the free version.
RoboForm vs. 1Password
Both RoboForm and 1Password have similar features across the board, but the latter doesn't have a free version. Both apps offer safe credit card info storage and unlimited password management. But when it comes to dealbreakers like the cost, 1Password's $2.99 monthly subscription is still more expensive than RoboForm.
On the other hand, RoboForm is missing the password breach network monitoring option that 1Password has. But the RoboForm vs. 1password comparison wouldn't be complete without pointing out that 1password's glossy interface is far more appealing than anything that the challenger offers.
RoboForm Review – Bottom Line
RoboForm offers many excellent password managing and auto-fill options for a very competitive price. While the outdated look of the user interface might dissuade you from using it, navigating the site is remarkably simple and take mere minutes to master.
With a standard and biometric two-factor authentication, a so-called Security Center, and shared login abilities, RoboForm is one of the top password managers for both beginners and advanced users. When coupled with a RoboForm iPhone and Android app, this package is highly impressive.
FAQ
Is RoboForm free anymore?
RoboForm offers a free version of the software, but it comes with certain limits. The free option doesn't sync across all devices, there is no two-factor authentication, and users don't have access to 24/7 customer support.
Roboform is not the most streamlined password manager out there, but it won't take long to get used to its user interface. 1Password and LastPass might be better options if you're interested in a streamlined user interface.
What is the most secure password manager?
1Password is currently regarded as the most secure password manager.
Is RoboForm the best password manager?
RoboForm offers a premium license with a long list of interesting features at a price that's hard to beat. Our RoboForm review covers everything that's on offer.