RememBear Review
While RememBear might satisfy users looking for the most basic password management, it falls short in pretty much every category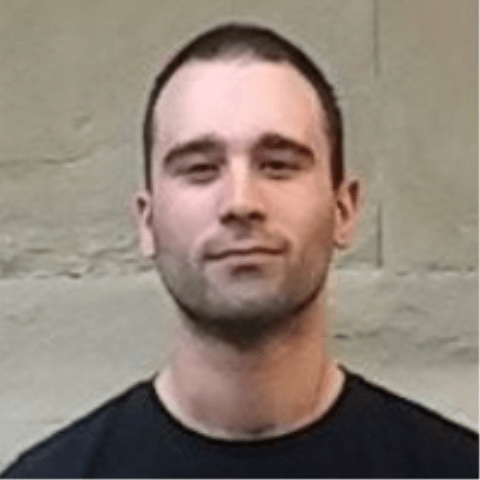 Updated: July 04,2022
DataProt is supported by its audience. When you buy through links on our site, we may earn a commission. This, however, does not influence the evaluations in our reviews.
Learn More.
Potterheads know the Remembrall as the magical large-marble-sized glass ball filled with smoke which turns red when its owner or user has forgotten something important. For Neville Longbottom, the forgetful little wizard, the Remembrall was a life saver, and we guess the same would be said for many password users.
Remembering passwords can be tough, considering we all have a lot of accounts to log into these days. Unfortunately, the Remembrall is a work of fiction, but we do have a real solution like RememBear, a new password manager on the block. In our RememBear review, we'll take a look at one of the best password managers to appear recently.
Password managers are an excellent solution for keeping track of login info, securely storing all passwords, and retrieving them whenever you need them. You may already know of a few, such as DashLane and the stellar 1Password, but we'll take a look at a newbie and show that new doesn't always mean inexperienced.
RememBear
VISIT SITE
Price range:
Starts at $6 a month
AVAILABLE ON:
iOS
Mac
Android
Windows
KEY FEATURES:
Number of devices: No limit for paid subscriptions
Available on: Windows, Android, Mac, iOS
Encryption: AES-256
Multifactor authentication: No
Password generator: Supported
Price range: Starts at $6 a month
Pros
Affordable
Easy-to-use interface
Syncs across multiple platforms
Cons
Limited features
Limited browser extensions
What Is RememBear?
The RememBear password manager is the cousin of TunnelBear LLC. If the name sounds familiar, that's because it's the same company that makes the TunnelBear VPN. At first glance, it is clear that RememBear is a consumer product more suitable for the average individual than big businesses or companies. If you are considering RememBear for any formal or official purpose, then this secure password manager would be an ideal choice for many small businesses due to its easy-to-use interface and low price. Before listing the features, let's get into pricing.
RememBear Pricing
RememBear has both free and paid plans.
RememBear Free
Quite limited in features, this plan offers unlimited password storage on a single device, and that's about it. There's no access to the New Device Key feature, so you can't make a Backup Kit.
If all you need is a simple password saver, then RememBear Free fulfills that need. However, we wouldn't quite jump on it, considering that other free password managers like LastPass or Sticky Password cover unlimited devices.
The free plan can only be used on one device and doesn't include syncing or backup capabilities. Naturally, we wouldn't recommend it for businesses, companies, or any serious official matters.
RememBear Premium
Unlike Remember Free, the premium plan offers unlimited password storage on unlimited devices, and at around half the cost of most competitors, so that's a great deal in itself. Sure, it's still limited in terms of special features, but the premium plan also offers the following to its subscribers:
Compatibility with Windows, Mac, Android, and iOS
Backup Kit if you ever lose your Master Password
Cloud-based password storage secured by bank-grade encryption
Browser extension for Chrome, Firefox, and Safari
Storage for unlimited passwords, notes, and financial information
Built-in authenticator for 2FA-compatible logins
Priority customer support via email
There are also some adorable bear cartoons to accompany you every step of the way. RememBear Premium costs just $6 a month, and $72 a year, and we think at that price, it's an excellent option for anyone looking for an online password manager that is intuitive to use.
RememBear Features
As we mentioned earlier, there aren't that many special features to RememBear. However, it does its homework with the essentials.
Browser Extension
RememBear offers browser extensions for Chrome, Firefox, and Safari, but not for Edge, Internet Explorer, or Opera. These RememBear browser extensions are pretty functional, and they handle most of the password management functions: Storing new passwords, auto-filling saved logins, and generating secure new passwords. They are pretty effective at detecting login fields as well as auto-filling them accurately.
The limited options can be a downside, however. While the platforms RememBear is available on are some of the most used or most popular, you have to consider the few that prefer to use browsers like Opera or Microsoft Edge.
New Device Key
RememBear's password management also includes a New Device Key, or NDK. The New Device Key is a randomly generated 16-digit code used for authentication whenever you log in to RememBear.
This code is generated on your device, and can only be seen on your system – it's not even stored on RememBear's servers. It's a form of secondary verification, so every time you log in with your Master Password, your device automatically enters this code.
The great thing about this feature is that, even if you get hacked, no one can log in to your RememBear account without the new device key. It's a unique feature that really makes RememBear extra secure, and if you're comparing against other alternatives, the NDK helps justify RememBear's costs. It might just be the one factor that helps you decide what to go for.
Password Generator
Even the most basic of password managers comes with a password generator, so it's not a surprise that RememBear has one. After all, this online password keeper is far from basic. When you register on a new website, a password generator detects this and offers to create a strong password for you. The password generated in this way is a combination of random letters, numbers, and special characters. In other words, the Password Generator from RememBear gives you adorable bears and the option to create completely random passwords.
RememBear's password generator also lets you create correct horse battery staple template passwords, which are weaker, but much easier to remember, as seen below:
The password generator from RememBear sort of makes you appreciate the option to use randomly generated words to make passwords that are easy to remember, considering competitors like RoboForm don't offer this kind of flexibility.
RememBear's security features are rather minimal, and you should take note of the fact that there is no traditional two-factor authentication supported. RememBear doesn't integrate with third-party 2FA apps like Google Authenticator. The aforementioned NDK feature can suffice as a substitute, ensuring that nobody logs into your vault without your physical device. However, if your device and master password are stolen, the New Device Key can't help.
RememBear Backup Kit
Account recovery is as essential as having secure passwords – something that RememBear clearly knows. RememBear's Backup Kit is super simple but highly effective in account recovery terms.
Where many a password saver app would offer an emergency access feature requiring another trusted person to help recover account information, RememBear simply displays your Master Password and prompts you to print it or write it down for safekeeping or storage somewhere safe.
The Master Password is only visible to you, meaning RememBear cannot get you back into your account, so you must be careful not to lose it. It's simple and accessible, but it's also only available on the premium plan.
Interface and Performance
You'll fall in love with the RememBear user interface at first sight. It's pretty memorable, and the RememBear platform is well-marketed, with many app features and bear-related puns. However, as we've mentioned before, the program is better suited for individual usage. RememBear's performance in a work-oriented or organizational environment can be limited.
On the plus side, the accompanying apps for Android, Windows, iOS, and macOS had optimum performances, were responsive, allowed for easy navigation, and simplified the whole password management process. Syncing across devices doesn't take long either, provided your internet connection is stable.
Security
Perhaps the most important feature with a password manager is the security provided. RememBear security is a testament to the fact that the company understands that. The platform is highly protected, using the bank-grade, end-to-end AES 256-bit encryption, as well as a Secure Remote Password key exchange. We've also mentioned the New Device Key previously, which helps to secure the Master Password.
RememBear also employs a zero-knowledge security framework, so your data cannot be decrypted by anyone, not even RememBear. To leave no stone unturned, RememBear has also undergone an external security audit of its platform. No critical security issues were discovered by the auditors conducting that RememBear review.
RememBear Setup
All the RememBear apps, be they for macOS, Windows, iOS, or Android, offer great functionality. They are easy to download and install, have a great intuitive design, and are generally impressive. If we had to pick a favorite, it would definitely be the Windows app, and that only by a small margin. While they all did their jobs quite satisfactorily and the differences were minimal, we could just barely notice the superior flow of the RememBear app for Windows compared to the others.
Password Sharing
As dangerous as sharing passwords, you sometimes need to let another person through your guard wall. RememBear understands that, and so the password sharing feature is one of the best parts of this service. The sharing method here is simple:
Click on any password entry in the desktop app.
Select the Share button towards the bottom of the screen.
Send the generated link to the intended recipient. The link expires after 48 hours or immediately after the recipient uses it.
One thing you should note, though, is that RememBear password sharing only provides a means for you to share login information. Finding a secure medium to send that password link is all up to you. Since everything these days is under potential threat, it's recommended that you use an encrypted messaging service, like Signal.
Customer Support
RememBear only offers email-based customer support, and responses typically come within 24 hours. They have knowledgeable reps to handle virtually any type of issue, however, so the response is worth waiting for.
Timeliness, accurate responses, and reliability are the order of the day with this service, so you'll rarely find yourself wishing there was a RememBear live chat. We certainly didn't need it while conducting our RememBear review.
RememBear's Competitors
You can't be king without a few rivals, and the password manager market is teeming with products vying for the title of the best app for storing passwords. While RememBear doesn't have many weaknesses, its main shortcoming is that it's not well-suited to large enterprises. Anyone looking for admin analytics, stricter password sharing, and centralized user control will have to look elsewhere.
Speaking of elsewhere, alternative platforms such as RoboForm, NordPass, and LastPass offer their users much more enterprise-specific plans. Granted, they may be more expensive than say, the RememBear desktop app is, but you can easily see the value evident in user management and centralized control for companies bigger than a small business.
How Does RememBear Compare to Other Password Managers?
RememBear
Starts at $6 a month
2FA:
No
Aplication:
RoboForm
$0 - $3.98/month
2FA:
Yes
Aplication:
2FA:
Yes
Aplication:
Final Verdict on RememBear
RememBear isn't the best password manager for businesses. However, it's potentially the easiest password manager to use. Because of its limited features and the fact that as a consumer product, its functionalities are more in line with satisfying individuals than corporations.
Enterprise-specific features and security protocols won't be found here, but small businesses and teams may find it to be just right.
Secure, with well-designed apps across all platforms, and great for password management, RememBear is also affordable. It's a great password management solution on a budget.
FAQ
From our RememBear Review, it's clear that RememBear is one of the most secure password managers on the market today. It uses end-to-end 256-bit AES encryption to keep user data completely safe on RememBear's servers.
How much does RememBear cost?
RememBear costs $6 a month or $72 a year.
How do I delete my RememBear account?