Passwarden Review
Password manager with unique features suitable for small businesses and families.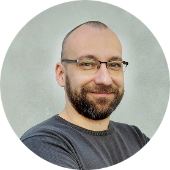 Updated: May 12,2022
DataProt is supported by its audience. When you buy through links on our site, we may earn a commission. This, however, does not influence the evaluations in our reviews.
Learn More.
With an increasing number of online services and subscriptions we have and use on a daily basis, it's getting hard to keep track of all our passwords without using a dedicated password manager app. If you are still one of more than 20 million people using "123456" for your password on multiple accounts, keep reading our Passwarden review to see what steps you can take to improve the security of your online accounts.
Passwarden
VISIT SITE
Price Range:
$0 - $4.99/month
AVAILABLE ON:
iOS
Mac
Chrome
Android
Firefox
Windows
KEY FEATURES:
Number of devices: Unlimited
Available on: Windows, macOS, iOS, Android, Chrome, Firefox, Edge, Web App
Multi-factor authentication: Yes
Encryption: 256-bit AES and EC p-384 encryption
Password Generator: 8 to 64 characters
Offline mode: Yes
Price Range: Free - $4.99/month
Best price: $4.16/month for up to seven users
Pros
Free plan
Duress Mode
Multiplatform
Browser extensions for popular browsers
Lifetime subscription
Cons
Price
Lack of plans for larger businesses
What is Passwarden?
Paswarden is a password manager solution that's great for small businesses, individuals, and families. It was released in 2020 by KeepSolid, a company specializing in privacy protection and improving productivity. Passwarden is just one in the company's range of products, including a virtual private network solution called VPN Unlimited.
Passwarden Price
Paswarden is a freemium service, and nothing stops you from trying it out for free before deciding if you need more from the software. After registering, you can download the application, its browser extension, or simply use Passwarden as a web application. All users get access to free and premium features for seven days. After it expires, you can continue using the program's basic free features.
Passwarden subscription can be purchased for personal use, but the software also has a family plan. The main difference between them is that the Personal subscription is for one user, while Family is for up to seven accounts. Here is what you get for your money:
Using the manager on unlimited devices
A simple way of importing and exporting existing passwords
Storing passwords across multiple platforms
Autofill
Advanced security and encryption with AES-256 and EC p-384
Password sharing
Duress mode
Password generator
Offline use
Syncing across multiple devices
24/7 access to a customer support team
If, for any reason, you are not satisfied with Passwarden, the company maintains a 30-day money-back guarantee policy.
Personal Plan
Passwarden's premium plan for personal use costs $3.99 per month. If you decide to pay per year instead of on a monthly basis, you will save around 16% on your subscription. Furthermore, KeepSolid is currently offering a lifetime subscription for just $99.99, a significant 50% discount on its regular price of $199.99.
Family Plan
Small businesses and larger households will appreciate having a premium Passwarden subscription for multiple users, primarily because of the software's advanced sharing features. Organizations with multiple users can significantly streamline their processes and improve their security with services such as Passwarden.
You need to set aside $4.99 per month for a total of seven accounts with a complete list of premium features and support for an unlimited number of devices - a genuine bargain. Like the personal plan, you can expect savings of approximately 16% if you pay for a year in advance. Paswarden's lifetime family subscription is priced at $249.99.

Free Plan
Passwarden's free plan will be convenient for users that don't want to use a password manager on multiple devices. Unlike premium, a free subscription limits you to one device, and for most users, their personal computer will be an ideal use case for the software. Furthermore, you won't be able to share items and vaults (secure storage space) within the application or manage family accounts.
Passwarden Features
So, what exactly can you expect from Passwarden? Thankfully, the software provides everything you need from a password manager, so let's break down the key features.
Security Dashboard
Passwarden's dashboard is the central spot where you can check the strength of your passwords, confirm if you are using the same password on several accounts, and keep up with potential data breaches and compromised accounts.
Data breaches are not so uncommon these days, and when they happen, you may not be aware that the service, website, or bank you have an account with might have leaked your personal information. That's where Passwarden's dark web monitoring comes into play and notifies you if you need to change one of your passwords.
Password Generator
When you add new entries to Passwarden, you can access its integrated password generator by clicking on the button in the password field.

Passwarden is capable of creating strong passwords as it can integrate upper case letters, symbols, and numbers, and the length of the password is up to you.
The only issue with the password generator is that it considers any password with 11 or more letters a strong choice. Therefore, if you have such passwords in use, the dashboard won't necessarily notify you to make the needed changes.
However, the best security practice is to use a combination of all types of keyboard characters when creating a password. Therefore, the password generator will still be helpful for all Passwarden users.
Data Encryption
Passwarden reviews reflect positively on how the company handles the password encryption process. This password manager uses AES-256 and EC p-384 encryption protocols that are impregnable if you do not have the encryption key.
The end-to-end encryption happens only on the client's side. Therefore, even if a malicious third-party would intercept any data between you and KeepSolid's servers, they wouldn't be able to discern any meaningful information. To ensure your data privacy, the same goes for the company's developers, so make sure you don't forget your master password.
Master Password
When you make a Passwarden account, you'll also need to create a master password. The password manager then creates encryption keys with it. Don't worry that someone will compromise your accounts if they have physical access to your devices. Each time you log out, all password data on your local drive is erased.
Two-Factor Authentication
KeepSolid's Passwarden has an additional optional layer of security with two-factor authentication (2FA). You can use an authenticator app or an email address for 2FA with Passwarden. Keep in mind that activating this service with your account will automatically log you out of all devices until you log in with this additional security precaution.
Duress Mode
Passwarden is a password manager with lots of tricks up its sleeve, but the stand-out feature is definitely the Duress Mode. If you are, for any reason, forced to provide someone with your Passwarden profile, you can still keep your information private.
Setting up a Duress password will enable you to access the application and only disclose the passwords you want to show. Your important vaults and accounts won't be visible to anyone, even if you open up the software and show them around.
Why is Passwarden's Duress Mode useful? Depending on where you live or travel to, officials and law enforcement may require you to disclose private information you would rather keep for yourself. This unique feature makes Passwarden a go-to choice for a password manager.
Password Sharing
Sharing sensitive information such as passwords via email, text messages, or similar means isn't the most secure way to do so. Thankfully, Passwarden has a more elegant solution available.
The Passwarden app allows you to set up a shared vault (essentially a secured folder) with credentials that you want to share with users you invite. Furthermore, you can set up different access rights for various users: they can act as admins, editors, or viewers of the content you have stored in your vault.
How Does Passwarden Compare to Other Password Managers?
Passwarden
$0 - $4.99/month
2FA:
Yes
Aplication:
2FA:
Yes
Aplication:
2FA:
Yes
Aplication:
There's no doubt that Passwarden is a quality product, but how does it do against the competition? Let's find out.
LastPass vs. Passwarden
LastPass is one of the most popular password manager solutions around, featuring various subscriptions adjusted for personal, family, and business use.
Both password managers are capable of storing payment information and other digital records that you can share with a few clicks without resorting to unsafe sharing methods. LastPass also includes dark web monitoring and will alert you if any of your accounts or personal information are compromised or poorly protected.
You won't find LastPass that different from the Passwarden application for family and personal use. Besides the free plan, there are Premium and Families plans available that include 1 GB of encrypted storage, individual password vaults, and other features for a lower price than Passwarden. Premium and Families subscriptions are a bit more affordable and currently offered at a 20% discount for $2.40 and $3.20.
LastPass has an advantage for business use, as it's not significantly more pricey at $4 and $4.80 (discounted from $6) per month for Teams and Business plans. These plans pack more comprehensive features, zero-knowledge security, SSO apps, support for up to 50 users, and more.
We are more inclined to recommend LastPass for growing businesses. For other users, it will be a matter of personal preference and whether you are willing to pay a bit more money for the unique features of Passwarden, such as the Duress Mode.
Passwarden vs. 1Password
1Password is already an established brand among password manager solutions, with nearly 20 years of experience on the market. Nowadays, it's a company with millions of customers, but does that make a 1Password a better application than Passwarden?
Both Passwarden and 1Passoword offer password sharing within a safe, dedicated application environment that encrypts your data.
For personal use, you won't make a mistake with either product. However, 1Password's premium subscription is somewhat more affordable than Passwarden's, with $2.99 per month for personal use.
It also has Travel Mode, a feature similar to Duress Mode, and 1 GB of encrypted document storage. The Family plan will cost you the same as Passwarden at $4.99 per month, but with only five family members instead of seven. Each additional member will cost you $1, so if you were to go for seven, you'd end up paying $2 more each month.
1Password for business has many more options than Passwarden's extensions and applications. Customizable security features, admin controls, brute force protection, and considerable storage per user are all great reasons for middle to large companies to choose 1Password.
Installation and Ease of Use
Installing Passwarden is a straightforward process. It's a multiplatform application that you can install on Windows 7 or later, macOS, iOS, Android, and via a browser extension for Chrome, Firefox, and Edge. Passwarden also has a pretty good web app interface, so you don't necessarily need to download anything.
While we were writing our Passwarden review, we liked the fact that the installation process doesn't try to promote other software solutions from the company, nor does it spam you with ads or messages from sponsors.
Since the program has a free version, you might expect the company to try to increase their revenue through alternative means, but this stands as a testament to the company believing in their premium subscription and having confidence in their product.
How Has Passwarden Changed Over Time?
Since Passwarden's free and paid versions were released in 2020, there hasn't been much time to improve the products. KeepSolid has released an excellent program for individuals and small businesses. It only needs to make a more attractive offer for larger companies and enterprises to stay competitive in that segment as well.
Passwarden Customer Support
Unfortunately, contacting support for any issues is more convoluted than it should be. The company only has email as a contact point between customers and Passwarden support, but there is also an extensive library of manuals, FAQs, and guides to help you out.
If you need to contact a representative, they are competent and quick to respond. However, the lack of live chat and phone options may reflect on the company's current Trustpilot rating of 3.7.
Bottom Line
Passwarden is a solid product for anyone that wants a reliable and secure password manager. While it may not be a universal solution like some other applications on the market, it's relatively new to the industry and still has room to grow.
We gladly recommend trying it out, especially since it has a free trial where you can reliably check all the premium features before financially committing to a subscription.
FAQ
Yes, Passwarden does have a free plan that you can use for an unlimited time, but it only covers one device.
Is KeepSolid a Russian company?
No, KeepSolid is an international company, but most of the team is based in Ukraine.
How does Passwarden work?
Your personal information is located on secure cloud servers as encrypted data. However, this never leaves your computer or device unencrypted because the end-to-end encryption is always done locally on your drive, which our Passwarden review found to be a great feature.