LastPass Review
One of the best password managers you can get your hands on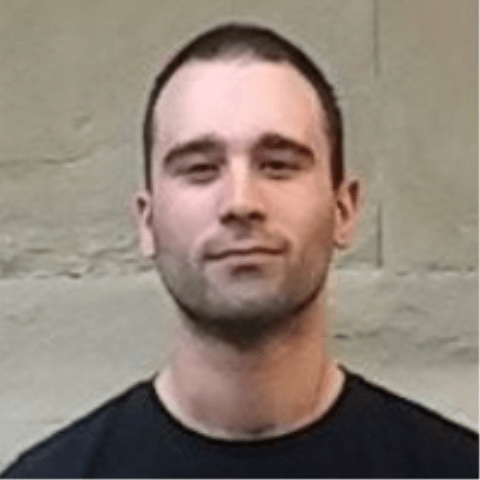 Updated: March 24,2022
DataProt is supported by its audience. When you buy through links on our site, we may earn a commission. This, however, does not influence the evaluations in our reviews.
Learn More.
LastPass is one of the biggest names in password management software today, and with good reason. If you are in the market for an encrypted password manager with a richly featured free version and plenty of advanced password protection and management tools, you need look no further. It isn't perfect, of course, but don't worry: we'll go over the flaws, too. Welcome to our LastPass review: sit back, crack open a cold one, and read on.
LastPass
VISIT SITE
PRICE RANGE:
$3 -$8/month
AVAILABLE ON:
iOS
Mac
Linux
Chrome
Android
Windows
KEY FEATURES:
30-day free trial
Application passwords
Two-factor authentication
Browser password importing
Browser plugins for Chrome, Edge, Firefox, IE, Opera, Safari
Support for Windows, macOS, iOS, Android, Linux, Chrome OS
Pros
Phenomenal free plan
Offers top-level security features
Works with just about every browser and operating system
Dark web monitoring
Cons
Lacks U2F support
There are better premium plans out there
Installation Process and User Interface
Installing and running LastPass is a simple and relatively quick process. To get started, you create an account on the site and choose a password. LastPass used to be less strict, but these days your master password needs to be at least 12 characters long. It also needs to contain at least 1 one lowercase and one uppercase letter, as well as one or more numbers. Symbols are optional.
After you've specified your email address and master password, the site will prompt you to install an extension for your browser. One difference when comparing LastPass vs Dashlane and other top-rated password managers is that LastPass is primarily focused on using the browser extension. Your security dashboard and other advanced features are all accessible directly from your browser. There is a LastPass desktop client in the form of a Universal Windows Platform app as well, but it presents a stripped-down version of the web interface.
Once you've set everything up, you will be taken to your security dashboard, where you can go through a brief tutorial that will explain the basics of using the software. It's worth noting in our review that LastPass offers extensions for all popular browsers, including Chrome, Edge, Firefox, IE, Opera, and Safari. LastPass-supported platforms include all popular operating systems such as Windows, macOS, iOS, Android, Linux, and Chrome OS.
Browser Extension & Web Interface
The core of the LastPass experience involves using the browser extension, which works in tandem with the web interface. The extension itself is basically a gateway to the web portal, but it also features useful shortcuts to all of the features we'll be discussing in this LastPass review. It also has quick links to your password vault and security dashboard as well as a one-click random password generator and the ability to detect typed passwords and store them in your password vault automatically.
The web interface is simple and functional, though we wish that some useful features weren't buried deep within the sub-menus. That said, there are excellent tutorials available from the dashboard, so you'll pick things up in no time.
The user interface is clean and minimalistic, featuring a mix of gray, white, and red tones. There is a navigation panel on the left side of the screen. You can add new passwords from the bottom right, while account settings, the help center, and training videos are available from your account menu in the top right corner of the screen.
Desktop & Mobile Apps
Despite the web focus, the LastPass family of products includes desktop and mobile apps too. The desktop app doesn't support all of the web interface's features, but it allows you to add new passwords, secure notes, or information about your contacts, bank account, payment cards, and so on. It's a functional and quick alternative to the web interface if you don't need advanced features such as the security dashboard and the sharing center.
LastPass mobile apps are available for both iOS and Android. They work pretty much the same way as the desktop apps. One notable advantage of the mobile apps is that they can use biometrics as an additional security measure.
Features
Master Password
As most reviews of LastPass will tell you, the most essential job you have to do with any online password manager is to create a strong master password. This is, after all, the only password you'll need to remember after installing LastPass. Your LastPass master password must be at least 12 characters, with one or more uppercase letters, lowercase letters, and numbers.
If that's not secure enough for you, you can later use the random password generator to make the password even longer and more complex (up to 99 characters). The program can also be set to remind you about changing the master password from time to time. Like all the market-leading password managers, LastPass lets you specify when you will be prompted to enter the master password again – filling forms, logging on to specific websites, and so on.
Password Saving & Password Vault
Like any software designed to protect your passwords, every member of the LastPass family treats secure storage of your existing passwords as a key element. LastPass uses the browser extension to automatically log passwords you type into websites, logging you out of popular applications such as Facebook and Gmail and then saving the passwords to the password vault once you've re-entered them. They can be saved on their own or in specialized folders that you can create: Work, Social Media, etc.
Notes and Address Books
LastPass is much more than simple password manager software. You can also keep secure notes or detailed contact information by using the Notes and Addresses tabs. The Notes section can hold important documents such as a copy of your passport, driver's license, or other legal documents, while the Addresses section is for contact information. It can be populated with addresses, phone numbers, email addresses, and more.
Bank Accounts & Payment Cards
As our LastPass safety review will show, the company means business with its security features. You can trust LastPass with important information such as your credit card, debit card, and bank account details. Information such as credit card number, name, expiration date, bank account number, SWIFT, IBAN, and PIN codes can all be fed into the software and later filled into forms automatically and securely by LastPass.
Security Features
Encryption
As a company that expects you to trust it with all of your passports and important documents, you'd better believe that LastPass takes account and password security very seriously. Using not only AES 256-bit encryption but hash technology of cryptocurrency fame as well, LastPass ensures that both encrypting and decrypting your data happens on your local device.
By using public/private key pairs, LastPass security measures ensure that your private encryption key is never broadcast online. Even if the company's servers were to get hacked somehow, the hackers still couldn't decrypt your data.
Multi-Factor & Biometric Authentication
Every good password manager app has to feature multi-factor authentication, and LastPass is no different. Whenever you try to connect from a new device or location, you'll have to confirm your identity before adding it to your list of trusted devices and locations. This can be accomplished through email, SMS, Google Authenticator, or even fingerprint and USB authenticators.
Each device and location remains trusted for only a month, after which you'll have to re-authorize it. As mentioned earlier in our LastPass app review, mobile users can also easily set up biometric identification through fingerprints on their devices.
Security Score & Dark Web Monitoring
Available only to Premium and Families subscribers, these services provide an extra layer of security that you'll appreciate. Dark web monitoring does exactly what you would think: It monitors breaches of all the sites where you have accounts, alerting you promptly so you can change your password if the need arises. LastPass also provides a security score that is simply a percentage based on your overall risk rating. It takes into account factors such as whether any of your passwords are at risk and how you are handling multi-factor authentication.
Sharing Center & Emergency Access
When comparing LastPass free vs premium, these two features make a strong case for shelling out the money and upgrading your edition of LastPass to Premium or Families. While the basic free version supports one-to-one file sharing, you'll need to upgrade to Premium to get the option of sharing files or passwords with multiple people and to Families to share an unlimited number of folders.
Similarly, you will need one of the paid plans to grant people emergency access to your password vault. To do this, you give the person's email address to LastPass and specify whether they can access the data right away or within a time limit that ranges from three hours to 30 days.
LastPass Pricing
This section of our LastPass review is devoted to everyone's favorite subject: the price. LastPass has two pricing models: one aimed at individuals and families and the other designed for businesses and corporations. The basic personal plan is completely free. The other plans are billed annually.
Personal Plans
The basic plan offers what is possibly the best password manager you can get without paying a dime. You'll get all-device access to a secure password vault, autofill options for forms, an excellent password generator, multi-factor authentication, and the LastPass authenticator, as well as one-to-one password sharing.
LastPass Premium, as our review mentioned earlier, provides access to advanced multi-factor authentication options, customer support through email, one-to-many sharing options, dark web monitoring, the security dashboard, and the emergency access feature. It will set you back $3 per month.
The Families option costs an additional dollar per month. It offers all the benefits of Premium plus access for up to six users (the Basic and Premium plans offer only one account per subscription), access to an unlimited number of shared folders, and a Family Manager dashboard that you can use to manage user access for different accounts. As many LastPass 4.0 reviews point out, signing up with LastPass for the first time grants you automatic access to a 30-day free trial of the Families plan.
Business Plans
There are four business-oriented plans to choose from: MFA, Teams, Enterprise, and Identity. They all come with offline mode, standard 2FA, and a security dashboard.
The MFA plan ($3 per employee per month) focuses on expanding multi-factor authentication options, while the Teams plan ($4 per employee per month) is aimed at small to medium-size teams. It's ideal for companies with up to 50 employees. Useful features in the Teams plan include shared folders but separate password vaults for each employee, as well as an admin console and a password generator.
Moving on to LastPass Enterprise, our review should mention excellent single sign-on features such as 1,200 SSO applications, contextual access policies, an SSO portal for employees, and detailed SSO login reports. It will cost you $6 per employee per month.
The Teams and Enterprise plans don't offer the advanced multi-factor authentication features you get with the MFA plan. If you want the best of both worlds, you'll have to pay $8 per employee per month for the all-encompassing Identity plan. All business plans have a trial period so you can test the features you need before committing financially.
How Does LastPass Compare to Other Password Managers?
2FA:
Yes
Aplication:
2FA:
Yes
Aplication:
True Key
$0 - $19.99/year
2FA:
Yes
Aplication:
LastPass Password Manager Review – Bottom Line
Put simply, LastPass is not only the most secure password manager around but a genuine candidate for the title of best password manager app on the market.
With a fantastic free plan and a generous free trial for personal and business plans, all combined with top-of-the-line password management features, there is very little to dislike here. We do wish the premium plans came with support for an unlimited number of devices (as Dashlane does, for example), but it's hard to deny that the free version of LastPass offers the best password management available on the market without having to pay a dime.
FAQ
Absolutely. As almost every review of LastPass will tell you, the company has a great reputation and millions of satisfied users worldwide. Becoming one of the internet's most widely used and trusted password managers doesn't happen overnight, and certainly not without a lot of effort.
Depending on who you ask, anything can be hacked. In reality, due to the hash-based security protocols that LastPass uses, even if the company's servers were compromised, your private encryption keys would not be – and without those, even getting access to your encrypted password won't do the hackers any good.
Can you import passwords into LastPass?
Of course. As many LastPass reviews point out, LastPass's desktop client works with the excellent browser extensions to make it a breeze to import passwords from Firefox, Chrome, Safari, or any other popular browser. There are also options for importing passwords from other sources (such as other password apps) and devices.
How much does LastPass cost?
First off, LastPass has free features that rival many paid competitors. If those are not enough, you can subscribe to the Premium version for $3 per user per month or the Families version for $4 per month for six user licenses. There are also business plans ranging from $3 to $8 per employee per month.
Is LastPass Premium worth it?
That depends on your needs. Our LastPass review has a detailed breakdown of the pros and cons of sticking with the free version, but here's a quick summary: If advanced multi-factor authentication, dark web monitoring, LastPass for applications, priority tech support, and a few other advanced features are something you need, it's worth investing in a premium subscription.