Keeper Password Manager Review
Zero-knowledge infrastructure and varied authentication options make Keeper a great pick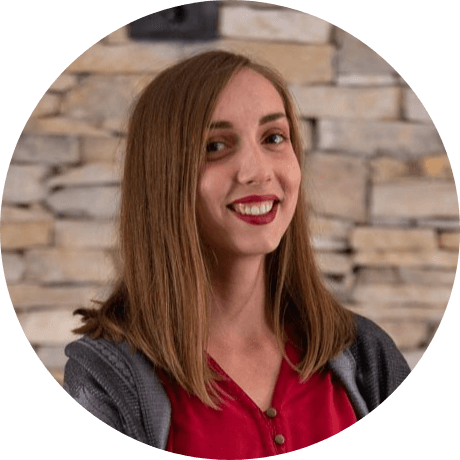 Updated: March 24,2022
DataProt is supported by its audience. When you buy through links on our site, we may earn a commission. This, however, does not influence the evaluations in our reviews.
Learn More.
The best way to secure and remember all your passwords is to use a password manager. But data breach statistics tell us that a lot of online users aren't doing that. 53% of them rely on their memory to manage their passwords, while 51% use the same password for their personal and business accounts. When compromised passwords are put under the microscope, we often learn that the vast majority aren't unique or randomly generated.
Armed with this information, the only logical thing to do is choose one of the many password management solutions. Our Keeper password manager review delves deeper into one of those solutions, covering its key features, pricing plans, and security mechanisms.
Keeper
VISIT SITE
PRICE RANGE:
$0 - $8.62/month
AVAILABLE ON:
iOS
Mac
Linux
Android
Windows
Pros
User-friendly interface
Dark web monitoring
10 GB of secure online file storage
Multiple support channels
Cons
No money-back guarantee
Free plan limited to a single device
Keeper is a password manager app that protects users from data breaches by securely storing and managing their passwords, financial information, and other sensitive details. It was launched in 2009 and has since evolved into a comprehensive tool that can be used on any device and even offline. Keeper offers end-to-end encryption for all your passwords and denies access to any third parties, including Keeper employees. Here is a closer look at some of these features that help protect your credentials online.
Features
Shielding the private information of millions of users, Keeper is much more than just a regular password wallet. Its security infrastructure is easy to deploy and consists of advanced features.
Zero-Trust and Zero-Knowledge
One of Keeper's essential components is its zero-trust and zero-knowledge policy. This means that everyone within the organization must have prior authorization for accessing any software operations.
After you create your Keeper account, the only thing you'll have to memorize is the master password. In case you ever forget the master password, you can initiate account recovery by accessing Keeper and clicking on "Forgot Password" on the login screen. The software then walks you through a few short steps for recovering your account.
Secure Password Generator
This is a free tool that helps users generate strong, random passwords with just one click. All you need to do is choose the character length, and the software will generate long, complex, and difficult-to-remember passwords.
All Keeper features are designed to enhance the level of security for its users, and it all starts with a strong password. But unlike some of the competition, Keeper provides both a secure place to store all of your passwords while ensuring that you have quick and easy access to them at all times.
Autofill Service
KeeperFill is another great feature that allows you to autofill your login credentials on your favorite websites. It automatically enters your username, password, and any other relevant information into the login fields, making it much easier to access your accounts via app or browser. So whether you're using Keeper as a browser extension or on your mobile device, you can use KeeperFill for everything from your passwords to your payment details.
Business Password Sharing
In addition to managing passwords for personal accounts, this tool also protects businesses. The more employees an organization has, the greater the risk of a security breach due to weak or compromised passwords. According to hacking stats, an alarming 65% of large enterprises have more than 500 employees who have never changed their passwords.
The Keeper vault provides an encrypted and secure place where each employee can store their work-related passwords instead of sharing them via text messages, email, or Slack. The vault has an admin account that can control who has access to which passwords, meaning only authorized users can gain access.
Password BreachWatch
We all think our passwords are one of a kind and impossible to breach, but that's not the case. Passwords are constantly being stolen and sold by cybercriminals, and if you use any of your passwords on unsecured websites, you're at risk of falling victim to these bad actors. As such, BreachWatch is another crucial feature Keeper uses to review your passwords, alerting you if it identifies any matches on the dark web.
Emergency Access
Have you ever thought about what will happen to your accounts in case something happens to you? Quite often, when someone passes away, family members aren't able to gain access to important financial files and other critical information stored in digital vaults. With the Emergency Access feature, you can give five trusted family members or friends access to your Keeper account. You can set a specified wait period after which the access will be granted and add or remove anyone from the Emergency Access list.
Secure Messaging
If you're looking for a secure messaging app that enables you to send and receive messages on any laptop, tablet, desktop, or smartphone device, Keeper has you covered. KeeperChat takes workplace communication to the next level by keeping all your exchanged messages in a secure vault with multiple layers of encryption. It's user-friendly and fast and even allows you to enable self-destruct timers on sensitive attachments and messages. You can also retract messages and create private group chats.
Multi-Factor Authentication
In addition to the previously mentioned Keeper security features, this password management tool also includes a wide range of multi-factor authentication options. The list includes:
Two-factor authentication
One-time SMS codes
Biometric logins
Smartwatch compatibility
Advanced options for business users
Setting up two-factor authentication with Keeper is quick and easy. Using Google Authenticator, you can scan the QR code provided by Keeper, enter the code, and you're all set. The smartwatch option called KeeperDNA allows you to send two-factor authentication codes to your Apple Watch or Wear OS (formally known as Android Wear). Biometric logins include face ID and touch ID options, which add an extra layer of security to your Keeper account.
Keeper Pricing
When it comes to pricing, Keeper has various plans designed for users with different needs. All the plans have a 30-day free trial allowing you to test the software without any risk. Keeper doesn't have a money-back guarantee policy, which is why you should make use of the free trial option. The trial gives you access to all the premium features. But if you choose not to upgrade to a paid plan, you can still continue to use the free version of the software on a single device.
Here's a list of the paid Keeper plans:
Personal
Family
Business
Enterprise
Student
Personal Plans
The Keeper Unlimited personal plan costs $34.99 per year, which comes to $2.91/month. The package includes:
Unlimited password storage
Unlimited identity & payments
Unlimited devices & sync
Fingerprint & face ID login
Secure record sharing
Emergency access
Web application
24/7 Support
The Keeper Plus Bundle costs $58.47 annually or $4.87 per month. It adds 10GB of secure file storage and the Keeper dark web monitoring feature, known as BreachWatch.
Family Plans
The Keeper Family plan includes 10GB of secure file storage and five private vaults to share with your family members. Its price tag is $74.99 per year, which comes to $6.24 per month.
The Keeper Family Plus Bundle adds the BreachWatch feature for dark web monitoring. With a 10% discount, it costs $103.48 as an annual plan, which is $8.62 per month. The discount is available if you sign up for the yearly plan but not with the two or three-year plan.
Business Plan
If you're running a business and you need Keeper apps for an unlimited number of employees, the Keeper Business plan is an ideal option. The features include:
Shared team folders
Folders and subfolders
Access from unlimited devices
Encrypted vault for each user
Security Audit
Team management
Policy engine and enforcements
Activity reporting
Basic two-factor authentication (SMS, TOTP, smartwatch, and FIDO U2F)
All these features can be yours for $45 per year, which is just $3.75/month, making it one of the most affordable password managers on the market.
Enterprise Plan
If the business plan doesn't work for you, there is an even better option that includes all the previously mentioned features while adding a few extra perks. During our review of the Keeper password manager, the Enterprise plan made an impression with the following assets:
Automated team management
Advanced two-factor authentication (DUO & RSA)
Active Directory and LDAP sync
SCIM and Azure AD provisioning
Single Sign-On (SAML 2.0) authentication
Command-line provisioning
Email auto-provisioning
Developer APIs for password rotation and backend integration
The greatest thing about this plan is its flexibility and the fact that it gives you insight into the privacy of your business. As the enterprise plan is tailored to the individual needs of each company, there is no price displayed on the website. However, you can request a demo or contact Keeper's customer support for a quote.
Student Plan
If you're a student interested in the Keeper password manager, you can review its special offer reserved for students. There is a generous discount on a package designed to help students protect their private information and secure all their passwords.
Installation Process and User Interface
Setting up an account with Keeper is a straightforward process that you can initiate by picking the plan you're interested in and clicking on Start Free Trial or Buy Now. If you decide to go with the free trial, all you need to provide is your email address and memorize the master password. Once you do that and accept the terms of use, you'll be taken onto the next page to provide the verification code you got via email.
Keeper's interface is easy to navigate and user-friendly. As soon as you create an account, the software will take you through all the components and features available inside your vault.
Meanwhile, all the features are neatly displayed on the modern dashboard. On the left side, you'll find the menu where you can access all your vault's features with just one click.
You can use Keeper as a browser extension or download it as a desktop app to your Mac or PC. And if you wish to have it on the go, there's a mobile app for both Android and iOS.
How Does Keeper Compare to Other Password Managers?
2FA:
Yes
Aplication:
2FA:
Yes
Aplication:
2FA:
Yes
Aplication:
Keeper vs. LastPass
Now that we know how Keeper works and what its greatest strengths are, let's see how it compares to the competition. One of Keeper's biggest competitors is LastPass, a leading brand in the password management industry. Both of these solutions incorporate strong security measures, including the multi-key system and 256-bit encryption. They both allow users to add two-factor authentication to their accounts by purchasing advanced plans.
Both Keeper and LastPass are highly compatible, and you can use them as browser extensions or download the app to your desktop or mobile device. The divergence begins with the price. As you can see in our review of the Keeper password manager, this software offers a free version that's limited to one device and includes the most basic features.
LastPass has a great free plan you can use to share passwords with one other person and automatically syncs your vault across all your devices. Its Premium plan includes multiple-person sharing, emergency access, priority tech support, and 1GB of secure file storage, while Keeper has various plans with 10GB of storage. The Families option at LastPass provides access to six users for $4/month, which is $48 billed annually. Keeper's Family Plan costs $74.99 for a year or $6.24/month.
Keeper vs. Dashlane
Dashlane's password management solution is another great choice for keeping your passwords safe. It offers advanced encryption and powerful dark web monitoring features. Keeper has plans with those same possibilities, but it's generally a far more flexible business solution. Both Keeper and Dashlane implement zero-knowledge security models, meaning you're the only person who can access your vault.
Dashlane's Dark Web Monitoring module is similar to Keeper's BreachWatch, which analyzes your passwords and alerts you about any leaks. Neither of these solutions supports multi-device syncing with their free plans, which is one of the biggest downsides. While Keeper offers granular organization of encrypted records, Dashlane does not support customized or shared folders for organizations.
When it comes to pricing plans, Dashlane offers the Essentials, Premium, Family, Team, and Business options. Its Family tier comes with six separate Premium accounts and costs $5.99 per month or $4.99 per month if you decide to go with the annual option.
How Has Keeper Changed Over Time?
As a trustworthy password management tool, Keeper has a vast database of users and constantly tries to find new ways to improve its operations to meet their needs. During our Keeper password manager review, we also examined the blog section, which recently announced a 30% discount on Keeper Unlimited and Family plans for all active and retired members of the military, their families, and first responders. You can verify your eligibility through the ID.me platform.
Apart from the news about the special offers, Keeper also publishes various reports on data breach trends and the impact of ransomware. This can help users understand common patterns and better protect themselves from possible cyberattacks.
Customer Support
Keeper understands the importance of having multiple customer support channels. For starters, you can get familiar with the software by checking different user guides and video tutorials. And if you wish to get in touch with one of the company's agents, you can do so by phone, contact form, or email. In addition, there's a chatbot called Sherlock that can help you out with some basic inquiries.
Bottom Line
Keeper isn't just another password manager. It's a robust tool that protects your personal data by safeguarding all your devices from leaks and hacking attempts. The Keeper Security Audit feature, zero-knowledge policy, secure password generator, and dark web monitoring are just some of the components that make this one of the best options on the market. Its pricing plans and add-ons are designed to accommodate the needs of individual users, families, and large enterprises.
FAQ
Is Keeper a good password manager?
With its extraordinary features and various pricing plans, Keeper is one of the best password management solutions around. Depending on your needs, you can choose between several paid plans or go with the free version. It also offers discounts for students, as well as active and retired military members.
Is there a free version of Keeper?
The Keeper password manager has a free trial that comes with a limited set of features, including two-factor authentication and the ability to export passwords. Meanwhile, the 30-day free trial option gives you access to premium features included in paid packages.
What is the most secure password manager?
The ideal option depends on your unique requirements. However, if you choose one of the following, you won't be disappointed: Keeper, LastPass, Dashlane, 1Password, and Bitwarden. There are all great choices when it comes to keeping your passwords securely tucked away in a digital fortress.
What are the disadvantages of a password manager?
As you can see in our Keeper password manager review, there are many advantages of having a password manager. The only real downside relates to the master password. If that's compromised, anyone can gain access to all the other passwords you have stored in the vault. Make sure to remember your master password and keep it to yourself.