Dashlane Review
Top tier password management solution with a somewhat disappointing free plan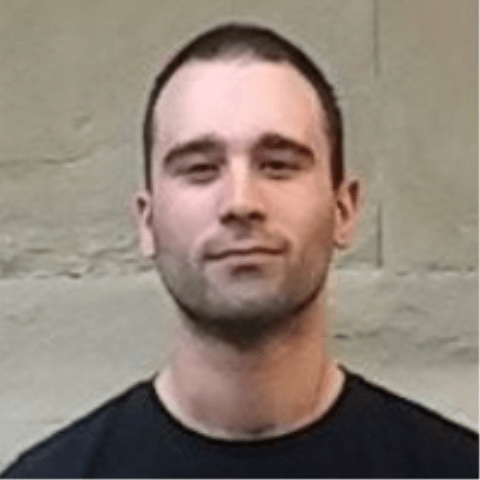 Updated: March 24,2022
DataProt is supported by its audience. When you buy through links on our site, we may earn a commission. This, however, does not influence the evaluations in our reviews.
Learn More.
Managing passwords can be tricky – just ask Ali Baba and the 40 thieves. They had to remember only one, and we all know how that turned out. Imagine having to deal with dozens. This is where password management tools come in handy. Welcome to our Dashlane review, where we'll take a look at one of the market's best.
A robust password manager with state-of-the-art security features, Dashlane is an excellent utility for keeping your passwords safe. Add an intuitive user interface, easy cross-platform synchronization, and excellent sharing features and you've got a winner. The package would be a lot more attractive if it didn't cost so much, but hey, no one's perfect.
Dashlane
VISIT SITE
Price Range:
$0-$5.99/month
AVAILABLE ON:
iOS
Mac
Chrome
Android
Windows
KEY FEATURES:
Number of devices: Unlimited
Available on: Windows, macOS, Android, iOS
Encryption: AES-256
Multi-factor authentication: Yes
Password generator: Up to 40 characters
Offline mode: Yes
Pros
Syncs seamlessly across multiple devices
Superb suite of password management and monitoring features
VPN protection
Cons
Free plan doesn't have many features
Premium plans can be relatively pricey
Dashlane Pricing
Dashlane's pricing structure is very simple. In addition to a free plan, there are premium plans for individuals, families, and companies. Our Dashlane Premium review focuses primarily on the Premium plan for individuals, but we'll briefly talk about the other options as well.
Dashlane Free Account
If you want to use Dashlane for free, there are two options.
Every Premium account comes with a generous 30-day money-back guarantee. Business accounts take that a step further, allowing you to use the software for 30 days without paying a dime.
Alternatively, you could simply get a free account. Available only to individual users, the free plan has several restrictions that compromise its use. The free plan is also missing some of the advanced features that make the Premium plans so useful, as our Dashlane review covers in more detail.
Dashlane Premium
Individual
The most popular upgrade to the free account, the individual Premium account features support for an unlimited number of synced devices and passwords. In addition to password management, Dashlane adds advanced security features such as dark web monitoring and Dashlane's own VPN protection. The price for individual Premium plans is $3.99 per month, payable as a single annual charge of $39.96.
Family
Before we get to a brief Dashlane Business review, let's take a look at the group version of the standard Premium plan: Premium Family. It's essentially the same as the standard Premium account except that you can add five additional Premium users. Each one has a private account with personalized security alerts.
Membership and billing are handled through the Family Dashboard interface, which is unique to this plan. The price is $5.99 per month, and you'll save 20% with an annual subscription, which comes to a total of $59.88.
Business
The core of the Business Premium plan is the same as with the Individual and Family plans, but there are some key differences. While you're still getting one of the most secure password manager solutions on the market, the Business plan eschews VPN protection in favor of a host of useful features such as user and policy management tools, Smart Spaces, provisioning, and deployment, and group password sharing. Billed annually, business accounts cost $5/user/month for the Team plan and $8/user/month for the Business plan.
Main Features
Password Management
As an advanced password manager, Dashlane comes with a wealth of features aimed at password management and monitoring. Before adding any passwords or taking advantage of any of the software's other advanced features, you'll first need to secure everything with a master password.
Master Password
Coming up with a password to keep all your other passwords secure may seem counterintuitive, but remember that it's the last password you'll have to remember. This master password should be the strongest password you've come up with yet: The program recommends at least eight characters, including one uppercase letter and a number, but we're pretty sure you can do better than that.
The people behind Dashlane clearly intended the product to be a very secure password manager. That's why your master password is not stored anywhere. If you forget or lose it, no one will be able to assist you. You can't even change major system settings within the program without typing the master password – even if you're already logged in.
That said, there are ways to cut down on typing your master password and even recover a lost one. With Dashlane, you can change your master password easily as well. You've guessed it – we're talking biometrics.
Biometric Authentication
Once the stuff of science fiction, biometric identity verification has now become an important part of our everyday digital lives. Our review of Dashlane would be remiss, not to mention the excellent biometric authentication options available for both desktop and mobile users. The PC app features seamless integration with Windows Hello, while mobile users can use their fingerprints to unlock the app and reset a lost or compromised master password.
Allowing your computer or Windows Hello to remember the master password injects a bit of vulnerability to the system. For added security, Dashlane will still ask you to type your master password every two weeks.
Vault
As the name suggests, the Vault is a place where you store all of your important passwords and other sensitive information. We'll start our Dashlane app review with a look at the password management features found in the Passwords section of the Vault.
Passwords
Passwords can be added through the desktop and mobile apps, by using the web interface, or by installing the browser extension and letting it pick up passwords as you type them. Dashlane also includes a password changer, which can automate the process of logging into sites, changing the password, and saving the new one to Dashlane. It's a handy little feature, but it doesn't work on every site.
You can also elect to share your passwords, giving limited or full access to people by providing their email addresses and access levels.
Finally, if you switch over to the handy online password manager within the browser extension, you can use it to quickly generate complex passwords. Dashlane's password generator creates passwords that are a random mix of up to 28 characters, which should be more than enough. Clicking on the Vault button takes you back to the desktop app.
Secure Notes
Dashlane is more than an advanced password manager. Secure Notes is a place to store miscellaneous legal and bank documents, notes, and other info that you want to keep safe. You can think of it as secure cloud storage for notes, documents, photos, and more.
Personal Info
This is your profile section, which details personal information such as your name, email address, phone number, and so on. It helps you quickly autofill web forms that require such information.
Payments
If you want to contend for the best password manager in 2020, you need to provide more than just password management. The Payments section serves to automate online payments by automatically filling out your bank account, credit card, or e-wallet details.
IDs
The ID section of the Vault is a place to securely store personal documents such as ID cards, Social Security numbers, driver's licenses, wills, deeds, and more. Information from this section can also be used to autofill forms online.
Receipts
Yes, this is where you keep track of online purchases. They can be automatically tracked by Dashlane or you can add digital receipts or receipt scans manually.
Password Monitoring
Security
What is the best password manager worth if you can't tell how well your passwords are actually protecting you? Dashlane's Security tab is all about this: dark web monitoring, password surveillance, and more. It contains two main parts: Identity Dashboard and Password Health.
Identity Dashboard
One of the unique and quite frankly awesome features of Dashlane Premium is the way it monitors the dark web for leaked personal information and passwords.
Identity Dashboard monitors up to five email addresses 24/7 for breaches of personal data such as bank account details, passwords, and personal documentation.
Password Health
Rounding out Dashlane's security review options is the Password Health section. If you've entered passwords for at least five different accounts, you can see a breakdown of how well they're doing: which ones are safe, compromised, weak, or reused. You can check out a slightly different version of this graph in the Identity Dashboard as well.
Password Sharing
Contacts
If the Vault is a tool to store your passwords and other private data and the Security section keeps tabs on that data, you can think of the Contacts section as a means of quickly and securely sharing any piece of stored information with others.
Password manager reviews often point out the importance of having a backup plan in case something goes wrong. We've already talked about using biometric identity verification to reset your master password, but what if something bad happens to you and one of your family members needs access to your data ASAP?
Or what if you want to give limited access to certain documents and passwords to people you trust? The Emergency and Sharing Center tabs provide options for just such eventualities.
Sharing Center
File sharing is very simple and intuitive. Dashlane reviews basic information you provide, such as the recipient's email address and access privileges. Then you simply select the file you want to share and click on Send.
Document sharing works exactly as you'd expect: limited access means that recipients can view the data you share, while full access allows editing, sharing, and even the ability to revoke usage permissions.
Emergency
As grim as the prospect of sudden incapacitation or worse may seem, it's wise to be prepared. The best password manager is the one that has all the bases covered, right?
Dashlane's Emergency tab allows you to choose a contact (or contacts) who will get access to your secure data in case of an emergency. It's a very flexible system. You can choose to grant access to everything or only select passwords and documents.
It works like this: The contacts you have specified can send requests to access your files and passwords. Providing you don't give them manual access, Dashlane will do it automatically after a certain time has passed. The waiting period defaults to two days and can be set to anything from immediate (no waiting) to 60 days.
Additional Security Measures
Our Dashlane review has so far covered the main aspects of the app's security suite, but that's not all the software offers. In addition to password security, Dashlane also offers an excellent alternative to Google Authenticator and unlimited VPN protection for subscribers.
Two-Factor Authentication
Dashlane's excellent mobile app not only provides biometric authentication but can also double up as a 2FA system for any application or website that supports two-factor authentication. Many cybersecurity brands these days provide alternatives to Google Authenticator, but they all work on a similar principle; temporary one-time access codes generated by the authenticator work as an additional security layer when logging into apps or websites.
An important disclaimer that reviews of Dashlane often forget to mention: As handy as this feature is, it's not meant to be used to log in to Dashlane. To do that, you instead get to use Dashlane's partnership with Yubico, as every Premium member gets access to their own YubiKey, a secure 2FA system for logging into your computer, phone, or software apps.
The process of securing Dashlane with a YubiKey is as simple as it gets. Simply turn on two-factor authentication in the app, add your YubiKey to Dashlane, plug it into your device, give it a tap, and you're good to go.
VPN Protection
Our Dashlane VPN review won't waste your time: If you've ever used Pango's Hotspot Shield or another software solution that makes use of it, you'll know exactly what to expect. It's a complete (if unremarkable) VPN solution that gives you unlimited bandwidth and the ability to protect all of your devices by logging on to the internet through a proxy network.
While it's by no means a necessity, it does provide an extra layer of protection. It also comes free of charge for Premium users and is super easy to set up, so you'll hear no complaints from us.
How Does Dashlane Compare to Other Password Managers?
2FA:
Yes
Aplication:
2FA:
Yes
Aplication:
2FA:
Yes
Aplication:
Dashlane vs. LastPass
Dashlane is often compared to LastPass because their premium versions have some of the more advanced features like password generation, 2FA, and AES-256 encryption. Both password managers use PBKDF2 and SHA-256 hash to generate your master password.
Meanwhile, Dashlane's free plan has a 50-password limit for just one device, while LastPass supports an unlimited number of passwords and devices.
However, our team is more inclined to recommend Dashlane. A LastPass security vulnerability disclosed a few years ago compromised the credentials of millions of its users. On the other hand, Dashllane has a stellar record in this regard. Even though the LastPass bug has since been fixed, it still may deter some users from the service.
Dashlane vs. 1Password
1Password is one of the most popular password managers on the market with the sort of comprehensive encryption features available with Dashlane.
But unlike Dashlane, it doesn't have a free plan. However, it costs a bit less than Dashline's premium version, and if you're working with a team of up to ten people, 1Password's Team Starter Pack is the more affordable option.
If you're a transparency proponent, then you'll prefer 1Password over Dashlane, as it relies on open-source software. This means that the software can be independently and publicly vetted to check for flaws and hidden bugs.
However, Dashlane's price won't deter users that have tried and tested its premium version, as it provides a better user experience than 1Password.
User Experience
Installation Process
Installing the software is a very quick process. Upon downloading the Dashlane app from the company's site, you are prompted to enter your email address, which serves as the user name for your account. You then create a master password. This will be the last password that you need to remember, so you should make it as tough as possible. Write it down somewhere safe. Remember, even the best password keeper won't help if you forget or compromise your master password.
After installing the program and going through the Dashlane login procedure, you'll be reminded to download mobile apps and browser extensions, but more on those later.
Supported Platforms
Dashlane software comes in four flavors. The web interface and desktop app work on Windows and macOS systems, while the iOS and Android password manager apps are for mobile devices.
The company added a browser extension implementation in 2017. Whether you prefer Dashlane for Firefox, Edge, or even Dashlane Chrome, it's not only a handy addition to your password management arsenal but is currently the only way to get Dashlane working on Linux.
User Interface
For the purposes of our Dashlane review, we tested Dashlane on the desktop, on mobile, and as a browser app, with a particular focus on the desktop app. Whichever method you choose, Dashlane's interface is clean and easy to navigate. The desktop and mobile apps share a very similar interface.
The browser extension automatically records passwords you type into your browser, while the web interface allows you to quickly add new passwords or secure notes, manage synced devices and payments, and quickly synchronize everything at the touch of a button. For an evaluation of all the features, read on.
How Dashlane Changed Over Time
Our review of Dashlane found that its team is actively working on updating the software. They're continually improving the web app and adding features from their legacy desktop app. Features that were initially lacking, like bank accounts, IDs, biometric login, and password changer, have recently been added to the web app.
They're planning to add a VPN to the web application and further functionalities like enabling and disabling 2FA from the web app instead of the desktop version.
Customer Support
Dashlane has an excellent database, guides, and a comprehensive FAQ section. Furthermore, the website has a live chat feature for quick responses to inquiries from the Dashlane Customer Support Bot and knowledgeable support agents.
Bottom Line
When it comes to Dashlane, password manager reviews online paint it in a very positive light. After using the software for about a week, we can only agree with them. Dashlane gives its subscribers a great user interface, a generous suite of security features, easy password and document sharing, and more. Extras such as dark web monitoring and VPN protection are just icing on the cake. Finally, the company provides a lot of flexibility with its Individual, Family, and Business plans.
Sure, there are cheaper options. A detailed password manager comparison would show that alternatives such as Keeper, LastPass, or 1Password can give Dashlane a run for its money. But what makes Dashlane so compelling is that everything works together so well to create a superb, well-rounded experience. For that, Dashlane gets our hearty recommendation.
FAQ
What is the best password manager?
That depends on your needs. If you're looking for the cheapest option without too many bells and whistles, check out LastPass for a fantastic free plan and competitively priced premium plans. If you want a one-stop shop with a fantastic set of features, including VPN protection, give our Dashlane password manager review a look.
Is Dashlane or LastPass better?
LastPass has a better free plan. Everything else is open to debate. LastPass offers unlimited devices and passwords, while Dashlane's free plan gives you only 50 passwords and one device. That said, the paid versions of both apps are in much closer contention. Dashlane has more features but LastPass costs less.
Yes. No one other than you has access to your master password, and you can even use biometrics for additional security when logging in.
Do I need Dashlane Premium?
No, but it's recommendable. If you don't need to secure more than one device and have fewer than 50 passwords to safeguard, Dashlane's free plan may just work for you. As we mention in our Dashlane review, advanced security and VPN protection come only with the paid plans.
Yes, but it doesn't matter. Even if the company's servers were one day successfully attacked by hackers, your private data would still be securely encrypted. The master password is stored locally on your device, so unless they also manage to get into your computer, you have nothing to worry about.