1Password Review
Lack of password inheritance and free plan keep 1Password from being best-in-class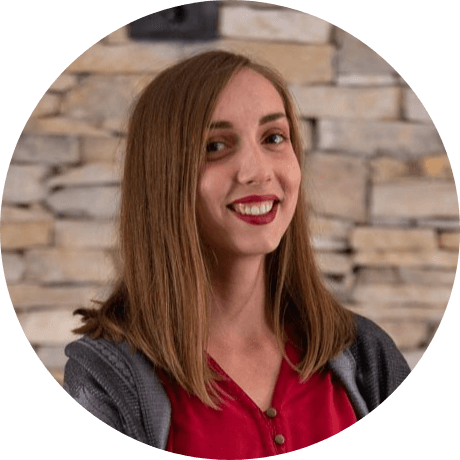 Updated: March 24,2022
DataProt is supported by its audience. When you buy through links on our site, we may earn a commission. This, however, does not influence the evaluations in our reviews.
Learn More.
You'll never truly appreciate a password manager until you've spent hours tearing your hair out as you try to remember the password for an account you're trying to access. Sound familiar? Keep reading our 1Password review. Whether you have too many passwords to remember or just one that you use for every account, this handy product could be the answer to your prayers.
Everyone has at least a few accounts and websites that are protected with passwords. Sure, browsers have password-saving abilities, but they aren't the safest option in town, they get confused easily if you've had multiple passwords at the same site, and they and their password-sharing features are primitive at best. 1Password is one of the industry's most popular password managers, which is why we've conducted a thorough review of the program.
1Password relies on end-to-end encryption to prevent anyone but you from accessing your passwords. In addition to safely storing your passwords, this software allows easy password auto-filling and sharing passwords with other users all in a simple, easy-to-use package.
1Password
VISIT SITE
AVAILABLE ON:
iOS
Mac
Android
Windows
KEY FEATURES:
Unlimited number of passwords
1 GB Encrypted storage
24/7 e-mail customer support
A 365 day deleted password history
No password sharing
Pros
Best-in-class security
End-to-end encryption
Multi-platform support
Excellent value
Great auto-fill feature
Secure storage
Cons
No password sharing with basic plan
Free trial limited to 30 days
1Password Features
Master Password
1Password relies on encryption technology to protect your account and the passwords it stores. After conducting an examination of safety systems present with 1Password and a review of its security measures, we can see that it uses two separate keys to your account – the master password and the secret key.
The master password is the one you memorize to give you access to your account. It's the only account you need to memorize, as all the rest of your passwords will be stored within 1Password.
The master password must be at least 12 characters long. It must contain at least one numeric digit and one uppercase letter. Make sure that you haven't already used it on a website. If you forget your master password, 1Password can't send it to you or reset it, as the end-to-end encryption prevents even 1Password engineers from ever knowing your credentials.
In the course of this 1Password review, we discovered that there are ways to recover it from devices where you're already logged in to 1Password or through Face ID, but if that's not possible you'll lose complete access to your account. This is the case with all services that rely on end-to-end encryption. The security you gain in exchange is invaluable.
Secret Key
1Password relies on hashing technology to generate a unique "secret key" for each user. The secret key is a 34-character string of characters and numbers. Don't worry – as we verified in our review of the 1Password app, you won't have to type it every time you log in, just on devices you previously haven't used 1Password on.
After you create your account you can download an Emergency Kit, a PDF document that contains your login credentials and your secret key. The PDF also has an editable field where you can add your master password. The Emergency Kit should be kept on a safe USB or in encrypted storage to prevent unauthorized access.
One difference between 1Password and LastPass, which also relies on decryption through private keys, is that LastPass automates the process and does not require you to handle the secret key.
Password Vaults
All of the passwords you store via this password manager are kept in so-called vaults. As we noticed during our 1Password review, competitors like LastPass also refer to password storage databases as vaults, and they function in very similar ways.
Stored logins can be sorted in subgroups like "streaming services" or "work," making it easier to find particular items and more easily manage which passwords you're sharing with other users. 1Password also relies on a tag system, which makes filtering the database an even quicker and less painless process. When you locate a password, 1Password reports its strength and the date it was last modified.
Auto-Filling
Like the rest of the best free password manager programs, 1Password can auto-fill your login details on sites you've previously accessed. In addition to saving you the hassle of memorizing all those different passwords, 1Password saves you a lot of time by automatically filling in the required fields on website login forms.
Every time you access a new site and log in, the browser extension will ask whether you want to save the password. On subsequent logins, it will volunteer to auto-fill the fields. If you have several accounts on the target site, you can choose which one you wish to use through a dropdown menu. Another great feature we ran across in our 1Password review was its ability to fill in credit card and contact info, saving you precious time.
Password Generator
In addition to storing your passwords and assessing their strength, 1Password can also generate randomized strong passwords for you. This feature is somewhat similar to what browsers like Google Chrome do, generating a random string of characters, symbols, and numbers that make an unguessable password. Looking back at our review and the security of 1Password, we can see how this feature would come in handy.
Notes, Contacts, and Credit Cards
In addition to storing passwords, 1Password can be used to store other kinds of sensitive information that you often need to access. Like the market's other top password managers – and most modern browsers – it can save your credit card information.
While people are rightfully wary of saving banking info anywhere, 1Password's top-notch security guarantees that no one else will be able to access your data. Once saved, credit card data can be auto-filled on online forms, with only the last four digits and the card name displayed on the screen.
1Password also allows you to save secure notes and contacts. Notes are freeform documents where you can basically type anything, including reminders and sensitive data like work-related notes. Contacts are stored in the Identities tab. Once saved, they can also be used to auto-fill contact forms online.
Security
As we've mentioned previously in this 1Password secure password manager review, this service relies on end-to-end encryption to protect your data. What this means in practice is that only you and the people you decide to share passwords with can decrypt and access the protected information.
No one else, including 1Password, can ever decrypt it, thanks to the secret key and master password. Information about your private keys is not stored on 1Password servers, meaning that even if someone broke into them, they could not unlock your account. This is the reason you can't reset your password with this password manager and why losing your secret key and master passwords means losing your account.
These security features are what make 1Password possibly the best password manager available. You can set up two-factor authentication as well for increased safety.
Secure Storage
1Password gives you access to a limited amount of secure storage. It's no substitute for cloud storage, but it's extremely useful for keeping important documents and files safe. The basic pricing plans include 1 GB of encrypted storage, while the pricier ones provide 5 GB per person.
Installation Process and User Interface
The people behind 1Password have come up with a simple, streamlined installation process. The first step is to register your account at 1Password.com. We discovered during our 1Password PC review that the process is quick, with no unexpected steps to slow you down. You type your email address and provide a master password: a 12-character string of letters and numbers that will be the main way you access your account.
After registration, you'll need to grab the verification code that'll arrive in your email and type it as well. 1Password will then generate a "secret key" for you, a complex string of numbers and letters that is used for accessing your account when you log in from other devices. Over the course of our 1Password security review, all of our login data – including the secret key – could be downloaded as an Emergency kit: a PDF containing the credentials.
Once your account is verified, you can visit the 1Password web panel for a short welcome tutorial that takes you through the necessary steps to add 1Password to all of your devices and helps you start saving your passwords.
Web Panel
Our 1Password on Windows review process revealed that the web panel is neatly designed. Its clean, minimalistic design is free of surplus icons. Everything is spread out and easy to find. You navigate the web panel through tabs found on the left side of the screen.
The first tab, All Items, shows you an overview of all the data you've saved, including contacts, passwords, and other sensitive data. The Favorites tab, as the name suggests, holds your most commonly used passwords and those you've identified as favorites.
Some of the web panel's most useful features are found in the Watchtower tab. Here, you have access to the 1Password review of security across all your passwords and the sites you visit. It displays your overall password strength, indicating whether some passwords should be changed. Additionally, 1Password constantly scans the haveibeenpwned.com database to see whether any of your passwords have been compromised.
The Watchtower lets you see whether any of the sites you visit are unsecured and notifies you if you're reusing one password for multiple sites. This is one of the main advantages of password managers. They allow you to use a unique password for each site, something that's nigh impossible if you try to memorize them on your own.
Browser Extension
Continuing with our 1Password app review, we move on to the browser extension. The extension is available for Chrome, Firefox, Brave, and Safari. The extension requires you to have the desktop app installed first. Its main purpose is to save your login credentials whenever you access a site or a service.
When you type in your data, the extension will prompt you to save the username and password. After it's been saved, you can auto-fill the login data the next time you access the site. It's like what browsers do automatically, but much more secure.
Desktop and Mobile Apps
We conducted a 1Password Mac review as part of our test of 1Password's desktop application. The program is available on Windows as well. Mostly, the desktop app has the same features found on the web panel.
You have access to the Watchtower plus all the passwords and other sensitive data you've stored via the extension or web panel. The desktop app also features a neat tutorial that takes you through the basic steps of mastering 1Password.
In addition to the web panel, browser extension, and desktop app, 1Password comes in the form of a mobile app (iOS and Android), as well as a downloadable command-line tool.
1Password Pricing
First up in our 1Password password manager review are the pricing plans. 1Password is sold on an annual subscription basis. The company has two distinct product packages and price structures. Individual and Family plans are for home users, while the Teams, Business, and Enterprise plans are for companies.
Currently, there is no free plan available. However, you can try the software with a 30-day free trial, which gives you access to the application's full toolkit. While the lack of a completely free plan is unfortunate, free packages usually offer limited functions compared to the paid versions. The free trial has everything you need to evaluate the software for your use.
At the time of writing this 1Password membership review, the first tier consists of two plans: the Individual plan and 1Password Families.
1Password Individual
The Individual plan costs $2.99 per month and is billed annually. It lets you save an unlimited number of passwords and other types of data in 1 GB of encrypted storage. In addition to the desktop app, you can download a mobile app and extensions for popular browsers.
If end-to-end encryption doesn't strike you as secure enough, you can add two-factor authentication. The package also lets you review previously deleted passwords.
The technicians who research and write 1Password reviews always point out that the major drawback of the Individual plan is that it lacks the ability to share passwords. That's forgivable in a free package, but 1Password Individual is not free. The lack of basic sharing options is a serious shortcoming.
1Password Families
The family version of 1Password will set you back $4.99 per month. The package supports sharing for five users. In addition to passwords, you can share other stored data – credit card information, banking records, contacts, and so on. The account owner can manage access for other family members and recover their lost accounts.
The price difference between Families and the Individual account isn't too high. Therefore, after conducting a thorough 1Password family review, we suggest you opt for the Families package if you need password-sharing features.
Corporate Accounts
1Password offers three corporate plans: Teams, Business, and Enterprise. These plans are tailored for business use and all of them bring unlimited shared vaults and item storage, admin control over user access, and two-factor authentication.
1Password Teams
The Teams plan costs $3.99 per user per month. At its core, it's very similar to the Families plan. It allows you to make five guest accounts for limited sharing, with 1 GB of encrypted storage per person.
During our review of 1Password, we learned that with this plan you also gain administrative control over individual user access, allowing you to determine exactly which passwords (or other sensitive data) each user can utilize. Additionally, Teams and the other corporate plans include Duo integration, allowing for company-wide multi-factor authentication.
1Password Business
If you're looking to use 1Password across a larger team, then you should opt for the 1Password Business plan, which costs $7.99 per user per month. It ramps up the number of accounts to 20 and increases the encrypted storage per person to 5 GB – which, having thoroughly researched our 1Password Windows review, we consider a generous increase.
On top of that (and all the features included in the Teams plan), you receive enhanced granular control over user access, advanced security customization, and VIP support. Additionally, you get access to activity logs and usage reports, and you can create roles and teams for easier access management.
1Password Enterprise
The Enterprise plan is intended for larger companies. It includes all the features found in the smaller plans plus access to an account manager, onboarding engineer, and custom setup training. Interested in this plan? Contact the sales team to get a quote.
After even a brief 1Password review, you can see that no matter which plan you choose, you are sure to get your money's worth.
Although it's unfortunate that the basic plan does not have password-sharing features, this is somewhat common in this market. LastPass, 1Password's main competitor, also fails to offer sharing with its entry-level package.
How Does 1Password Compare to Other Password Managers?
2FA:
Yes
Aplication:
2FA:
Yes
Aplication:
2FA:
Yes
Aplication:
1Password Review – Bottom Line
Without a doubt, 1Password is one of the leading password managers on the market. Its military-grade security and auto-fill capabilities make it an incredibly useful tool in a world where we handle an increasing number of services and social media accounts.
When we look at the battle of 1Password vs LastPass, they bring fairly similar strengths to the table. The pricing is similar and both lack password sharing capabilities in their basic plans. However, while LastPass is a great password manager, 1Password does feature more robust security features in its Watchtower.
FAQ
Can 1Password be trusted?
1Password has a clean track record and advanced security features like end-to-end encryption guarantee complete safety. On top of that, a huge number of both user and professional password manager reviews attest to its trustworthiness.
Has 1Password ever been hacked?
No, 1Password has never been hacked. Even if it were to be hacked, 1Password does not have the keys to your account, meaning that your account would still be safe.
Is 1Password worth the money?
We'd say that it definitely is. Cybersecurity is a good investment and 1Password plans are pretty cheap, considering the level of safety they bring.
Which is better, LastPass or 1Password?
There's no clear-cut answer. LastPass has a slightly prettier interface and a free plan, but 1Password has some security features LastPass lacks.
Can 1Password see my passwords?
No. As we've explained in our 1Password review, thanks to end-to-end encryption, only you and the people you authorize can ever access your data.